Trouble viewing our newsletter? click here to view it on the web.
May 6, 2016
Why a Production Fund?
The Hinduism Today Production Fund exists as an opportunity to do something seriously meaningful for the world.
It exists to give long-lasting, long-range support to Hinduism Today magazine. And that is good because this magazine, as one of Hinduism's more effective voices, keeps alive the ancient, time-tested knowledge of who we are, where we come from, where we're going and what's-the-purpose-of-it-all. It keeps it all a part of the human conversation. And, simply put, the world needs that conversation.
One supporter said it this way:
"We can together make sure that
our magazine will always be there
to bring light to those who need it most—
and to future generations who,
as I see it, will need it
even more than we do."
---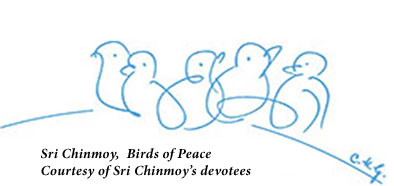 Yes, we CAN
make the world
more peaceful
In 1983, a Mauritian devotee asked Satguru Sivaya Subramuniya-swami (Gurudeva, founder of Hinduism Today), "Why is the world in such a mess?" The guru answered with a trenchant, "Because people don't live dharma." For those present, the moment was electric. The world's most vexing, heavy-to-bear, perennial question had just been... More...
---
A steady flow of grace—
or how Hinduism Today helped us to reconnect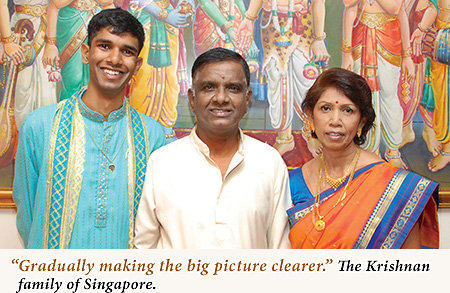 It all began when a member of the Krishnans' extended family discovered Hinduism Today about 20 years ago. Very gradually, one by one, sisters, uncles, husbands, nephews, grandparents, nieces, sons and daughters also began reading and appreciating the magazine, a process still going on today. "It has reconnected us with our Hindu faith," More...
---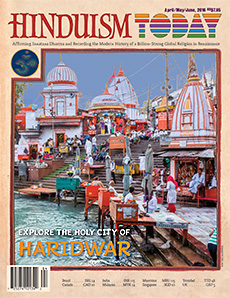 Haridwar issue released
In its April-May-June 2016 issue, Hinduism Today explores yet another of Hinduism's amazingly rich holy sites, the city of Haridwar.
Star reporter Rajiv Malik and star photographer Dev Raj Agarwal ply the roads, shop the stalls and enter the Sanskrit schools. They talk to the people, attend the celebrations and, through their masterful 18-page article, bring you a living slice of this ancient and inspired place. More...
---
Get the Haridwar issue
• Purchase one or more copies of the Haridwar issue.
(April-May-June 2016 issue)
• Download it in PDF, ebook or Kindle formats, free
• download the new Hinduism Today App, free. See below.
---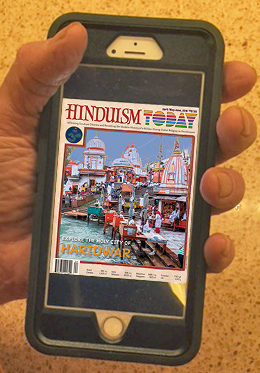 New Hinduism Today App
lets the bird out of the cage
The Hinduism Today App is now available to you, free. Almost instantly, you can enjoy the Haridwar article and the entire current issue on your favorite hand-held device.
And we do mean the entire issue—exactly as it appears in the printed version, with all the beautiful graphics and layout intact, and even the ads with live links. It also comes with digital extras such as a glossary and a slew of cool digital features.
On that same device, you will be notified every three months that a new issue has been posted. More...
---
• Donate to the Production Fund (any amount)
• Current principal and yearly grants (scroll down)
• Learn more about planned giving options
• Contact us
---
• Subscribe to this newsletter
---
Previous Production Fund newsletters
---
Hindu Heritage Endowment
Kauai's Hindu Monastery | 107 Kaholalele Rd
Kapaa, Hawaii 96746-9304 USA
1-888-464-1008