---
Why British Jews Are Worried by Jeremy Corbyn



It is an astonishing statistic: Some 87 percent of British Jews believe that Jeremy Corbyn—one of two men who could be prime minister in a few days' time—is anti-Semitic.



How did we get here? Corbyn's party, Labour, has strong connections with the Jewish community, dating back to its earliest days. Yet a deep distrust has developed between the two since he became Labour leader in 2015, and the issue has dogged Corbyn throughout this election campaign.




. . .


At the same time, the other plausible candidate to be the next prime minister—the Conservative leader, Boris Johnson—has faced his own questions over his use of racial epithets and his attitudes toward minorities. Racism directed at faith communities in Britain has therefore become a deeply partisan left/right issue: Any mention of "Labour anti-Semitism" is met with cries of "Tory Islamophobia."


. . .


Yet the question of anti-Semitism is also divisive within the left. Jewish voters I spoke with over the past several weeks told me of feeling as though the entire community had been "gaslit"—that the reality of anti-Semitism was being minimized by the party leadership—and that denying this reality had become a way to demonstrate loyalty to Corbyn and his radical anti-austerity agenda. This feeling is aggravated by persistent suggestions from the hard left that anti-Semitism is merely the pretext for a "smear campaign" against Corbyn and the left in general.

Britain's Jewish community is small, about 284,000 people, or about 0.5 percent of the population, and heavily concentrated in a few areas of North London. That means many incidents that are widely noted by British Jews—such as Corbyn's over-pronunciation of Jeffrey Epstein's name as "Ep-schtein" in a televised debate—go unnoticed by the wider population. A Survation poll found that 39 percent of Britons overall believe Corbyn is anti-Semitic. While that is still a remarkably high number, it is far short of the consensus that has formed among Jews.

The gulf has exacerbated the sense that their concerns are not being treated seriously by the rest of the population. As Britain's chief rabbi, Ephraim Mirvis, wrote in The Times: "Just a few weeks before we go to the polls, the overwhelming majority of British Jews are gripped by anxiety. The question I am now most frequently asked is: What will become of Jews and Judaism in Britain if the Labour Party forms the next government?"
British orthodox Rabbi Lionel Rosenfeld of The Western/Marble Arch Synagogue, returned for the AIPAC Policy Conference in D.C. this spring with a dire warning to North Americans regarding the Socialist/Islamist influence in the Labour and Democratic Parties in the UK and the US.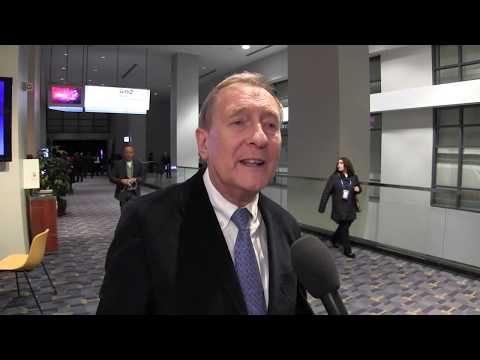 Question: We have had a year of the Labour Party getting closer to office and - what's the condition of Zionism and Zionists in the political zeitgeist in Britain today, in the UK today?
Answer: Well I don't know if you heard the Labour MP Joan Ryan on Sunday evening Labour Friends of Israel. She's not even Jewish - she was almost crying because what's happened to the Labour Party is really is what's happened to Zionism in the country. It's just tragic. We're on a downhill slope from last year when I spoke to you.
We have a Conservative government that is sleepwalking towards Brexit with no real discernible leadership. Everyone agrees on that and we, on the other hand, we have a Labour possible government who haven't really increased in the polls. Normally with them they would be miles ahead - but they're not because of this man, Corbyn. Because of his refusal to eject antisemites from his party, and because of the general fear of so many Jews in Britain that anti--semitism is taking a real hold on what was a great supporter of the State of Israel, the Labour Party.
Question: Hasn't the Jewish community in the UK traditionally been a liberal-minded politically?
Answer: Very much so. Very much like the Jews of United States of America, great Democratic supporters - so have - I mean I happen to know that many of great rabbis have been quietly Labour supporters but not anymore. How can they be? Labour does not have any of the values that we espouse.
Question: Particularly with regard to the Middle East and the growth of the spread of anti-semitism in Europe?
Answer: Particularly with that. And also because they condemn the United States and Israel as two colonialist powers and that's how they see the world. It's becoming a left Marxist that no one wants to touch with a bargepole, as you would say. (Watch continuation on video embed).
UK Col. Richard Kemp addressed ELNet audience in L.A.
Former leader of the British forces in Afghanistan, Col. Richard Kemp, addressed a Los Angeles audience in support of Elnet, the European Leadership Network - an AIPAC-type, pro-Israel political action group but based in, and focused on European nations strategic policies towards and relations with Israel. In this December 2018 speech, Col. Kemp addresses the need for international leaders to thwart Iran's aggression against Israel via Hezbollah in Lebanon. Failing to do so, he explains, may not prevent a bloodbath on both sides of that border - and beyond into Syria and possibly direct war between Israel and Iran - expanding against Russian and Turkish forces.
Col. Richard Kemp shares his views on strategies towards Iran and Turkey's threat to Israel. What should be the US' and UK's role and involvement? What risk would a Jeremy Corbyn-led government pose in compromising Coalition intelligence with Israel's enemies?
How do European leaders benefit from Elnet?
DemoCast: How how necessary is some kind of an explanatory or political lobbying on behalf of Israel in Europe nowadays?
Col. Kemp: "Elnet is very important - it's an extremely important organization in Europe. There is some very very powerful and influential organizations in the United States which do their best to ensure that politicians and the administration and other elements here within the United States act in a way which is in both the United States interests and the interests of Israel, which is right and proper, as Israel and the United States are friends. The same is true or should be true in Europe because we should we have the same values, we have the same civilization, we have the same cultures in Europe and in Israel. And we should align ourselves more closely with Israel. That, unfortunately, there is a much bigger gap in Europe - not so much in Britain but with other
European countries in relation to Israel - and I think Elnet plays an extremely important role in educating and guiding politicians and political leaders as well as other people in Europe on being fair to Israel.
Because there's so many lies told about Israel many of which are absorbed by politicians who really don't know any better - and they benefit from being guided and given the truth by Elnet." Elnet's 2019 Annual US Gala will feature Former Israeli Ambassador to the U.N. Ron Prossor, as well as managers from Europe and Israel. It's scheduled to be held Wednesday 4 December in Beverly Hills. For more information and to register please click here.
Former-Muslim, Bosch Fawstin published "Peaceful Death Threats"
compiled from hate-mail for his illustrating of Prophet Mohammed
Graphic novelist, Bosch Fawstin, who narrowly escaped a Charlie Hebdo-style assassination attempt in Texas for drawing the prophet Mohammed, cautions Judeo-Christian supporters of interfaith dialogue with Muslims over Middle East strife.
As a recovering-Muslim, Mr. Fawstin has learned that, like the Christians persecuted under Muslim (e.g. Egyptian, Sudanese, Nigerian) governments, Palestinian nationalism (which is geared to vilify Jews and unite others against them) is detrimental to Jews and Christians' survival all around the world.
Question: What would you say to Jewish people who are embracing going to these interfaith meetings with Muslims on 9/11?
Answer:

They're stupid. They're stupid, yes and they're self-destructive. And a part of them knows the truth. A part of them knows they see the world they see quote/unquote Palestine. They see what happens across, they see what's happening in France. They're self-loathing. And they're just too cowardly to find out the truth to be on record. Meaning, they can assume all they want. They can pretend all they want. "Well, I don't know ... I haven't read ... I haven't got, you know?" They know enough!

Question: Could you give some encouragement to liberal Jews regarding, as a former Muslim yourself, as to how they should approach the issue of interfaith embracing of the Palestinian cause?

Answer: Well, don't embrace the Palestinian cause. That Palestine cause means the end of Israel. It means the end of Jews. The end-game for them is to wipe Jews off the entire area and take over.

Question: And make a caliphate through the Middle East?
Answer:

That's the entire point of it. And the entire Muslim world is behind that. But they keep them (the Palestinians) angry, they keep them starving, they keep them . . . they want to make sure that they're good and angry to keep going - because they could have taken them in. They could have just spread them out across the Middle East. In any hellhole-istan that they wanted to.
Watch more on exclusive video recorded at the American Freedom Alliance event in October, 2019, Los Angeles: The Curtis Culwell Center attack was carried out by two men who attacked an officer with gunfire at the entrance to an exhibit featuring cartoon images of Muhammad at the Curtis Culwell Center in Garland, Texas on May 3, 2015.
In May 2015, two men attempted to attack the "Draw Mohammad" exhibition in Garland, Texas. Shortly before the event's conclusion, they entered the venue with assault rifles, shooting a security officer in the leg before getting killed by return fire.
Federal investigators traced the gunmen back to Abdul Malik Abdul Kareem, 43, of Arizona, who was indicted on conspiracy and weapons charges as well as lying to investigators and supporting the assault on the exhibition.
On March 17, 2016, Kareem was found guilty of conspiring with terrorists for helping the attack's perpetrators plan to carry it out. He was sentenced to 30 years in prison.
Abdul Kareem is also known as Decarus Thomas, court documents show. The Philadelphia native changed in his name in 2013 after converting to Islam, The Arizona Republic reports.
Investigators said they also found evidence Kareem wanted to attack the Super Bowl and join ISIS, the Associated Press reported.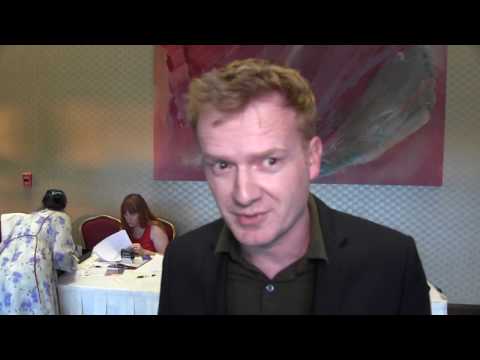 Stoning is an Islamic-sanctioned punishment
for reporting being raped
Egyptian-Muslim raised, Dr. Tawfik Hamid asks posits in his "Newsmax" article: "Can you name a single, leading Islamic institution that stands unambiguously against traditional Shariah teachings of killing apostates and gays, beating women, stoning adulterers, raping female war prisoners, and forcibly converting non-Muslims?
If a group of Muslims claims that freedom of religion permits their killing of gays, their subjugation of women, and their persecution of non-believers — all as Shariah Law dictates — should we allow their behavior, under our Constitution's First Amendment, or should we set limitations for the concept of religious freedom, thereby preventing them from practicing such "religious" principles?"
Acid attacks are a growing example of Islamic-sanctioned
punishments to avenge a female 'dishonoring' the male
relatives in her family. Cases increase with Muslim
immigration to the West. (photo: BareNakedIslam)
Swiss-born educator, Mrs. Elisabeth Sabaditsch-Wolff, lived and worked in Kuwait and Libya. She raised issues about Islam and Sharia law in lectures back in the West.
In an article,

"Attempting to Appease Islamists by Enforcing Blasphemy Laws Will Only Make Europe More Dangerous" in The Federalist 10/30,
Helen Raleigh wrote about the case that Austrian officials brought against her:
... the European Court of Human Rights (ECHR) upheld an Austrian woman's conviction by an Austrian court for defaming Muhammad.

According to the court ruling, the woman in this case, Mrs. S., held several seminars, entitled "Basic Information on Islam" between 2008 to 2009. In these seminars, she made several statements regarding Muhammad's marriage to Aisha (Islamic traditions hold that Aisha was six at the time of their marriage and nine at its consummation). An undercover journalist reported her comments to Austrian authorities.
Educator, Elisabeth Sabaditsch-Wolff, defends against charges for "denigrating Islam" in an Austrian courtroom
The Vienna Regional Criminal Court found her "guilty of publicly disparaging an object of veneration of a domestic church or religious society, namely Muhammad, the Prophet of Islam, in a manner capable of arousing justified indignation." Thus, she was convicted in 2011 of "disparaging religious doctrines pursuant to Article 188 of the Criminal Code concerning three statements." She was ordered to "pay the costs of the proceedings and a day‑fine of 4 euros (EUR) for a period of 120 days (amounting to EUR 480 in total), which would result in sixty days' imprisonment in the event of default.

Graeme Wood, a staff writer for The Atlantic wrote: If Europe believes enforcing blasphemy laws in order to suppress offensive speech is necessary for maintaining "religious peace," it's dead wrong. Blasphemy laws protect no one and certainly don't maintain religious peace. They represent a disguised bigotry — the progressives in the EU don't trust that Muslims are peace-loving and are capable of civil discourse without resorting to violence."
Will de facto 'blasphemy laws' inhibit contesting Islamic imperialism's cultural hostilities in the West?
Might they inhibit enforcing security precautions in public transportation and the workplace?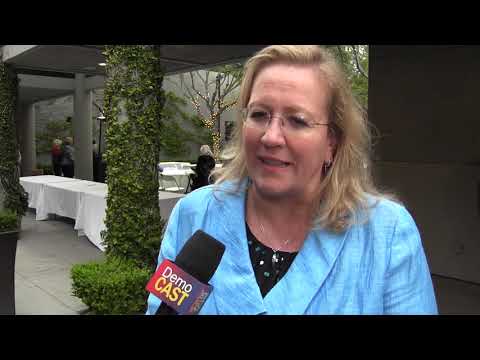 Elisabeth Sabaditsch-Wolff interviewed at the American Freedom Alliance in Los Angeles this past spring.
Q: What happened to you along your journey?
A: Well, it's a journey that took ten years that began in in late 2009 it's like I said it's taken me a decade of my life fighting for free speech in Europe. I was convicted of denigration of religious teachings of a legally recognized religion in Austria which is effectively a blasphemy law for for asking a rhetorical question in a seminar that I gave back in 2008 asking what do you call the behavior of Muhammad the Prophet of Islam marrying a six-year-old and consummating the marriage when she was nine? The name girl's name was Aisha. What do you call it if not pedophilia? So it was a rhetorical question.
Elisabeth Sabaditsch-Wolff addressing A.F.A.
conference in Los Angeles, 2016
I was convicted of, like I said, denigration of religious teachings. I appealed and appealed and appealed all the way up to the Austrian Supreme Court. I lost all the way to the Supreme Court and after that I went to a supranational court called the European Court of Human Rights which is a sort of Supreme Court of Europe. And we lost again. I mean I lost again but when I lose everybody loses in Europe.

So now we have a ruling from the European Court of Human Rights which in effect says that the Muslims right not to be offended is greater than my right to free speech.
Q: But what was it that was that you said wasn't false?
A: Well, it wasn't wasn't slander well according to Islamic law it was slander of course so it was - it's a strange situation because the Austrian legal system sort of became the arbiter for Islamic law it was a Sharia ruling in effect because you have you had the entire Islamic world rejoicing after the verdict was passed down so that's that's actually proof that it's it's Sharia law and that Sharia slander laws were upheld by the European Court and it, you know, the irony is you didn't even need any Muslim complaint about what I'd said back in 2008 and 9, but rather you had a secular government take over and do the job and they did it very well.
Q: What does that signal to free people, free societies around the world?
A: Do you remember what Mohammed Atta's said when he hijacked the plane that went into the World Trade Center? One of the planes he said "if you remain quiet everything will be okay?" That's exactly what it is my court case signals to non-Muslims. You need to remain quiet and not talk about
Islam in any slanderous way and then everything will be all right. So this is a terrible terrible sign and there are so many people already silenced because of that.
Q: But you made a religious criticism what about criticisms of Islamism and and the actions that either Muslims or the politicians who facilitate Islamism in those kind of criticisms are those also now taboo?
A: Well, you know, I don't subscribe to the distinction between Islam and Islamism. I don't belong to this group that distinguishes it. Any criticism is taboo whether it's Islam or Islamism, you must not criticize the religion of Islam or anything associated with it. And that's the problem. If you can't you can't name the enemy and obviously the Red-Green Axis that we just heard about for most of the day, the Red-Green axis between the Socialists and the- I would call it Muslims - I would say Quran-abiding Muslims - okay, that's a distinction I would make.
Q: Who are trying to spread Islam as a political force?
A: Well, I mean there's no difference in Islam between religion and politics. It's all the same. It's a distinction that we as non-Muslims make. But they have won. And that's that's a tragedy. They won that case. We lost we lost massively. The first thing I said after I heard the verdict - I apologized to my daughter because I want her to grow up as a free person and she no longer is a free person. And the second thing, you know, I will no longer speak publicly in Europe - in all of Europe - in the jurisdiction of the European Court of Human Rights. So I am now moving, I'm shifting my focus to the United States - to help Americans realize that your protection is the First Amendment. You need to protect your Constitution and your First Amendment. It's the bullwark of free speech. We (Europeans) don't have anything like that. There's nothing like it in the entire planet.

(
Source: The Federalist Papers
)
Lawyer, Judith Bergman, wrote in "Denmark: How to Deal with Integration" in Gatestone Institute, August 20, 2019
The Integration Barometer -- which measures the degree of assimilation in the municipality among young people with a non-Western background -- showed that almost one third of 18-29 year-olds (31%) believe that "religious and cultural laws must be adhered to, even though they may be contrary to [Danish] law." The issue, then, is whether these young people believe that Islamic sharia law should take precedence over Danish law.... In addition, the number of youths who view democracy in a positive light has fallen from 86% in 2016 to 79% in 2018.




. . .


Recently, the Imam Ali Mosque refused to distance itself from an Iranian imam, Mansour Leghaei, who for years was associated with it, and preached there, but in 2018, was prohibited entry into Denmark for two years: he had written on a Shia Muslim website that men beating their wives and children could be justified and that marital rape does not constitute rape.


. . .




The Imam Ali Mosque's refusal to distance itself from the problematic imam, exemplifies the difficulties with which Western societies are struggling: How does a society deal with religious institutions that profess values, which are the very opposite of the value system of the Western society in which they live? How does one deal with the influence that they wield on the people who follow their recommendations? And how, in turn, does one deal with this influence on the West?
Pres. Trump tells Republican Jewish Coalition confab in Las Vegas: 'Preserve our incumbency to save America against Red/Green revolutionaries'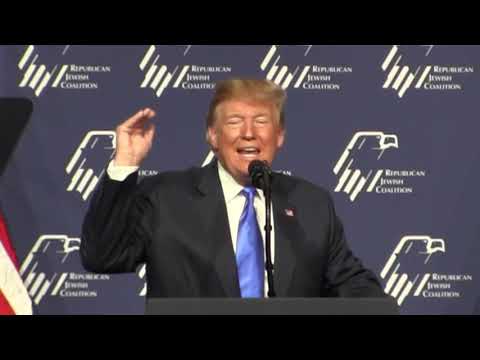 Pres. Trump reassured audience at Republican Jewish Coalition of his commitment to the stability of Israel, America's partner in support of freedom and democracy in the Middle East.
Jewish-Leftist, IfNotNow group (funded by democracy-destabilizer George Soros), interrupted the address and are summarily over-shouted by the audience and ejected by security guards. The US president delivered these remarks to GOP Jews welcomed on eve of Israel's election, in advance of putting-fortward his administration's Middle-East peace-plan. He asks the audience, "How the hell did Jews ever support Obama?
In Part 2, Pres. Trump addresses Democrat abuses through media, border, and reverse-racism.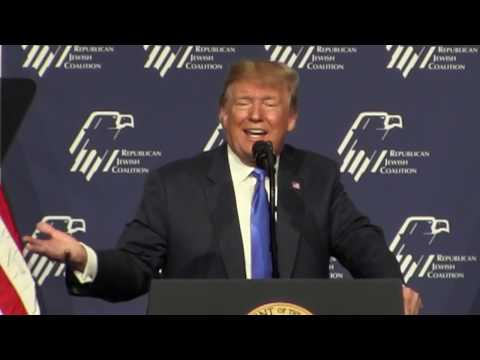 Amidst chants of "four more years," Pres. Donald Trump addresses fixing Democrats and globalists exploitations of America via Mexico, Iran, fomenting anti-Semitism, and yellow-journalism.
Ken Abramowitz, political analyst with "Save the West," interprets and elaborates on Pres. Trump's remarks in the context of the Islamo-Leftist campaign to discredit and replace Republican leadership.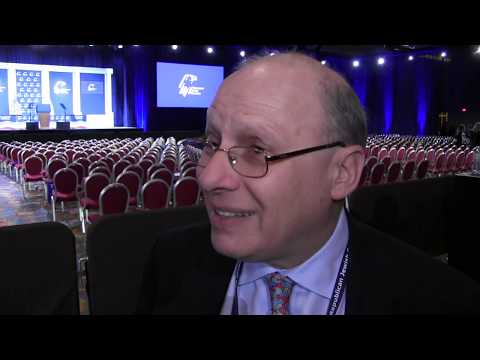 Ken Abramowitz, chairman of "Citizens for National Security," interprets Pres. Trump's points at R.J.C. Vegas speech in the context of what he considers a cultural war from the Reds and Greens movement.
In view of Islamist and Russian threats surrounding Israel, Sen. Lindsey Graham proposes that Congress assures Israel's security through a compact.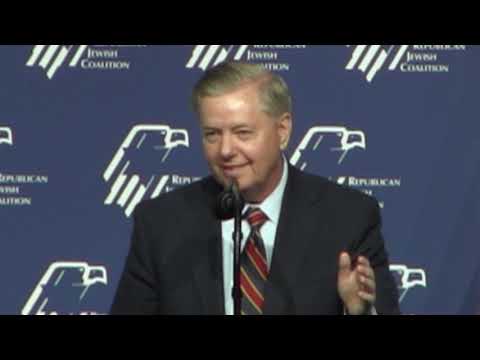 Sen. Lindsey Graham addressing Republican Jewish Coalition's Spring Meet in Las Vegas - goes out on a limb to guarantee Israel's safety as White House puts risky, Arab-sought, regional plan to them.
Parkland massacre: What does victim's father blame for our unsafe society?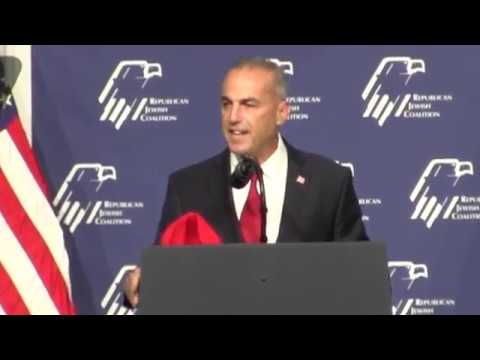 Parkland massacre victim Meadow Pollack's father, Andrew Pollack, addresses Jewish-Americans at Republican Jewish Coalition meeting in April- encouraging support for Pres. Donald Trump's administration against the hyper-liberal Democrat policies imperiling civilized societies.
Why Parkland massacre survivor dad urges fellow Jews #walkaway from Democrats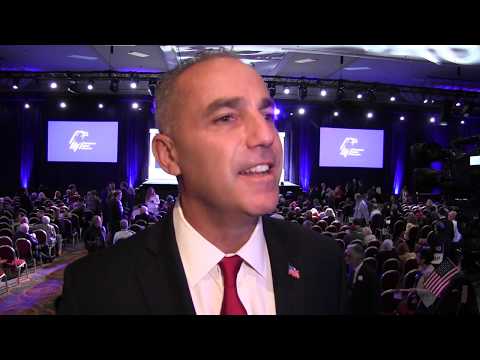 Mr. Andrew Pollack, father of Parkland H.S. massacre victim, Meadow Pollack, calls for Democrats (particularly, fellow Jewish Democrats in Florida) to #walkaway from what he has experienced as a corrupted, now-socialistic, anti-Semitic-led, Democrat Party.