---
Senate and House Democratic Leaders voice deep support for Israel; Adelsons announce new $13 million gift to the IAC as they champion importance of keeping the organization bipartisan
Senate Dem Leader Chuck Schumer (D-N.Y.) and House Dem Leader Nancy Pelosi (D-C.A.) with Haim Saban at IAC Conf
HOLLYWOOD, FL. — The Fifth Annual IAC (Israeli-American Council) National Conference concluded today with remarks from a high-profile lineup of speakers headlined by Senate Democratic Leader Chuck Schumer (D-N.Y.) and House Democratic Leader Nancy Pelosi (D-C.A.), wrapping up a four-day display of bipartisan support for the State of Israel over the course of the conference in South Florida.
Leader Pelosi called the establishment of the state of Israel "the greatest political accomplishment of the 20thcentury," emphasizing that "the security of Israel is essential," to any solution between Israel and the Palestinian Authority. She went on to say,
"We have to make it really clear to the Palestinians that we expect them to be responsible negotiators and we haven't seen a lot of that thus far."
Pelosi was joined on stage by Schumer as part of a conversation moderated by Haim Saban, an Israeli-American entertainment industry pioneer and philanthropist, who is also a major supporter of the IAC.
"If you believe in the security of America, you have to support the security of Israel," said Senator Schumer, calling for a bipartisan effort to educate Millennials and Gen Xers about Israel's struggles to exist. "We have to show them that Israel's existence is still precarious despite what it has done to build up its strength."
Saban described the U.S.-Israel relationship as a "two-way street," as Schumer noted, "no other country does more to protect America from terrorism than Israel."
The top Democrats in both chambers of Congress spoke at the IAC Conference two days after the conference's more than 3,000 attendees heard a keynote address from Vice President Mike Pence.
Dr. Miriam and Sheldon Adelson – the major supporters and visionaries that drove the IAC's rapid expansion across the country – echoed the sentiment that bipartisanship is critical for the IAC's mission, as they announced a new $13 million gift to the organization.
"I think the important thing is that this organization is not favoring one side or the other," said Sheldon Adelson, saying there is no room for "political positioning in the IAC."
Sunday's plenary session also featured Israel's Ambassador to the U.S. Ron Dermer, whose remarks at the
Diplomat Beach Resort came just up the road from his native city of Miami Beach.
"We are blessed to have had seven decades of strong bipartisan support for Israel – and hearing from both the Vice President and two leading Democrats should give people confidence that bipartisan support of Israel is going to continue," said Dermer, who was interviewed by
senior defense correspondent for Israel's Channel 10 Alon Ben David.
The IAC today presented its
Activism Award to Robbi and Stuart Force, parents of Taylor Force, an American veteran and graduate student who was killed in a 2016 Palestinian terrorist attack in Jaffe. Taylor is the namesake of the Taylor Force Act, whose passage earlier this year ensured that U.S. aid to the Palestinian Authority will now be contingent on the P.A.'s ceasing of its financial rewards for terrorists and their families.
"The IAC was one of the earliest and strongest supporters of the Taylor Force Act," said Stuart Force, speaking at the podium with his wife, Robbie. "People ask us where we got the strength – we didn't find it, you gave it to us."
The Closing Plenary also included a panel discussion featuring
a bipartisan pair of lawmakers from Florida who are staunch Congressional advocates for the U.S.-Israel relationship:
Reps. Brian Mast (R-F.L.) and Debbie Wasserman Schultz (D-F.L.).
IAC Chairman Adam Milstein moderated the discussion.
Mast said, "America represents to the world freedom, democracy, human rights, and entrepreneurial spirit – and the place in the world where you can find that same outlook guaranteed is Israel."
"The IAC was thrilled and honored to bring more than 3,000 Israeli-Americans and Jewish-Americans from across the nation and to send a strong message of unity and togetherness, as one big Jewish family. These four extraordinary days energized our community to step up and lead the way in creating the changes that are much needed in our Jewish communities,"
said IAC CEO Shoham Nicolet.
"This conference was a historic moment for the Israeli-American community, and a powerful display of America's bipartisan support for Israel. We demonstrated that our movement is defined by unconditional love and support for the State of Israel, and as such can serve as a unifying force that rallies support for Israel from across the political spectrum at the highest levels," said IAC Chairman Adam Milstein.
The IAC has become an important convener for Israelis, Israeli-Americans, Americans Jews and other pro-Israel Americans at a time when many leaders have expressed concerns about the growing rift between the world's largest Jewish communities. In October, the IAC — which has emerged in recent years as one of America's premier and fastest-growing Jewish organizations — announced the opening of four new regional offices throughout the country in Orlando, Florida; Austin, Texas; Orange County, California; and Columbus, Ohio. Through its 20 chapters across the country, the organization is expecting to be operating in more than 60 communities in 2019.
Tim Draper's proposed partition of California into 3 states didn't make the November ballot (photo:
Legal Insurrection
)
With 33-million residents, a growing number of illegal aliens over-burdening the social welfare systems, and large financial entitlement responsibilities, issues that California's next Governor must improve were explored at the American Freedom Alliance's "The destruction of California Conference" in August of last year.
Ms. Michael Lee Greer, the V.P. of American Freedom Alliance who writes at "Madder than Hell" explains the subjects that the group's conference "From Gold to Dust: The destruction of California" (20 Aug 2017) conference addressed.
She describes some of the expert speakers, which include Dr. Victor Davis Hanson, Sr. Fellow at the Hoover Institution at Stanford University.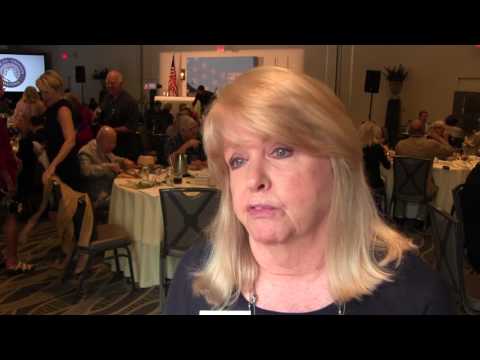 American Freedom Alliance's Executive Director, Karen Siegemund, remarks on the need for the group's summer Conference to focus on "California: From Gold to Dust."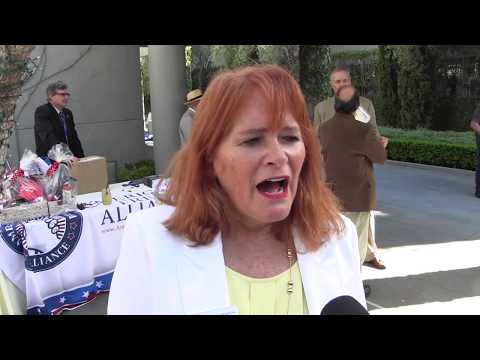 Classical scholar, Victor Davis Hanson, resides in Central California, educates at Stanford in Palo Alto, and addresses the political, economic, and cultural disparity between the liberal elites along the Pacific Coast and the rest of the state, 40 miles east of the coast.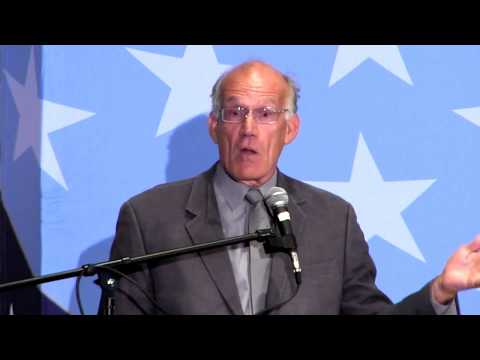 California Gubernatorial candidates Lt. Gov Gavin Newsom and Republican John Cox
Dr. Victor Davis Hanson confronts California's Democrat governance's economic realities. The agriculturalist, Senior Fellow of the Hudson Institution at Stanford University explains how the coastal elites consider their state a Massachusetts, ignoring the inland's failure to thrive, dysfunctioning more like Mississippi.
'Media are Cultural Marxist crusaders for Socialism'- Tim Donnelly, former CA legislator
Mainstream media are active agents dividing society against nationalism, conservatism, said former CA Legislator Tim Donnelly, appearing at an American Freedom Alliance Conference on California politics.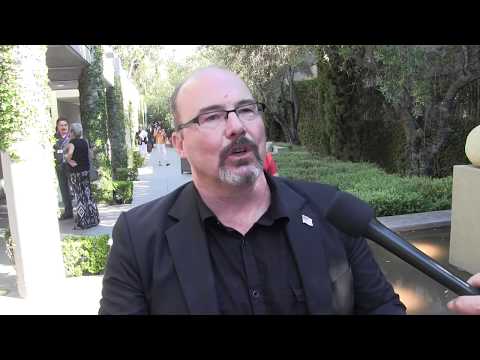 Tim Donnelly is an American politician who was a Republican member of the California State Assembly, representing the 59th and 33rd districts. Before his election to the Assembly in November 2010, Donnelly was a small businessman. He ran for Governor in 2013-14.
"Anti-racist' ANTIFA is violent, fascistic towards even African-Americans like us"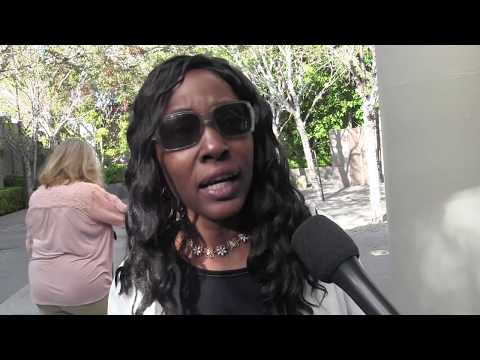 African-American supporter of Pres. Trump, Candace Camper, (follow her as "Kaila Truth") reveals her experience with Antifa's violence following their forcing the closing of Ann Coulter's appearance at Univ of Calif Berkely. She claims that the protesters are violent by design to intimidate support for Pres. Trump's administration. She has experienced Antifa to be fascistic, violent, multicultural subversives seeking to conquer America'
Mike Munzing, City Councilman Aliso Viejo, Orange County, California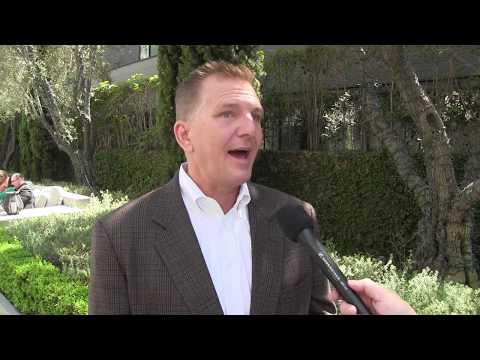 Orange County Californian City Councilman Mike Munzing (R-Aliso Viejo) on the liberal influence on once exclusively Republican Orange County, and how liberal environmental regulations are ultimately imposing upon the neediest the worst.
Dissatisfied with teacher or principal? Like choices? "The Corrupt Classroom" author Lance Izumi
Author, Lance Izumi, Pacific Research Institute, on "The Corrupt Classroom" at A.F.A.-L.A. "Lance Izumi, of the Pacific Research Institute, opened the discussion with a review of his new book, 'The Corrupt Classroom,' that argues for school choice as the best vehicle to dramatically increase student academic performance, while countering the liberal bias, indoctrination, violence and social engineering that permeates California schools.
Izumi calls the California Teachers' Association the fourth branch of the state government. With $246,249,805 in annual revenue and $260,496,068 in assets last year, the teachers' unions spend about $40 million on political campaigns and social action initiatives.
The United States' standing out of 72 nations that have their 15-year-olds take the Program for International School Assessments, has crashed from the 28th place in 2012 to the 35th place in 2015.
Despite California's huge increases in public school funding versus other states, only 37 percent of its 4th and 8th graders met the National Assessment of Educational Progress grade-level standard for mathematics and only 48 percent met the English standard.
Izumi argues that a major cause of student academic underperformance is the deterioration of classroom safety. According to the U.S. Department of Education, there were 757,000 crimes at public schools during the 2013-2014 school year. About 453,000 crimes involved a fight with a weapon.
This unsafe environment was not limited to a small number of disadvantaged schools; 78 percent of high school, 88 percent of middle schools and 53 percent of elementary schools reported at least one or more violent crimes in the 2013-2014 year." (From "American Freedom Alliance Takes on California's Destruction" Breitbart.com by Chris W. Street 8/21/17 )
Under former Mayor Gavin Newsom's governance, San Francisco became plagued with public defecation
and urination on streets and mass-transit from its growing homeless-people problem
"Cultural Marxism" is defined by the

http://www.urbandictionary.com

as: A social and political movement that promotes unreason and irrationality through the guise of various 'causes', often promoted by so-called 'social justice warriors.' These causes and their proponents are often contradictory and are almost never rooted in fact. Indeed, true argument or discussion with proponents of these causes is almost impossible, as most attempts at discourse descend quickly into shouting, name-calling and chanting of slogans.
Otherwise known as the 'regressive Left' - a play on their contradictory nature, specifically on how SJWs describe themselves as 'progressive' yet display strong authoritarian, 'regressive' tendencies. This term is even often used by members of the true Left who take reasonable stances based on logic and evidence, and are eager to distance themselves from the fanatics who have effectively hijacked their side of the political spectrum.
Note: Naturally, Cultural Marxism itself is described by SJWs as a 'conspiracy theory', in an attempt to delegitimize their critics.
Some examples of Cultural Marxism include:
- Political Correctness. - Privilege. - Third-Wave Feminism. - Anti-Capitalism. - Anti-Islamophobia. - Identity Politics.
- Anything that involves perpetual anger and outrage, denies personal responsibility, demands the surrender of personal liberties as a form of appeasement, or legitimizes what would normally be considered madness. Or a combination of all of these characteristics."
Mrs. Raheel Raza shows Valor Award she was
presented by the Simon Wiesenthal Center
During past September 11th's, we have expressed disappointment at officials' reticence for commemorations to address the west's need to actively resist the Islamist movement to conquer and convert the world under a Caliphate. Many of the mosques in North America are influenced by Wahabist ideology from Saudi Arabia. Dr. Zuhdi Jasser organized the Muslim Reform Movement a few years ago to challenge crypto-Islamist groups, such as when he debated Salam al-Marayati of the Muslim Public Afairs Council (covered by DemoCast video here).


Mrs. Raheel Raza, president of the Council for Muslims Facing Tomorrow, based in Canada, was honored by the
Simon Wiesenthal Center i
n Spring 2018. The SWC
, which operates Los Angeles' Museum of Tolerance, presented Mrs. Raza an Award for Valor
for her work in promoting harmonius coexistence among people of all faith traditions and advancing progressive issues among Muslims.

In this DemoCast exclusive interview from that occasion Mrs. Raza
discusses the history of the Muslim reform movement in North America and the issue of overcoming the taboo on criticizing Islamic-inspired supremacism, bigotry, and hostility against non-Muslims.

Mrs. Raheel Raza video: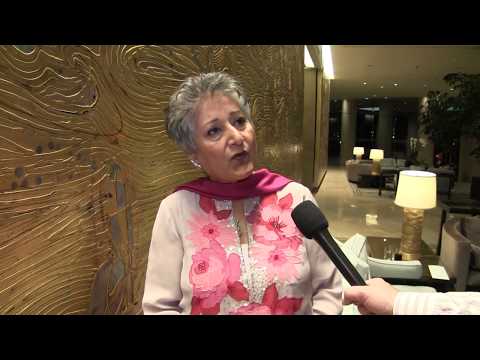 Mr. Sohail Raza is Raheel's partner in life as well as treasurer of the Muslims Facing Tomorrow organization. In this video interview, he addresses issues of Pakistani officials abetting Al-Qaeda - including the mastermind of the September 11th attacks, Khalid Sheikh Mohammed, who also slaughtered Wall Street Journal investigative reporter, Daniel Pearl, son of Artificial Intelligence expert UCLA Professor Judea Pearl.
Mr Sohail Raza video: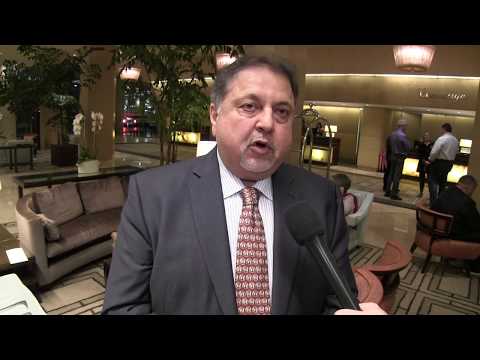 Transcript:
Question: Mr Raza, which country do you come from originally?
Answer: I come from Pakistan. I lived my youth and studied there and in 1978, I left Pakistan fearing the rise of extremism which came about during the reign of General Zia-ul-Haq. He imported the extremist message from Saudi at that time into Pakistan and women started covering up, alcohol was banned and other forms of extreme Islamic ideology crept in.
Q: Most Americans are not aware that the son of UCLA Professor Judea Pearl, Daniel Pearl, the Wall Street Journal journalist who went looking for Khalid Sheikh Mohammed in Pakistan.
Were they helped, was al-Qaeda helped by the ISI?
al-Qaeda's Osama bin Laden had Khalid Sheikh Mohammed in FL
plan airplane attacks on NYC and D.C. (photo: CBS News)
A: Absolutely yes, and that is the sad part. The mullah, the clerics, the mullah and military alliance. The ISI is also disunited in a certain way that the official version means maybe something different, but there are splinter groups that definitely help terrorist organizations because they used them in Afghanistan and they used them in Kashmir. So it is to their advantage to keep them happy and Khalid Sheikh Mohammed was one of them- and Danny Pearl did an excellent job in investigating. Actually he went with a friend of mine, Ms. Asra Nomani, also from The Wall Street Journal, a Pakistani (actually a Mumbai-born Muslim), and they did a terrific investigation into Khalid Sheikh Mohammed and eventually it ended up in not very pleasant circumstances.
Reporter Daniel, mother Ruth, and UCLA Prof. Judea Pearl
(Photo: A.C.M.'s 2011 A.M. Turing Award Album)
Q: Why in your view did they behead Daniel Pearl?
A: The first reason is because he was a Jew - and the supposed animosity between Judaism and Islam which does not exist - even in the Quran it does not exist - and the sooner the two work together the better it is will be for the peace in the world - that is the one reason because he was Jewish because he was American and they wanted to make a statement - and they did.
Q: You started off claiming that they killed him because he was a Jew but the Quran preaches otherwise but what's the wider held belief towards Jews in the Muslim world?
A: The wider held belief is that of total ignorance. A person who's spouting hate against Jews in Israel- I can bet you anything he doesn't even know where in the map Israelis or what is the history of the Jews. It comes through total ignorance this animosity and it plays into the hands of Muslim politicians whether in the Arab world or in Pakistan or Malaysia or Indonesia. It plays into the hands because that is the supposed enemy - and it is very easy to build a hysteria and a mob against Israel or the Jews.
Q: So President Trump has declared that he's cutting support to Pakistan. Hasn't Pakistan been one of the primary benefactors of American foreign aid over the past 20 years?

A: Yes, and one of the better words to describe Pakistan would be a "frenemy"- a friendly enemy. So Pakistan has always played a double game- it has taken aid from the United States of America to build its military. But on the other hand, it is also in the game of appeasing terrorists or terrorist organizations to play its own politics vis a vis India and Afghanistan and Iran to a certain extent.
Q: Who is Dr. A.Q. Khan?
Dr. Abdul Qadeer Khan admitted selling nuclear secrets to rogue
states; legitimates global Islamism and attacks on America
Answer: A.Q Khan is the father of the nuclear program in Pakistan. He stole nuclear secrets from the Netherlands and went about to Pakistan to develop a nuclear bomb. And a lot of people don't know that when we talk about North Korea and we talk about the nuclear program in Iran, it is A.Q. Khan that has sold nuclear secrets to both North Korea and Iran.
Q: Hasn't it been referred to as the "Islamic bomb" that originated in Pakistan - where did he spread it within the Muslim world?
A: Well he wanted to spread it more into Libya, into Saudi Arabia but he was stopped and brought in to check. Now he is considerably restrained but the damage has already been done.
Q: Israel just revealed that they were responsible for destroying the Syrian nuclear reactor. If they hadn't and that reactor in Syria had fallen into ISIS' hands or nuclear materials, what would the prospects for nuclear terrorism have been?
A: Yes, when you talk about ISIS you are talking about a totally mad and evil existence of a group of people so your imagination, my imagination, or the viewers' imagination can be as drastic as possible as to what would have happened if this scenario would have materialized. It would have been complete chaos because you must understand that organizations like Isis revere death. Whereas we the people who have some sanity, revere life and that's the difference. So they would have had no qualms into dropping an atomic device on civilian population on children women, etc., so it would have been a complete disaster - a doomsday scenario.
Q: How prevalent is the jihadist - and by that I mean a political global Islamist mentality - how prevalent is that within Pakistanis and other area or subcontinent Muslims within the West today?
Sohail Raza speaks candidly about Islamism
A: Well I personally, although it has grown substantially, this ideology has taken 40 years to gain strength. It's a result of a turf war between Iran and Saudi Arabia and it has come in to the west by immigrant population from various countries. But my personal view is that we have reached the pivotal point. We have reached the height of jihadist mentality. I think the general Muslim population is sick of it now - they want the children to get a decent education, for them to learn decent earn a decent livelihood, and all these idiots that emerged in Miami and San Bernardino and New York etc, are being looked down upon rather than looked up to as heroes- they are villains and the Muslim population is realizing it and the sooner they realize the reverse can start happening.
Q: I can recognize what you're saying is true about about violent jihadism, but how about political Islamism? Is that still a force within the West, and I say the UK for instance and the US and Canada?
A: Yes, Dr. Daniel Pipes said it beautifully he said it's our duty now to save the United States, Canada, and Australia. He seems to think that Europe is already a gone conclusion. Yes, the jihadist mentality reigns over there. It is deep-rooted, it is very harmful to living with other ethnicities, co-workers, neighbors. It's a dangerous trend and that's the nonviolent extremism and that has to be brought into check by the government. It's incumbent on them to take a serious note of this and this is a deep-rooted ideology which is exported by the Muslim Brotherhood which, in collaboration with the regime in Iran, is exporting this ideology into the West. So, on the one hand people are getting sick of it, on the other hand it's creeping in at a faster pace than the governments can take a check of it.
Q: What sort of activism do you do in your family?
A: In my family, we have a policy of the 3 E's: Expose, educate, and then empower people to eradicate this problem. So we set up forums, we set up exhibitions to expose this. And we've been to the governments in Canada, we've been in the United States. My wife, Raheel Raza, is instrumental in educating the police departments, Defense Departments, and the government at large- to advise them that you have to do something not about the violent extremism, but the non-violent extremism as well.
Q: What kind of personal threats do you face from the Islamist establishment?
A: Well first of all they try to negate our message by saying 'they are not even Muslims' and when they fail to to achieve that and then they resort to more direct threats. But if you are scared of these threats and pack it up, then you've lost if you even. If you're even intimidated by these threats you've already lost. So that is not something we even consider.
Q: Are you in competition essentially with … to the authorities with Islamist or pro-Islamist advocacy groups?
A: Yes of course. Organizations like C.A.I.R. the Council for American Islamic Relations is the problem and we want to make it very clear they are not part of this is the solution. They claim to represent Muslims but they represent only the wrong kind of Muslims. And they are the villains in this day and age in the United States. And they have a sister concern in Canada which is just as worrisome.
Dr. Zuhdi Jasser launched the Muslim
Reform Movement as an alternative to
the Council for American-Islamic Relations
and Muslim Public-Affairs Committee
Q: How do you feel about the monitoring of mosques in the West?
A: The monitoring of mosques?
Q: Because currently the FBI doesn't do that. For a long time they haven't done that. Is it time to monitor what's going on in the mosques?
A: I have no problem with that if the mosques have something to hide then they will try and stop you from monitoring them.
If the mosques are really a place of worship… that they are only there for spiritual reasons to worship God, then what is there to hide? If there's no political messaging out there then why be scared of anybody monitoring them? I would welcome- the mosque that I go to - if people come and watch what is happening there. Because I myself raise alarm bells if the message is not spiritual but political.
Q: So how does it work now our Saudi Prince Mohammed bin Salman comes to North America. He comes to the White House and claims while we're reforming our society. Women are getting to drive and we're letting them go to school, but what what kind of influence do they still have over mosques throughout the West?
A: Yes in Saudi Arabia, the the political system is divided into two. The Wahhabis look after the religious aspect of Saudi Arabia and the Saud family looks after the political reign of things. So the two are sometimes on a collision course. Prince Salman is brave enough to challenge that notion and I wish him all the success. Because of countries like Saudi Arabia are saying openly that hey this is not the kind of Islam that should be followed. That means what we've been saying for 20 years since 20 years is true because he is acknowledging the fact and I wish him luck and I fear for his safety. Because Saudi is not a very (lack of better words) peaceful society where it comes to disturbing the hornet's nest of religiosity. So I wish him all the luck and if he is successful, then the rest of the Islamic world will follow suit.
Q: But what about their interests in spreading Wahabist influence throughout the West via the mosques?
A: That is a very good question and that is what has been happening and if he can put a stop to that then we are getting near we are nearing to a solution. But if it's just words say and he is not really doesn't want it, doesn't intent on keeping that or challenging the Wahhabis, then we have a problem. But I think if he's I think he's serious enough, that once he challenges the Wahhabi establishment himself, it'll tone down.
Q: How can people follow your work? If they'd like to keep in touch and see, look and learn from you?
A: We have a website www.muslimsfacingtomorrow. You can always give go there leave your comments and follow what we are doing.
Thank you. And just one word of caution. That once the Wahhabi message is brought under control, we still have to worry about Iran and the Muslim Brotherhood and I think Western governments should declare the Muslim Brotherhood as a terrorist entity - that will put more pressure on Iran to and lack of other words - behave.
Q: Would you support the U.S. making a preemptive strike, or Israel making a preemptive strike against Iran's potential nuclear weapons.

A: It's very difficult to answer that because a strike was made in Iraq. Iraq is a completely different country. Iran has its own infrastructure and it will be rather difficult to make such a strike.
But I think what needs to be done is for Western governments to encourage putting down this murderous regime in Iran by empowering people of Iran as what they were doing a few months ago then it died down is to come up and face the challenges and get rid of this regime.
See also:
Seventeen years after Sept. 11, Al Qaeda may be stronger than ever by NABIH BULOS in Los Angeles Times, Sept. 10, 2018
In the days after Sept. 11, 2001, the United States set out to destroy Al Qaeda. President George W. Bush vowed to "starve terrorists of funding, turn them one against another, drive them from place to place, until there is no refuge or no rest."
Seventeen years later, Al Qaeda may be stronger than ever. Far from vanquishing the extremist group and its associated "franchises," critics say, U.S. policies in the Mideast appear to have encouraged its spread.
What U.S. officials didn't grasp, said Rita Katz, director of the SITE Intelligence Group, in a recent phone interview, is that Al Qaeda is more than a group of individuals. "It's an idea, and an idea cannot be destroyed using sophisticated weapons and killing leaders and bombing training camps," she said.
The group has amassed the largest fighting force in its existence. Estimates say it may have more than 20,000 militants in Syria and Yemen alone. It boasts affiliates across North Africa, the Levant and parts of Asia, and it remains strong around the Afghanistan-Pakistan border.
It has also changed tactics. Instead of the headline-grabbing terrorist attacks, brutal public executions and slick propaganda used by Islamic State (Al Qaeda's onetime affiliate and now rival), Al Qaeda now practices a softer approach, embedding itself and gaining the support of Sunni Muslims inside war-torn countries

.
Read more:
See also:
September 11 plotters remain in legal limbo, frustrating victims' families by Greg Norman on Fox News
Japanese leaders believed they could conquer America, but
Americans hung together to defeat their external enemy
"High Castle" portrays Imperial Japan and Germany's goal
of conquering American society under their tyrannical rule
At occasions for active-duty, veterans, and the L.A. public, we are shown that we can defend ourselves against external military enemies. But what about our own house turning against itself
(liberal vs republican)
? As author Philip K. Dick depicted in his book, "The Man in the High Castle" (adapted in 2015 for an Amazon TV series)
Japan would have extended its Asian empire by conquering America had we not defeated them in World War II. Japan's unconditional surrender came as a result of American bomber planes dropping the atomic bombs which (bomb-race winner) America rolled-out before Germany could - above the Japanese cities of Hiroshima and Nagasaki.
FILE -- Thousands of people celebrate VJ Day on New York's Times Square August 14, 1945 after Japanese radio reported acceptance of the Potsdam declaration. (AP Photo)
The Heritage Foundation's Ms. Kay Coles James wrote
an opinion
published
in
Fox News
,
Sept 2, 2018 entitled,
"The end of World War II 73 years ago, offers us an incredible lesson today."
"Sunday, Sept 2nd marked the 73

rd

anniversary of V-J Day – Victory over Japan, when World War II ended on Sept. 2, 1945 with Japan's surrender to the United States in a ceremony about the battleship USS Missouri. It followed V-E Day – Victory in Europe – on May 8 that same year, when the Allies accepted the surrender of Nazi Germany.
If you've ever watched the classic film "It's a Wonderful Life," you may recognize these lines from the scene where an angel recounts George Bailey's actions at the end of World War II: "Like everybody else, on V-E Day, he wept and prayed. On V-J Day, he wept and prayed again."
When the movie was first released in 1946, audiences got the reference right away. They had just lived through that long and bloody clash of arms. They knew full well why people wept and prayed on the day when the war in Europe ended, and again when our hostilities with Japan came to a close.
But 73 years later, it's a different story. At a time when many aren't even sure what "V-E" and "V-J" stand for, their significance seems to have faded from memory.
Perhaps that's because the images of a war's end aren't as stark as those that mark its beginning. Americans, after all, were jolted into the conflict by the horrific events and footage of Dec. 7, 1941, as Japanese fighter planes attacked U.S. ships docked at Pearl Harbor in Hawaii.
Japanese envoys Foreign Minister

Mamoru Shigemitsu

and Gen.

Yoshijiro Umezu

signed their names on the Instrument of Surrender aboard the USS Missouri in Tokyo Bay
The scene on Sept. 2, 1945 was much quieter. And yet what was being communicated – that the United States would be magnanimous in victory and not pursue a vindictive peace – spoke volumes. Such a stance is a proud fixture of American history. . . .

An open-hands, open-hearts approach can work at home as well as abroad. In a time of rising incivility and escalating rhetoric, Americans would do well to follow Lincoln and MacArthur's examples. To seek more peaceful ways to express our differences of opinion. Not to "repay evil with evil or insult with insult," but to offer our blessings instead.

As the proud generations before us demonstrated, it's never easy. But it very often is the right – and the smartest –thing to do. And it's what puts the "victory" in Victory Day."
Read the full essay on Fox News
The ship of the Japanese surrender, t
he USS Missouri,
was accompanied just miles away by the battleship USS Iowa which handled the US Navy's communication needs.
Veterans' volunteer, Bob Donovan, resident of L.A.'s San Fernando Valley, helps organize the "Wings over Wendy's" fraternal group of airmen with a number of members (male and female) who served in WWII in the Pacific and European theaters of operation.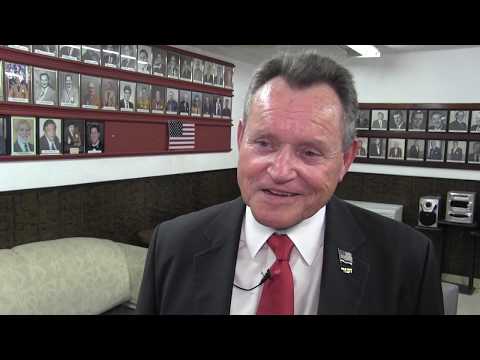 Bob Donovan intros S.F. Valley columnist, Dennis McCarthy
At Wings of Wendy's 16th anniversary luncheon of McCarthy's article, watch and listen to the story of how a L.A. Daily News columnist, Dennis McCarthy
spurred the
Wings over Wendy's
expansion to over 300 members. Rep. Brad Sherman (D-CA) bestows journalist McCarthy a civic commendation and presents him with a flag which flew over the U.S. Capitol Building.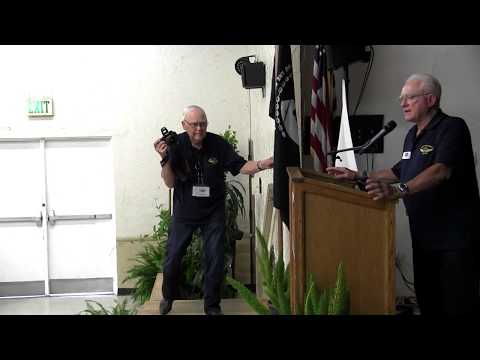 On Labor Day weekend, the Port of L.A. hosted L.A. Fleet Week. Fleet week is an opportunity for the American public to meet their Navy, Marine Corps and Coast Guard teams and experience America's sea services. During Fleet Week, service members participate in various community service events, showcase capabilities and equipment to the community, and enjoy the hospitality of Los Angeles and its surrounding areas.
The Arleigh Burke-class guided missile destroyer USS Dewey (DDG105) is docked at the Port of Los Angeles.
L.A. Fleet Week 2018 year
attracted ships and crews from from the US Navy stationed in San Diego and the Canadian Navy from British Columbia, Canada.
Mike Getscher EVP and CEO of the Pacific Battleship Center, which operates Battleship Iowa Museum, talks about the educational interest which the museum serves - especially during Fleet Week - which draws visitors of all ages to tour the moored ships.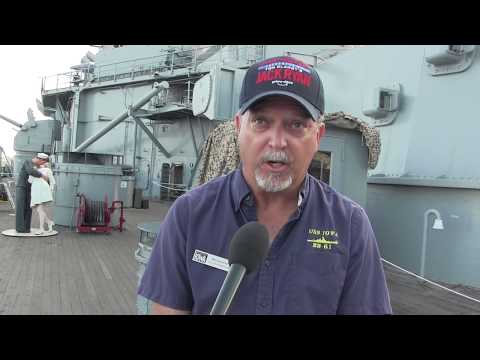 Escorted tours were available on the USS Scout (a mine countermeasures ship), the USS Dewey (a guided-missile destroyer), the Independence-variant, Littoral combat ship USS Manchester (LCS 14), the "Alert" a U.S. Coast Guard cutter, and the HMCS Ottawa (a frigate from the Royal Canadian Navy). Servicemembers also toured on the USS Iowa Museum, as did veterans - who are given special recognition when they board, Mr. Getscher informed us.
LT Roy Chong from Honolulu, Hawaii, assigned to Littoral Combat Ship Squadron 1 (LCSRON 1) answers questions during Los Angeles Fleet Week (LAFW).

(U.S. Navy photo by Mass Communication Specialist 3rd Class Janine F. Jones)
The Beach Boys, led by original member Mike Love, entertained servicemembers and the public in a concert along the waterfront.
Beach Boys' vocalist Mike Love (originally of Hawthorne, L.A. County) is accompanied by local L.A. actor John Stamos (of Cypress, L.A. County) who sang and played guitar and drums in the band's concert at Fleet Week
If Floridians object to gators attacking people from swamps, should they be voting to "drain their swamp" in Washington?
"Debbie Wasserman Schultz Declared Most Unethical Politician"- by Thomas A. Hawk, The Independent Voter Network, Dec. 20, 2017
Keeping staffers under criminal investigation employed and rigging a primary election process to the favor of the party-anointed candidate is certainly enough to make the list of "worst ethics violators."
The Foundation for Accountability and Civic Trust (FACT) released its list of "top 5 ethics violators of 2017." At the top of the list (second only to the unnamed members of Congress linked to the fresher- and ongoing- sexual harassment scandal) is US Rep. Debbie Wasserman Schultz (D-Fla.).
Imran Awan: The biggest scandal you've never heard of? Why mainstream media has been accused of ignoring the arrest of DNC staffer Imran Awan. ABC News Australia 9/1/17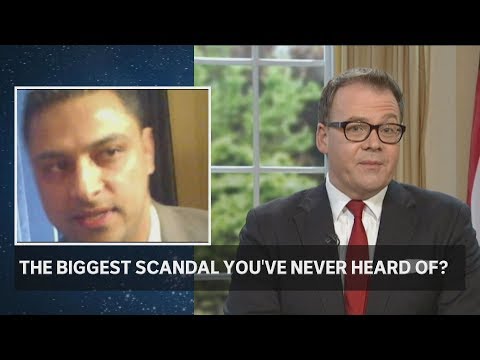 DOJ agreees not to prosecute Imran Awan for House cybersecurity and theft, but questions remain
In September 2016, the House Office of Inspector General gave House leaders a presentation that alleged that Alvi, Imran, brothers Abid Awan and Jamal Awan, and a friend were logging into the servers of members who had previously fired him and funneling data off the network. It said evidence "suggests steps are being taken to conceal their activity" and that their behavior mirrored a "classic method for insiders to exfiltrate data from an organization."
Server logs show, it said, that Awan family members made "unauthorized access" to congressional servers in violation of House rules by logging into the servers of members who they didn't work for.
The presentation especially found problems on one server, that of the House Democratic Caucus, an entity chaired at the time by then-Rep. Xavier Becerra of California.
On Feb. 3, 2017, Paul Irving, the House's top law enforcement officer, wrote in a letter to the Committee on House Administration that soon after it became evidence, the server went "missing."
The letter continued: "Based upon the evidence gathered to this point, we have concluded the employees are an ongoing and serious risk to the House of Representatives, possibly threatening the integrity of our information systems."
Imran, Abid, Jamal, Alvi and a friend were banned from the House network the same day Kiko sent the letter.




. . .




Imran wasn't arrested until July 2017, when he tried to leave the country and was taken into custody at Dulles airport. His lawyer is Chris Gowen, a former aide to Hillary Clinton.
Wasserman Schultz kept paying Awan after he was banned from Congress. A Capitol Police report shows that in April 2016, Imran left a laptop with the username RepDWS in a Capitol Hill phone booth late at night, and it was taken by police.
Police said they needed it as evidence, but Wasserman Schultz pledged "consequences" for the police chief. Wasserman Schultz' brother, a prosecutor in the D.C. US Attorney's office, has tweeted about the case under the handle "fedpros."
Gowen said he felt "very strongly" that the RepDWS laptop should not be examined, and prosecutors never publicly challenged that request.
No one else connected to Imran that was banned from the House has been charged, yet the House has not re-instated them. Imran, Hina, Abid and Jamal have also shared IT duties with Haseeb Rana, former McDonalds worker Rao Abbas and Nataliia Sova, a Ukrainian who is married to Abid.
House officials told TheDCNF that the vast majority of evidence about misconduct allegations on Capitol Hill — including $120,000 in missing equipment from the office of Yvette Clarke — is actually against Abid, not Imran.
Capitol Hill officials involved in oversight of the case previously told TheDCNF that the reason the DOJ was not pursuing the case was because the Democrats were refusing to press charges.
What did Imran Awan have on Democrats that Debbie Wasserman Schultz fought so to pay and protect him?
"
Justice Department covers up possible spy ring scandal in Democratic congressional offices
" - Opinion by Frank Miniter, Fox News, July 3, 2018. Video with Daily Caller's Investigative Reporter Luke Rosiak
In an incredible sweetheart plea deal, Imran Awan – a former IT aide to Rep. Debbie Wasserman Schultz, D-Fla., and other congressional Democrats – pleaded guilty Tuesday to one count of making a false statement on a home equity loan.





Shockingly, the U.S. Attorney's Office for the District of Columbia issued a news release about Awan's plea agreement that made no mention of his IT work for Democrats in Congress, no mention of Wasserman Schultz, and made his case sound like a minor local criminal matter of little interest to anyone. It was headlined: "Virginia Man Pleads Guilty to Making False Statement on Application for Home Equity Loan."Ho-hum, right? Actually, nothing could be further from the truth.
Even on the simple theft of government equipment there is a lot there for prosecutors. One of Awan's former tenants, a retired U.S. Marine, even found and turned over to authorities several computers and smart phones with government markings on them that he found in Awan's rental property.
There is also internal U.S. House of Representatives' paperwork detailing some of what went on in the offices Awan and his associates who did contract IT work for congressional Democrats.
Internal House Inspector General findings have also determined that Awan copied the emails of up to 44 Democratic House members and other personal data and backed them up to a server that reportedly went missing and to a Dropbox account.
Awan, his wife and other relatives and friends were also all paid exorbitant salaries for working as IT contractors for members of Congress for years – even though many of them didn't have any expertise in IT and even though they didn't undergo background checks.
It is also likely that a few of Awan's associates didn't even show up to earn all the money they were paid. Still, no charges have been filed against Awan or his brothers relating to alleged thefts, possible espionage and for providing false information (an image of the Democratic House Caucus computer server) to Capitol Police.
It is actually very hard to sum-up all that this group of IT aides (who are almost all from Pakistan) did and the crimes they might have committed.
Writing a book on the topic was like piecing together an international spy thriller filled with anonymous sources, encrypted conversations, off-the-record meetings, foreign documents and hard facts from various court filings and from internal investigations in the House.
What is clear to me, after interviewing so many people, is there is a lot of evidence here for investigators, but also a lot of political reasons why they might want this case to go away.
Awan was even Wasserman Schultz's IT aide when she headed the Democratic National Committee (DNC), which incidentally was when the DNC was hacked and the information given to Wikileaks.
I have no evidence that Awan was in any way responsible for the leak. Still, it is incredible how much of all this interconnects circumstantially.
Real court scenes (when Awan pleaded guilty and waved his right to a trial by jury), possible depositions of House staffers and members of Congress, and the investigations that would take place if the Justice Department pursued additional charges would have necessarily dug into a lot of things the Washington establishment would rather not deal with publicly. It also would have forced investigators to follow the trail to Pakistan.
Still, I didn't think these investigating agencies would be brazen enough to agree to this kind of a sweetheart deal for Imran Awan and wife, Hina Alvi. Now Awan will not face prosecution where the more serious allegations against him can be judged.
Sentencing in House Democratic IT scandal lets Imran Awan off with only a slap on the wrist
What's the big deal?
Outside of the quaint idea that justice should be equal – even for members of Congress, their staffers and contractors – there are a lot of problems inherent in covering up this multifaceted case.

Foreign intelligence agencies must have noticed how easy it was for the Awans to get access to the date and emails of so many members of Congress.

The slap on the wrist that Awan received hardly acts as a deterrent to those who'd like to know what members of Congress are saying behind closed doors.

As any computer security professional will tell you, the weakest part of any system is people. Security won't be taken seriously if no one pays a price for allowing massive security breaches in Congress.

President Trump's tweets related to this case were even used as a rationale by Judge Chutkan to let Awan walk out of the courtroom with only three months supervised release.

If there is one takeaway right now it's that the Trump administration should demand an investigation by the Office of Inspector General into how this plea deal was made. The IG should also look into what actually happened in Congress. This case offers the president the opportunity to expose the swamp to the American people.

By covering this up, the establishment has left a lot to come out that will embarrass Congress, the mainstream media and the Justice Department.
Debbie Wasserman Schultz was sued, along with the DNC, for rigging the 2016 Democratic presidential primary in favor of Hillary Clinton by intentionally minimizing the Bernie Sanders campaign. IVN covered the Imran Awan story when most media outlets either refused to or ignored it completely.
Wasserman Schultz resigned as DNC chair in 2016 in the wake of the email scandal that exposed top party officials in the primary scheme, including Donna Brazile, who said the party under Wasserman Schultz's leadership was essentially robbing state and local parties of funding and giving it to the Clinton camp.
In May 2018, The elections supervisor in Florida's second-most populous county broke state and federal law by unlawfully destroying ballots cast in Rep. Debbie Wasserman Schultz's 2016 Democratic primary, a judge ruled Friday in a case brought by the congresswoman's challenger, Tim Canova, who wanted to check for voting irregularities.
In the upcoming August 28th primary one would imagine that South Florida voters would recoil from Wasserman-Schulz' candidacy, if not any Democrat from the corruption-plagued party there.
Yet, in the wake of the media's distracting away from Hillary Clinton's scandals and corruption, and towards Democrat-directed imbroglios of Pres. Trump, voters are not only sticking with Debbie, they're prejudiced against their neighbors who don't oppose the president, much less voice their attitudes regarding the Democrat corruption or Republican policies.
We asked Alan Bergstein, president of the Judeo-Christian Republican Club of Palm Beach County to explain why Ms. Schultz is not only running unopposed in the Democrat primary, but expected to not face any consequences politically in the November election District 32 of South Florida.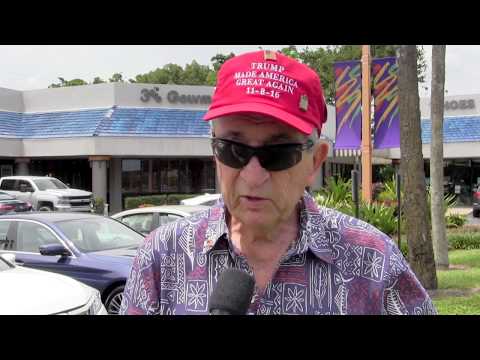 Transcript:

A: Well, I'm the president of the Judeo-Christian Republican Club of Palm Beach County.
Q: Who are the representatives in Congress from this region?
A: Ted Deutsch, Lois Frankel, Debbie Wasserman-Schultz, Alcee Hastings - all Democrats.
Q: Now with Debbie Wasserman Schultz how is she still supported in this region?
A: She is supported because she's a Democrat. If you're a Democrat, forget about the illegalities forget about criminalities, forget about indiscretions, figure out about illegalities. I'm gonna vote for you if I'm a Democrat and you're a Democrat- I'm gonna vote for you.
Q: But surely there are Democrats who were exposed by scandal all over the country who were disgraced and are forced to step down. Why not in her case?
A: Well you talk about her group or community they're not that much interested and they don't force her to step down. And to the Democrats in Washington DC this is not much of a scandal. She does what she has to do because she's a Democrat- and she
wins! She's popular and she wins! She could run for Congress for the rest of her life if there were no term limits. Debbie Wasserman Schultz could until she dies. S o no one cares.
Q: Well surely the news media, the local news media- newspapers and print, and electronic media must have exposed this
tremendous scandal that the whole rest of the country knows about, haven't they?
A: Not at all you wouldn't find anything about her DNC ... her guilt with the DNC and knocking out Bernie Sanders from the primary. You don't see that. You don't see Donna Brazile talk on the local media about how she consulted with the media and Debbie Wasserman Schultz, to knock out Bernie Sanders. They don't put it out in the news. And these people around here in South Florida, the Democrats, don't care anyway. They vote for her because she's a Democrat.
She can do anything- they'll still vote for her.
Q: How strong is the Republican Party to put candidates and campaigns against her?
A: Well not here we're not strong down here. The Republican Party has to fight each two years to put a candidate to put a
candidate against Ted Deutsch and to put a candidate again against Lois Frankel.
The Republican Party refuses to put up and support a candidate to fight these Democrats. They say "why waste money time and effort on an election which you can't win?" I'm against this. I'm for supporting totally someone to knock out Debbie Wasserman Schultz, Lois Frankel, Ted Deutsch. Focus on one at a time- focus on Ted this year, Lois Frankel next election, and Debbie Wasserman Schultz in next election. But they don't do that."
Brazile said the Clinton campaign was allowed to take over the Democratic Party completely way before Hillary won the nomination. Read more:
Carla Spalding leads Republican candidates in fundraising to challenge
U.S. Rep. Debbie Wasserman Schultz in Florida's primary Tuesday 28 Aug
(photo: Anthony Man/ Miami Herald)
Wasserman Schultz, other South Florida Democrats face scant primary opposition in 2018
by ALEX DAUGHERTY Miami Herald, June 04, 2018
https://www.miamiherald.com/news/politics-government/article212328174.html
... in 2018, none of the five Democrats who represent South Florida in Congress face serious primary challengers. Wasserman Schultz didn't get a primary challenger after Canova decided to run as an independent. Wilson faces a candidate who lives in California and won 246 votes after running for an open congressional seat on the West Coast last year. Reps. Ted Deutch and Alcee Hastings face little-known Democratic challengers, while Rep. Lois Frankel is already assured another term in Congress after no one filed to run against her.
The appetite to challenge South Florida Democrats from within the party is nonexistent in this election cycle, even though some Miami-Dade and Broward Democrats in Congress took votes or stances over the past 18 months that have angered some on the left, such as Wasserman Schultz's and Deutch's support for moving the U.S. Embassy in Israel to Jerusalem and Hastings' recent vote in favor of a bill that eases regulations on big banks.
There are competitive Democratic primaries for open seats, such as retiring Rep. Ileana Ros-Lehtinen's seat and the Florida governor's race.
All five incumbent congressional Democrats are heavily favored to win reelection, and Wasserman Schultz and Wilson managed to notch double-digit primary wins last cycle despite the presence of challengers who spent money on advertising and tried to poke holes in their records. Running a Sanders-style campaign is an uphill climb in South Florida, where Clinton's margin of victory in Miami-Dade and Broward outpaced her performance in other parts of the state.
While D.W.S. is unchallenged in the primary's Democrat column, Tim Canova (upper left) runs as Independent,
and vying for the Republican nomination are (clockwise) Joe Kaufman, Carla Spalding, and Carlos Reyes.
"Three Republicans have a dream of defeating Wasserman Schultz"" by Anthony Man, Nov, 20 '17, Sun-Sentinel
Even Richard DeNapoli, the state Republican committeeman for Broward and a former county Republican chairman, said it's a "very tough" district for a candidate from his party. ... DeNapoli said it's possible the national Republicans could give some attention to the Wasserman Schultz district, but that would likely come only to the candidate who raises a substantial sum without help — enough to prove credibility as a viable candidate





The voters' affiliated-party breakdown is 45 percent Democratic, 25 percent Republican, and 30 percent Independent/no party affiliation voters (or members of third parties).





Republicans are heartened by what they hear from their fellow party members — a dislike for Wasserman Schultz, a liberal former chairwoman of the Democratic National Committee. She resigned under fire from that job in 2016. And they like that she's facing a challenge in the Democratic primary from Tim Canova, who ran in 2016 and is running again in 2018.





Re-running, Republican candidate, Joe Kaufman said he isn't sure he lost the 2016 election to Wasserman Schultz. He claims there was massive voter fraud in the district and said he might really have won. He doesn't offer proof, and the results of the 2016 Wasserman Schultz victory were certified by all-Republican state Election Canvassing Board, led by Gov. Rick Scott and Attorney General Pam Bondi.





Kaufman says, "I think I was robbed in the last election. On paper it shows I had 41 percent of the vote. But I believe it was a lot more than that. I have reason to believe I may have won the last election," Kaufman said. He said state Republican officials didn't investigate because "it's very hard to go back on an election once it's taken place." Kaufman believes his experience as a repeat candidate is an advantage. "Every time I run, and this is going to be the fourth time I've run for this seat, every time I run I've done better and better."





Still, the top Republican priorities in South Florida will be defending two incumbents, U.S. Rep. Carlos Curbelo in Miami-Dade County and U.S. Rep. Brian Mast in northern Palm Beach, Martin and St. Lucie counties, along with the seat being vacated by U.S. Rep. Ileana Ros-Lehtinen in Miami-Dade County.
NOQ Report endorses Joe Kaufman for Republican candidate in Florida's Congressional District 23:
A successful campaign in 2018 could empower Florida to be a red state in presidential elections to come.
District 23 is Debbie Wassermann Schultz's seat. Hoping that third time's the charm is true is Joe Kaufman. Perhaps it might be if he can make Schultz seem as incompetent and corrupt as she is. Debbie's corruption is a huge tenant of his campaign, and that is the only way a Republican can flip this seat. Kaufman would have 50,000 votes to gain and the plummeting reputation of his opponents, paired with his ballot recognition enables him to do that. Another challenger is Carlos Reyes. He has a rather populist style campaign. It doesn't seem like he's a super conservative guy. Lastly, there is Carla Spalding. She ran independent against Brian Mast. She employs populist language of an independent while touting support for Trump's wall and a number of his policies. Her stances are common sense, but very vague. There is no indication she would reduce spending.
Conservative Pick: Joe Kaufman