---
Amidst finger-pointing over who in Washington is most to blame for Russia and Iran's aggression against Syria and Israel, how will America and Israel adapt and respond?


Israeli UN Amb. Danny Danon claims that 80K troops loyal to Iran are
CNN: "Israeli PM: Airstrikes dealt 'severe blows' to Iran, Syria"
Israeli Prime Minister Benjamin Netanyahu said his nation dealt "severe blows" to Iranian and Syrian forces following the weekend downing of an Israeli fighter jet over northern Israel.

The Prime Minister said Israel would do so again if necessary.

. . . In retaliation for the downing of its jet, Israeli forces attacked 12 targets in Syria, including three aerial defense batteries and four targets described as Iranian, the IDF said.
An IDF statement described the four Iranian targets as "part of Iran's military establishment in Syria."

US State Department spokeswoman Heather Nauert said in a statement Saturday that the US was "deeply concerned about today's escalation of violence over Israel's border."

"Iran's calculated escalation of threat, and its ambition to project its power and dominance, places all of the people of the region -- from Yemen to Lebanon -- at risk," Nauert said. "The US continues to push back on the totality of Iran's malign activities in the region and calls for an end to Iranian behavior that threatens peace and stability."

CNN's Ian Lee reports on an Israeli combat helicopter successfully intercepting an Iranian drone that was launched from Syria, according to Israel Defense Forces.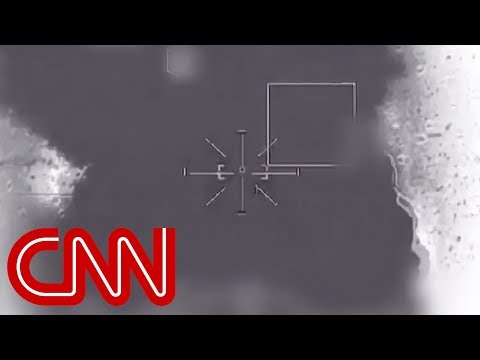 In U.S., Israel-Syria Border Clash Triggers New War Over Iran Nuclear Deal by Allison Kaplan Sommer in Ha'Aretz Feb 12, '18
Republicans and pro-Israel camp point finger at Obama for being soft on Iran and Syria, while Democrats blame Trump for decertifying Iran deal

Like every other issue in the United States these days, foreign policy discussion has become fiercely partisan. Every new problem or conflict around the globe triggers a flurry of finger-pointing and accusations as to whether the legacy of President Barack Obama or the current policies of the Trump White House are responsible.
... For Democrats, it is President Donald Trump's decertification and weakening of the Iran deal that's to blame, sending Iranian leaders a message that they have little to lose by thumbing their nose at the United States. They also point to Trump's refusal to criticize or pressure Russian President Vladimir Putin. Putin's support and protection of Syrian President Bashar Assad's regime would, presumably, put him in a position to rein in the Iranians.

"President Trump is obviously distracted by the Russian investigation and the White House staffing debacle," ex-US Amb. to Israel, Dan Shapiro told the Daily Beast. "The State Department is generally sidelined from discussions with Israel. The U.S.-Israel relationship has generally been managed under Trump by only three or four people, which is just not a viable way to manage real time crises that require coordinated responses across the political, military, diplomatic and intelligence spheres."

The staunchest opponents of the Iran deal are splitting the blame for Iran's empowerment equally between Obama and Trump. They are critical both of Obama's efforts over the Iran deal initially, and then Trump's unwillingness to move against it more forcefully.
"Iran's Stealth Drone that Penetrated Israel's Border a Gift from the Obama Administration" in the Jewish Press, Feb 11, 2018
Several areas of concern emerged from Saturday's short aerial war: the fact that an Israeli F-16's deflection system was unable to avoid a dense barrage of some 25 S-300 Soviet-era anti-aircraft missiles, and, presumably, shrapnel from those missiles cut through; the fact that Iran today appears to be operating independently inside Syria; and the fact that Iran-proxy Shiite militias are so important to the Russians, serving as they do as gun fodder for the Russian army in its war against the Western-allied rebels, that Moscow is ready to endorse Iranian adventurism to secure their cooperation.

The fourth lesson from Saturday's confrontation is that Iran has been able to take full advantage of the technological gift it received from the Obama Administration.

On December 4, 2011, an American stealth drone was captured by Iranian forces near the city of Kashmar in northeastern Iran. The Iranian government announced that the UAV was brought down by its cyberwarfare unit which commandeered the aircraft and safely landed it. Meaning it wasn't shot down, as earlier reported. President Obama acknowledged that the downed drone was his, and requested that Iran return it. We're not kidding.

Turns out the Iranians refused to give it back. Instead, on December 10, 2011, Iran announced that it intended to carry out reverse engineering on the captured RQ-170 Sentinel stealth aircraft. In April 2012, they announced they had succeeded in extracting the entire data collected by the drone and were in the process of building a replica of the aircraft. US officials were doubtful Iran could replicate the aircraft, because of a precautions that was installed to protect malfunctioning drones, nevertheless, in May 2014, Iranian state TV displayed a reverse engineered RQ-170, and in November 2014 Iran said it carried out a successful test flight on the drone clone.

Naturally, the fact that the supposedly stealth Iranian drone was detected way ahead of its crossing into Israeli airspace should suggest it isn't so stealthy after all. But the symbolism of the new round of confrontations with Iran, a terrorist state cuddled by the Obama administration centering on that abandoned Lockheed Martin RQ-170 Sentinel should not be lost on Israel's leadership. Nor should the Trump administration's reluctance to act tough with Russia in Syria.
Iran hacked US drone, copied it, flew into
Israel from Syria
Iran's stealth drone used against Israel #ThanksObama
Knock-off of American drone brought down in Iran in December 2011, which Obama refused to destroy on the ground
before the Iranians got to it. Posted by William A. Jacobson in
Legal Insurrection| Sunday, February 11
Despite Iranian claims, it remains a mystery how the Iranians brought down the American stealth drone, if indeed it wasn't just an accident, Who Tracked, Hacked-N-Jacked, the Beast of Kandahar?

What is not a mystery is that Obama had a chance to destroy this technology on the ground after it was brought down in Iran. Instead, he let the Iranians have it, and now it's being used against Israel, and sooner or later, will be used against American troops.
"Russian troops were involved in Iranian-Syrian clash with Israel" - DebkaFile
This situation underwent a fundamental strategic change when Iran sent a UAV over Israel from a Syrian base it shares also with the Russians. It may be assumed that the Russian command, which keeps a close eye on all Syria's air facilities, was in the know about the Iranian operation and was not surprised when Israeli warplanes retaliated. One of those jets was shot down and its two pilots landed safely in northern Israel. One of them was badly injured.

Whether or not the Russians and Iranians discussed likely Israeli retaliation and decided to ambush one of the planes has yet to be investigated. But it is significant that the second, much broader wave of Israeli air strikes against a dozen Syrian and Iranian targets later Saturday morning, was also attacked by air defense missiles that were fired from Lebanon as well. This has brought Hizballah into the Syrian-Iranian-Russian equation, and even the Lebanese army. Civilian air traffic was consequently halted in northern Israel.
Iran Expert, Berman: Post-Obama/Kerry nuclear deal, the emboldened Islamic republic seeks to expand global reach, build an anti-US axis in Latin America
The publisher's description of "Iran's Deadly Ambition: The Islamic Republic's Quest for Global Power" by Ilan Berman (published August, 2015).

In this sobering book, Ilan Berman illuminates the multiple dimensions of the Iranian threat and exposes the perils of lodging confidence in diplomacy with the Islamic Republic."
"There is ample reason for skepticism that the United States and its allies can truly curb Iran's nuclear ambitions by diplomatic means. Moreover, the West's current focus on Iran's nuclear program is deeply dangerous insofar as it fails to recognize—let alone address—Iran's other international activities or its foreign policy aims. Those objectives are global, and they continue to grow in scope and menace.
Ilan Berman, VP, American Foreign Policy Council interviews with Democracy Broadcasting on the then Democrat administration's enabling of Iran nuclear deal and how the then rival presidential candidates would handle it from 2017-2021. Recorded at the AIPAC Policy Conference, March 4, 2016
.Iran's Saegheh drone in Syria – a worry for US as well as Israel
in
DebkaFile Feb 11,'18
Iran, by deploying a fleet of Saegheh drones in Syria, armed with missiles, has not only ramped up its threat to Israel, but also raised a tough regional challenge to America. If one of these drones can be used against Israel, why not against American forces in the Middle East or Saudi Arabia? The Revolutionary Guards' Dep Chief Brig. Gen. Hossein Salami made no bones about this on Saturday, when he declared that Iran had the military power "to destroy all American bases in the region."

The Iranian stealth drone's trajectory through Jordan on Saturday was revealing. It flew from Palmyra along Syria's eastern frontier with Iraq undetected by American military surveillance. When it came over the US-Jordanian garrison of Al Tanf in the Syrian-Iraqi-Jordanian border triangle, it turned right to northern Jordan and then crossed the border to fly over Beit Shean. Ninety seconds later, Israeli Apaches conducted their interception – but not before the "Storm" had triggered the first direct military skirmish between Israel and Iran.

Iran lost a valuable armed drone, but it was in the air long enough to gather plenty of information on the American, Jordanian and Israeli air defense and radar systems on the Syrian, Jordanian and Iraqi borders, as well as reporting on their anti-air missiles' operational capabilities. The IDF announced Sunday the boosting of its air defense systems in the North.
"It's time for Trump to attack Iran's Revolutionary Guard" - Op/Ed in the
New York Post by Richard Goldberg
, senior adviser at the Foundation for Defense of Democracies, Feb 12,'18
Now is the time for Trump to re-establish a robust military deterrent toward Iranian expansionism in close collaboration with regional allies.
His administration declared the Revolutionary Guard a terrorist entity in October, and he should target key Guards' bases and weapons in Syria accordingly. Such an approach could help prevent a larger-scale conflict.
Veterans advocates, Gary Sinise and Joe Mantegna, have co-
hosted PBS' Nat'l Memorial Day Concert the past 12 years
Joseph Mantegna and Gary Sinise are two of Hollywood's greatest patriots. In addition to hosting PBS' National Memorial Day Concert broadcast for longer
than a decade, they are advocates for American service-members and veterans. The Los Angeles Press Club presented Mr. Mantegna with their 2015 Visionary Award for using his "high-profile status to make the world a better place and to spread information about issues of freedom and importance."
Mr. Mantegna serves as Honorary Chairman for the Salute to Hospitalized Veterans. He has helped raise millions of dollars for various charities, including autism, as parent of an autistic daughter. Gary Sinise also performs work to benefit both active-duty and veteran US service-members.
US Air Force Band marches in
New Year's
Rose Parade
New Year's Day is one of America's most patriotic national holidays. Six college football bowl games will have been played during this weekend. The Rose Bowl is preceded by The Pasadena Tournament of Roses Parade. Monday's parade again commences with a fly-over by a USAF B-2 Spirit bomber.
Two of the 22 marching bands in Monday's parade represent America's military service-members: The U.S. Marines Drum and Bugle Corps, and the U.S. Marines West Coast Composite Band.


Gary Sinise accepts Parade's appointment as Grand Marshal
The theme of this New Years' Rose Parade is "Making a Difference." On October 30th, Pres. Lance Tibbet, in announcing the Tournament of Roses' selection of Gary Sinise to be the 2018 Parade's Grand Marshal, described Making a Difference as "a way to honor and celebrate all of the people in our communities, who quietly and without desire for reward or recognition, act in selfless, generous and kind ways to aid or benefit others. Gary Sinise is absolutely one of those people. Gary's humanitarian work with our defenders, veterans, first responders and their families over the years, embodies our theme to the fullest."


Journalist, Dennis Romero, wrote article


disparaging Gary Sinise (photo: Aaron Salcido


at his 1/2016 Zocalo/ Getty Open Art interview)
The day after this appointment was announced, Dennis Romero, a staff reporter at the L.A. Weekly, created an article to condemn Mr. Sinise - "Rose Parade Criticized for Choosing Gary Sinise as Grand Marshal."
"But some critics are concerned that this could be a divisive choice.

Sinise

is a founder of a conservative group that gave early voice to then-presidential contender Donald Trump, who is now

historically unpopular in California. . . . "It's not a good look for the city of Pasadena," says Maria Teresa Borden of the pro-immigrant group Indivisble Highland Park. "This is a region understood to be friendly to immigrants for centuries."
The next day, Stephen Kruiser, writing in PJ Media, reviewed Mr. Romero's piece:
Writer, Stephen Kruiser
"... the article is one long tantrum about President Trump that they are trying to make stick to Sinise. To say it's reaching would redefine understatement. The only actual fact about Sinise that the author points to involves him disagreeing with then-candidate Trump over his remarks about John McCain. Once mostly crypto-fascists, the American Left is letting its totalitarian, freak-flag fly more and more these days. The people who are making a stink about Sinise want to publicly condemn someone who has a connection (that is tenuous at best) to people who might have voted for Donald Trump last year. It's a kangaroo court of public opinion."



On December 3rd, Joe Mantegna came with his autistic daughter, Mia, to the L.A. Press Club's National Arts and Entertainment Journalism Awards to honor Sesame Street's co-founders - who added an autistic character to the show.

Mr. Mantegna was surprised to learn of Mr. Romero's stirring-up of animus for Mr. Sinise and the Rose Parade. Watch this DemoCast exclusive video interview to hear his reaction: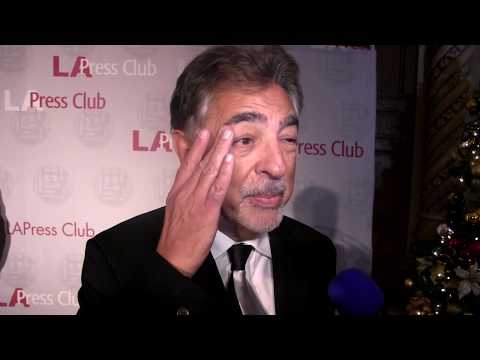 Stephen Kruiser summed up: "One would be hard pressed to find a prominent voice to speak ill of Gary Sinise. Google "Gary Sinise well respected" and you'll find a lot of mainstream media sources singing his praises. Using him as a vehicle to act out because they still haven't learned to emotionally deal with last year's election is yet another low for the "tolerant" liberal crowd."

Even Rush Limbaugh chimed in on Mr. Romero's hit-piece on the Rose Parade's appointment of Mr. Sinise. "This year's theme is 'making a difference.' Sinise was cited for being a humanitarian and donating time and cash to veterans. They're mounting an effort to deny Gary Sinise the opportunity to be the grand marshal of the 129th Rose Parade simply because he is supposedly a conservative."






Kay Wilson featured in UK Daily Mail article
On December 18, 2010, Anglo-Israeli pianist, Kay Wilson was giving a tour to visiting

Texas Christian, Kristine Luken, 46, of a Judean Hills hiking trail. Muslim men attacked them with knives, slaying Ms. Luken and leaving Ms. Wilson for dead. Ms. Wilson's story of survival during the holiday of Chanukah is nothing short of miraculous.
Texan, Kristine Luken was

slain by Palestinians thinking

that she was Jewish

Last December, Kay Wilson was traveling through the Los Angeles airport site of a Muslim limo-driver's

attempted massacre at the El Al Airlines check-in desk only 10-months after the terror of Sept. 11, 2001.
Six people survived being shot or stabbed, but 2 Israeli-Americans were murdered
.
In this video interview, Ms. Wilson shares her story and aim of ending Western taxpayer money being paid to the Palestinian governments who offer encourage incentive pensions for terrorism acts against Jews. Kristine, Kay says, was murdered because the Muslims presumed that she was Jewish.
On December 18th, the anniversary of her assault, yesterday, she published the following message from her home in Israel's capital city, Jerusalem:
Kay Wilson addresses young people on public diplomacy
"Seven years ago today, under knife point in a forest in Israel, I learned things they don't teach in college. I am privileged to share what I have learned, (here with a group of young people training to be ambassadors for Israel) and with you now.

1) Until tragedy struck I was oblivious just how fragile life is. Yes, I paid it lip service but had not absorbed it. Now I am fully cognizant that today may be my last day alive.

2) The terror attack revealed that up until then, I thought life was all about me. I mean, terrorism happens to others, but it could never happen to me.
Staples stabilized Palestinian's stabbings of Kay Wilson
3) To see MY survival as miraculous gives me a deluded sense of self-importance and frankly is insulting to the dead. I am thankful of course but survival does not make me G-d's favorite little sunbeam.

4) The question is not "where was G-d", but "where was mankind?" What kind of sick world do we live in where people can chop up other people? And is there something I can do about it?

5) There are always people far worse off than me.

6) Wealth is to be found in the richness there is in appreciating moments not just occasions.

7) If you love or appreciate someone, tell them why. Be specific.

8) I maintain my right not to forgive. The only moral response to evil is to hate it. "Those who are merciful to the wicked will be wicked to the merciful." This wisdom from the Talmud has given me clarity and also enabled me to form friendships with very dear Arab Muslims.

9) The Israel-Palestinian conflict is not in essence about land. It is a continuation of Islamic pogroms against Jews that began in the 7th century and has not stopped ever since. Kristine was murdered because they thought she was Jewish. That's what her executioners said. Period.

10) My story is in part, Israel's story. They tried to murder us but we are still here. And we are here to make our world a better place.

May Kristine's name be a blessing, may her family be comforted, and may G-d avenge her blood."

Two weeks ago, the British-raised Ms. Wilson published this note:
Ms. Wilson was horrified to learn from news reports that her assailants
one of whom as Kifah Ghanimat, pictured, were being paid a monthly
stipend equivalent to £750 each effectively from the Palestinian Authority
"Up until now, the two terrorists who tried to murder me have EACH received over £41,000 ($55,022) for the attack. If that isn't despicable enough, Britain (of which I am also a citizen) has now granted 20 million pounds more to the Palestinian Authority's General Budget.

The British government may claim that these funds only goes to education, but Palestinian Media Watch (see link below) have repeatedly shown the British, that at least 7% goes to the cold-blooded murderers. For a civilized country that claims it is against terrorism, it sure has a funny way of showing it.

I'm beside myself with disgust and outrage. Actually I am near to tears. It is the rabid injustice of it all. Knowing that you good people will feel the same, I have tagged the British Embassy. Please do comment so the message that it is NOT ok, can be passed onto this politically correct and spineless government. Thank you!"

UK in Israel https://www.palwatch.org/main.aspx?fi=157&doc_id=24412
https://www.palwatch.org/main.aspx?fi=157&doc_id=24412
Linda Sarsour, the anti-Israel activist who helped spearhead the Women's March in Washington earlier this year, allegedly enabled a Muslim neighbor's sexual assaulting and harassment of a woman who worked for her- in a report quoted by Fox News. Allegations of groping and unwanted touching were brought to Sarsour's attention during her time as executive director of the Arab American Association in New York City.

(Photo:

Alex Wong/Getty Images wALL sT. jOURNAL)
"Linda Sarsour Accused of Enabling Sexual Assault Against Woman who Worked for Her" by Benny Johnson in The Daily Caller, Dec 17, 2017
The inspiration behind the Women's March on D.C., Linda Sarsour, has been accused of enabling the alleged sexual assault and harassment of a woman who worked for the feminist activist, according to the victim and two sources directly familiar with the matter.

Allegations of groping and unwanted touching were allegedly brought to Sarsour during her time as executive director of the Arab American Association. In response, Sarsour, a self-proclaimed champion of women, attacked the woman bringing the allegations, often threatening and body-shaming her, these sources alleged. The most serious allegations were dismissed, Asmi Fathelbab, the alleged victim told The Daily Caller, because the accused (Palestinian emigrant, Majed Seif) was a "good Muslim" who was "always at the Mosque."
Linda Sarsour's parents and husband were raised in Al-Bireh

"She oversaw an environment unsafe and abusive to women," said Fathelbab, a former employee at the Arab American Association. "Women who put [Sarsour] on a pedestal for women's rights and empowerment deserve to know how she really treats us."
"It's always going to be the woman's fault over there," she alleges. "And Sarsour was there to protect the men. She's not for other women. The only women she's for is for herself."
Ms. Asmi Fathelbab (Facebook photo)

"She told me I'd never work in NYC ever again for as long as she lived," Asmi says. "She's kept her word.
She had me fired from other jobs when she found out where I worked. She has kept me from obtaining any sort of steady employment for almost a decade."
Another New York political insider, who has worked professionally with the Arab American Association for over a decade, says this is not the first time they have heard a complaint like this.
"Sarsour is only a feminist outwardly," the insider said on the condition of anonymity, due to the source's current political position. "Her interactions toward women in that building were atrocious. She would protect the patriarchy and in return they would promote her."
Fathelbab career has never recovered, however, after her nightmare at the Arab American Association.
"Just wait until more people start to talk," she says. "Sarsour is no champion of women. She is an abuser of them."
Israeli TV panelists: Tsakhi Halevi (Fauda), Udi Segal (Mossad 101)
Michael Gordon (C.A.A.) and Danna Stern (YES TV Israel)
YES-TV's Fauda and Reshet 13's action drama television series Mossad 101 had their second season premieres at this year's 31st Israel Film Festival in Los Angeles on November 15th and 16th. Each screening was followed by a panel discussion which featured creators, actors, and distributors of Israeli shows discussing the effects of these programs going international.
In "Mossad 101" ("Hamidrasha" Hebrew for "The Academy") cadets from every level of Israeli society undergo intense training to join their country's elite, classified intelligence service, the Mossad.

Fauda, which means "chaos" in Arabic, follows a close-knit unit of Mista'arvim, the commando unit of the Israel army whose soldiers are trained in the language, dress and mannerisms of Palestinians, and whose undercover work is hailed in Israel for scuppering terror attacks and guiding military operations. The show won six Ophir Awards, including Best Drama Series, at the Israeli Academy Awards.
CNN: Netflix says it has found the next "Homeland"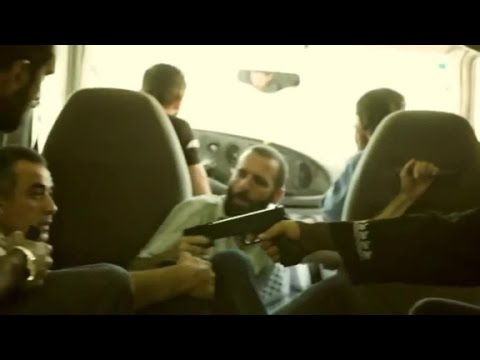 Two-years ago, Israel Film Festival organizer Meir Fenigstein introduced "Fauda" to American audiences- which led to C.A.A.'s TV agent,
Adam Berkowitz,
selling the subtitled action/suspense series' rights to Netflix. This year, the Fest debuted the 2nd season opener to Israeli series "Mossad 101," which of C.A.A. TV intends to sell the format rights to internationally.
Video playlist includes interviews with Fauda actors Lior Raz and Tsakhi Halevi- and classic Israeli-American actor/director Mike Burstyn. The Fauda actors are joined for a post-screening panel discussion moderated by Itay Hod, entertainment editor of Hollywood's The Wrap news-site, leading a discussion with Fauda co-founding producer Avi Issacaroff, actresses Laetitia Eido (Dr. Shirin), Rona-Lee Shimon (Nurit), composer Gilad ben Amram, director Rotem Shamir. The panel was introduced by Sam Grundwerg, Consul General of Israel in Los Angeles.
Iconic Israeli actor, Mike Burstyn, says that the Israeli TV and film productions are as good as any international productions- and for a fraction of the Hollywood budget. Productions like these, he says, have made greater international recognition of Israel's predicament in the past 5-years than in the previous 50-years.