---
I am now the owner of My Video History, a video biography and memoir service for South Australians.
Come join me there.
It is with much sadness that I have to retire this blog, due to my ongoing health issues.
Thank you for your time and patience and your audience over the last nine years.
Lee
Chatwing has added some new functionality, including being mobile-friendly. Aaron from Chatwing tells us more.
—–
With the abundant numbers of widgets being made today, site owners have to be careful in choosing which one use and find out whether they'll be efficient to the site or not since putting too many on your site will increase its tendency to produce lag. There many widgets out there and each one can help the site in its own way. However, if customer satisfaction is what you're after, then you might just want to choose a chat widget over the others. Having a chatting tool embedded on your site will greatly increase its capability to support your viewers since you are giving them the opportunity to voice out their concerns directly to you.
There are many chat widgets out there too, and as mentioned before, you have to pick only the best for your site. A great chatting tool will not only create a better atmosphere on your site, it will also provide your viewers a place where they can gather credible information quickly. Chatwing is a tool that can achieve that and more. Here's a simple set of procedures in making one and embedding it on your site.
What You'll Need
To make this efficient chatroom, you'll need three things.
A valid E-mail
A Password
Your creative mind – yes, you'll need this
Now that you have an idea as to what you need here, it's time to start the process!
Step 1: Register
You'll need to use your email and password here in order to make a Chatwing account. This is necessary as it's the only way you can make a chatroom. Just follow the steps below.
Find Chatwing's homepage – it's on http://chatwing.com
Now find the TRY NOW button and press it.
A registration form will show up – there are two blank spaces and a box below.
Now put your email address and your password on their intended places and check the box.
Click on the Register button at the bottom of the form to finally create your account!
How was it? Easy right? Normally, one can finish the entire process in less than a minute so it's a pretty easy process to complete. And no, you won't need to reconfirm your account or your email – you can immediately start creating your chatroom afterwards! Now let's head on for Step 2.
Step 2: Creating the Chatroom
This is yet another very easy step for you. You're now in the Dashboard page. To describe this place in a sentence – it's where you create your chatrooms and store them. To create a new chatroom, look for the Create chatbox button and press it.
Step 3: Customizing Your Chatroom
Now this is where you'll need your creative mind. Chatwing's customization options are vast and have the capability to change your chatroom to whatever suit your preferences. Changing the settings requires no real effort – just simple click and dragging motion of the mouse.
As you modify your chatroom however, you have to constantly save it by pressing the Save button – they're placed on some of the tabs as well as on the top of the page. As for your chatroom, you can keep track of its changes by looking at the preview window on the right side of the page.
When you're done customizing, make sure you press the Save button for the last time. Now press the Use Chatbox button at upper part of the page to finally start embedding!
Step 4: Embedding the Chatroom
Now to finally start the embedding process, you'll need to choose one of the three tabs in the Embedding Page. The best choice for you would be the one in the middle, the Embedded Options tab, so pick it. Inside it you'll find two scrollbars and two groups of HTML codes.
The scrollbars are used to change the size of your chatroom. See that preview window showing your chatroom? That is its actual size and you can change it using the aforementioned controls.
If you're satisfied with how big your chatroom is, then you can finally start embedding it. Look for the Javascript codes below. All you need to do now is to copy these codes and paste them into your site, right where you want the chatroom to show up, and you're done! Save your progress and refresh your site – the chatroom should be there and you can start chatting.
Note: The iFrame codes found at the bottom of the Embedded Options tab can be used as substitute if Javascript won't work on your site. So if your chatroom won't show up and you think that you followed the instructions clearly, then just replace the previous codes with this one.
Using the Chatroom
Chatwing has a lot of features that will surely come in handy when you're chatting with your viewers. They can login easily because of Chatwing's lenient login methods that allows the use of social media accounts to join in – for now they can use their Facebook, Twitter, Google, Yahoo, Tumblr, Instagram and even Vk accounts to do so. You can easily manage the chatroom and ban anyone out of it with a simple mouse click.
Chatwing has a lot more to give you, and without a doubt, it will surely make your time chatting with them totally worth it. So give your viewers the best chatting experience they deserve through this nifty chat software.
---
Guest post by John Terra.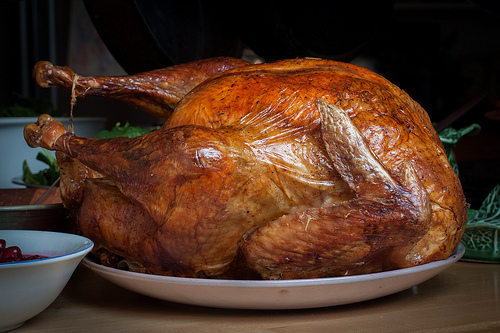 Repurposed content: the leftover turkey of effective SEO
Anyone who's even remotely an expert in Search Engine Optimization says the same thing: your content needs to be great! But creating quality content is time-consuming and is a drain on resources; necessary evils, sure, but still with a measure of pain. It's a shame that all of that effort goes into one media, specifically your web content, and then that's it.
That is unless, of course, you consider repurposing it. By adapting and using that content in different forms, you can leverage your investment and get more mileage out of that costly resource. Consider that content to be like a Thanksgiving turkey, in that after it's served its purpose as the main event, it lives on in different forms and continues to nourish and satisfy days after the holiday!
Here are some cool ways to leverage that content.
Tweet, Tweet!
Have you considered repurposing your post into tweets? If you think about it, just one tweet per paragraph and you're sure to get half-a-dozen tweets out of a single article. It's all a matter of distilling each paragraph into a 140 character recap. Take for example this piece, written by a brilliant author of the Internet age. Here's a few tweets you could distill from it, complete with hashtags:
"Try lying about your products now and see what happens. #bustedonline"
"Something written in the heat of anger will remain a part of the Internet forever.#jumpingthegun"
"Arguing with trolls online is a historical blunder like an Asian land war #inconceivabletrolls"
"Walk away from a flame war, let your reputation speak for you #notworththetrouble"
The Attack Of The Pod(cast) People!
Try turning your post into a podcast, or for that matter, take a podcast and transcribe it into a post! Here's a site that uses this technique.
Let's Make A Video!
If you're feeling a little ambitious and you have access to video cameras and editing skills, try turning that blog post into a video. For example, pastors often turn the written word into visuals, as seen in Ed Young Jr Ministries.
Stop The Presses!
This is reversing the process; taking a non-article piece and changing it into a smooth flowing online blog post or article. We're talking here about taking a particularly informative, relevant, and well-written press release, gutting out the press-related details, and using the main body as a blog entry. Perhaps it will need to be cleaned up a little to fit the blog's narrative tone and feel, but it sure beats creating a post from scratch.
Unleash the PDFizer!
Take those particularly good pages of web content, create PDFs out of them, and link to them so that visitors can access and download them for their own enjoyment. Granted, not everyone has access to PDFs (or likes them, for that matter), but it's still a viable way to get some more mileage out of those words.
You Got (E)Mail!
Finally, if your business routinely sends out emails to customers, then why not repurpose some of those better blog entries into a mass mailing? After all, it's a safe bet that not everyone on your email list managed to see the posts themselves. If they won't come to the blog, let the blog come to them!
These are just some ways to recycle those valuable words and keep them working for you a little longer.
Author byline: John Terra has been a freelance writer since 1985. He hopes this particular article will someday be repurposed into a puppet show opera featuring singing sock puppets.
---
Coca-Cola's announcement late last year that the traditional corporate website is dead created ripples when they said it and those ripples can still be felt today.
Just yesterday I was with a business that is looking to refresh its website and I mentioned Coke's viewpoint – backed up by data showing traffic increases in the hundreds and thousands of per cent.
"a 106% increase in page views driven by a jaw-dropping 1,247% increase in Unbottled home page visits"
Now, this business doesn't have the resources or capital of Coke, so it is unfair to expect them to suddenly turn their website into a 24/7 magazine as Coke's website now is, but it IS fair to expect them to embrace social sensibilities and create content that is user-friendly and user-focused (such as 'how to' articles rather than the traditional self-promoting marketing fluff most websites still produce). And it is well known that what happens in the corporate world sooner or later floats down to the medium and small sized business, doesn't it?
If you would like a focused look at your website and an assessment of your website's strengths and weaknesses regarding social media, and perhaps even a look at your total digital strategy, why not give me a call?
Call me on 0410 642 052.
---