Hello to all our readers.

As you have noticed lately, Music@PL.PT has not leaked any word on the past few months.... The situation shall continue this way until we release the new Music@PL.PT service.

My day to day life, the lack of sponsorship and other issues has let me down slightly when thinking about promoting Portuguese and Polish music. Early this year the thought of completely closing Music@PL.PT has pumped up to my mind more than once. Luckily, after talking to both readers and artists, I've decided to stick to this site.

Currently, with the support of Mr. Vitorino Araujo, we're working on a new Music@PL.PT, something that will make Portuguese and Polish music proud of. We hope to launch this service still this year, hopefully, before November 2008.

In order to bring you a better service, we are looking for people eager to participate on this project and help us taking these sounds everywhere in the world.
In case you're keen on Portuguese and/or Polish music or cinema, in case you're always there, when a Polish or Portuguese band play live, and in case you'd like to share it with more people..... contact us... we're looking for more people to support this project.

Album reviews, concert reviews, new bands....... you name it!!! if made in Poland or Portugal, Music@PL.PT is the place for it.

for those interested on this project, please contact me @:

musicplpt[at]gmail[dot]com

I'll share with you more info on this project.

Let Portuguese and Polish music fly far far away.....
They have both been around for some time, on solo and with other projects. As a duo, it all started back in 2002. After the release of their debut album,
Nieprzyzwoite Piosenki
, in 2003, and later, in 2005,
Inside Story
, the couple
Anita Lipnicka and John Porter
released early this year their third album,
Goodbye
, which, according to the band, marks the end of this project.
This eleven track record sees Chris Eckman taking care of production, as previously on
Inside Story
. The result is a journey throughout the sounds of Americana and country-folk, with beautiful and calm pop painted surroundings.
Goodbye
welcomes us with fancy arrangements, catchy choirs
and interpretations. The arrangements are fed by dreamy violin and cello sounds, banjo chords and a tantalising blow section. Anita and John then do the rest, singing quite sure of themselves, with their captivating voices, digging deep in your soul, finding that safe and warm place inside everyone's heart. Autumn-sad tunes are followed by happier spring-like melodies, melancholic backgrounds and nicely built textures, decorated with the sounds of several instruments (harmonicas, banjos, guitar, pianos, bass, sax, percussion,.....).
The album is some steps bellow its predecessor but still, it is really worth buying and listening for a good couple of times. Tracks like
Lonesome Traveller
,
Good to See You
,
Secret Wish
,
You're Not The Only One
and
Runner Run
will for sure keep you close to your stereo, sitting on the floor, holding a glass of red wine and dreaming.......
Get their album right
here
.
Old Time Radio, by Anita and John.
Ladies and gentlemen.... Welcome to
Debiut
!!!! Come closer; don't be afraid!!! And join us on this 10 track merry-go-round soundtrack .
Known to be a fan of punk and good pop music, living in Denmark since his early years, 28 years old Polish born Czeslaw Mozil released this year
Czeslaw Spiewa
's debut album, simply entitled
Debiut
(
Polish for debut
).
This long play smells to Balkan breezes (
Ucieczka z Wesolego Miasteczka
), to theatrical and cinematic aromas (
closing your eyes you can find yourself easily in Amelie's world, just this time, somewhere in Krakow
). It comes wrapped in colourful circus melodies, sweet candy pop textures (
Maszyna do Swierkania
or
Efekt Uboczny Trzezwosci
) and French cabaret-like backgrounds. Then, there is still space for melodic lullabies, punk and rock music inspired firecrackers (
Tylem do Przodka, Mieszko i Dobrawa jako ...., Kradziez Cukierka
)
and the phantom-like choirs (
Pozycie Malzenskie
).
Debiut
is an album totally sung in Polish with lyrics from Michal Zablocki and the internet collective poetry service
Multipoezja
. Pure joy, melancholy and melody perfumed with several instruments (accordion, piano, double-bass, trombone, guitar,....) that melt together wonderfully. The result could not have been more beautiful and surprising, certainly one of 2008's debuts of the year, together with
Iowa Super Soccer
's
Lullabies
....
Ladies and gentlemen, step in and join us on this show.
Welcome to this candy called
Debiut
!!! Open it and discover it!!!
Now, it's time for
Maszyna do Swierkania.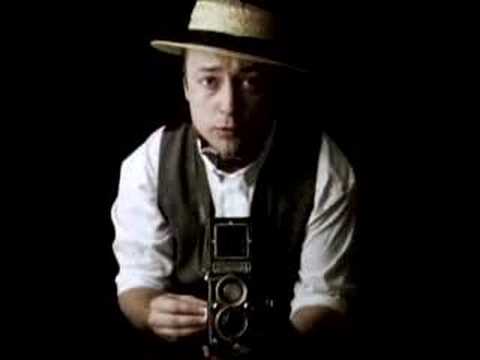 Latin Playboys
are two lonesome men that wander around the narrow and dark streets of Lisbon carrying with each other, alongside their guitar and double-bass, nostalgia, saudade, melancholy, a bunch of unique sounds and a whole lot more.
After releasing
Vol.1
and
Vol.2
, and last years vinyl album
Guitars from Nowhere
, 2008 sees these 2 gentlemen, To' Trips and Pedro V. Goncalves, return with yet another fantastic collection of tracks, now with more elaborate and careful arrangements.
Dead Combo
have been called several things: from fado to western spaghetti, from cinematic tunes to blues. On this
Latin Playboys
, they continue walking the roads of the big screen, inspired by the sounds of the world around us, this time taking a short-cut and stepping into the moods of South America (Mexico's mariachi, Argentina's tango) or those of Cuba.
With a guest list that many would dream of (Howe Gelb on
Manobras de Maio 06
, Carlos Bica on
Lisbon Berlin Flight 1001
and Kid Congo Powers on
Cuba 1970
, among others), this Lisbon-based duo present us with one of their first sung songs (
Desert Diamonds / Enraptured with Lust
), a phantom-like tale that drags itself throughout five long sandy minutes. The rest is all about
bad cop / good cop
lullabies, oriental-inspired delicacies, served with angelic choirs (just listen to the superb
Like a Drug
), cool guitar dancing and cello-driven moments (
Putos a Roubar Macas
), scents of a dreamy Cuba (
Cuba 1970
) or simply a couple of instruments running for simple pleasure, dressed out of any taboos, running and playing,...... but always keep on playing (
Fuga em Correria
).
No one ever thought that 2 men alone with their old companions, the previously mentioned guitar and double-bass, would take this idea so far and with such high standards. Dead Combo did it and it seems that they will continue doing it, in great style, as they got us all used to. at least we hope so.
The album can be bought
right here
. It comes together with a DVD containing a live performance on Lisbon's Maxime and several videos. In case you'd like to discover a bit more on this band, just visit them at their
MySpace
and get discover how these
Latin Playboys
sound like.
And now....
Um Puto a Roubar Maças
....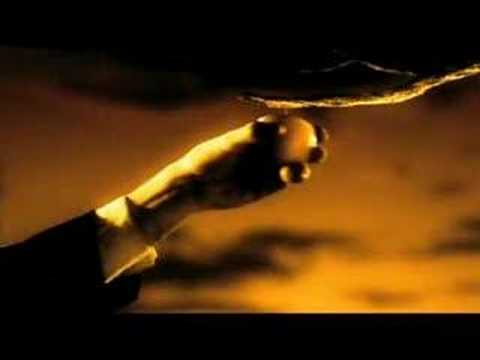 If Lucy Fell
go back to the year 2004. According to the band it all started when "
.....due to their ballet teachers' lack of professionalism, Helio,.., Makoto, Pedro and Rui ... decide to hang up their ballet shoes and buy musical instruments.....
"
Today, the choice reveals itself as the most appropriate. 5 young lads rampaging from sunny Lisbon!!! or if you prefer..... no mercy and no damn sweet talks! Just pure beautiful noise rock led by Helio Morais (out of Linda Martini), on drums; Makoto Yagyu (out of Riding Panico), on vocals; Pedro "Gaza" Cobrado, on bass; Rui Carvalho, on guitar; and most recently Joao "Shela" Pereira (out of Riding Panico), on keyboards.
After releasing their first demo back in 2005, this quintet soon had their debut on the way.
You Make Me Nervous
took If Lucy Fell to several venues across Europe and their music was presented to a much wider audience.
This year, we welcome
Zebra Dance
; a 10 track record where noise, hardc
ore, punk, indie and rock all flow on the same pot. For some, an album not that easy to listen to; for others one of the best releases this year.
Explosive, brutal, right on your face!!!!! Makoto Yagyu sings and screams, with an energy that will contaminate many, and for sure leave no one indifferent!!! Helio and the other three, plus special guests Joaquim Albergaria (from The Vicious Five), on
La Decadence
, and To Trips and Pedro Goncalves (Dead Combo), on
She Lives/She Dies
, do the rest.
Is it a thunderstorm? A devastating whirlwind? or is it the end? No, ... but it isn't Superman as well..... It's
Zebra Dance
,
If Lucy Fell
latest creation, an authentic burst of energy and sound!!!!
If Lucy Fell? .....What if she really fell
?
She'd quickly get back on her feet and continue dancing to
Zebra Dance
.
More Recent Articles