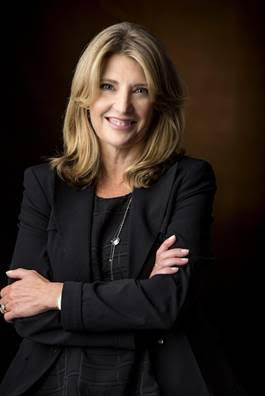 Ambitious. Confident. Passionate. Fierce. Fearless. Brilliant. Trailblazing. Inspiring. These are just a few words to describe female entrepreneurs and businesswomen. So, consider this a shout-out to women in the workforce – especially during National Business Women's Week®. If anyone knows what it's like to overcome barriers as a woman in business, it's Bigelow Tea founder Ruth Campbell Bigelow and her granddaughter, Cindi Bigelow.
Let's start at the beginning. In 1945, inspired by an Early Colonial recipe, Ruth disappeared into her New York brownstone kitchen to create a better cup of tea. After weeks of trial and error, blending black tea with orange rind and sweet spices, she emerged with the first cup of specialty tea, which would become known as "Constant Comment®". And Bigelow Tea was born. The company continues to be 100% owned and managed by the Bigelow family, and is one of the nation's leading producers of specialty teas, which includes more than 140 varieties of flavored, traditional, green, herbal, decaffeinated, and iced teas.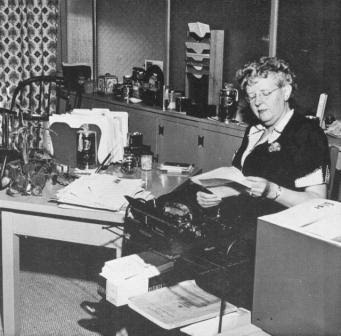 Times have changed, but the role of the woman in business still deserves to be celebrated. Today, Ruth's granddaughter, Cindi (pictured at the top), is president and CEO of the company. Each day, Cindi brings the spirit of her grandmother into every decision she makes for the company. In a country where only 5 percent of companies have female CEOs, Bigelow Tea has thrived—against all odds—to be not only the #1 specialty tea company in the USA, but a part of the conversation about women entrepreneurs.
Not only is it National Business Women's Week, it's Boss's Day on Oct. 16! Which, incidentally, was created by Patricia Bays Haroski in 1958. She was working as a secretary for State Farm Insurance Company in Deerfield, Illinois, at the time and chose to register it on the 16th, which was her father's birthday. And whether your boss is a man or woman, it's a manager's job to ensure that everyone thrives in the workplace. So really, these events go hand-in-hand.
Speaking of hands, it's a perfect time to raise the cup of tea in your hand. (Don't have one? Brew a cup; there's no time like the present!) Raise a cup to the women in business and the bosses in your workplace. They carry a lot of responsibility and keep your workday running – which is no small feat! Better yet, invite them to sit down with a cup of tea, get their perspective, and #TeaProudly over your business successes!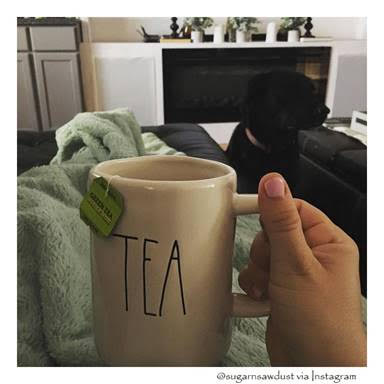 Tea lovers are a passionate and devoted bunch, and Bigelow Tea is happy to indulge our thirst for knowledge when it comes to facts about tea. ("thirst" for knowledge, get it? Get it? You drink tea to quench your thirst, sooo…….).
Check out these four fun facts about tea and do share more of your own amazing knowledge so we can add it the list!!
As one of the most popular beverages in the world (second only to water), there's no denying that tea is a beloved beverage for millions (maybe even billions!) of people. Our ever-expanding community of devoted tea lovers thinks so, and they tag #teaproudly to show their passion and enthusiasm for versatile, tasty and comforting tea. Woo-hoo!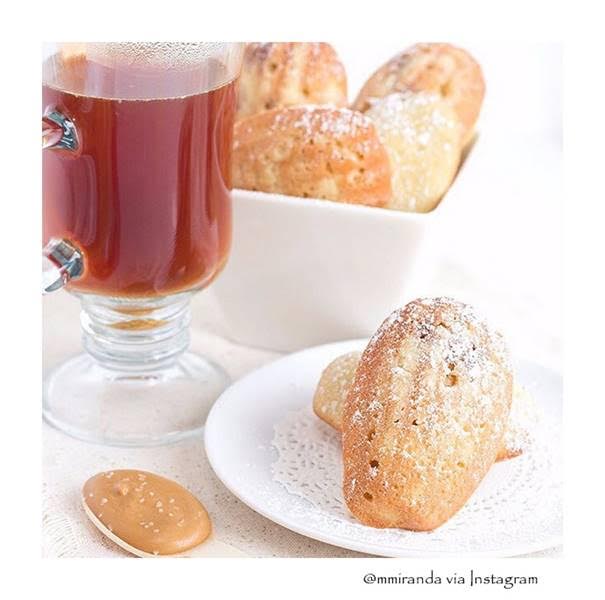 Did you know the vast range of fragrant, flavorful tea ingredients found in the Bigelow family of teas makes for not only a great drink, but a natural, aromatic and rich addition to sweet and savory recipes? While Asian countries have been using tea in recipes for centuries, the Western world is finally catching on. Tea-infused recipes are all the rage in the culinary world and now even home cooks are trying their hand at incorporating tea flavor sensations into their own recipes.
We recently shared two excellent examples by #TeaProudly community members, Jennifer, the blogger behind 'Engineer Mommy' and Natalie of the minimalist cooking blog, 'Just a Little Bite.'
Natalie developed a recipe for London Fog cupcakes, an ode to her London Fog Latte obsession. The tea tie-in?  Bigelow Earl Gray Tea, mixed into the frosting to add a heady bergamot and black tea note which evokes the latte experience.
Lemon, ginger and a healthy dose of wellness were the inspiration for Jennifer's perky and potent Lemon Ginger Bars.  The Bigelow Lemon Ginger Herbal Tea fan created the recipe to pair with mugs of the tea itself to battle a cold. The bars feature a lemon-ginger combo traditionally known to sooth all that ails you, including the need for a tasty treat!
Ok, #TeaProudly tribe, the challenge is on!  How can you take your favorite Bigelow Tea flavors and transform them into awesome recipes?  With Bigelow's traditional and modern new flavor families like fruity (peach, orange), sweet (caramel, chocolate) and savory (pumpkin, cinnamon), Bigelow offers plenty of inspiration for your next culinary creation.
Check out Natalie and Jennifer's recipes below and we invite you to join the fun by sharing your favorite tea enhanced recipes. Be sure to tag #TeaProudly, we can't wait to try them!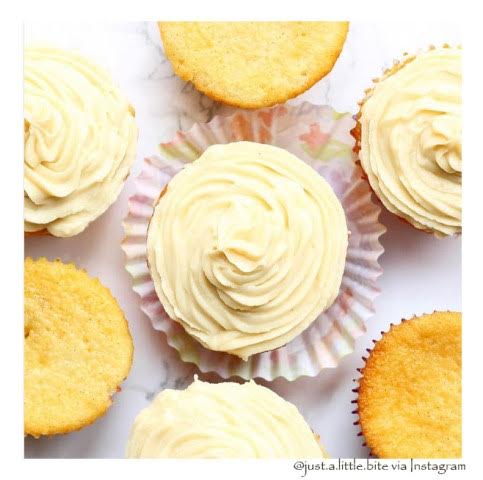 Ingredients
1/2 cup milk
3 egg whites
1 tsp vanilla
1 vanilla bean
1 cup flour
1/4 cup & 2 tbsp sugar
2 tsp baking soda
1/2 tsp salt
4 tbsp butter
2 tbsp vegetable oil
3 cup powdered sugar
1 cup butter
1 earl grey tea bag
1 tsp vanilla extract
2 tbsp earl grey tea
Instructions
Preheat oven to 350 degrees.
In a small bowl, combine the milk, egg whites, vanilla, and the scraped insides of the vanilla bean.
In a larger bowl, mix together the flour, sugar, baking soda and salt.
On low speed, add the butter and oil and mix until you have a crumb texture. On medium speed, add the milk mixture and mix for two minutes until light and fluffy. Scoop the mixture in to a muffin tin and fill each cup 3/4 of the way.
Bake for 12-15 minutes until a toothpick comes out clean.
While the cupcakes are baking, melt the butter in a small sauce pan. Add the Earl Grey tea bag and steep over low heat for five minutes.
Put the butter in the fridge for 20 minutes. When the butter has solidified, take it back out and mix it together on medium speed with the powdered sugar, and vanilla. Add the Earl Grey tea a little bit at a time until you have the consistency you like.
When the cupcakes are cool, frost them!
May we suggest Lemon Lift® to pair with this recipe?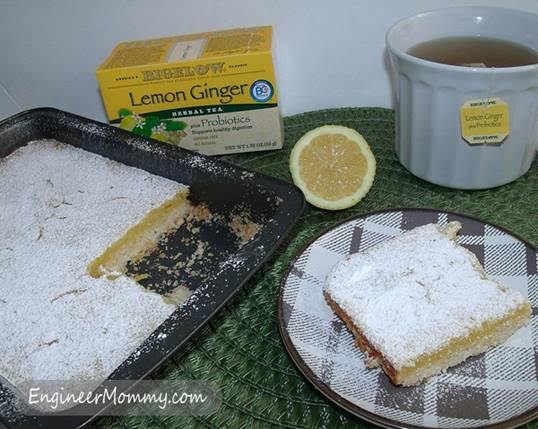 Ingredients
For the crust
1 cups Flour
1/4 cup Sugar
1/2 cup Butter
For the filling
3/4 cup Sugar
1/3 cup Flour
3 Eggs
3 tbsp. Steeped Tea: Bigelow Tea Lemon Ginger
1/4 tsp. Ginger Powder
Zest And Juice Of 2 Lemons
Powdered Sugar, For Topping
Instructions
For the crust

Preheat the oven to 350 degrees F. Grease a pan with butter. Combine the flour and sugar. Add the butter and stir until it resembles small crumbs.. Bake for 20 minutes. Let cool.
For the filling
Combine the sugar, ginger powder and flour in a mixing bowl. Add the eggs and use a whisk to combine.
Add the lemon zest & lemon juice and combine. Steep 1 Bigelow Tea Lemon Ginger teabag in a 1/2 cup boiling water. Let cool. Add 3 tbsp of the steeped tea to the lemon filling mixture. Pour over crust. Bake 20 minutes. Let cool and top with some powdered sugar. Cut into squares.
For step by step instructions visit EngineerMommy.com
May we suggest Lemon Ginger Herbal Tea to pair with this recipe?
With crisp in the air coming soon and the hint of turning leaves signals the return of two of fall's most anticipated traditions… pumpkin mania and time to enjoy Bigelow Pumpkin Spice Tea!
A total standout in this season of everything pumpkin, Bigelow Pumpkin Spice Tea combines tasty flakes of real pumpkin, warm, delicate spices and hearty black tea to create a flavorful hint of holidays to come.  Often trending as a #TeaProudly fan flavor favorite, Bigelow Pumpkin Spice Tea's taste and smell is literally cozy pumpkin pie – minus the calories and resulting guilt! So delicious any time of day, as an all-natural ( did we mention the pumpkin flakes, cinnamon and nutmeg?) pick-me-up that's good for you too.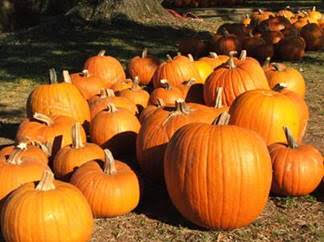 But all this pumpkin talk begs the question, why the national obsession with this much beloved titian-tinged gourd that is actually a fruit?  While there is no one answer to why people crave pumpkin spice flavor so much, theories abound including that it is a welcome signal to the start of a new season, it recalls the tastes and smells of holiday memories and even that the combo of  pumpkin, spice and sugar may be downright addictive.  Whatever the reason the reason for a passion for pumpkin, the craze continues strong.  According to Nielson Data, pumpkin spice flavoring is a $361 million dollar market and between 2011 and 2015, sales of pumpkin spiced food grew 79% in the US… 79%!  The  Bigelow Tea family got the pumpkin vibe right in tea form, that's for sure!
Luckily, there is plenty of pumpkin to be enjoyed throughout this pumpkin season, or any other time of year, with Bigelow Pumpkin Spice Tea. Enjoy hot, cold or even added to favorite pumpkin recipes. Tell us about your pumpkin dreams and tag #TeaProudly!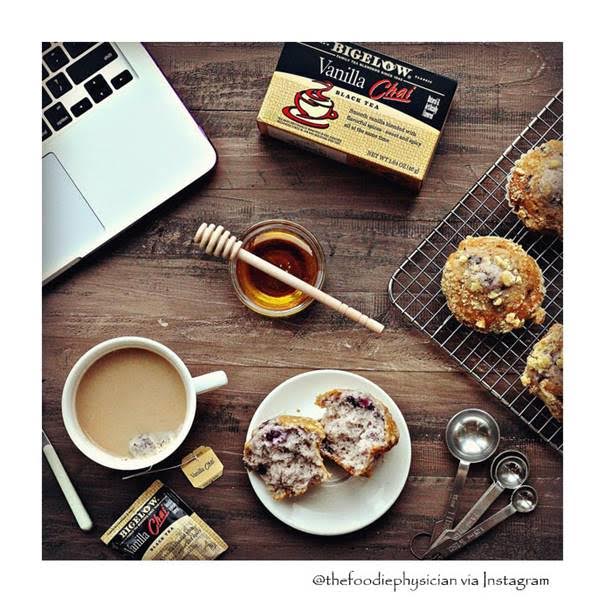 If you like your tea a little on the wild side, then Bigelow Tea's Vanilla Chai is calling your name! Bigelow Tea has several chai flavors, and each begins and ends with a special blend of mountain grown hand-picked black tea featuring exotic chai spices. But what does that even mean? Well, read on and find out a little more about this tea called Chai…
Oh, my, chai.
The easiest definition of Chai is spiced milk tea. Chai originated in the East and dates back to thousands of years ago as a concoction sipped by Eastern royalty, though it did not actually contain tea leaves at the time. The drink grew in popularity when the British set up tea plantations in India in the 1800's, leading to widespread variations across the country and eventually the rest of the world.
Spicy historical healer. 
Chai was often used as a healthful tonic for common ailments such as colds or indigestion.
How do you pronounce Chai?
Chai is sometimes pronounced with a "k" – like, "ki." But, the correct pronunciation uses the "ch" sound.
Chai is tea. And tea.
Chai – or cha – is also the word for tea in many languages. In fact, the chai tea made with milk and spice that is so popular in India is properly known as masala chai.
All in the family.
There is no fixed recipe or preparation method for masala chai and many families have their own versions of the tea. However, it typically includes a blend of rich black tea, ginger, cardamom, cloves, peppercorn, nutmeg and cinnamon. And all masala chai has four basic components: milk, sugar, cardamom and ginger.
Hopefully we've spiced up your day with these chai tea tidbits. From its history to its recipe, there's so much to learn and so many flavors to enjoy. So brew up your favorite and see if you can pick out all the different ingredients that make Bigelow chai flavors so delicious. Or just sip and savor, that works, too!
More Recent Articles