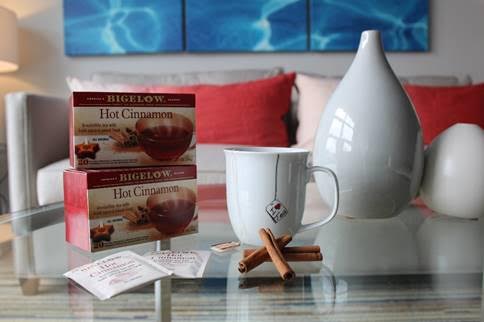 Attention, attention: calling all hot tea lovers: turn the spice up a notch with a cup of Bigelow Hot Cinnamon tea. We took a rich, bold black tea and blended it with spicy cinnamon to create the perfect brew to warm you up all the way down to your toes. And no one is exaggerating when they say it's got a bit of a kick – after all, it is the spice of intrigue!
Despite its widespread use throughout the ancient world, cinnamon didn't arrive to Europe until after the Middle Ages. Actually, it was known to be the Arab merchants' best-kept secret until the early 16th century. To keep their monopoly on the cinnamon trade and justify its high price, traders would tell tales to their buyers about where and how they obtained the luxurious spice. One documented story claimed that enormous birds carried the cinnamon sticks to their nests high atop mountains that were insurmountable by any human and could only be gotten when the nests broke. Another tall tale claimed that cinnamon was found in deep canyons guarded by snakes.
In the New World, Christopher Columbus searched for it (and didn't find it – only tree bark) and Gonzalo Pizarro, a Spanish explorer, sought cinnamon in the Americas, traversing the Amazon hoping to find the "pais de la canela," or "cinnamon country."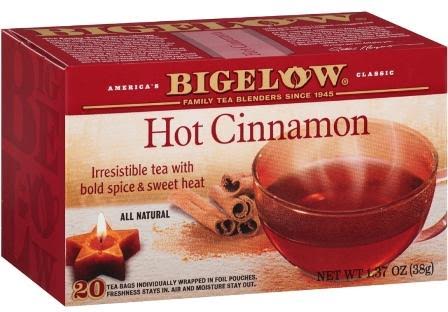 These days, cinnamon is making some history of its own as the leading ingredient in this amazing tea. With its natural spice and a mix of sweetness, it's the perfect way to take the chill out of a cool night or to add some zip to your day.
Whatever its history, we're stoked that cinnamon is a part of our present so #TeaProudly people and enjoy a mug today!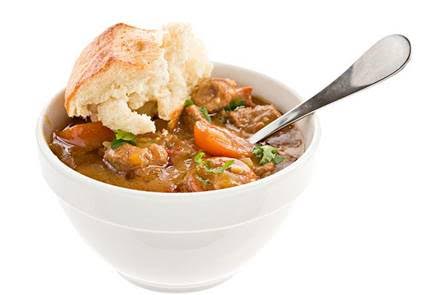 Oh winter – chilly, windy, generally unpleasant… there seems to be no end in sight! And we know a thing or two about winter woes here in our New England town of Fairfield, Connecticut, but we also know some of the best ways to combat the cold whether it's a hot mug of tea to warm your body, mind and soul or an amazing recipe made with Bigelow Tea Check out some of these fave recipes and try one tonight….take a pic, tag it #TeaProudly so we can share in the fun!
Fennels and leeks don't get their deserved due in the veggie world, but they are often paired in culinary creations as the result of their complementary flavors, and both add beneficial fiber, vitamins and antioxidant polyphenols to our diet.  The bold, fruity, spicy taste of "Constant Comment" tea adds a kick to this flavorful recipe.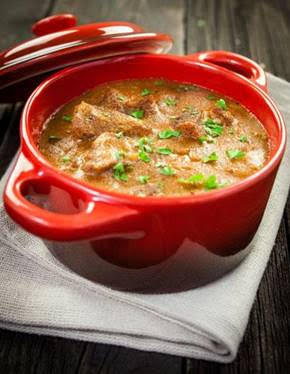 Ingredients
1 cup (250mL) chicken stock
1 cup (250mL) water
¾ cup (180mL) boiling water
¾ cup (180mL) apple juice
1 tablespoon (15mL) butter
1 small fennel bulb
3 leeks, cleaned, trimmed and thinly sliced
1 pound (500g) pork tenderloin, cut into medallions
¼ cup (60mL) flour
1 tablespoon (15mL) olive oil
1 – 10 ounces (280g) package of frozen peas
12 mini potatoes, unpeeled and cut into chunks
2 tablespoons (30mL) cornstarch
½ cup (125mL) mint leaves, chopped
Instructions
Preheat oven to 350ºF (180ºC). Make "Constant Comment" tea with ¾ cup (180mL) boiling water, discard the tea bags, squeezing to extract as much liquid as possible. Add chicken stock and set aside. Melt butter in large skillet and add fennel and leeks and saute gently for 4-5 minutes or until soft, don't brown. Transfer to a bowl and set aside. Add pork to large plastic bag; add flour, season with salt and pepper, and toss until pork is well coated. Add olive oil to large skillet and brown the pork in batches over medium heat. Remove pork and add apple juice, increase heat and stir up the brown bits from the bottom. Add the tea mixture and boil, add pork, fennel, leeks and potatoes. Cover and place in oven. Cook for 45 minutes. Remove from the oven and add peas, mix cornstarch with a little cold water to make a paste and add slowly to hot liquid. Return to oven and continue cooking until sauce thickens. Season with salt and pepper if needed and garnish with chopped
Protein rich beans and chicken, veggies and a unique lemon / pepper flavor combo make for a spicy, rich, warm-you-to-the-toes dish.  Bigelow's I Love Lemon tea adds a wonderful zing for sure.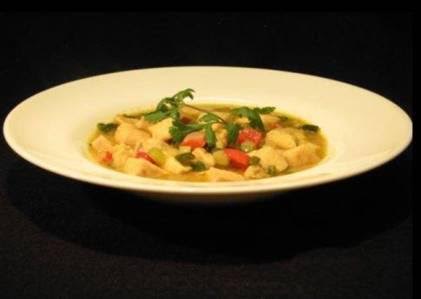 Ingredients
8 tea bags of I Love Lemon Herbal Tea
1 teaspoon kosher salt
1/2 teaspoon black pepper, whole, cracked
1 cup all-purpose flour
4 pounds chicken breast, 1″ cubed
4 ounces Extra Virgin olive oil
1 tablespoon garlic, minced
8 ounces onion, diced
4 ounces celery, diced
7 ounces Poblano Pepper, diced
5 ounces red bell pepper, diced
2 cups corn, fresh or frozen
1/4 teaspoon cumin
1/2 teaspoon cayenne
1 teaspoon chili powder
1 quart chicken stock
16 ounces beans, fresh cooked or canned
1/4 cup cilantro, chopped
Instructions
Heat saute pan and add oil.Toss chicken in flour until coated and shake off excess.  Sear chicken on all sides and remove from pan reserving oil in pan. Sweat garlic, onion and celery.  Add peppers and sweat.  Add corn and spices. Cover with chicken stock and add tea bags.  Bring to a simmer and add beans. Let simmer for one hour and adjust seasoning as necessary. Remove tea bags, stir in fresh cilantro and serve.
(Pictured Above)
Rock your dinner tonight with this exotic flavor celebration. Cinnamon, in the form of Bigelow Cinnamon Stick tea, is the star of this dish.  Satisfying lentils and chicken and germ fighting garlic and onions make for a powerhouse meal.
Ingredients
4 cups hot water
½ lb. dried brown lentils, rinsed well
2 tablespoons olive oil
1 medium onion, chopped
2 cloves garlic, chopped
3 lbs chicken, cut into bite-sized pieces
1 – 14.5 oz. can diced tomatoes in sauce
1 teaspoon salt
Freshly ground black pepper
½ cup dry roasted almonds, roughly chopped
3 tablespoon Italian flat leaf parsley, chopped
Instructions
Combine four cups hot water and four Cinnamon Stick® tea bags and allow to steep for approximately 5-7 minutes. Add tea and lentils to a large stew pot. Bring to a boil, cover and simmer for approximately 20 minutes, or until lentils are tender. Remove to a large bowl and set aside. In the same pot, add olive oil and saute onions and garlic until softened. Add cut-up chicken and cook until cooked through and no longer pink inside (about 10 minutes). Add diced tomatoes and cooked lentils to the pan and heat through. Season with salt and pepper. Add chopped almonds and parsley and serve.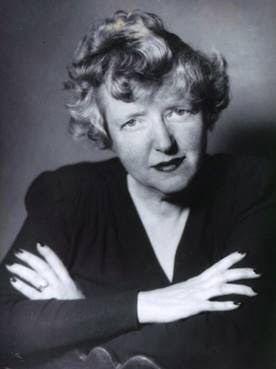 Guess what today is?? It's the birthday of founder Ruth Campbell Bigelow who started family-owned Bigelow Tea. The #TeaProudly community are celebrating big by honoring her amazing entrepreneurial spirit that built this third generation family owned business into a legacy and the largest specialty tea company in the United States!  Check out these three amazing facts that give some insight into how Ruth did it all.
1. Ruth was an interior designer by trade, but in 1945, she put her creative energies toward formulating "Constant Comment" in the kitchen of her New York City brownstone. After weeks of trial and error, blending black tea with orange rind and sweet spices, she emerged with the first cup of specialty tea in the country, and Bigelow Tea was born!
2. Ruth's special tea even got mentions in the New York Times and Gourmet magazine! (Talk about #TeaProudly!)  Food writer Jane Holt wrote about the newly introduced tea on May 21, 1945, calling it "unusual," "delicious," "concentrated," and "economical."
In the July 1945 issue of Gourmet, prominent food writer Clementine Paddleford told the story of how "Constant Comment" got its name:
"One of Mrs. Bigelow's friends was giving an afternoon party, and it was suggested she try the new blend. Not a word was said to the guests regarding its novelty, yet everyone spoke of the tea's aroma, its flavor—there was "constant comment." A good name, why not? Labels were made and the tea was hurried to the stores, where it is selling at around 75 cents for the two-and-one-quarter ounce jar."
3. According to NPR, songwriter Leonard Cohen even included Ruth's marvelous tea in his song "Suzanne" with these lyrics: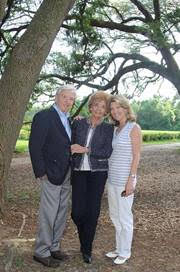 "and she feeds you tea and oranges that come all the way from China" 
When asked about this line, he said: "She fed me a tea called Constant Comment, which has small pieces of orange rind in it, which gave birth to the image."  (Pretty cool, huh?!)
It's All About Family, Giving Back, and of course, Tea!
There's no denying that "Constant Comment" was and is a big deal; and family-owned Bigelow Tea has expanded tremendously since then with over 150 flavors! Ruth's son David and his wife Eunice, as co-Chairs, have lead the company with integrity, passion, thoughtfulness and a spirit of determination. They are still the only ones who know the secret recipe for Ruth's aromatic tea blend. (Mmmmm!)  And although she passed away in 1966, Ruth Campbell Bigelow's tenacity and generosity shines on today in her granddaughter, president and CEO Cindi Bigelow. Cindi is not only passionate about tea and has driven the company to great success, but she is deeply committed to promoting sustainability, community and supporting our troops around the globe. She's proud to be a part of a family-run, inclusive company that believes in kindness!
So, tea lovers, brew yourself a mug of delicious "Constant Comment," kick back and ponder the life of this tenacious, generous and pioneering woman who created the first American specialty tea. If that's not a reason to drink a mug to #TeaProudly, what is?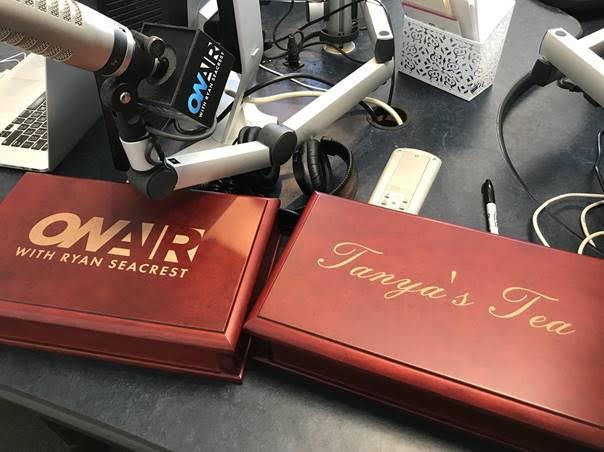 What's the best way to start your day? Well, if you're up and at 'em before 5:00 a.m. like Tanya Rad, it's with a huge glass of water in one hand and a mug of Bigelow Tea green tea in the other. As the co-host on Ryan Seacrest's morning show, "On Air With Ryan" on 102.7 KIIS FM Los Angeles' Hit Music radio station, Tanya's alarm goes off bright and early so that she can bring the people of Los Angeles and those tuned in worldwide some solid tunes (and humor!).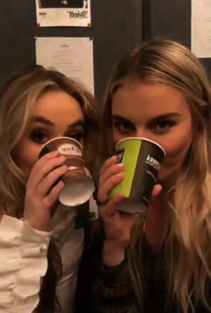 But, if you spend a bit of time with Tanya, you'll know that the water and tea go beyond staying hydrated. Tanya is truly committed to leading a healthy lifestyle, and those early morning beverages are a great way to keep accountable throughout the day. Here are a few other tips for living your best – and healthiest – life!
Make your bed. As the first task of the day, it's a good feeling to get it done.
As mentioned, start your morning off with a nice, tall glass of ice water – maybe add some lemon!
While you're sipping, start the teapot and brew yourself a cup of green tea.
Schedule your day out. Take a few minutes to jot out your priorities or to-do list. It's a great way to chart out your day and an even better way to jumpstart the productivity.
On the go? Busy work day ahead? Pack your lunch! Stick to healthy habits by bringing your own food to the office.
Let the natural light in. Open your blinds, soak in the sunshine. That Vitamin D is amazing.
Exercise! Move your body! Wake it up!
Get your thinking cap on! Read the newspaper. Or have a chat with a loved one on your commute. We also love podcasts – one of our favorites is "Tea Time with Tanya."
In the end, living your best life is all about finding what makes you happy and makes you feel fulfilled. You can get together with friends and chat out some of your favorite habits, or do your research on blogs, Instagram and Pinterest for new ideas. But ultimately, you have to be true to yourself and do what feels right to you. After all, when we say #TeaProudly, being proud of who you are is a huge part of that.
Photos by Tanya Rad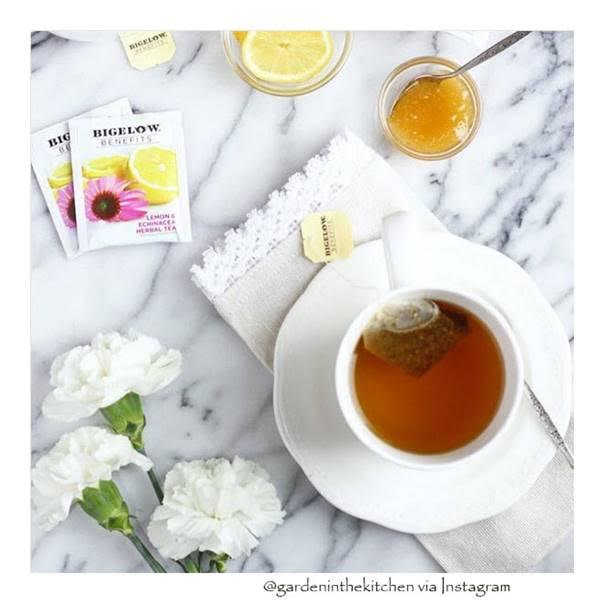 Looking to stay well every day? It's understandable, especially when we're still in the throes of cold and flu season. But don't let that get you down. Look no further than Bigelow Tea Benefits Stay Well! Each cup offers the delicious flavors of lemon and Echinacea – two super duper ingredients that will rock your world! A cup of this yummy tea is the perfect way to support your health.
Though it's often just "that sour fruit," the lemon is actually pretty versatile and has been a go-to ingredient throughout history. Many say it was used as a remedy for epilepsy, a toothpaste, invisible ink and even a bleaching agent. Lemons' origins are said to have come from the base of the Himalayan Mountains, but these days, they're cultivated in tropical and temperate climates around the world, with California leading production in the United States.
It's probably no surprise that lemons provide a lot of vitamin C, but they are also a good source of iron, fiber, vitamin B6, calcium, and copper, as well as folate and potassium. Research has suggested that lemons may even help with DNA cell protection, immune system regulation and inflammation relief. So when life gives you lemons, use 'em like we do in over twenty-three tea flavors!
Echinacea, on the other hand, got its start a little closer to home. It's native to the plains of North America, and doesn't grow wild anywhere else in the world (wild child!). It is cultivated across the globe though, especially in the United States and Europe.
Echinacea got its name from an 18th century German botanist, Conrad Moench, who named the plant after the Greek word echinos, meaning hedgehog. This is probably because of the spiny round seedhead on the plant. In addition to its nutritional properties, Echinacea also grow beautiful, daisy-like purple flowers. Its popularity has also led to concerns about overharvesting, and wild Echinacea is a protected species. We want this plant that keeps us well to stay healthy as well, after all!
Bigelow Benefits Stay Well is like an action duo of feeling good. The powerful partnership of these two terrific ingredients means you get an abundance of benefits in every cup. And with an amazing floral and citrus flavor, it's a perfect way to sit, savor and center yourself. Or you can share some time with friends or family over a cup, and #TeaProudly with this incredible combination — supporting wellness and full of teatime goodness. Cheers!
More Recent Articles