---
Assume digital. This is the first thing I say to people when doing presentations about Digital Civil Society. Digital data and infrastructure are here to stay and we have to learn how they work - and adapt our practices to protect our values - in order to really use "tech for good."

Here's a great video from a Danish consumer protection group (shared by friends @EDRI in Brussels) that shows just how out of sync our norms are with the defaults coded into our digital tools.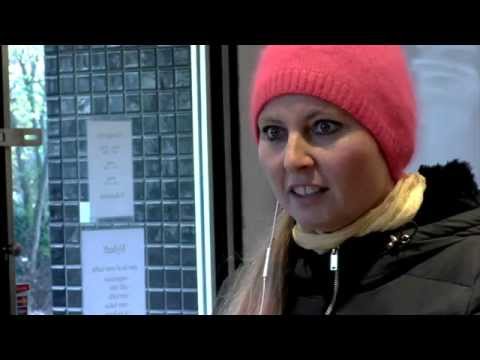 Nonprofit organizations are institutional manifestations of the desire of a group of people coming together to use their private resources and address a problem or a need they care about. This is true if you are the world's biggest foundation, the neighborhood food bank, or a group of protestors.

In order to do that - to come together and take a collective course of action - we depend on a certain set of rights and freedom. The nonprofit sector and broader civil society rests specifically upon the right to free expression, the right to association, and the ability to learn, think, and make decisions without being watched. If you erode the rights upon which the sector stands, you erode the sector.

The Republican Party, the FCC, and this presidential administration are actively destroying Americans' rights to privacy. The latest step in this direction is their decision to allow people's search histories to be put up for sale. If you can't search for information privately, well you can't do much.

They are also attempting to curtail people's rights to associate freely in person or online - as evidenced by state legislative proposals aimed at preventing peaceful protest and FCC declarations to leave broadband access to the whims of telecomm duopolies.

And they are conducting a massive head fake regarding our freedom of expression, decrying "fake news" while delegitimizing informed debate, casting multiple voices as a falsely oppressive form of "political correctness," and seeking to quiet voices of disagreement. Proof here lies not only in the President's attacks on the press and news media but in efforts by the CBP and Homeland Security to identify dissenting voices on social media and the FCC's determination to end net neutrality.

Surveilling and putting up for sale all the data we generate by doing anything online or on our mobile phones. Making collective action illegal. Allowing the internet to become as tilted a playing field as the rest of the economy, making it ever harder for the little guy to be heard. These action and others all point to a deliberate effort to weaken civil society and the nonprofit sector.

The U.S. nonprofit sector is on thin ice, facing threats on many fronts. But make no mistake - the current administration and ruling party is one of the biggest threats to the basic rights and freedoms upon which civil society in the U.S. stands. Our government is undermining our democracy.



When we "assume digital," we recognize that the data sources for understanding how people use money to support change are quite numerous. In addition to making sense of formally reported information from organizations, we should look to the platforms that move the money to better understand how and where people put their money where their values are.

Here's the opportunity I think we have:


So the question is - can we ask new questions and find new answers by analyzing data from credit card transactions, social media platforms, payment processors, AND officially reported data from government agencies to understand how we actually put our money to work for the things we care about?

And what does it look like around the world? Here's info from one platform in China:

Millions of people giving with a single shake of their phone.



"We need to ask new questions" (@afine)
Civil society in the U.S. is being deliberately undermined. There are several federal and state level regulatory and legislative actions underway that aim to dismantle civil society as we know it. Just as current attacks on a free press are both deliberate and purpose-built, so, too, are these attacks. And the importance of an independent space for voluntary association to a democracy is as great as that of a free press (It's not an accident that both are constitutionally protected in the First Amendment to the U.S. Constitution).

Efforts to repeal the Johnson Amendment. Repealing this (already rather weak rule distinguishing between advocacy and partisan action) would affix charitable nonprofits into place as money laundering handmaidens to electoral politics.
The proposed budget cut to the IRS, especially alongside the possibility that this administration will be in a position to swing all 6 FEC Commissioners to the right. Count out any oversight of either charitable or political nonprofits.
The surveillance state and the reigniting of the "crypto wars," in which government claims unfettered reign to peer into our lives while limiting individuals' ability to encrypt and protect their own data. A digital environment where you can't have a conversation or organize a meeting without government/corporate awareness is the definition of a system without civil society. It means there is no place for private conversation, private learning, or free expression in digital spaces - our democratic values and rules don't apply there.
Already, an independent civil society only exists in a small corner of the internet, where the technological elite know how to use, have access to, and the means to keep hopping one step ahead of both business and government surveillance. Most every nonprofit and foundation has compromised their independence (knowingly or not) by setting themselves up on commercial software, servers, cloud systems, and devices without considering how the default values of these systems counteracts their organizational missions. Public libraries provide the only place of protected access for the rest of us. (Note to self - keep an eye out for challenges to libraries)

There are more threats than just those listed above. Every action to weaken people's ability to communicate without being listened to, to come together voluntarily, and to maintain a private space for learning, assembly, worship, or action is a threat to our basic rights. These rights are the raw materials from which we've built an independent civil society.

It's important to note that the above list doesn't even include familiar arenas such as the tax code or corporate law - two central frameworks for U.S. nonprofit advocacy. This is a wave of major change, coming in from the edges. Individually, these threats are not new to readers of this blog or of the Blueprint series. But the simultaneity of the proposed actions should not be underestimated - these actions are not coincidence. These are considered challenges to the presence and strength of a functioning independent civil society as a bulwark of democratic life.

You can join a coalition campaign against the repeal of the Johnson Amendment here. You can learn about the Equal Rating challenge (action to maintain access to the internet) here. Action against the other threats is going to requite even broader coalitions.



One of the theses of the Digital Civil Society Lab is that digital policies matter to civil society. We've been working since 2013 to map and understand the intersections of laws and regulations on telecommunications, intellectual property, consumer privacy, digital rights and liberties, free speech, and privacy with laws on nongovernmental organizations, nonprofits, and philanthropy (in the U.S. and 9 other countries around the world).

We want to understand these domains and their intersections to

inform our theoretical understanding of digital civil society,
identify partners and allies around the globe working on related issues, and
connect "digital" and "civil society" advocacates and researchers to each other.
All of our work is geared toward making space - literally, figuratively, legally, and technologically - for civil society when our digital spaces are owned by corporations and overseen by governments. We're trying to create and protect park benches on the internet where people can meet, talk, and organize.

I'm about halfway through Jenifer Granick's book, American Spies, and I find myself thinking that maybe all of the above has just become a small subset of surveillance activities. The growth of the surveillance state, its transnational capacity, and the ties between state and corporate actors are so extensive that perhaps we've already lost any digital space in which we can have private conversations. If this is true than there is no room for association beyond the purview of the state. This is troubling. Civil society depends on this associational space being widely available (and not just to the elite few who can pay for or hack their way to privacy) and democracies depend on civil society.