Spinach soup! Yum yum! And such an easy way to eat all of the spinach in our fridge, in one sitting.


Inspired by
this recipe
, I took the spinach leaves off the stalks and put them in our food processor. Then I made three cups of chicken broth (using a chicken cube). While the chicken broth was...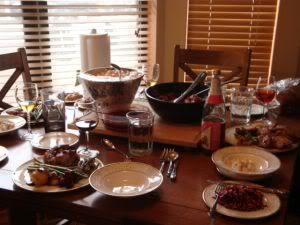 I have a confession to make. Our family aren't the healthiest eaters. Well, we aren't the most unhealthy eaters either: we consume very little processed food (thank goodness my husband loves to cook), and we try to choose high-quality ingredients. But we're very carnivorous, and we definitely don't...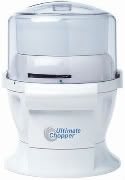 Apologies for the looooong absence. I stopped cooking in the latter part of my pregnancy and left all the cooking to Mike. Mike on the other hand started cooking everyday, but since he never writes anything down and just makes things up as he goes along, it wasn't easy to record his recipes for...
Mike made a really yummy chicken dish yesterday. He never takes measurements, so I'll just describe what he did.

Ingredients:

teriyaki sauce
honey
1 onion
4 chicken breasts, deboned and deskinned
steamed rice (cooled)
1 egg, beaten
cooking oil

Methodology:

Marinde the chicken...
Saving money in the kitchen.

In this age of high prices, I'm always on the lookout for ways to save money in the kitchen.

One thing I'm thrilled about is the rise in the number of home-based businesses that either sell or manufacture dishwashing and detergent chemicals. The prices are...
More Recent Articles