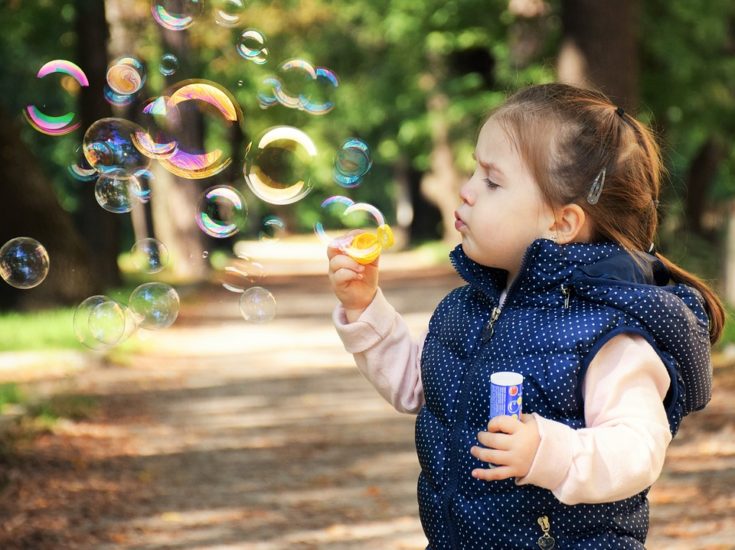 People of all ages use imagination and creativity every day in different situations – from dealing with problems at school or home, to taking care of some unforeseen situations at work. If you want to come up with some innovative ideas and solutions, you must forget about what is possible and what is not, and use your imagination. Kids' imagination is an integral part of the learning process and it can boost cognitive development, so it's important to nurture and encourage it. Here are just a couple of fun ways and games you can implement to spark up your child's imagination.
Once upon a time
Hearing stories is great, but creating your own is probably one of the best ways to encourage imagination. You can start a story from scratch and ask your kid to fill in the details or pick up where you left. You can also set the theme and characters for them, and let them create new, exciting adventures. Also, why not make them the hero of the story?
All the world's a stage
Playing pretend can do miracles for your kid's imagination and make them more confident. Plus, dressing up is super fun. Provide them with some old silly clothes, some cheap jewellery and a couple of everyday things for props and let the show begin. Let them dress up and create new characters that have a name, a voice, a way of moving and a story they can tell. You can have conversations with them "in character" or organize a little play for the entire family to enjoy.
Make art
Make as much art as possible. Let them paint, draw, sculpt, mould and build whatever they want. It's important for young children to have many tactile experiences, but make sure to give them all the creative freedom and of course, praise them as much as you can.
Encourage the use of natural and generic toys
Nature has been inspiring kids' imagination since ever, so why not encourage that connection? Let them play in nature with sticks, stones and sand, and get them some open-ended toys such as building blocks. Those toys have endless possibilities and uses, so let your kid figure them out.
Tell art tales
This game will not only spark your child's imagination, but it might also get them interested in art. Visit your local art museum and let your child pick a painting they like. Walk up to it and ask them what they see. You can ask a lot of open-ended questions to fill up the story of the painting with more details. Then pick another painting and connect it with the previous one until you have a well rounded story of the exhibits.
Read, read, read
Books should be an important part of every person's life, and the younger they are when they start reading, the better. Go to the bookstore and let them pick out their own reading materials, or better yet join the library. You can make your kid's reading time even more pleasant by creating a reading nook or getting them a cute and comfy teepee for kids they can crawl into and enjoy various written adventures.
Limit screen time
Kids today have an unlimited source of stories, information and images online and on TV. They can see many fun, educational and interesting things they might never experience themselves. They can learn about other cultures, distant places and interesting animals. But, there's not much space for your kid to use imagination while watching programs. Try to discuss with them every show they watch and limit their screen time.
If you encourage your kid's imagination it will not only make their childhood more fun, but they will also benefit from it later on in school, work and life.
The post 7 Easy Ways You Can Spark Your Child's Imagination appeared first on Preemie Twins Baby Blog.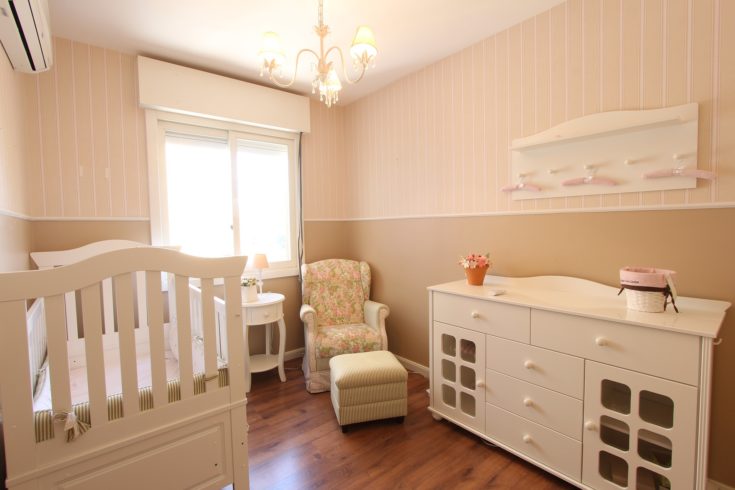 Pregnancy is tricky. Women experience different things: some are nauseous and tired all the time, others are bursting with energy, and there aren't two pregnancies that are the same. Still, mothers will agree that final trimester is exhausting: you get tired easily, your ankles get swollen, and you can't wait to finally meet your baby. While you're preparing for this exciting meeting, you should know that your house needs preparing too. Adjustments have to be made to accommodate the baby, and here are the best ways to do it.
Bedroom
Most parents agree on the following, though: you'll get very little sleep at the beginning. You'll learn to fall asleep anywhere, and you'll feel exhausted, so the most important thing is to feel comfortable in your own bedroom. A good nightstand is important because that's where your clock, lamp, book, and phone charger should be. Go through your wardrobe and stock up on postnatal clothes: comfy clothes, nursing bras, and natural materials will be lifesavers. Get good curtains to block out the sun and soft pillows to help your nurse and sleep.
Kitchen
You might be a talented chef who loves spending hours in the kitchen, coming up with new recipes and experimenting. Sadly, those days are like a nice piece of clothes, put away in the closet until the time comes for you to wear it again. The same goes for the kitchen: for a while you won't have neither the time nor the energy to cook for hours because you'll be focused on your baby. If your partner is a good cook willing to feed you both while you and your baby are adjusting, that's great! Still, if you'd like to make sure everything is under control, buy some frozen meals, stock up on gift cards for restaurants, and prepare your own food which you can throw in the freezer.
Mind the edges
Modern furniture made of metal and glass, intricately decorated and sophisticated will make any house look elegant. When the baby comes, however, it's less about sophistication and more about keeping your baby healthy. Of course, your baby won't be able to walk for about a year, but sharp edges are always dangerous. Make your home more baby-friendly by removing anything that's breakable and that has sharp edges. You don't have to throw it away, simply putting it far out of reach will be enough. You can also wrap the sharp edges with bubble wrap or plastic guards to make sure baby won't bump herself.
Lock it all up
Securing the edges isn't enough, if you have any furniture that might tip and fall when the baby starts crawling (that happens sooner than you think), you should secure those as well. All electric sockets should be covered up so their small fingers won't touch them, and you could also put safety latches on any cabinets within reach. Also, any cleaning supplies should be removed from lower shelves and put higher. No more magnets and dangling cords for either window blinds or appliances.
Create space
You probably have friends and family members who already have children, and they will be willing to give you a few of their things so you don't have to buy everything on your own. When the baby comes it's more than handy to be prepared, but until then what can you do? One solution is to put all the baby things in boxes and keep it in a rented storage. There are numerous options for storage in Melbourne, or your local area has to offer, just make sure you get the one which suits your and your baby's needs best. As the baby grows, you can simply swap boxes: keep the ones with clothes and toys you no longer need in storage and take our baby feeders and clothes you need. This way you will save a lot of space in your home and make sure all is neat.
The birth of your first-born is only a few months away and you're totally new at this baby thing. You realize there will be a million and one things to do once the baby is born. What you want to know is what you can do to prepare for your new baby now. Hopefully, these suggestions can help prepare you for your new baby's arrival.
The post Amazing Tips to Prepare Your Home for a Newborn appeared first on Preemie Twins Baby Blog.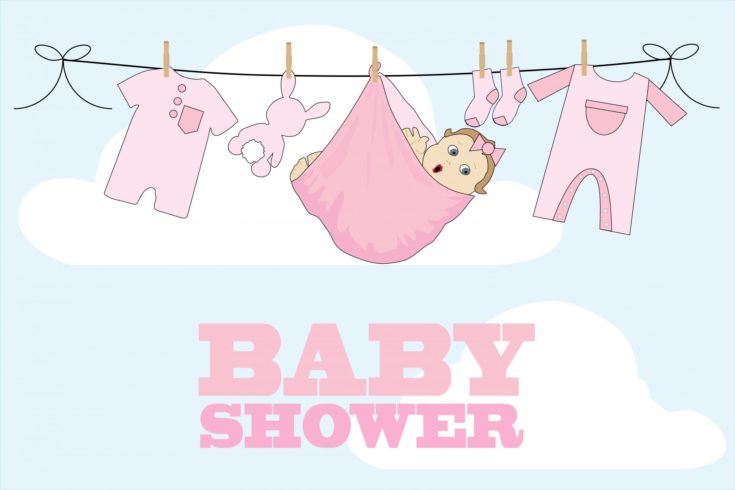 If you have ever thrown a party, then you know how stressful it gets. If you have ever thrown a successful party, you know that 90 per cent of the work is actual planning. Baby showers are not different, only maybe more specific, as you have to cater to a mom-to-be, and her friends and family. However, if you set up good foundations, the rest of the organization will be a breeze, and you won't have to worry about missing anything important. In this article, we answer five most important "Wh-" questions that are the core of every baby shower.
1. When to do it?
Normally, baby showers are organized a short while before the baby is due. However, it's becoming more and more common to have one after the birth, as the new arrival is a good focus of the party. Discuss the exact date with the parents, as you want to avoid the most important guests not being there
due to schedule clashing. Also take into consideration possible out-of-state family members who will need to fly in. Plan quite far ahead, and make sure to send out invitations early enough, so that the guests can plan their trip and buy gifts in time.
2. Where to throw it?
The best thing to do is to consult with the parents-to-be. It all depends on what kind of party they may have imagined, based on the mom's current condition and their schedules. There are several options, with the house-based party being the most common one. You can book a restaurant, or a teahouse to get that casual, yet feminine feel, or even organize a picnic. If you know the parents well, this part might not be as difficult, but if you're unsure, check either with them, or their friends and family.
3. Who to invite?
Again, this is something best discussed with the parents themselves, or with guests of honor. What you want to avoid is inviting someone who they wouldn't want there, or even worse, forgetting to invite someone important. If you're not all that familiar with the invitation etiquette, don't be afraid to ask around with the family. Fret not, it won't be a sign of incompetence, but of the great care you take to make this a fun, carefree experience in a somewhat stressful period.
4. What kind of shower?
Probably even more important than the venue, is the kind of shower you want to throw. You want the guests to enjoy themselves and have fun, just as much as the parents. A proven successful method is deciding on a theme. Choosing one that is close to the parents in some way is a surefire way to create a memorable experience. For example, for the outdoorsy types, some kind of forest/mountaineering theme would be a good choice, with miniature equipment for their upcoming rock climber/hiker; you could also serve marshmallows and cocktail wieners like over a campfire.
5. What to do?
Baby shower activities have become an absolute must nowadays. Drinks and food with an easy conversation have become somewhat boring, while themed games leave the best impressions:
Well-wishes – suggest that each guest prepares a little something for the future parents – a toast, a slideshow, a video message. Whatever funny or quirky thing they come up with, it is bound to
make everyone laugh and get sentimental.
Snap memories – get creative and hire an original photo booth for the guests and parents-to-be. Snapping silly photos to commemorate the occasion is much more fun than with a regular
camera.
Guess the gender – one of the more regular games is guessing the baby's gender. The guests can write down their vote and put it in a ballot box, after which a winner can be drawn for a prize.
To conclude…
Baby showers can be a lot of fun to plan out and see through, as you set the stage, and let the guests take away with the show. Don't be afraid to consult the parents about certain crucial things, like who to invite and when to have the shower, as they will be grateful for being included, rather than disappointed. Keeping the party as interactive as possible will ensure that you alone are not carrying everything on your back, but that everyone is participating to create some new fond memories.
The post 5 Questions To Ask When Planning A Baby Shower appeared first on Preemie Twins Baby Blog.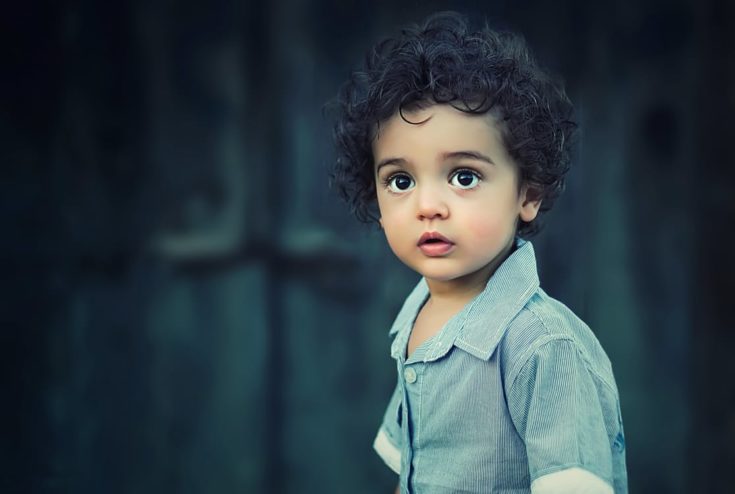 If a child is unable to hear properly, it could cause a variety of problems both in childhood and as an adult. Therefore, it is critical for parents to get their kids hearing tested if necessary. What are some of the signs that a child may need to be tested for hearing problems?
Your Child Doesn't Respond To His Or Her Name
If your child doesn't respond to his or her name, it isn't necessarily because you are being ignored. It could be that he or she simply can't hear you. While there may be times when a child doesn't respond because he or she is more interested in something else, he or she should hear you after multiple attempts to pay attention to you.
Your Child Doesn't Hear You Properly
In the event that your child hears only a part of what you say or mishears certain words, it may be a sign of hearing loss. This is especially true if you are talking at a close distance or in a relatively quiet environment. Ideally, you will get your child to a doctor right away for tests to determine what the issue is.
A Pediatrician Recommends Further Tests
Your child's pediatrician may recommend that your child be sent for additional testing at a hearing center, like Whisper Hearing Centers. In addition to performing tests, specialists may be able to determine how to help your child overcome any issues that he or she may have. In some cases, an implant may be suggested or other hearing aids will be recommended based on the child's condition.
Your Child Isn't Paying Attention In Class
Your child's teacher may notice that your child doesn't participate in class discussions or answer questions when called upon. This could be a sign that your child has hearing loss. However, since it could also be the result of bullying or ADHD, it is important that you talk with your child's doctor to ensure that there are hearing issues at play. If a child is unable to hear in school, it could impact his or her grades as well as make it harder to socialize with other children.
If your child is struggling at home or in school, it is important that you find the root cause of the issue. The good news is that many hearing problems can be remedied or managed when caught in time. This may allow your son or daughter to live as normal a life as possible.
The post Hearing Hindrance: 4 Signs Your Child May Need Their Hearing Tested appeared first on Preemie Twins Baby Blog.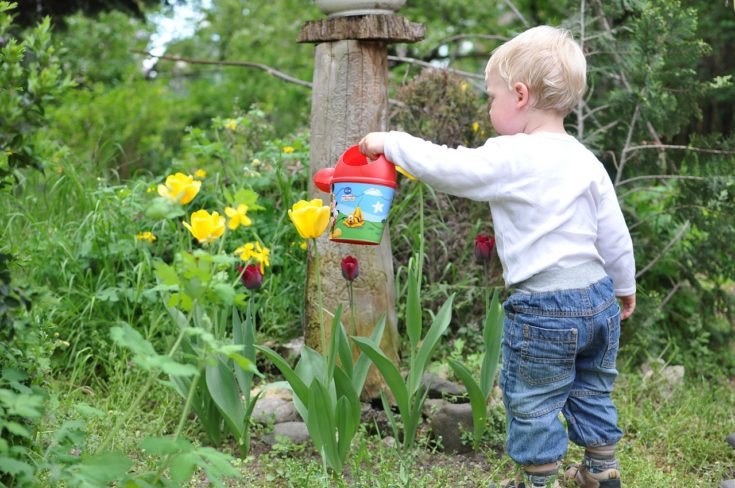 If you want your children to grow up with an interest in gardening, it's never too early to start teaching them! While you may delight weeding your garden, your kids probably hate doing gardening chores which take away their summer time.
It's time for you to plant fresh ideas in your kids' minds. Gardening is far more beneficial to them than many other activities which have sadly become commonplace.
Here are a few easy ways to get your child interested in gardening.
Make Gardening Exciting and Fun
Children are amazed by pretty much anything interesting or even mildly gross! By making them realize the captivating and odd things they will be doing while gardening, they will yearn for it more. In all your gardening plans, work out the fun angle to keep the child's interest engaged.
Tip: Safety equipment like gloves and protective glasses should be used.
Give Them the Right Kit
To make gardening fun for kids, you need a set of tools made just for them, the colors and size arouse their interest and the tools are conveniently weighted for them. Though not essential, colorful tools make it easier for kids to join in. Gardening gloves are available in a wide array of colors and patterns.
You should:
Teach your kids the importance of cleaning tools after use, this should be fun and easy too.

Get him/her a pretty, child-sized watering can. Your kid will be more encouraged to keep growing plants and watering them.
Make Wildlife Part of the Child's Gardening Experience
A bird feeder, bird bath, and feeders for other animals such as possums, hedgehogs, and squirrels make your gardening space an interesting and mysterious place for your kids! If you have extra space to spare, why not throw in a miniature fish pond? 
The experience of seeing such a variety of wildlife will make your kids fall in love with the outdoors. In addition:
Educate your children on the dangerous animal that shouldn't be attracted to the garden. Teach them about the useful role animals play in gardening.

If your garden is larger, you can have more pets like sheep, goats, pigs, guinea pigs, and rabbits.
Craft Interesting Things for Your Garden
Children are happiest when they put their wild imaginations and restless hands to use. Get as crafty as you can with them, ensuring maximum safety every step of the way. There are many things in your yard that could be recycled, repurposed, and remade to serve a purpose in the garden.
The many possibilities include:
Making bird feeders

Designing the garden plan

Using waste tires as plant protectors or garden beds

Using pebbles, beads, and shells to make dangling décor

Using iced confectionary sticks to make plant markers or herbs
Acknowledge That the Digital Era Has A Place in Gardening
Kids and all of us in extension love their electronic gadgets and computers; sometimes, it is hard to get them off these. As a wise parent, you can use this affinity to their advantage. For instance, there are countless resources on the internet explaining about gardening and its benefits (like this article).
Other tools like the gardening calendars make it easier for your kids to find gardening plans. As they grow up, they will definitely keep on using this resource. The internet is also an enormous library that can help them in gardening at every stage.
Continue Gardening Even With the Change of Season
Your kids can enjoy the benefits of gardening through all seasons. Breaking this cycle might lead to them losing interest every time they have to start over. During winter, you can bring gardening indoors by focusing on plants which thrive in indoor environments. Ideal project choices would be a window box, an unused fish tank, a small herb garden, and a windowsill planter.
Tip: For an incredible table centerpiece, help your kid grow a flower in a bottle, the tasks involved will be beneficial to you both!
Getting your children interested in gardening is the easy part; you will have to keep adjusting your methods as they grow up, adding new fun ways to enjoy this beneficial activity together. Just as you enjoy health benefits from gardening, your kids stand to gain a lot too! Are you ready to get started?
Did you find this piece enjoyable and useful? Kindly share on your social media platforms, your friends can join in too. If you have any questions or comments, don't hesitate to drop us a note. Our happiness is in sharing our gardening passion with you. Cheers!
You can find Garden Supplies for Kids for the best price on Amazon.
The post Teaching Your Kids to Garden the Easy Way appeared first on Preemie Twins Baby Blog.
More Recent Articles