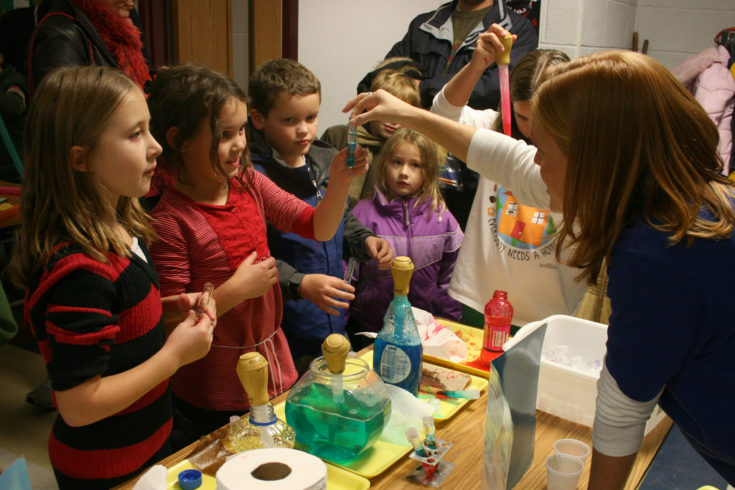 Science can be a challenging and ultimately frustrating subject for many students. Your child will have to learn many scientific terms, processes, and theories throughout the course of their education. The best way to help your child succeed in science is to start their science education early. Children can learn about science before starting preschool, and they can learn from you! Topics such as color, water displacement, liquids/solids/gases, marine life, and botany can become fun to learn with simple activities that you can do with your child.
Colors
Young children are often fascinated by different colors, shapes, and textures. Introduce your child to color theory by having them learn to identify different colors, starting with the primary color palette. While simply sitting down to do coloring in a coloring book is fun for some kids, other children learn best by doing more interactive activities.
Activity: On a clear, warm day, set up a color laboratory in your yard. You can even invite some of your child's friends over to participate. Set up some dish soap, squeeze bottles, pump bottles, medicine droppers, test tubes, spray bottles, plastic dishes and bowls, measuring cups and spoons, and liquid watercolors or food coloring. Have the kids put on aprons or smocks and explore what happens when they mix different colors into differently-shaped containers. Ask them what happens when they add more or less of one color to another and what they think will happen if they mix something.
Water displacement
It's never too early to get your child interested in learning about water and how important of a natural resource it is for all living organisms. One way to get your child interested in water is by talking about water displacement. In this lesson, it can be helpful to tell your child a creative story or fable about water, including Aesop's "The Crow and the Pitcher." Not only does this teach about water, but it educates kids on mass and density of different objects.
Activity: Take a clear measuring cup or glass bowl, put a plate underneath it, and fill it with water. Ask your child to grab a few items, including Lego bricks, some coins, and any other item that will fit in the bowl and will sink. Record the sizes of the items you use, and begin dropping them in one at a time. Watch the water level rise until water finally spills over the edge of the bowl. Ask your child why the water spilled over and have them talk about the different masses and densities of the items they chose.
Liquids/Solids/Gases
Even young children realize that, sometimes, things change form. Snow melts when it is hot, and water freezes when it is cold. Children will continue to learn more in-depth details of how and why liquids, solids, and gases change forms as they get into grade school, but it's never too early to start.
Activity: Fill one balloon with a safe solid substance, one with a liquid substance, and a third with a gas. Have your child carefully open each balloon and witness what happens to the solid, liquid, or gas inside each balloon.
Marine Life
Marine life can be exciting for children of all ages to learn about. With some marine species becoming endangered and others yet to be discovered, learning about marine science can be truly inspiring for some children. If you child enjoys trips to the beach, start talking with them about the things they see in the water, on the sand, and flying overhead. If your child sees a fish, ask them if they think that fish can survive out of water since it doesn't have lungs like we do.
Activity: You can start by reading a book like Dr. Seuss' Wish for a Fish. After reading your book, take an empty water cooler container or large water bottle with a big opening. Create a "sunny zone" at the top, then a "twilight zone," a "dark zone," and an "abyss." Put plastic sea creatures on strings that wrap around them, and attach the end of the string to the top of the container. The sea creature must float within its normal zone of habitation. Have your child explain which creature goes where and why they might live there.
Botany
Plant life tends to enthrall children, filling them with wonder and awe. Teaching children about plant life can help them develop an appreciation for the environment and for how animals and humans get the food and energy we need to survive from plants.
Activity: A fun and sustainable way to teach a botany lesson is to start an herb garden with your child. Some herbs can be grown indoors, so if you live someplace where you cannot garden outside, there are indoor options. Have your child help you pick out the herbs to grow, have them assist in planting and watering the seeds, and have your child keep a record of how the herbs are growing. When the herbs are fully grown, you can pick them together and talk about what kinds of recipes you can use them in.
Science should not be learned only from the confines of a textbook. Science is all around us, and with children's natural curiosity, it is best to get them interested early on. The above topics and their associated activities are just a few of many scientific explorations you can have with your child. Don't wait till your child is enrolled in a school like Kid's Country Learning Center to jumpstart their education. Get interactive, dirty, and creative with your science lessons to inspire awe and make learning fun.
Image Source: Flickr
The post 5 Science Topics to Teach Your Kids before Preschool appeared first on Preemie Twins Baby Blog.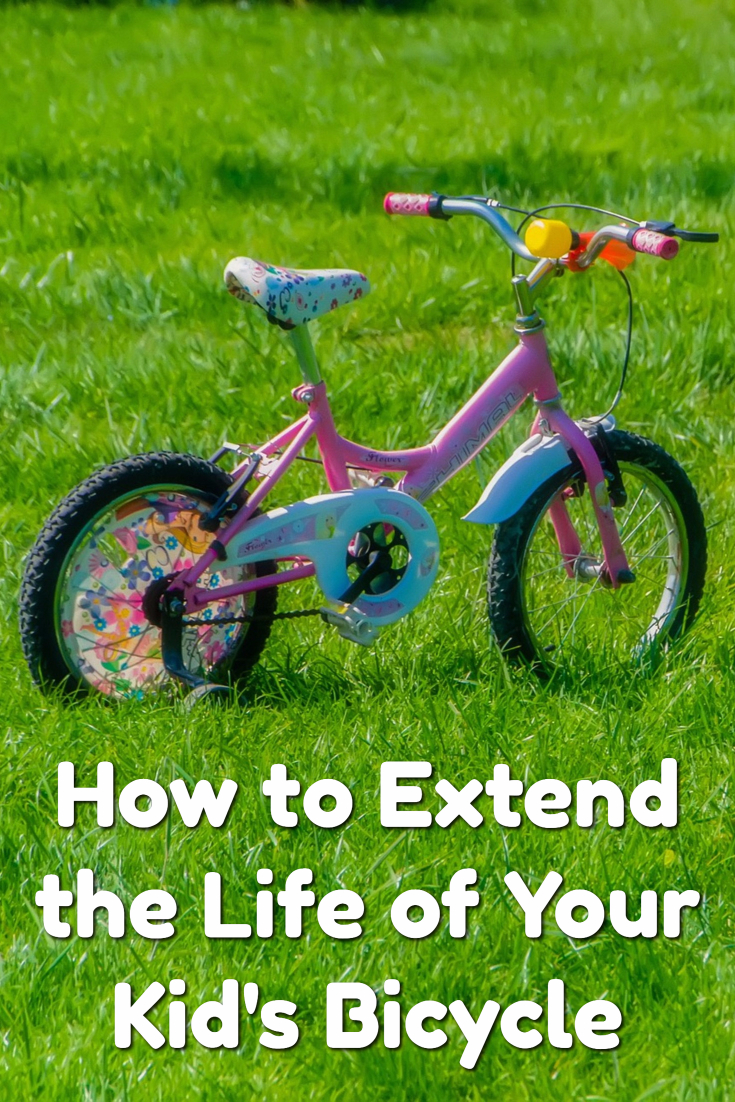 The worst of the worst happens. Your kid is riding their bike one moment and the next, they end up on the ground because a part of the bike breaks off. Whatever the reason for this problem, it can be pretty annoying and frustrating whenever your kid's bike breaks apart or needs some repairs. Not to mention it's going to cost you tons of money in repairs and potential hospital bills whenever the bike does break.
Make sure you know how to extend the life-span of your kid's bike. It's in the interest of the safety of your kid, your wallet, and your well-being. Plus, if the bike breaks before its time is up, that could lead to a very unhappy child. Read down below to learn some of the most helpful tips on how to make this happen.
Find Manufacturers That Give You Extension Capabilities.
Depending on the manufacturer of your kid's bike, some often will include add-ons that increase the potential life-span of the bike. For example, some bike manufacturers will include an added seat paddle that can easily increase the lifespan of the bike. Or there might be some extra parts that can be added on to help the bike stay alive for longer.
Whatever it is, don't be afraid to ask the manufacturer of your kid's bike to see what's available! It never hurts to ask about these things and they can save you a lot of frustration in the future.
Maintain Them in Safe Locations.
The easiest way to keep your kid's bike's lifespan long is by storing it in a safe location. When you store the bike outside, the weather can really take a toll on it. Rain, wind, and dirt can have a big impact on how well the bike rides. For example, a lot of rain on your bike from Cycling Plaza can cause rust that may cause a part to fall off or break apart while your kid is riding it.
But that doesn't mean that you have to keep the bike inside of your house, which can get pretty dirty and muddy after your kid's take it around the block. Just make sure that your kids store the bike in the garage when they are done. That way, the bikes are safe from the weather outside that could take a huge toll on their lifespan.
Take It to The Shop.
Instead of trying to figure out how to do all of this by yourself, you can easily take your bike to the shop and see what could be done to extend its lifespan. Any bike shop is going to be happy to help you in this regard. It's a lot safer to do this because you might not necessarily know what you are doing in terms of bike mechanics.
Trust us, the money you spend at the bike shop is going to pay for itself in terms of the longevity of your kid's bike. And you wouldn't want their bike to break and not be ridable before its time is up, do you?
Speak with The Maker of The Bike.
It's a good idea to go ahead and speak with the producer of the bike to determine the best ways to extend its lifespan. The maker is going to know the best ways you will be able to do this with some simple modifications.
And there you have it, folks! Hopefully these tips have given you some ideas of how you can increase the lifespan of your kid's bike. These are the best ways you're going to do that and ensure your kid is going to have a bike to ride for the near future.
The post Helpful Tips to Extend the Life of Your Kid's Bicycle appeared first on Preemie Twins Baby Blog.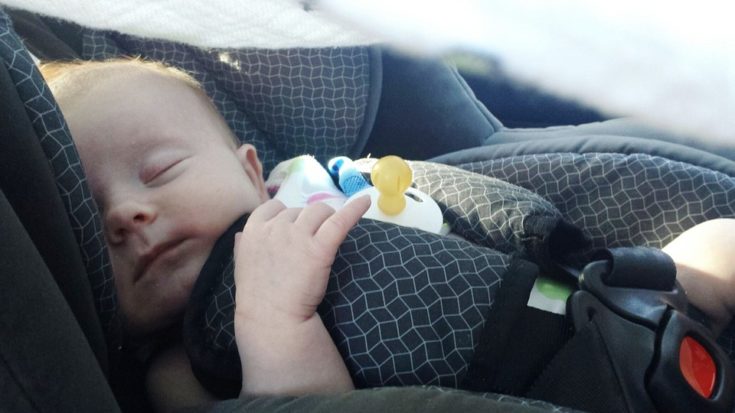 If you have a baby travelling in your car in the United Kingdom, then it is a legal requirement that your baby is in a car seat. Of course, there are plenty of different car seats on the market, so how do you choose the right one for your child? Well, thankfully, you have stumbled across this guide. We are going to give you a few pointers!
ISOFIX
This is one term that you are going to find banded about quite a bit when you are looking for a car seat. If you have a newer vehicle, then you are going to benefit from the ISOFIX system. This is because these seats have been designed to clip quickly into the vehicle. If you have an older vehicle then, sadly, life is going to be a lot more difficult for you. However, many of the top baby car seats on the market are going to be easy to use still, so you will want to look into those.
I-Size
This is another term which is used when it comes to buying a car seat for a baby. This is where the seat is based off the height of the child as opposed to their weight. You will want to choose these seats up to the age of fifteen months as they will enable your child to face the rear of the vehicle, which is the safest possible way to have your child sitting.
Know the law
It is important that you know the law in relation to car seats. This way you will be able to find something that is perfect for your child.
Fitting
It is important that you choose a car seat which is going to be right for your child. This means weighing them. Of course, the main reason as to why you are going to want to be weighing your child for their car seat is because you want them to be nice and comfortable in it. If the car seat is too small, then your baby is just going to end up being fussy. It is also going to be for safety purposes.
Check that the car seat fits your vehicle
It is also important that you select a car seat that is right for your vehicle. As we said before, if you have a newer vehicle, then you probably have the ISOFIX system in place. However, you will need to double check that. If you have an older vehicle, then it can be tough to find a car seat that will work. Look for the connector system that your car offers and, in turn, you will be able to match this up to the connection system that the various car seats on the market also offer.
The post Baby Car Seat Terminology for UK visitors appeared first on Preemie Twins Baby Blog.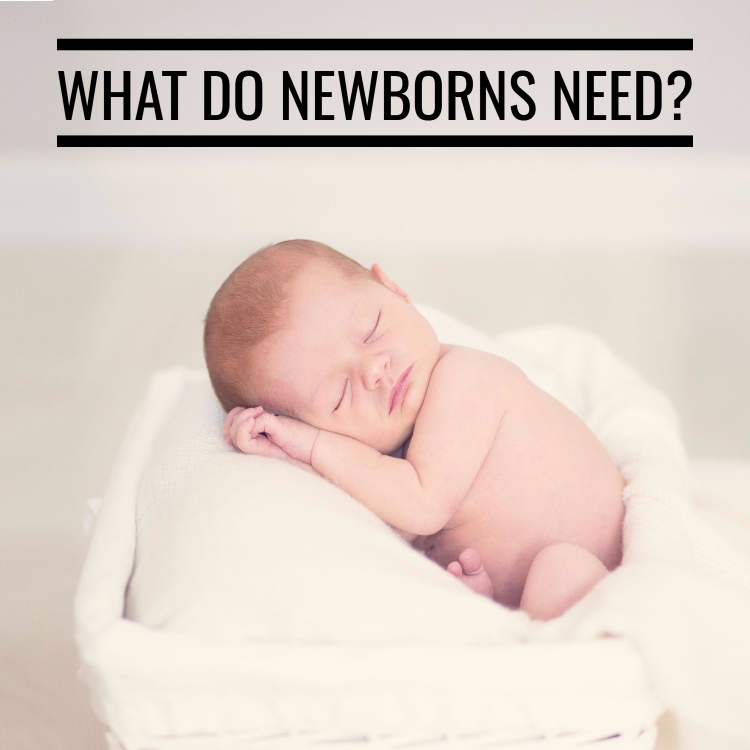 You are probably on top of the baby wipes, diapers, baby-safe furniture, and the handmade k'tan, but there may be a few things you have not considered. There is a lot going on in your head, which is understandable for any new parent, so forgetting a thing or two is okay. The following are a few things that your newborn baby will need from you.
Put in the Car Seat Correctly
You may know that your newborn needs to sleep upright to avoid dangerous complications like SIDS (or Sudden Infant Death Syndrome), but there might be one thing you are overlooking. A study shows that the majority of new parents overlook the proper way to use a car seat. Learning how to use this seat is crucial as it can save your baby's life. Be sure to read the instructions completely, though. This is an especially important thing to know how to do from day that your son or daughter rides home with  you from the hospital.
Protection from Unforeseen Issues
Money is not something new parents like to worry about, but it should not be ignored. A survey found that 37 percent of parents have not considered life insurance. This is troubling because your newborn depends on you to live, but life is not guaranteed. Parents need to have a backup plan just in case something happens. You do not have to succumb to insurance payments, but you should at least start building a savings for emergencies.
Paying Attention to Health Signs
Most parents stay on top of newborn pediatrician visits and visit clinics, such as Entira Family Clinics, to make sure that everything is going okay, but some parents do not take signs seriously. A baby is not an adult, which can cause a little confusion. For example, you might think a little fever is nothing to worry about, but the fact is that some fevers can be dangerous for a baby since your baby's immune system is not optimized just yet. A temperature above 100.4 should be treated as an emergency.
A Loving Environment
A baby needs you to be on your best behavior, and this goes for you and your partner. It might not seem obvious, but babies understand emotion and vibes though they may not understand language. These vibes can negatively affect a baby's natural development, so try not to fight in front of your little bundle of joy. This may be hard, especially for new parents, because many aspects of parenting can be difficult but just do your best and focus on the good.
These are just a few things that your baby needs from you. As a new parent, you want to be open to change because parenting is a learning experience, and hopefully these tips help you on your journey.
You can find baby stuff for the best price on Amazon.
The post Newborn Necessities: What Babies Need from Mom & Dad appeared first on Preemie Twins Baby Blog.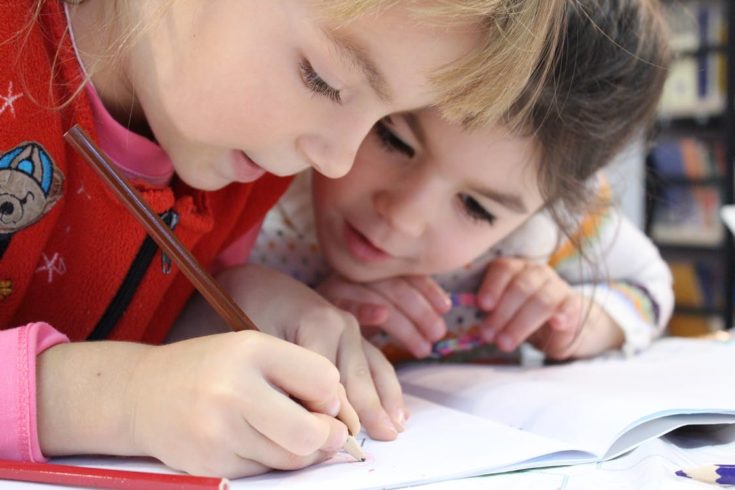 Starting kindergarten with no early introduction to school could be scary for a child. While your youngster is still a toddler, you can start to introduce the learning process. These four ideas will help you to familiarize your toddler with going to school.
Attending a Preschool Class
Look into the preschool options that are available to your child in the community. Your child may be able to participate in a private preschool program that takes place a couple of mornings or afternoons per week. These sessions usually take place over two or three hours, and most programs require that the child be potty-trained in order to participate. If private preschool is not an option, your community may offer a public Head Start program through the school district. Check out the programs at the community center or YMCA in your area. Many community centers offer free or low-cost toddler and preschool programs for young learners. Consider a toddler art class or a sports class. These classes allow your kids the opportunity to interact with other kids, follow simple instructions and move around.
Earning an Online Bachelor Degree
Another great way to demonstrate the learning process is to enroll in an online bachelor's degree program. Your child will see you involved in the educational process and will understand that learning means reading, studying and doing different activities. Consider an online bachelor's degree in childhood education. This type of a program will provide you with information to help your child learn. You can try out the different techniques and strategies about childhood education and see how your own toddler responds to the different ideas. 
Going to Library Story Times
Going to library story time is a great introduction to the learning process and a setting that is similar to a kindergarten classroom. During a toddler story time session, a librarian will read a selection of child-friendly picture and word books. Many story times feature music, singing and art or writing. The librarian may also have hands-on activities such as puppets or felt boards. These sessions usually last for 20 to 45 minutes, which is ideal for a child's short attention span. After story time is over, stay at the library and choose some recommended books, show your child how to use the children's software on the computers or explore the children's section.
Visiting Siblings at School
If you have an older child already in school, contact the teacher to see if there is a time when you can bring your toddler in to see the classroom. Many schools welcome planned visits. You may even be able to eat lunch in the cafeteria. If you do not have any older children to visit at a school, consider calling your neighborhood school and asking about a visit. The school administrators may be able to accommodate your request at specific times by appointment. Some school districts also offer an "intro to kindergarten" type of day. These events give preschool children the opportunity to climb onto the school bus, go through the cafeteria line, hang their coats in a cubby and sit on a chair at a table or desk and listen to the teacher speak for a few minutes. You may even be able to register your child for preschool while attending one of these fun events.


A gentle introduction to school and the learning process will get your toddler excited about school. These different opportunities allow your child to explore a variety of learning situations. Being able to attend these fun learning activities with your child also helps your child to remain confident and to interact with the educator and his or her peers.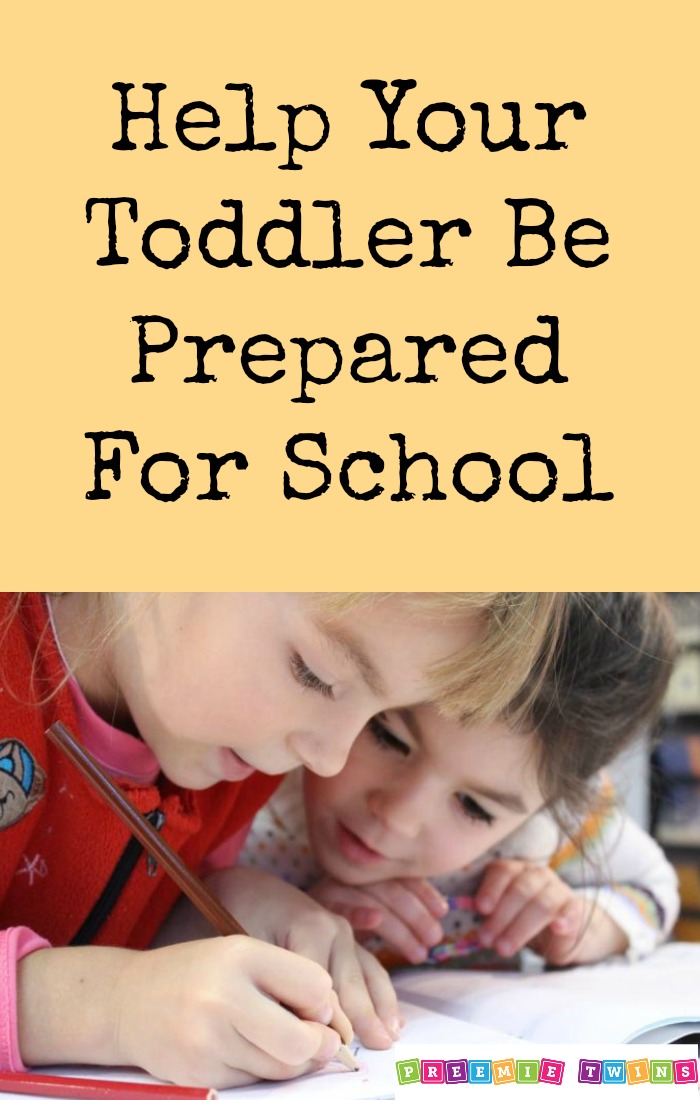 The post How to Familiarize Toddlers with School and the Learning Process appeared first on Preemie Twins Baby Blog.
More Recent Articles