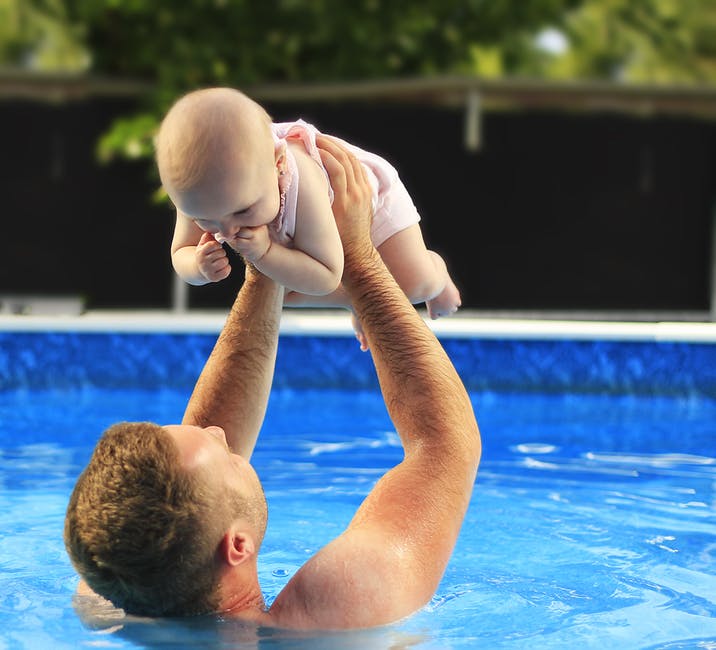 Holidays and weekends are a great time to have fun with your family. You can plan for outdoor fun activities to bring togetherness to your family. The events will fill your friends and family with joy during their stay at your home. Here are seven fun add-ons that will rock your whole family.
Ring Toss Game
It is a classic game that is fun to play. You can either buy a ring toss set or create own DIY version. You can mark lines in your yard and assign each family member with a different point which makes the game challenging and entertaining. Your family will surely enjoy this fun game during the whole holiday.
Lawn Twister
Making own outdoor mat is easy. With sprays of paint, marker, scissors, and papers you can create the best outdoor game for your family. Twister is a game of odds and has so much fun for your family and friends. The spinner handles the players with odds. Once you remove the dangerous items in your yard, you can play freely with fear of getting hurt on the ground.
Custom Swimming Pools
Custom swimming pools are a great add-on for fun for the whole of your family. A custom pool will actualize your dream pool which will fit all your needs and will be unique. You can transform your backyard with an addition of custom pool at your home today. You will enjoy partying and swimming at your customized spa or pool.
Sprinkler Dance-off
You can create additional fun with water at home. You can create a homemade sprinkler through poking holes in the old water bottle attached to a horse. Then you turn the sprinkler into game content. Your family will display different flips and dances which you will learn, practice, and enjoy the whole time. Dance, in turn, to give each member of the family an opportunity to dance on the sprinkler.
Indoor Camping
You only need a tent, campfire, some flashlights, and some comfy place for sleep and carry some play items. After the set-up of the indoor campsite, your family will be busy for hours. Indoor camping is an excellent activity for a more extended weekend to have a fun time with your family. Indoor camping can be done any time of the year irrespective of weather conditions and turn in to a great adventure. Carry some conned food and entertain your family with great stories over the weekend.
Giant Outdoor Chess
You can buy this chess board for your home and compete in tournaments. You can use pavers or tiles to create the chess board and outsource the giant chess pieces. The chess competition is the excellent way to entertain your family and friends at your home. It provides endless fun for the whole family, and the giant chess is easy to maintain.
Indoor Snowball Game
The snowball game is perfect for the holidays or Christmas decorations. The random snowball fight is very entertaining for the whole family. Kids love the game. Specifically, they enjoy building and painting the snow indoors. You can even create no snow snowball fight. This exciting match leaves the whole family eager to play again.
Whether during summer or winter your family can enjoy a wide variety of ads on at your home. You can design and customize some of the fun games yourself and make your holidays lively, exciting, and memorable. You can install and play indoor snowball, giant outdoor chess, ring toss and sprinkler dance-off games and experience family fun during upcoming holidays. You can also customize your pool at home and enjoy indoor camping.
The post Home Building: 7 Fun Add-ons for the Whole Family appeared first on Preemie Twins Baby Blog.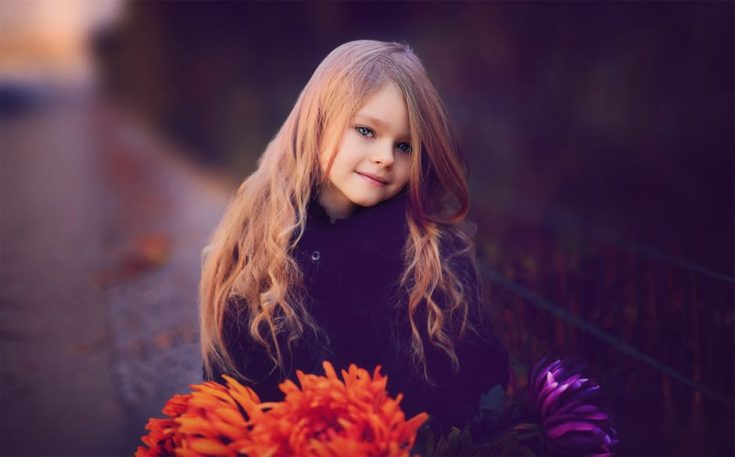 As a parent, it is important that your children grow up to be self-sufficient adults. One way to make sure that this happens is to empower them to be their best while they are growing up. While your children may make mistakes, the lessons that they learn from their failures may be just as beneficial as those learned from their successes. What else can you do to make sure that your children are their best at all times?
Try Not To Be A Helicopter Parent
A helicopter parent is one who is always making sure that their child is safe and never lets that child experience life on his or her own. To truly empower your child to make the most of their childhood, step back and let your son or daughter make decisions when appropriate. This will teach a young person life skills that will be beneficial both today and in adulthood.
For example, you should give your child an allowance that can be spent on anything that he or she wants. However, if the child wants more money, make him or her figure out where that money is going to come from. Starting a business may teach good fiscal habits as well as how to treat people right.
When it comes to education, it's important you take an active role with healthy boundaries. You're your child, but don't rescue them from every problem. It's important that they have the support they need while also learning to take responsibility and independence for their education. Another great way to teach independence is to use a homeschool curriculum program. This may help children to learn critical thinking and other important life skills.
Show That You Are There For Them
While you don't want to smother your children, you should be a strong and constant presence in their life. Be sure to tell them that you will always be there for them and that you can always be trusted as a good source of advice. Regardless of how old you are, it may be easier to take chances and make hard decisions when you have a support network.
By acting as a support network for your kids, they may feel empowered to stand up to a bully or talk to a classmate who may not have any friends. For many children, the approval or support of their parents is their top priority. By showing that you have their backs, they won't worry as much about being teased or bullied themselves when they do something considered controversial by others their age.
Don't Judge Them
If you want your child to be their best self, you need to be ready for whoever that person may ultimately be. For instance, if your child is a homosexual, be ready to embrace and support that lifestyle as best you can. If your child has different political or social beliefs than you do, be ready to accept those beliefs as best you can.
While you don't have to agree with everything that your child says or does, you shouldn't expect them to be just like you. In the event that your child's beliefs are contradictory to those that are generally accepted in town or by others in the family, be ready to stand up for your child. As a parent, your job is to raise a child who is able to function in society as opposed to someone who merely toes the line to make your life easier.
If you are like most parents, you only want what is best for your kids. However, what is best for them isn't always getting an a on a test or being the popular kid. What is important is that they learn to be a good person and to be a good person on their own terms whether you necessarily agree with them or not.
The post 3 Ways To Empower Your Children To Be Their Best Selves appeared first on Preemie Twins Baby Blog.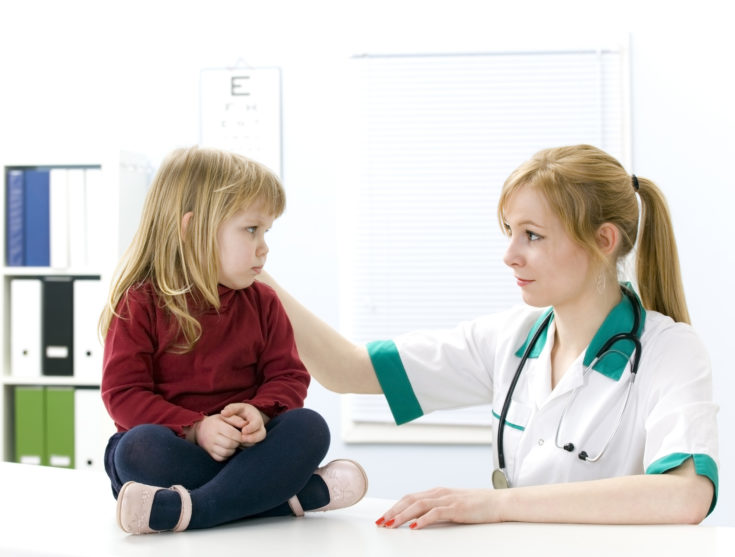 Has your child suffered from respiratory issues on and off for as long as you can remember? Does it seem like you live at the doctor's office or clinic during cold and flu season? Does it seem like they get more than their fair share of respiratory illnesses, and when they do get sick it's much more severe than a typical person would go through? If so, there's a good chance that a respiratory therapist will have been recommended to you.
As a parent, you want to do all you can to ensure your child is as healthy as possible, which could mean visiting one of these respiratory therapists. Before you get too anxious or stressed about it all though, here's a look at what respiratory therapists do and how you can go about picking the best one for your child.
What is a Respiratory Therapist?
When your doctor first recommends your child see a respiratory therapist, it's quite normal to question what they are and what they do. A respiratory therapist, commonly called an RT, is responsible for interviewing patients, conducting chest physical exams, and then determining the best treatment method and therapy for their specific condition. They can diagnose breathing and lung disorders and will consult with your regular physician.
There is also an educational aspect to the job, as they will educate the patient and, in the case of a child, the parents about that child's condition.
Make Sure the Therapist Has the Proper Training
Before you pick a respiratory therapist, you will want to be sure that they have attended a respiratory therapy training program and are now accredited. The accreditation should come from the Commission on Accreditation of Allied Health Education Programs (CAAHEP) or the Commission on Accreditation for Respiratory Care (CoARC).
Accreditation means they have the proper training and skills necessary to treat a number of respiratory issues. It also means they abide by the current standards and regulations. If you want to get an idea of what the best programs are, and what is included in the training, you can visit bestrespiratorytherapyprograms.com.
Look Into Your Insurance Coverage
For many people, insurance coverage is a big part of how they go about picking a respiratory therapist. You will want to look at your plan and see if there is a list of doctors they will cover. If you have questions, it's best to call your insurance provider and speak to them directly.
Make Sure the Doctor-Patient Relationship is Comfortable
You also want to be sure your child feels comfortable with the RT, so it can be helpful to visit the clinic in person first and ask for a tour. This will help to give you an initial feel for the atmosphere and the type of clinic the RT works from.
Worth Doing Your Research
When it comes to picking the best respiratory therapist for your child, it truly pays to do your research and make sure you feel comfortable with your choice.
The post How to Pick the Best Respiratory Therapist for Your Child appeared first on Preemie Twins Baby Blog.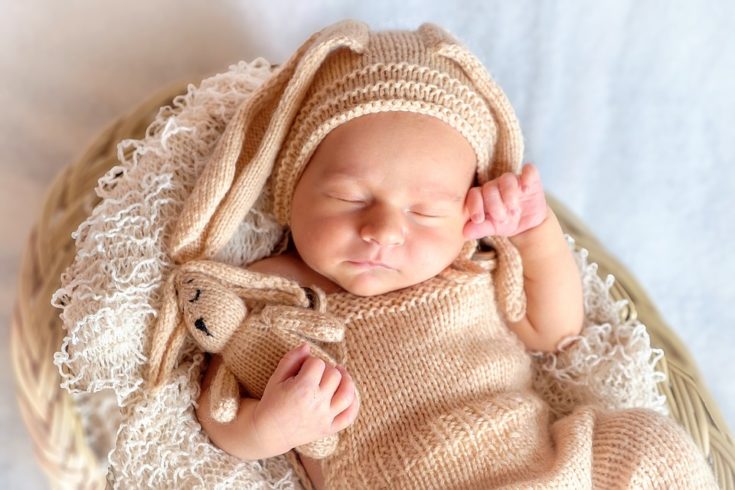 Expectant parents especially new parents are always anxious about what to expect once the baby arrives. Note that, a baby brings along a lot of changes in the home and every parent requires to be fully prepared for these changes. But you can make your work easy by buying all the baby's necessities before she or he is born. For a parent who has had a baby before, shopping for the forthcoming baby is quite easy since you already know what you need to have, unlike a new parent. Therefore, below is a checklist of all the items that you will need to buy before the arrival your child. This list includes all the necessary things that the baby will require.
1. Feeding essentials.
If you are not able to stay with your baby for the full term before they start to feed on solid foods, you will need storage items for keeping your expressed breast milk in the freezer. Also, the baby will require several feeding bottles. Some parents may not have adequate milk for their kids. In such a case, you may be advised by your pediatrician to give your baby particular foods and therefore ensure you buy feeding spoons and bowls. Children especially newborns are very delicate and can quickly fall sick if they are not handled well. They require their individual feeding dishes to prevent contamination. Other feeding essentials that a mother should buy include a feeding pillow, cover, cleaning and sterilizing soaps, a carrying bag, and a dish rack.
2. Diapers.
Diapers are among the top most essentials to have on your checklist. Your baby will need to be changed continuously when they soil their diapers hence you need to have plenty of them. Disposable diapers cannot be bought at once since you will need to keep on restocking after they run out. But it is advisable that you buy enough to use may be in a month.
If you want to use the recyclable diapers, buy plenty to ensure that you have enough for changing the baby especially when you clean them. Buy baby powder or oil for applying on your baby to prevent diaper rash.
3. Clothes.
Some parents prefer to shop for clothes once the baby is born and to be honest this is not a good idea. First of all, buying clothes for a newborn is very easy since all you need to focus on are the sizes and the materials. Also, shopping early gives you enough time to research and choose the best clothes for your child. Remember that children grow up pretty quick and if you are not ready to shop after two months, consider buying different sizes such that even when your baby is three months, he will have enough clothes to wear. Also, keep in mind that babies require being continuously changed hence the need to buy adequate clothes. Some of the clothes to shop for include:
Socks, romper, several sleepers, mittens for their hands, caps, and sweaters for different weathers.
4. The bed and the beddings.
These are other important items that should not lack on your checklist. Your baby will need a comfortable place to sleep when you finally bring him home. So, ensure that you have a nice bed and the beddings should be enough. There are a variety of sleeping beds that you can select for your baby. They include:
Baby cribs are designed in different sizes for parents to select from. If you want a large crib that your baby can still sleep on even when they are above one year, ensure it is large and robust.
These two kinds of beds are designed in small sizes for small babies. If you want your child to sleep next to you, ensure the bassinet has an opening to join it to your bed.
Some of the vital details to look out for when buying your baby's bed include:
Focus on how sturdy the bed is.
The mattress should be equipped with a waterproof cover such that nothing will leak and soil the bed.
The beddings should be pure cotton.
The sheets should be made with cotton to provide warmth to the baby while the blankets should be made with warm material as well to ensure the baby stays warm at night.
5. The Grooming Essentials.
A baby will need a plastic bathing basin that is comfortable and safe.Some baby basins are designed in the form of a bathtub to keep the baby's back, and head supported while bathing them. Although you cannot sit the newborn baby in the basin, you will need it once the baby is stable to sit on his own.
Buy pure cotton towels and a soap dish.
Make sure the soap is purely made for babies. This is because their skin is quite sensitive and any perfumed soaps can quickly cause the baby's skin react.
Ensure you buy their lotions and a soft hair brush.
Nail cutter for trimming their nails and include oils for massaging their delicate bodies after a bath.
6. Traveling essentials.
If you have a car, you will definitely need a car seat. Choose a car seat that is ideal for small babies who are few months old. Also, you may need a stroller to use in the case when you want to take your baby out for some fresh air or morning sunlight. Ensure that these items are comfortable and have safety features like the canopy, straps and also a firm handle. For a stroller ensure the wheels are lockable to prevent the stroller from moving when you stop.
Conclusion.
Ensure that all the above items are on your baby checklist to avoid last minute rushes. It is crucial that you start shopping early to be able to choose the best things. If you are expecting more than one kid, you will need to buy extra items too.
The post Newborn Baby Checklist: 6 Requirements appeared first on Preemie Twins Baby Blog.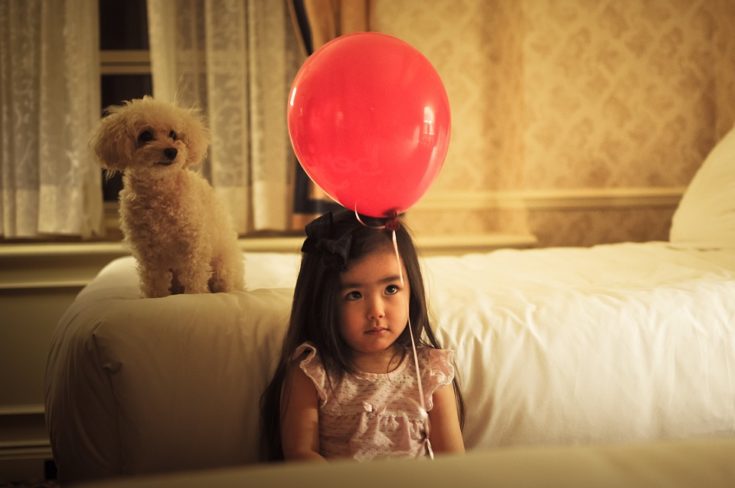 There are some dogs who are afraid of children, which could be due to a lack of social experiences with kids or negative experiences. It is therefore important to deal with your pet's fear of children, as your hound will more than likely meet children at some point. Find out what to do if your dog is afraid of children.
Introduce Your Puppy to Children
Children are naturally energetic, which can be a little alarming to dogs. To prevent growling or snapping, it is important to gently introduce kids to a puppy, especially when welcoming a new pet into the family home. Aim to keep the atmosphere upbeat during their first meeting, and ensure both the children and pets are continually supervised. The younger the age of a pup, the easier it will be for a canine to get used to kids.
A Private Space for Your Pet
Provide your dog with a private, quiet spot if a pet is afraid of children. Visit Pet Crates Direct to find the best sized crates for your canine's breed, weight and height. A crate will provide the dog with a comfortable, safe area they can call their own, so they will have a space they can escape to enjoy a little alone time.
Don't Force a Relationship
Pet owners can make the big mistake of forcing their dog to remain still when a child approaches. If you force an already fearful dog to do things outside of their comfort zone, you can trust this will lead to frustration or aggression, which will prevent the pet and animal forming a stronger bond. So, never force your dog to become a child's friend, as the pooch might feel an urge to defend themselves. Instead, allow them to form a relationship naturally over time, so they one day become the best of friends.
Supervise Pets with Children
No parent should ever leave pets with children, but it is especially important to supervise dogs who fear children; otherwise, you could pose a risk to your child's health, as an afraid dog could potentially bite a child. So, keep your children safe from dogs with constant supervision.
Establish Ground Rules with Your Kids
It is imperative you establish ground rules with your children if you have a fearful dog living in the family home. For example, you should instruct your kids to never interact with a pet when left unsupervised. What's more, they should avoid approaching or touching a pooch when he or she is sleeping, eating or playing alone with him toys. Also, educate your children to gently stroke a pet, rather than poking, pulling or prodding.
Hire a Dog Trainer
A dog trainer will have dealt with many afraid pets throughout their career, so they will have the skills and experience for dealing with fearful pets. If none of the above tips seem to improve your pet's attitude towards children, it is essential to hire a reputable dog trainer, who can help you use positive reinforcement or commands to control your pet around kids.
The post What to Do if Your Dog is Afraid of Children appeared first on Preemie Twins Baby Blog.
More Recent Articles