---
Hello, Crafters! If you've been around my blog for a while, you probably already know how much I love my ink pad/refill/marker combo storage units from Stamp-N-Storage!  Here's a photo of them in action in my craft room:

I love that they hold all my ink stamping needs in one place!  AND their Marker Nook is fabulous for storing ANY of your markers (left unit below):
Well, hang onto your seats because this Friday, November 24, you can save 15% OFF your entire order (excludes Starter Kits & Holiday Bundles)
+ Free shipping on all orders!!  Just click the graphic below to start shopping!
In addition, here are some time-sensitive deals you won't want to miss:
Black Friday Specials (beginning November 24 at 12am Central):

Coupon Code: MIDNIGHT17

Save nearly 30% OFF when you purchase a Stamp-n-Storage Starter Kit on Black Friday from 12AM to 6AM (CST)!
Starter Kits already offer a 20% OFF savings, add coupon code MIDNIGHT17 for an additional 10% OFF. That's nearly a 30% OFF total discount!! Starter Kits are a great way to begin organizing your craft and unleashing your creativity.


Coupon Code: FRIDAY25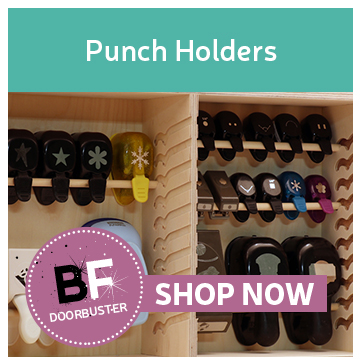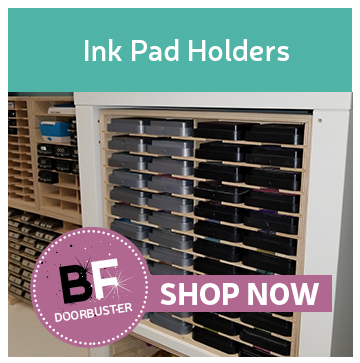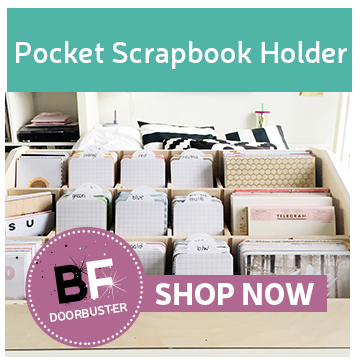 SAVE nearly 25% OFF with these amazing DOORBUSTER SPECIALS available ONLY Black Friday from 10AM to 3PM (CST). 

When you shop any of the DOORBUSTER SPECIALS, you'll receive an additional 10% OFF on top of the already 15% OFF Holiday Specials!!  Wow -- That's nearly 25% OFF some of their most popular products! Just add the doorbuster item to your cart and the coupon code FRIDAY25 during the checkout process for your SAVINGS!
PLUS, don't forget about this holiday bundle special I mentioned here, available through December 30, 2017!
Happy Black Friday Shopping!!


Hello, Crafters! If you've been around my blog for a while, you probably already know how much I love my craft room storage units from Stamp-N-Storage! So I wanted to give you a heads-up about some holiday specials they have for you!
Find a perfect gift for the papercrafter in your life (or yourself)!  Browse through Stamp-N-Storage's Holiday Gift Guide storage solutions that will help your special someone organize their craft and unleash their creativity. You'll find gifts in all price ranges and for every papercrafter enthusiast, available now through December 30, 2017:

The Ultimate Gift Bundle
Gift bundles offer a savings of over 25% OFF and they are sure to make any papercrafter's day!
Gift Certificates
A Stamp-n-Storage Gift Certificate is great for any occasion and can be delivered within minutes! Looking to save it for another day? Just email the certificate to your inbox and print for your special someone. 
Gifts under $25
Gifts under $50
Standard Ink Pad Holder
Marker Nook
Stamp Case Shelf
Sizes: 30 or 24
Gifts under $100
Lock-Down Punch Holder
        12x12 Paper Holder               
Washi Tape Holder
Standard
or
for IKEA
Gifts over $100
I'll be sure to keep you posted if any other special deals become available!
Hand lettering is all the rage right now, and I'm on a mission to practice and get better at it!  So I put together this list of helpful tutorials:
Check out this fabulous Hand Lettering with Copic tutorial over on the Imagination International Inc. blog.  David Sorrell walks you through everything from beginning to end -- choosing your word or phrase, spacing, balance, details, ink, etc.  He used Copic Multiliners SP (0.2, 0.5, 0.7) and Copic Classic Marker to create this wonderful hand lettered Courageous sign!  
This tutorial by Lisa Funk and Addi Robison walks you through and easy process on how to create a faux calligraphy Thank You note.  They used the Copic Multiliner Brush Medium Pen, the Copic Multiliner 0.8 Pen and the Copic Multiliner 0.5 Pen. 
This Mother's Day card tutorial by Melody Howe gives you a free downloadable template you can customize, along with a free downloadable alphabet which you can trace. To make this an easy process, use X-Press It Graphite Transfer Paper.  Customize it and make it into a faux hand lettered card or sign for any occasion!
In this Father's Day Mug Card tutorial, Melody Howe gives you another free downloadable coffee mug template which you can customize with a different free downloadable alphabet! Same as above, just use the transfer paper to customize the saying you'd like to have on the coffee mug!
If you would like to take a hands-on class in person with a Copic instructor, this Hand Lettering Class will be offered on January 20, 2018 in Phoenix, AZ.
Are you a hand lettering pro?  If so (or if you are still learning!), please share your best tips, tutorials, and websites, so I can take a look at them!
Happy November!
I hope you are ready for a week filled with amazing inspiration using the latest release from the Essentials by Ellen line of stamps and dies from Ellen Hutson LLC!  Today I'm using the newest adorable Leading Lady by Brandi Kincaid, Photo Lady!

I stamped the Photo Lady with Memento Tuxedo Black ink onto a Neenah 110 Lb. Solar White panel and colored her with these Copic Markers:
(Skin: E00, E11, E21. Hair: YR21, YR24, E23, E25. Rainbow shirt: R24, YR15, Y18, YG25, B23, V06, RV55, C1. Jeans: B32, B34. Shoes: N5, N6.)
Then I decided to play off her rainbow shirt and continue with the bold and bright by putting the Photo Lady in a garden filled with colorful flowers, created with Julie's Rustic Botanicals stamp set and Distress Oxide Inks!  After masking off the Photo Lady, I used Picked Raspberry, Twisted Citron, Lucky Clover, Spiced Marmalade, Broken China, Cracked Pistachio, Seedless Preserves, Wild Honey, and Peeled Paint to stamp the flowers:
To finish the card, I used Essentials by Ellen Stitching Lines dies to create a stitched border along the top edge and top third of the sides. Then I die cut a photo frame and stamped it with one of the great sentiments from this set and popped it up over the Photo Lady.
Last Thursday I mentioned the fabulous Leading Lady by Brandi Kincaid stamp and die bundles (which includes this new Photo Lady!), so if you haven't started your collection yet, this is a great way to get caught up (or maybe gift a friend or relative?), at a savings!
Leading Ladies by Brandi Kincaid Bundles:
There are also two other awesome discounted bundles available this month: Julie Ebersole's Modern Christmas stamp bundle and coordinating die bundle, at a 10% savings!  These would be fabulous for holiday card, tag, and gift making!
Modern Christmas by Julie Ebersole Bundles:
BLOG HOP:
To see more inspiration using the November Essentials by Ellen release products, there is a blog hop today!  Next on the hop is my awesomely talented friend, Lisa Adametz!  If you get lost along the hop or would like to start at the beginning, you can find a full list of participants over at the CLASSroom blog.
Thanks so much for visiting today!
SUPPLIES: >>>>>>>>>>>>>>>>>>>>
Hello Crafters! Today I'm sharing a sweet figurine I've had for many years. It was originally painted bronze and gold and looked fantastic in our old house, but since moving into our new house last year, it just didn't fit in with our new gray and silver scheme. So I turned to my Tommy Arts Paint to save the day (and the figurine)! Before, with the plaster figurine painted all the same color, none of the details really stood out. I love all the depth and details you can see after she was repainted!

To start the process, I painted the plaster figurine with a base coat of Tommy Art's Rock Gray chalk based mineral paint:
 

Tommy Art chalk colors are high-quality, rapid-dry, chalk-based mineral paints. Each chalk color offers superb coverage, opacity, porosity, and lightfastness. Tommy Art chalk colors adhere to most surfaces without preparation and are available in more than 35 colors.
Next, I painted the girl's hair, the bird, and the base of the figurine with Tommy Art Brown Black chalk paint:
The two different colors really helped bring out the details! 



Next, I painted Tommy Art's White Coating over the Brown Black chalk paint, focusing on mainly painting the raised areas (left photo below). Working in small sections, I immediately wiped away the excess coating (right photo below). This left the recessed areas the darker brown-black:

The coatings come in five different colors, which are used for transparent and semi-transparent effects, while also serving as a protective finish.
Here's how the White Coating over the Brown Black chalk paint looked, after I finished:

Next, to bring out the details of the the rest of the figurine, I brushed Antiquing Wax over just the Rock Gray chalk paint areas (face, dress, arms and legs):  



Tommy Art waxes are a creamy, solvent-based beeswax that can be used to add color or to create a seasoned look. Ideal for use with wood, plaster, and metal. Each of the four colors produce their own decorative effects. They are easy to apply and buff, and are an excellent way to protect surfaces.
After letting the wax dry just a little while, I wiped it away with a soft cloth, leaving the dark wax in the recessed areas. This really brought out the girls' details:



Then to accent the girl's hair bow and the bird, I highlighted them with Tommy Art Silver Metallic paint: 



Then to seal and finish her hair, the bird and the base, I gave them a protective coating of Neutral Wax.
Here she is, all done:

Now she fits into our home decor much better!

Do you have some old home decor items that could use a facelift?  I hope you'll give Tommy Art chalk paints, coatings, waxes, metallic paints, varnishes, pastes, and other specialty products a try!
Thanks for stopping by today!