Here is a sample subscription for you. Click here to start your FREE subscription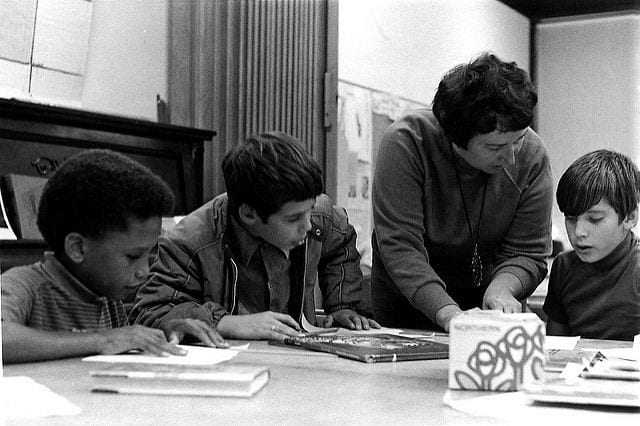 Each week, I publish a post or two containing three or four particularly useful resources on classroom instruction, and you can see them all here.
Of course, this is a crazy time for "classroom" instruction….
You might also be interested in THE BEST RESOURCES ON INSTRUCTION IN 2020 – PART TWO.
Here are this week's picks:
Writing Classroom is from the University of Kansas and has a ton of videos and PDFs about teaching…writing. I'm adding it to The Best Professional Development Resources On Writing Instruction.
HOW TO TEACH WRITING TO ANYONE is from The Learning Agency, and shares summaries of several useful studies. I'm adding it to Best Posts On Writing Instruction.
A little humor:
Six years ago I began this regular feature where I share a few posts and resources from around the Web related to ESL/EFL or to language in general that have caught my attention.
You might also be interested in THE BEST RESOURCES, ARTICLES & BLOG POSTS FOR TEACHERS OF ELLS IN 2020.
Also, check out A Collection Of My Best Resources On Teaching English Language Learners.
In addition, look for our new book on teaching ELLs, which was published in the Spring of 2018 and learn about our next book.
Here are this week's choices:
Sound Grammar provides lots of free videos, along with student handouts, on grammar. It seems to be a newer site (at least to me!) created by the same people behind ELLO, which has been an excellent site ELL site for many years. I'm adding it to The Best Sites For Grammar Practice. By the way, I've just completely revised and updated that "Best" list.
Cool English has a number of nice student interactives.  I'm adding it to the same list.
Teacher Tools has been getting some "buzz" these days as a nice site for ELL teachers and students.
California Bill Would Redefine Dual Language Learners is from Language Magazine.
The NY Times has a number of online word games. They're too challenging for ELLs, but one idea I have is using the concepts to have students create paper versions for their classmates to play (though I'd love to hear if you know of tools that could be used to make ones online). They'd also be easy enough for me to create them. The two that caught my attention were Spelling Bee and Letter-Boxed. I'm adding this info to The Best Ideas For Using Games In The ESL/EFL/ELL Classroom.
Speaking of potential games, Jimmy Fallon uses several great ones on his show that I have adapted for my classroom, and you can see those on that "Best" list.  A newer one is called Face-Off  (I've embedded a video of it below) and I don't think it's one of his better ones.  However, I am wondering if it hold some potential for an ELL classroom.  It would obviously be great if you are teaching "feelings," but I'm not sure if it could be used for other topics?
Creating Interactive Stories With Twine is from TESOL. I'm adding it to The Best Places To Read & Write "Choose Your Own Adventure" Stories.
Many English learners reluctant to return to in-person instruction at California schools is from Ed Source.
The Loudness Of Silent Video is from ELT Buzz. And here is a great collection of them. I'm adding it to The Best Popular Movies/TV Shows For ESL/EFL.
Story cubes: ideas and resources is from On The Same Page.
I'm adding this next tweet to The Best Resources For Using "If This Animal Or Image Could Talk" Lesson Idea In Class:
This is an amazing video, one that ELLS could watch and then describe what they saw:
After committing to increase the numbers of refugees accepted by the United States this year, the Biden Administration has changed its mind.
You can read more about it in The NY Times article, Biden will keep Trump's historically low cap on refugee admissions.
President Biden has been doing a lot of great things, but this decision and the one to continue having standardized tests this year have been very bad ones.
And this decision on refugees is likely to cost lives.
I'm adding this post to The Best Sites For Learning About World Refugee Day.
Addendum: Also see Washington Post article, Biden administration to keep refugee cap at Trump's level, far fewer than what it proposed to Congress.
UPDATE: It appears that the strong negative reaction to the Biden administration may have caused them to back down:
Ten years ago, in another somewhat futile attempt to reduce the backlog of resources I want to share, I began this occasional "Ed Tech Digest" post where I share three or four links I think are particularly useful and related to…ed tech, including some Web 2.0 apps.
You might also be interested in THE BEST ED TECH RESOURCES OF 2020 – PART TWO, as well as checking out all my edtech resources.
Here are this week's choices:
Squigl looks like a cool and easy way to create videos. Read all about it at Create Content with SquiglCreate Content with Squigl by EVA BUYUKSIMKESYAN.
Here's a very, very low energy video I made with it in minutes late at night:
I'm adding it to The Best Ways For Students To Create Online Videos (Using Someone Else's Content).
Google has unveiled some big changes to Google Earth. Read about it in their posts, Time flies in Google Earth's biggest update in years and in 3 ways Liza Goldberg uses Timelapse to explore the planet.
Here's a video about it:
I'm adding this info to The Best Resources For Google Earth Beginners Like Me.
How to Add Audio to TeacherMade Activities – And Integrate Google Classroom is from Richard Byrne.
More Recent Articles