Next February, this blog will be celebrating its ten-year anniversary! Leading up to it, I'm re-starting a series I tried to do in the past called "A Look Back." Each week, I'll be re-posting a few of my favorite posts from the past ten years.
You might also be interested in:
 A Look Back: Best Posts From 2007 To 2009 
 A Look Back: 2010's Best Posts From This Blog
A Look Back: 2011's Best Posts From This Blog
A Look Back: 2012's Best Posts From This Blog
A Look Back: 2013's Best Posts From This Blog
In 2013 and 2014, respectively, I originally posted two "Best" lists that I have continually updated – and referred to – since their original post date.
I thought readers might find it useful if I highlighted them again here:
The Best Advice On Using Education Technology

The Best Posts & Articles Highlighting Why We Need To Be Very Careful Around Ed Tech
I hope you find them as useful as I have….
Encouraging Students to Set Their Own Goals is the title of my latest eight-minute BAM! Radio Show.
I'm joined by Dr. Sanée Bell, Rita Platt, and Kevin Parr. They have also all contributed written commentaries on the topic to one of my future Education Week Teacher columns.
I'm adding it to All My BAM Radio Shows – Linked With Descriptions.
I think, though can't be sure, that this new video might be useful in a science class. Let me know what you think of it:
I haven't been a fan of playing music in the classroom (except during more "meditative" times when students are focusing on "mindfulness"), though I've shared articles offering many different perspectives at The Best Research On Listening To Music When Studying.
Today, The Atlantic published a review of much of the research literature, using the headline The Best Music for Productivity? Silence.
Here's an excerpt: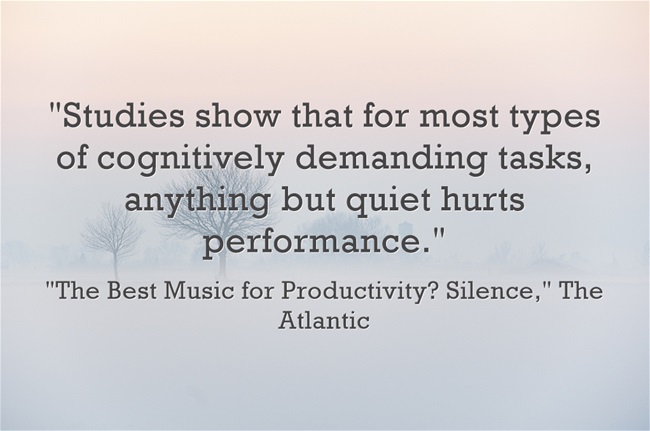 Let me know what your experience has been!
More Recent Articles