'Something Must Change' to Address Challenges Facing Native American Youths is the headline of my latest Education Week Teacher column, part two in a three-part series.
In it, Dr. Susan C. Faircloth, Kelly Sassi, and Jennifer Borgioli share their thoughts on the challenges facing Native American youth.
Here are some excerpts: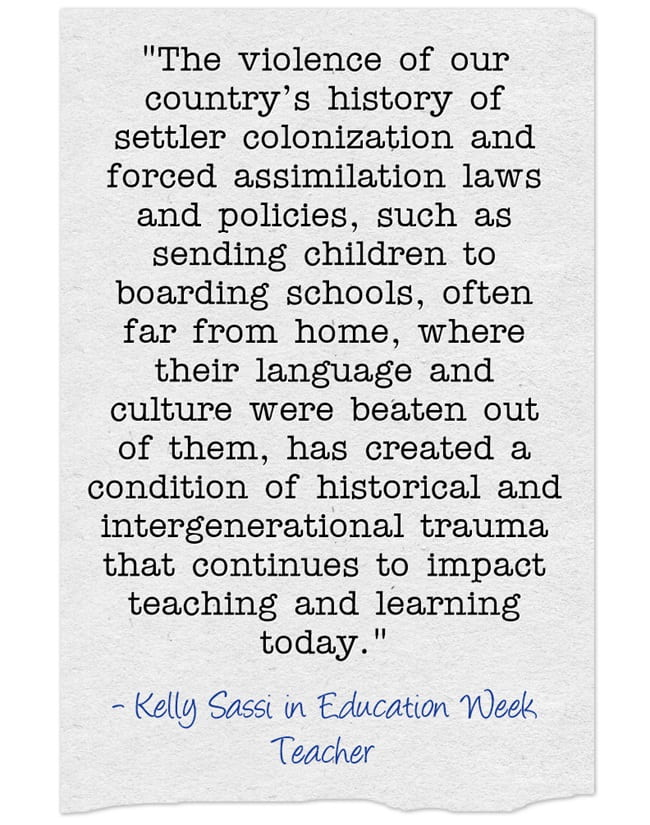 I regularly highlight my picks for the most useful posts for each month — not including "The Best…" lists. I also use some of them in a more extensive monthly newsletter I send-out. You can see older Best Posts of the Month at Websites Of The Month (more recent lists can be found here).
You can also see my all-time favorites here. I've also been doing "A Look Back" series reviewing old favorites, too.  Check out A Look Back: 2018's Best Posts From This Blog – Part Two.
Here are some of the posts I personally think are the best, and most helpful, ones I've written during this past month (not in any order of preference) There are a lot of them this month:
MY NEW BAM! RADIO SHOW IS ON THE CHALLENGES FACING NATIVE AMERICAN STUDENTS
STUDENT-CREATED SUMMARY VIDEOS OF U.S. HISTORY UNITS – HANDOUTS INCLUDED
"WAYS TO USE TECH EFFECTIVELY IN ENGLISH CLASSES"
IT'S NO SURPRISE TO TEACHERS, BUT RESEARCH SUGGESTS THAT MOST BENCHMARK ASSESSMENT ARE USELESS
WOW! I GUESS BIG CHANGES ARE COMING TO THE IB THEORY OF KNOWLEDGE COURSE
NEW REFLECTIVE ADDITION TO RETRIEVAL PRACTICE NOTEBOOK THAT I THINK IS A GOOD IDEA (IF I SAY SO MYSELF)
THIS HASAN MINHAJ CLIP DISCUSSING HOW TO CORRECTLY PRONOUNCE HIS NAME IS PERFECT FOR STUDENTS
"THINKALONG" LOOKS LIKE A GREAT SITE TO PROMOTE CRITICAL THINKING
CLASS INVENTION PROJECT – INCLUDING HANDOUT & EXAMPLES
HERE'S MY SHORT UNIT ON FOLKTALES – INCLUDING STUDENT HANDOUTS
"MEMR.TV" IS A FUN TOOL FOR ENGLISH LANGUAGE LEARNERS (& EVERYBODY ELSE)
DUOLINGO'S APRIL FOOL'S PRANK IS EVERY LANGUAGE TEACHER'S DREAM
"LISTEN TO DISCERN" OFFERS USEFUL INFORMATION LITERACY RESOURCES
ANOTHER STUDY FINDS THAT POVERTY CAUSES COGNITIVE CHALLENGES, NOT THE OTHER WAY AROUND
"WE ALSO SHOULDN'T LET WHITE PEOPLE OFF THE HOOK"
LISTS OF MUSEUMS GOING "OPEN SOURCE" & LETTING THEIR COLLECTIONS BE USED FOR FREE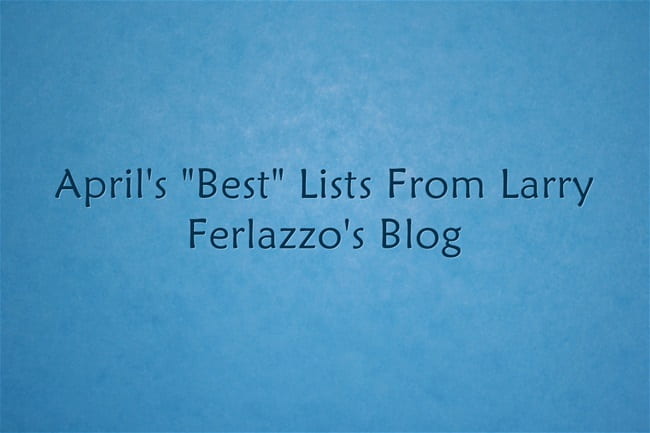 Here's my regular round-up of new "The Best…" lists I posted this month (you can see all 2,038 of them categorized here):
THE BEST COLLECTIONS OF INSTRUCTIONAL STRATEGIES FOR ELLS – HELP ME FIND MORE!
APRIL 20TH IS THE TWENTIETH ANNIVERSARY OF THE COLUMBINE MASS SHOOTING – HERE ARE RELATED RESOURCES
A BEGINNING LIST OF THE BEST RESOURCES FOR TEACHING ABOUT REPARATIONS
THE BEST TOOLS FOR STUDENTS TO CREATE TUTORIALS ONLINE
THE BEST WEB 2.0 APPLICATIONS FOR EDUCATION IN 2019 – PART ONE
The hidden network that makes the internet possible is the new lesson and video from TED-Ed.
I'm adding it to The Best Sites To Learn About The Internet.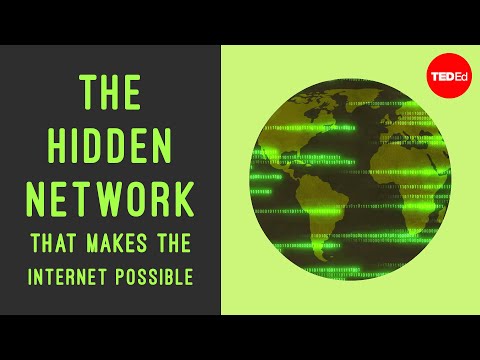 More Recent Articles