The condemned welcome you: Fight for your life and face ruthless battles in the ancient
Coliseum
! Experience Gladius2 - and submerge yourself in the barbaric world of the gladiator fights. Here you fight against thousands of real opponents - and in full-screen mode! Control your gladiator with the mouse or keyboard through the dust of the
arena
- only the bravest survive the fight against the lions, beasts and strong berserkers.


Gladius2 offers action-packed game fun with hand-to-hand and long-range weapons. Numerous arenas are just waiting to be fought in - and as a Premium member you can even design your own arenas with the arena editor. Everything is in a complex 2D/3D environment and with fantastic details. The complicated graphics and the newest animation technology turn Gladius2 into a real action adventure!


Are you equipped for the fight in the arena? If so, it's going to get dusty and serious! Select your gladiator, sharpen your blade, equip yourself with weapons - and the battle can begin. Do not be afraid: Defiance of death, the will to win and bravery are your virtues.


Gladius2 is a flash-based browser game with the look and feel of a full-price title: For the first time, the fighting arena has been scaled for full-screen use: that way, the 3D look and the graphic details really show up. The action-packed gameplay turns the fights, animal hunts and missions into a mass spectacle. Everyone can get started right away - with numerous weapons, ammunition and armor, thousands of opponents become intoxicated at the same time by the applause of the masses and fight for the rank of the best gladiator in the arena.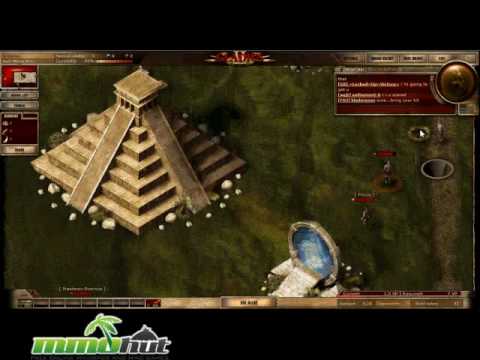 All Points Bulletin (
APB
) is a massively multiplayer online
freeform
combat and driving-based game, designed by the creator of the original
Grand Theft Auto
(GTA) franchise. APB brings players into a living, breathing city where cash is king and territory equals respect.
In a fight to dominate the expansive world of APB, players must decide which side of the
law
to abide by, as Law Enforcement who take on the challenge of supporting and safeguarding justice, or as Gangs, who operate against the law and any opposing groups by any means necessary. APB will provide players with the ultimate customization options from their weapons, vehicles and clothes to their attitude, music and environment.
APB blends fast-paced third-person action, deep customization, and meaningful achievement to create a unique persistent online multiplayer experience. APB utilizes cutting edge
technology
to create a "living, breathing" city where players clash - on foot and in vehicles - to determine the future of San
Paro
, a fictional metropolis, where two factions - Enforcement and Criminal - vie for control.
APB is being developed by
Realtime Worlds
- creators of the award-winning
Xbox 360
title
Crackdown
- and is one of the largest and most ambitious
online game
projects in development worldwide.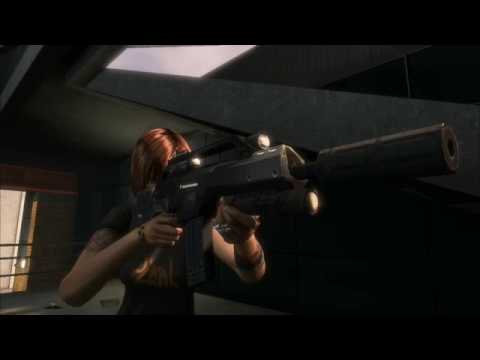 With a strong
RPG
component, wide range of class skills and fantastic visual combat effects, Karos Online offers a rich player experience and an exciting end-game for
guilds
, including castle sieges and resource control points.


There are a variety of dynamic dungeons to explore, with shifting
paths and surprises to challenge players as they progress in level. The economy is well-developed, with mining, fishing and crafting elements and a consignment system for storage.

Karos Online offers rare graphical quality for its small client size, and will be accessible to a vast range of computers with minimal requirements.







Experience live, fast-paced racing action in the newest
browser game
generation! ChaosCars presents real
3D graphics
and intuitive control with your keyboard and mouse - and without the nuisance of downloading a client! With ChaosCars, Bigpoint has redefined the browser game: with a look and feel just like a
PC
or
console game
!


Thousands of players cut loose at the same time around the track in this multiplayer racing game. In the abandoned city, under the searing desert sun or on the track: On the offroad track the chase with other ChaosCar pilots turns into real action fun.


The speed machines handle like real cars on the stretch - a super-clever real-time physic makes it possible. The player steers his vehicle directly: he is in the middle of the action and always has all the important cockpit information in view.

The newest shockwave technology for browsers makes it possible: in this action racing game, the player steers almost like he would in the cockpit. Thanks to simple and intuitive controls on the keyboard, ChaosCars offers offers fast-paced racing fun. With a mouse click, the player sets his sights on his opponent - and can react quick as a flash and fire his ammunition.

A complete munitions arsenal and numerous extras are available to outfit the speed machines - with a large selection of vehicles, ammunition and weapons, every attack turns into an action packed stunt.