You Can't Try This at Home!
Throw a propane tank into molten lava! Should be spectacular - read this article and watch the video. Be educated and entertained and wonder why people don't have better things to do.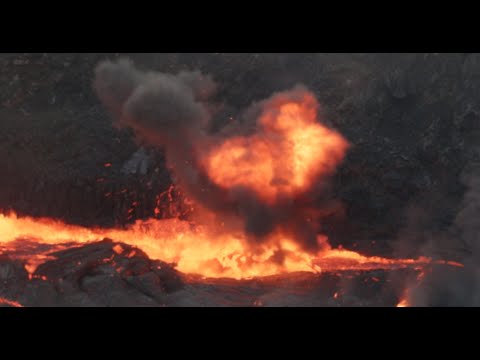 22nd to 28th May 2017
The following is an extract from Bristol Geology Calendar
When
Mon, 22 May, 19:30 – 21:30
Where
Wynstones School, Stroud Road, Whaddon, Gloucester ()
Description
The Geology of the Oceans past and present (including plate tectonics, environments, and current/developing ideas on oceanography and marine geology). Often termed the last frontier to be explored on Earth, there have been great advances in our understanding of the oceanic realm over the past half century. This course aims to study the main developments and what we might expect in the future, based on current research. Monday 24th April, for 10 weeks, until 10th July (not 1st nor 29th May). Held at Wynstones School, Stroud Road, Whaddon, Gloucester from 7.30-9.30pm on Mondays. Cost £70.
When
Tue, 23 May, 09:45 – 13:00
Where
The Meeting Room, Alfred Gillett Trust, The Grange, Farm Road, Street, somerset ()
Description
As per our last Update we will be holding a meeting of our Somerset Geology Group (SGG) network on the morning of Tues 23 May 2017. It will be a chance to: meet each other (including Lesley Dunlop, chair of GeoConservationUK, who we are delighted to say will be joining us); learn more about our partnership project with Somerset Environmental Record Centre (SERC) to review Somerset's Local Geological Sites; discuss opportunities for voluntary involvement on that project; and to discuss the future organisation of SGG. We will end the meeting with a special tour of the fossil collection held by the Alfred Gillett Trust (led by SGG member and AG Trust volunteer, David Hill); and we will be able to chat over a picnic lunch for those that will. Please email Garry Dawson at Somersetgeology@gmail.com if you plan to come so that we have an idea of numbers. See attached for location & car parking (in the adjacent Clarks Village car park). The meeting room is on the first floor which is only accessible via stairs, so our apologies that it is not fully accessible: let Garry know if you need any further detail re accessibility and/or to arrange a parking space close to the building for you, as there is very limited space there. Agenda - Coffee from 9.45am; meeting starting at 10.15am. Welcome and introductions Presentation: progress in developing our project to review Somerset's Local Geological Sites Discussion on the project , including the potential for voluntary input from SGG members; The national context from Lesley Dunlop, Chair of GeoConservationUK; Future organisation of SGG – including summary of SGG activity over the last year; proposed structure for the future; potential volunteer tasks to assist organisation; and next meeting (potentially in October as part of Mendip Rocks Festival) 12 – 1pm: A special guided tour of the fossil collection held by the Alfred Gillett Trust This includes many fine specimens of Ichthyosaurs, recovered from quarries around Street. The collection was amassed by Alfred Gillet (1814-1904), a retired local ironmonger, and was displayed in the Crispin Hall, Street, until around 1948. For further information see: https://alfredgilletttrust.wordpress.com/collections/geological-collection 1- 2 pm: Picnic lunch We will be able to chat informally over picnic lunch, either in the meeting room or there is a small garden/orchard area outside if the weather is fine. You are welcome to bring a picnic (or there are food outlets nearby). Looking forward to meeting you! Wendy Lutley, Coordinator Working in partnership with Somerset Environmental Record Centre (SERC); for more information visit www.somerc.com/somerset+geology+group/; a member of GeoConservationUK, the Association of UK groups, whose mission is to: 'encourage the appreciation, conservation and promotion of local/regional geological sites for education and public benefit'. Our thanks to the Alfred Gillett Trust for hosting this meeting for us.
When
Thursday, 25 May 2017
Where
Pupil referral Unit opposite Maylite Trading Estate on B4197, just south round the corner from the village hall ()
Description
Evening Geology Course Volcanoes in action – their magmas and minerals Dr Paul Olver Contact John 01886 888318 Cost £35
Dinosaurs meet Ghostbusters - what not to like?
Judy Hible has brought THIS ARTICLE to my attention. Zuul crurivastator is reported as having a remarkable similarity to monster from the 1984 film Ghostbusters. Not having seen the film I cannot comment. (I lead a very sheltered life.) But the discoverers see the resemblance and the name Zuul comes from the film.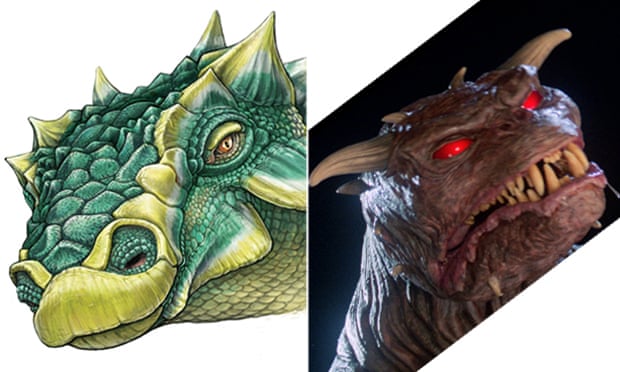 Zuul crurivastator, (which translates as Zuul destroyer of shins) left, alongside Zuul the Gatekeeper of Ghostbusters fame.

(I find the resemblance unconvincing.)

The Guardian article gives a lot of information. The original, academic, article can be found HERE and that gives a HUGE amount of information.
Will Campi Flegri erupt soon?
Bruce Buswell has brought this article to my attention. The Campi Flegri or (for those with a Classical education) the Phlegraean Fields is a volcanic caldera just west of downtown Naples.
There are now indications that the magma beneath the caldera is moving and this may indicate that an eruption may be expected sometime. It probably won't be big and it may not be soon but it will happen eventually.
If you have ever been to Naples the thought of evacuation cannot be imagined. Would you leave your house empty and know that other people know it is empty - in Naples!!! The streets of Naples are in perpetual gridlock even at the best of times. I'm glad I am not in charge of arranging such a thing.
Earth's Magnetic Field - Flipping and Lava Lamps
In this article the author writes that flipping of the earth's magnetic field may be caused by recently discovered "large-low-velocity-provinces" or "blobs" at the junction of the earth's core and mantle. These have been discovered by study of seismic oscillations caused by major earthquakes.
These regions might be less dense simply because they are hotter. But an exciting alternative possibility is that the chemical composition of these parts of the mantle cause them to behave like the blobs in a lava lamp. This would mean they heat up and periodically rise towards the surface, before cooling and splashing back down on the core.
Such behaviour would change the way in which heat is extracted from the core's surface over millions of years. And this could explain why the Earth's magnetic field sometimes reverses. The fact that the field has changed so many times in the Earth's history suggests that the internal structure we know today may also have changed.
We know the core is covered with a landscape of mountains and valleys like the Earth's surface. By using more data from Earth oscillations to study this topography, we will be able to produce more detailed maps of the core that will give us a much better understanding of what is going on deep below our feet.
I knew staring at these wasn't just a waste of time!
More Recent Articles