Author's introduction: the names and some details are changed to protect the innocent. There is slight embellishment but other then that – this is the untold truth
Caveat Emptor or Jdate: The Untold Story
A
t the age of 46, i find myself in the dating game. Divorced over 10 years ago and now dumped after an 9 year relationship with a man i was certain i would grow old with, here i am. After a couple of months of mourning and boring my friends silly with ranting and raving over the unceremonious way i was dumped, i picked up the pieces and looked around. Ok, i work 10 hours a day in high tech, two teenage boys at home, what are my prospects for finding a new mate? Slim to none......... So what do single women do? The answer was Jdate. I lurked in the Jdate forum for a few weeks, perusing the sea of available wonderful men (at least according to their profiles) and finally gathered the courage (and swallowed the pill of humiliation) to sign up for a subscription. 99 Nis per month seemed a small enough fee for everlasting happiness, right? And i plunged in, anxious to meet my 'bashert' (yiddish word for destiny). I had been 'single' before – right after my divorce. And had met latest and last (the dumper) easily enough. And yes, through another dating site that is, as far as i have been able to ascertain, now defunct. How long had it taken? Hmmm.... maybe a month? So when i set out in the Jdate world, I was certain that I would be happy and whole within a few short weeks. Little did I know what would be waiting for me.......
I filled out my profile fastidiously. Didnt mince words. Told the truth about my age. My weight! Everything. Because if you read it on internet, it is Gospel, no? It has to be the truth because who would lie, right?
My first date was an international business man, living a villa in Ramat Hasharon, who had a vineyard in the north of Israel. Master's degree. 54 years old. The picture on Jdate showed a good looking man. He sounded serious and impressive. We spoke on the phone a couple of times and I was already picturing myself touring the vineyard with him in the north of Israel, picking off the sweet grapes, hand in hand. In reality, the vineyard was a basement filled with wine bottles from some venture which had literally fermented. 54 years old was actually 60 years old. And the man was unemployed. Oh yea – the villa in Ramat Hasharon? A rental. And a delapidated one at that, in the wrong area of town. When confronted with all these untruths, the man was astounded that i was angriest about the lie with regard to his age. "Everyone on Jdate shades the truth about their age!!" Yea right. Everyone but me. And so ended my first experiment.
My second date was with a man who had just come back from years of working in the States. Amir sounded sweet on the phone, excellent English, great sense of humor. Living in a nice apartment in Rishon. Working out of his home. He described himself as a bit stocky. Said he needed to lose about 20 lbs. I have always had a propensity toward men with pot bellies (yes I know it is a weird fetish) so I wasnt put off by the description. We spoke a few times on the phone and made plans to have coffee on Thursday evening in a small coffee house in my hometown of Raanana. I was looking forward to meeting Amir. I got to the coffeehouse exactly on time. I had been coached by my single friends to insist on a picture first but i pride myself on not being shallow and decide the hell with it. Amir sounded nice. How bad could it be? Well, add a 0 to the 20 lb overweight and you have it. Morbidly obese, belly hanging down to this thighs, walking slowly trying to move his weight along with sidewalk. I swallowed and put a nice smile on my face. Turns out that Amir lives with his mother because he is still trying to 'settle down' after living abroad for so long. Drives an old Subaru. And is looking for a job........ But at least he didnt lie about his age.
I started getting a bit more street smart now. And decided to correspond with the man first before actually speaking to him. I have always written easily. Been able to express myself well in writing. So i started looking for a man who would be willing to correspond a bit first. And found someone interesting. Zvika. Zvika was a bit older then i would have liked – 56. He actually lives in Raanana which is nice. Chairman of a group of companies. Sounded promising. By the way, with all the men who wrote to me on Jdate, very few of them were willing to email a bit first. They are usually interested in my phone number. Or shoving theirs down my throat. After my first two dates I was too wary so I decided to go my own way and if they were not interested in corresponding first, well, then that was their loss. And so I wrote back and forth with Zvika for a couple of weeks. His written english was quite good for an Israeli and it seemed that he had a healthy sense of humor. And as hard as i worked to surreptiously confirm what he had written in his profile, so far so good! Yesh! So we wrote and we wrote. And i was getting curiouser and curiouser. Why wasnt he asking me for my phone number? I bit the bullet and offered it to him. And he called that evening. The call was a bit awkward (I still have problems just cold calling a man – I mean, what do you say? After "Ma Nishma?" it goes downhill.....). We made it through that call and it was followed up by another call a couple days later. This one went a bit more easily. I was pleased. The guy sounded nice. We met in yet another coffeehouse in Raanana (I needed to change the date venues before I was too easily recognized by the waitresses as a serial dater). The date went well. I was cautiously optimistic. We wrote and spoke a few more times on the phone. Between Zvika's schedule and mine, it was hard to find time for another date. He was due to go abroad on a business trip that weekend. I was disappointed. I knew i wasnt his physical type (he preferred round women. Author's note here: where the hell was he before i lost 20 lbs a couple of years back??? i had heard rumors of men that preferred round women but never had the honor/privilege to actually meet one) but i felt that there was some kind of chemistry there. Zvika called on the saturday morning before he was due to fly later that night. Invited me over for coffee. Now understand that i dont drink coffee and i didnt actually believe he meant coffee. But eternal optimist that i am, i dressed for success and walked over to his home. My g-d – what a home! The guy is a zillionaire. He met me at the door with a big smile. And as he ushered me into the house, he enveloped me in his arms and gave me a kiss that i still feel to this day. One kiss, followed by another kiss. And then the third kiss sealed my fate. With a boyish grin (no mean feat for a 56 year old) he told me that he wanted to take me to bed and i found myself being led/dragged up the stairs. The only things that registered in my mind were 'where is the coffee' and 'is this really happening'. I caught a glance of the sign hanging over his bedroom door : Lover's Lane. And gulped. Oi vey. What have i done. What followed was a few hours of the best......... read that again – the BEST SEX i have ever had! And no phone call the next day. I cursed myself for having no morals (while secretly relishing and reliving that sex) and made a note : no going over their homes before the 4th date. Ok – NEXT!
Next was a good looking 52 year old high tech consultant. Sounded wonderful both on paper (well computer) and on the phone. Flag tho: divorced 1.5 years. And mentioned the ex-wife about a dozen times on the two phonecalls that we had. Uh oh. We met in yet another raanana coffeehouse (thank g-d there are so many coffeehouses in Raanana). The poor guy – I have always been outspoken and as soon as i saw him, i proclaimed "You are adorable!" Yea, well, i have never been one to be timid or shy. The date was a success by most people's standards. I mean, you dont hold it against him that in the middle of the date, he reached his hand into my mouth, grabbed on to my crooked lower teeth and exclaimed "Why didnt anyone think to give you a retainer at the age of 14??" That kind of set the tone for an extraordinary first date. I mean, you would have laughed, right? At one point during the date he asked me about the labels in my clothes. I kind of looked at him "huh?" turns out his is slightly OCD (for those not in the know, that is obsessive compulsive disorder, you know, those people who have eccentric habits that can sometimes be endearing?). Anyway, he insisted on reading the labels in all of my clothing. I was thankful that he took my word that my underwear was Victoria's Secret.
Anyway, you will be happy (and probably surprised) to learn that I havent given up. As Helen Hunt said to her movie mother in that unforgettable movie with Jack Nicholson (what is the name of that movie??) - why cant i have a normal boyfriend??? Yes, and hopefully i will have the answer to that question. One day soon.
---
You too can post your dating story on
Dates Out Of Hell
.
Click here to find out how
!
---
Tags:
The following was written and submitted by
Vicky Zhou
who co-founded the website "
Got A Crush
" (details after the written article).
Turning A Bad Date Around
You were nervous going in, traffic kept you up so you showed up late and now you are fumbling with your words trying to think of things to say. No one likes the feeling of a bad date, nor do most people like being in a situation where it is obvious the person they are with is not enjoying themselves.
Luckily, if you are smart about things and remain calm, there are some ways you can turn that bad date around and redeem yourself by nights end.

Flat Out Apologize And Ask To Start Over
Sometimes if things are going very badly, you might just want to apologize for the rough start (this would be applicable say if you arrived late) and then ask if you could start over. Most people do realize that dating can be an intimidating process and if they are fairly interested in you from speaking with you before hand will be willing to 'start fresh' once again.
Move The Date To A Different Environment
Sometimes it's not so much that you and your date are having trouble with each other but more of an issue with the situation you are in. When this is the case, it's best to just pick the date up and move somewhere else.
For example, if you are at a noisy event and can hardly hear each other over all the screaming that's taking place, go somewhere that's a little more intimate where you can actually have a decent conversation.

Stop & Breathe
On some dates, the issue is solely with yourself. Maybe you have become so overly nervous that you just can't put together sentences or you can hardly look the other person in the eye. Whatever the case, stop and take a deep breath. Remind yourself that the person is here with you because they showed interest.
Another way of looking at things that might help you to relax is to think of the situation as them needing to impress you. Obviously you don't want to act in such a way as to make them feel as though they are being interviewed, but being partially in this mindset will help take some of the pressure off yourself.

Change Conversation Topics To Something You Are More Comfortable With
At times the cause of a date going badly can be because of the conversation topics that were discussed. If there were things you either weren't comfortable discussing in the first place or things that you knew very little about, you might not have really said much at all.
This could be leaving your date with the impression that you aren't all that friendly or aren't enjoying yourself, which again is not something you want to portray.
At the next opportunity, take the initiative and change the conversation to something you do like to talk about. The simple fact that you feel more comfortable will improve your mood as well as the impression you give off.
Ask More Questions
Most people love to talk about themselves. So if your date is not going the way you'd like it to and you are getting the impression the other person is not enjoying themselves, start asking them more questions about their interests. As long as you are showing genuine interest most individuals will not have a problem discussing this.
Bring In Outside Help
If the date is going really poorly, you might want to consider bringing in outside help to improve the situation. Some type of small scale surprise is usually welcomed.
For example, if you are eating in a restaurant, get up to go to the bathroom but instead talk to your server and get them to deliver a dessert to the table after clearing the plates. A small gesture such as this might help to lighten the mood and almost everyone loves sharing dessert.
Re-frame Your Mind
If you are already convinced that the date is ruined then likely there is going to be anything you can do to turn it around. Instead, try and reframe your mindset and focus on whatever few positive things have happened and then move forward from there. Take each moment as it comes and forget about the past.
Try and smile more to give off a positive vibe and try and get your body to relax. Body signals are huge when it comes to communication so sending the right ones might just change the impression the other person is getting of you.
So next time you are on a date that isn't go so well, consider trying one of these tips. The sooner you can realize that things aren't looking so great the sooner you can make the effort to improve the situation.
---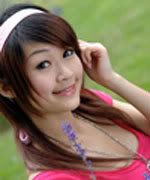 About Guest Blogger Vicky Zhou. Vicky is a dating/relationship and women lifestyle expert who co-founded the website "
Got A Crush
". This website is devoted to free sane advice on dating. Their mission statement is as follows:
If you are a single man or woman, we know how tough it is to find the right guy or gal for us. And it's even tougher trying to find a website that will provide free information on how to meet the right person. I know how difficult it is.. but the goal of this site is to provide valuable information on how to find that special someone, how to date, and provide answers to common relationship questions.
Vicky describes her reasons for co-founding
Got A Crush
as follows:
I made this site because I struggled for many years with finding the right guy. I had no trouble getting asked out, but finding my soulmate was something else. No matter who I dated, something didn't click.. Well, finally after learning more about dating, and how relationships worked, I finally understood why things didn't work out. I became very interested in the mechanics, and psychology of dating, and started freelance writing for various publications. I will have a new book coming out around November of 2008, so look for it in bookstores.

Read more dating tips, advice, and tidbits @ Got A Crush
.
---
You too can post your dating story on
Dates Out Of Hell
.
Click here to find out how
!
---
Tags:
The days of dating and then watching someone trying to take your daughter out. Well here are ten simple rules all fathers should print out and give out when a boy suddenly appears that does not belong in your family.
10 Simple Rules For Dating My Daughter

If you pull into my driveway and honk you'd better be delivering a package, because you're sure not picking anything up.
You do not touch my daughter in front of me. You may glance at her, so long as you do not peer at anything below her neck. If you cannot keep your eyes or hands off of my daughter's body, I will remove them.

I am aware that it is considered fashionable for boys of your age to wear their trousers so loosely that they appear to be falling off their hips. Please don't take this as an insult, but you and all of your friends are complete idiots. Still, I want to be fair and open minded about this issue, so I propose this compromise: You may come to the door with your underwear showing and your pants ten sizes too big, and I will not object. However, in order to ensure that your clothes do not, in fact, come off during the course of your date with my daughter, I will take my electric nail gun and fasten your trousers securely in place to your waist.

I'm sure you've been told that in today's world, sex without utilizing a "barrier method" of some kind can kill you. Let me elaborate, when it comes to sex, I am the barrier, and I will kill you.
It is usually understood that in order for us to get to know each other, we should talk about sports, politics, and other issues of the day. Please do not do this. The only information I require from you is an indication of when you expect to have my daughter safely back at my house, and the only word I need from you on this subject is "early."
I have no doubt you are a popular fellow, with many opportunities to date other girls. This is fine with me as long as it is okay with my daughter. Otherwise, once you have gone out with my little girl, you will continue to date no one but her until she is finished with you. If you make her cry, I will make you cry.
As you stand in my front hallway, waiting for my daughter to appear, and more than an hour goes by, do not sigh and fidget. If you want to be on time for the movie, you should not be dating. My daughter is putting on her makeup, a process that can take longer than painting the Golden Gate Bridge. Instead of just standing there, why don't you do something useful, like changing the oil in my car?

The following places are not appropriate for a date with my daughter: Places where there are beds, sofas, or anything softer than a wooden stool. Places where there are no parents, policemen, or nuns within eyesight. Places where there is darkness. Places where there is dancing, holding hands, or happiness. Places where the ambient temperature is warm enough to induce my daughter to wear shorts, tank tops, midriff T-shirts, or anything other than overalls, a sweater, and a goose down parka -- zipped up to her throat. Movies with a strong romantic or sexual theme are to be avoided; movies which features chain saws are okay. Hockey games are okay. Old folks homes are better.

Do not lie to me. I may appear to be a potbellied, balding, middle-aged, dimwitted has-been. But on issues relating to my daughter, I am the all-knowing, merciless God of your universe. If I ask you where you are going and with whom, you have one chance to tell me the truth, the whole truth and nothing but the truth. I have a shotgun, a shovel, and five acres behind the house. Do not trifle with me.

Be afraid. Be very afraid. It takes very little for me to mistake the sound of your car in the driveway for a chopper coming in over a rice paddy near Hanoi. When my Agent Orange starts acting up, the voices in my head frequently tell me to clean the guns as I wait for you to bring my daughter home. As soon as you pull into the driveway you should exit your car with both hands in plain sight. Speak the perimeter password, announce in a clear voice that you have brought my daughter home safely and early, then return to your car -- there is no need for you to come inside. The camouflaged face at the window is mine.
---
Smack the Pony - Dating Agency Videos
---
You too can post your dating story on
Dates Out Of Hell
.
Click here to find out how
!
---
Tags: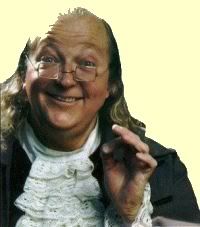 To be happy with a man, you must understand him a lot and love him a little.
To be happy with a woman, you must love her a lot and not try to understand her at all.
Any married man should forget his mistakes, there's no use in two people remembering the same thing.
Men wake up as good-looking as they went to bed.
Women somehow deteriorate during the night.
A woman marries a man expecting he will change, but he doesn't.
A man marries a woman expecting that she won't change, and she does.
A woman has the last word in any argument.
Anything a man says after that is the beginning of a new argument.
Sane Advice For Him & Her
---
And our video for the day:
---
You too can post your dating story on
Dates Out Of Hell
.
Click here to find out how
!
---
Tags:
HER TRIP

Subtitled:

From Here To There In Four Easy Steps

1. Pulls off at wrong exit.
2. Opens window.
3. Asks directions of a knowledgeable police officer.
4. Arrives at destination presently.
---
HIS TRIP

Subtitled:

From Here To Nowhere - But Who The Hell Wanted To Get There Anyway?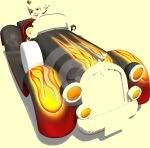 1. Pulls off at wrong exit absolutely positive it's the correct one.
2. Drives five miles into wilderness, still thinks he's right.
3. Drives an extra five miles just in case.
4. Finally rolls down window.
5. Sees something wild from the woods staring right back at him.
6. Pulls up to a 7-Eleven.
7. Gets three hot dogs, a large Slurpee and beef jerky.
8. Asks foreigner behind counter how to get back onto the highway.
9. Gets back into car.
10. Farts, after he closes the door.
11. Laughs at the idea of looking at a map as he pulls away from the 7-Eleven.
12. Drives down a dirt road with no street lights insisting this is the way back because the pimply 17-year-old 7-Eleven cashier said it was.
13. Almost hits a deer.
14. Curses the night.
15. Curses you.
16. Curses the large Slurpee.
17. Stops by the side of the road.
18 Takes a leak.
19. Still taking a leak.
20. Almost done...I think.
21. Returns to car.
22. Drives and fiddles with radio.
23. Yells at you for suggesting the map again.
24. Admits he didn't want to go to Thanksgiving at your sister's anyway.
25. He hates your sister, ever since she called him a pernicious weasel.
26. He had to look up pernicious.
27. Couldn't find a dictionary.
28. Finally found a dictionary.
29. Couldn't spell pernicious.
30. Seethes at the memory of it all.
31. But she is laughing inside.
32. And of course you're still lost.
---
---
You too can post your dating story on
Dates Out Of Hell
.
Click here to find out how
!
---
Tags:
More Recent Articles