What can the home of cuckoo clocks, chocolate and jazz festivals teach us about wine? Quite a lot actually, as long as you are registered and currently attending the Digital Wine Communications Conference in Montreux.
Currently Greg Lambrecht, founder of Coravin, is reminding everyone that the wine industry is a business. There needs to be an unmet need for new inventions. Greg's story started in the world of medicine which gave him a different take on wine. His entrepreneurial drive got him through tough events and he did it by focussing on the customer. Coravin is now a very successful company and a pretty natty device.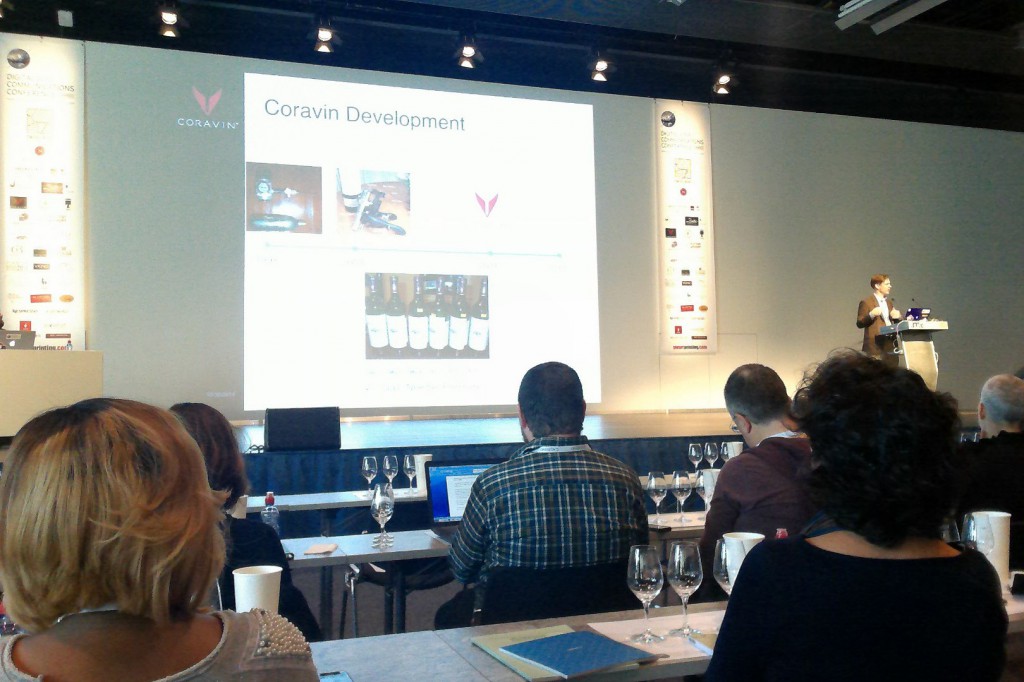 In a mid budget hotel in central Manchester, the CEO of a small software company took the stage to address his staff. It was the day after his 50th birthday, business was going well, but a plot had been hatched. There were no traitors at the gate on this occasion. We are not Nabisco. Merely the pleasant surprise of a presentation of a birthday gift, a certain, and very generous, bottle of wine.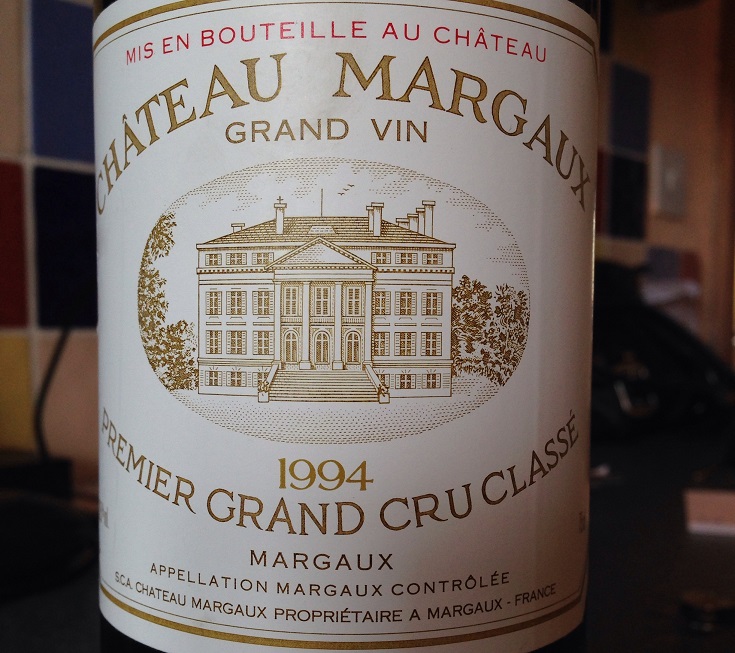 The trouble with very expensive bottles of wine is one is never sure when to open them. What could possibly justify the celebration of opening a bottle that runs into hundreds of dollars. In the end, I was persuaded to drink the Château Margaux, on an unremarkable Sunday afternoon over a family roast dinner.
I learnt a lesson in 2003, when my father died, that I didn't want to pass away and leave my finest wines to somebody thoroughly undeserving of them. Since my wife doesn't drink, I can only imagine the scoundrels and cads that might benefit from the unqualified pleasure.
It also helps that 1994 is a vintage that is recommended for drinking right now, right here in 2014.
Margaux 94 is a powerful wine that is more notable for its mouth feel which is pure velvet, than its flavours, which are smoky, fruity, and with rather attractive fudgey tannins. And, like many French wines, it improves gradually. As the last glass was sunk, it left me with a slight sinking feeling. Why can't I have my (fudge) cake and eat it?
All of which brings me back to some life rules:
1. Remember that cake (and wine) goes off at some point.
2. It is nearly always better to eat your cake, than bequeath it.
3. Never underestimate the kindness and generosity of your work colleagues.
I told the guy in Latitude, Leeds, that I love white Bordeaux, and had a party coming up, but I didn't want to break the bank and spoil the neighbours. He recommended this Semillon Sauvignon Blanc from Margaret River, Australia.
It's crisp, yet smooth, rich and creamy, like an apple tart with custard and a dribble of honey. Latitude sold me this for £11.25 and, for that dosh, it beats most Bordeaux I've tried at the price point. Highly recommended. Remember WART rules and serve at the temperature of an oaked Chardonnay – about 10-12ºC (at least half an hour out of the fridge).
And for any of my lovely neighbours reading this, I was only joking. I've just received a shipment of Echo Falls for you. I'll be keeping the Pitchfork for myself.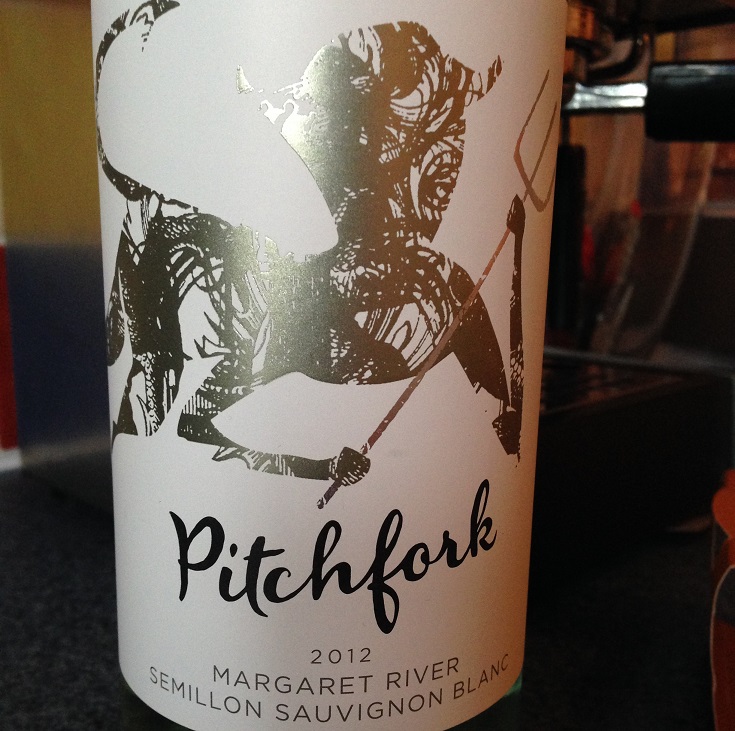 Spending so much time in North America is forcing me to learn new words like Diaper, Vacation, and Soccer, in order to be understood. The upside is the opportunity to learn about new wines, often unavailable in the UK.
Take this Merlot from British Columbia for example. Following the path trodden by many South American wineries of recruiting a little friendly advice from the old world, this Osoyoos was made with consultation (and, no doubt, a financial interest) from the owners of Saint-Julian stalwart, Gruaud-Larose.
And it shows. To me it was indistinguishable from a Bordeaux, probably right bank. Fruity, deep and lovable and not at all chewy. I wonder if they'll export it any time soon.
If not, you can copy me and buy it from SAQ in Tremblant Resort for CAN$44.50, which equates to about US$39, or £24. That sounds expensive but Canadian sales taxes are fierce and this price even includes a 3% "resort association levy". NYC taxes are more reasonable. I never thought I'd say that about anywhere.
New World Pinot Noir is never going to age like a Burgundy. If this bottle is anything to judge by, some are more likely to age like a Médoc. Witness the tawny Cabernet glow, the rich vanilla flavours, and the dark fruits from a wine that sounds more like a middle distance runner's dog.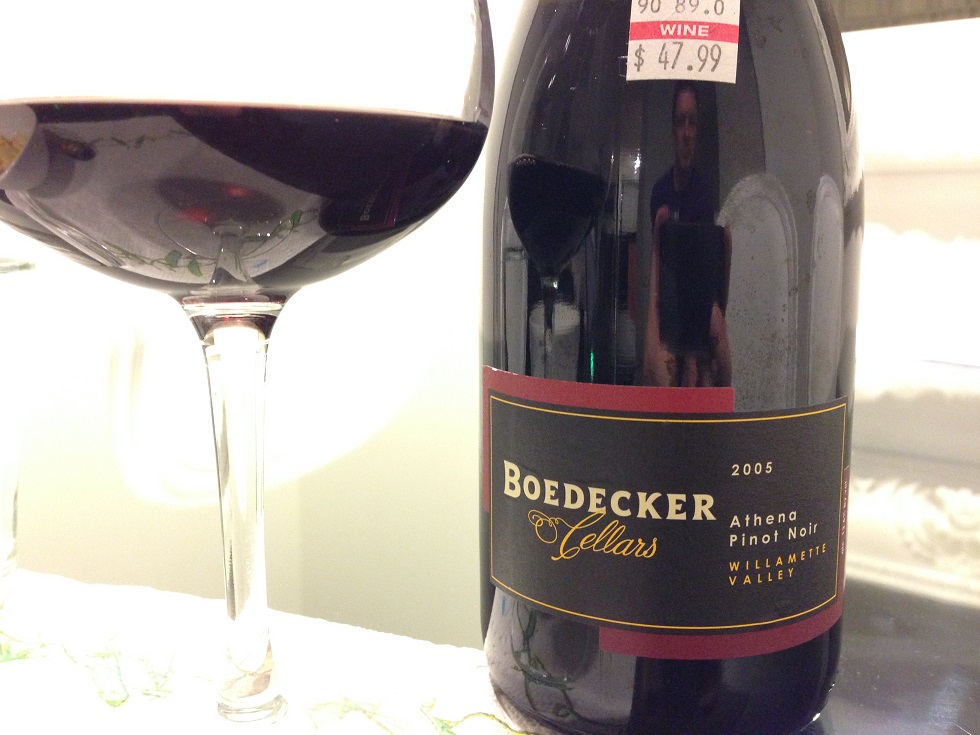 No evidence of any barnyard or chicken run. Nor anything thin. But if you want a full flavoured fruity Pinot that sits between Burgundy and New Zealand (depending on how you circumnavigate the globe), nip down to Epicure on Alton Road, South Beach and they will be delighted to lighten your wallet to the tune of five $10 bills. There must be somewhere cheaper to buy it – can you help?
More Recent Articles