The Black Rasslin' Podcast
returns to recap a pretty insane week of professional rasslin'.
illfam79
,
MatthDamon
, and
khal
are all on hand to not only dissect what's gone on, but look ahead to this Sunday's pay-per-view, which due to
breaking news
after we recorded necessitated an update of an intro. You know the deal; here's what we broke down this week.
A full preview of Sunday night's Tables, Ladders, and Chairs pay-per-view
Thoughts on Neville and Nia Jax reportedly walking off Raw, and what this means for the future of WWE wrestlers staying put
Titus O'Neil not understanding why he was suspended last year
Bubba Ray Dudley announcing his in-ring retirement
What kept Bray Wyatt, Bo Dallas, and JoJo off WWE TV (and what seems to have changed this Sunday's PPV)
and much, much more!
As per usual, you can
stream and download this week's episode via SoundCloud
, or grab it over on
iTunes
and
Google Play
. If you rock with us, please leave some feedback and tell a friend to tell a friend. Catch ya'll next week!
It was seriously quiet for black folk on
Raw
this week (and every week?), but something amazing did, in fact, happen.
Jason Jordan, Titus O'Neil, and Apollo Crews linked up to win a match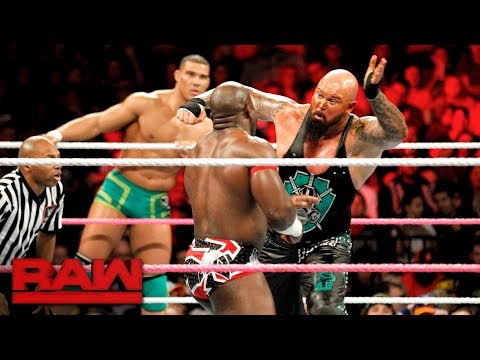 Now I saw some other outlets getting huffy because "oh, it's the 'put all the black guys on one team'" gimmick, and usually this would piss me off, but it's not that far out of line. It's not like there hasn't been beef between Elias and Titus WORLDWIDE over the last few weeks. And hell, any time I can see three black guys win a match on
Raw
? Here. For. It.
Plus, it's better than some black-on-black crime, which we'll get into a little later. Hell, we might even see Jordan joining WORLDWIDE!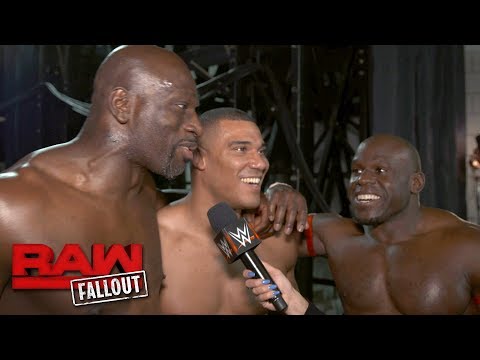 Cedrick Alexander beats Jack Gallagher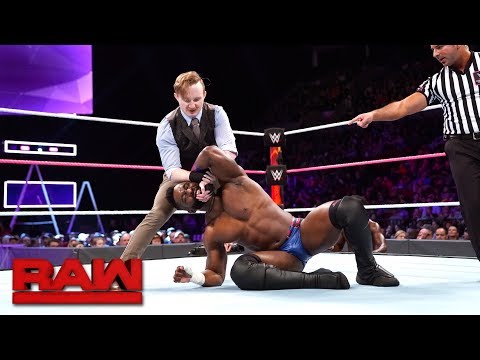 I can't front; it's hard to get excited for 205 Live. That said, I'm not mad at this match, primarily because we got to see Cedric and Rich Homie Swann buddied up.
And they were on the same side, which is more than I can say for this next match...
Sasha Banks defeats Alicia Fox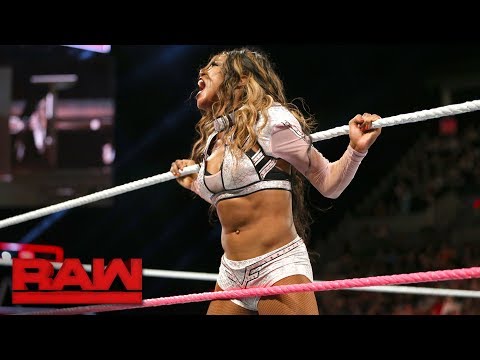 I don't know or can't remember why this is a feud; it has something to do with Fox feeling disrespected last week when she lost. Whatever, it's happening, and even though the obvious is occurring (Sasha winning, duh), it looks like
this must go on
.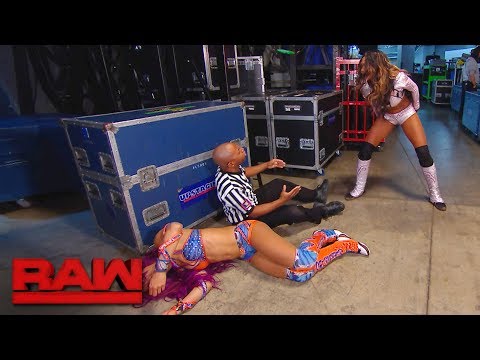 That's all the black folks for this week on Raw. For the full details on this week's Raw, check out
WWE.com
.
It feels like it's been a minute since
The Black Rasslin' Podcast
featured
illfam79
,
MatthDamon
, and
khal
altogether, so without further delay, here's this week's jampacked episode. There's a LOT we got into this week, including:
Hell In A Cell 2017 recap
A look back at Raw and Smackdown
Rumors of Neville leaving the WWE
The Rock and Tyrese's "beef"
Roman Reigns' comments on The Young Bucks
Bret Hart throwing shots at Eric Bischoff
and much, much more!
As per usual, you can
stream and download this week's episode via SoundCloud
, or grab it via
iTunes
and
Google Play
. If you rock with us, tell a friend.
This week, we learned that if you're black and on the
Smackdown
brand, you're either not on the show (Naomi) or you're in a tag team. Don't believe me? Just watch.
The Usos call for a truce with The New Day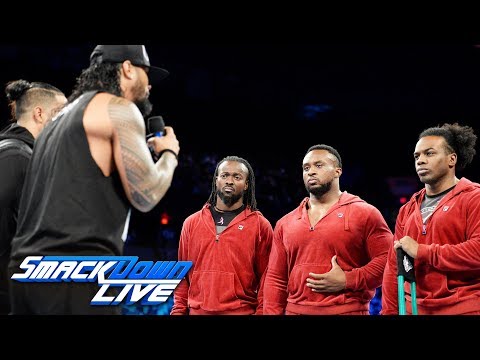 Basically, the Usos were on some "respect" shit with The New Day because they put on a fire match
this past Sunday
. But then it turned into "well we have other teams on this brand," which lead to a Fatal 4-Way match between the other tag teams on
Smackdown
, which lead to...
Shelton Benjamin and Chad Gable winning a Smackdown Tag Team Championship match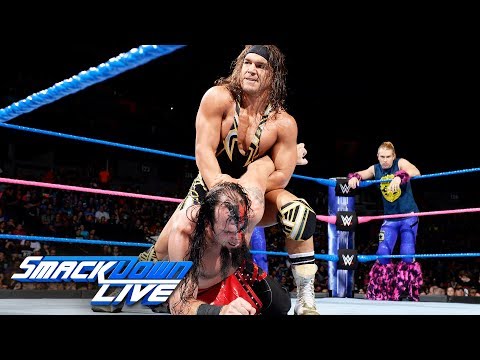 At least there's a brother in the mix. Should be interesting to see the Usos mix it up with Gable and Benjamin.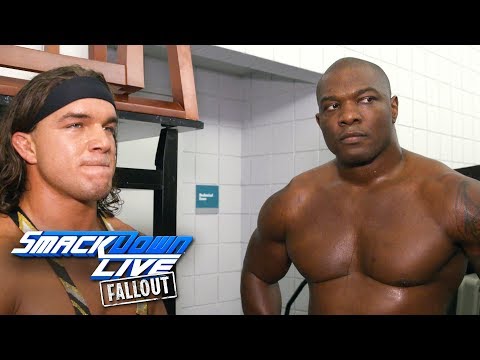 Welp, that's all folks. Want the full rundown for
Smackdown
? Check out
WWE.com
.
On a night where The Shield reunited to kick off
Raw
, you knew our black brothers and sisters were going to be some also rans. Don't believe me? Here it go.\
Jason Jordan defeats Karl Anderson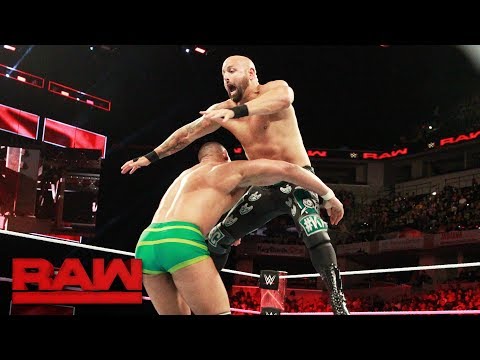 Because 50/50 booking is still a thing. At least he won...but what does any of this mean?
Elias beats Apollo Crews...again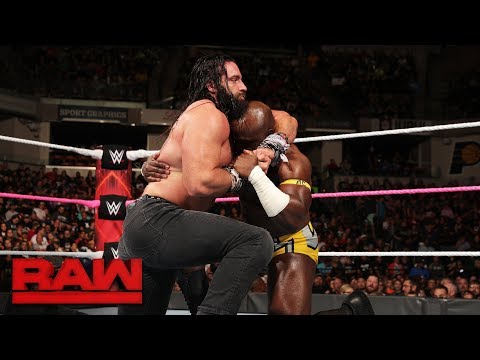 Why even continue to have matches in this series? Elias is continuing to defeat the black guy to set him up for...who? What does defeating Apollo every week even mean?
Cedric Alexander can't win a tag team match
Sure, this was used to get people familiar with Gallagher being a heel now, but goddamn. Should black folk just lay down?
Sasha Banks eliminates Alicia Fox...to then get eliminated by Emma
Now, this was basically a match to be the woman Asuka fucks the fuck up during TLC, but did we need black-on-black defeats to then get a defeat by Emma? I give up.
If you want to know what else popped off this week, hit up
WWE.com
.
More Recent Articles