According to Monster.ca (presented via Global News), there are the top eight careers of the future in Canada:.
1. Teacher
2. Information security analyst
3. Market research analyst
4. Construction manager
5. Lawyer
6. Registered nurse
7. Software developer
8. Marketing manager
According to Boswell (director of marketing at Monster.ca), overall, health care– and technology-related positions will dominate Canada's job market in future.
Blue ocean strategy is a new strategic approach created by Chan Kim and Renée Mauborgne based on simultaneous pursuit of differentiation and low cost to create a "blue ocean" , i.e. uncontested market space. Read more: https://www.blueoceanstrategy.com/
Can you summarize your company's strategy in 35 words or less? In this amazing HBR article Collis and Rukstad stress the importance of putting together a simple strategy statement as "a guiding light for making difficult choices". Here is an example of a strategy statement provided in their article:
Edward Jones aims to "grow to 17,000 financial advisers by 2012 by offering trusted and convenient face-to-face financial advice to conservative individual investors who delegate their financial decisions, through a national network of one-financial-adviser offices"
According to the authors, there are three critical components of a good strategy statement: objective, scope (domain) and advantage. Read More!
Here is an amazing article by Michael Porter published in Harvard Business Review that helps one better understand what strategy really is. Let me try to paraphrase Michael Porter's definitions of strategy here:
– Strategy is the creation of a unique and valuable position involving a different set of activities.
– Competitive strategy is about being different. It means deliberately choosing a different set of activities to deliver a unique mix of value.
– The essence of strategy is in the activities – choosing to perform activities differently or to perform different activities than rivals.
– Strategy is making trade-offs in competing. The essence of strategy is choosing what not to do.
– Strategy is … defining and communicating company's unique position, making trade-offs, and forging fit among activities.
Check out this Porter's video "What is Strategy":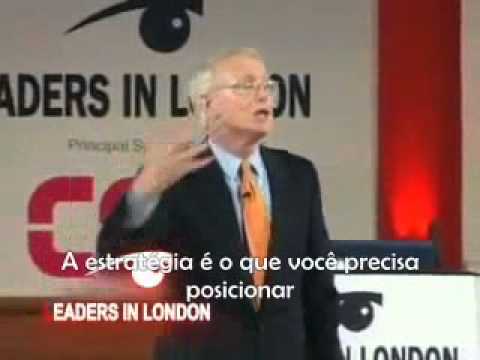 Here is the nice inventory of different of social media content formats, content types, social media platforms, sharing triggers and metrics as developed by Chris Lake and EConsultancy:
More Recent Articles