Always something fun happening at
Betty and the crew are Halloween fanatics, and instead of doing Christmas in July, they decided it would be fun to do Summerween. We got an adorable image of a witch sitting on a sandcastle so we could make a project. My partner Kathy send me a great package filled with Halloween goodies!!! She even made me an amazing little tote bag out of Halloween materials!!! To see what others have done 1. Betty Roberts http://simplybettystamps.blogspot.com/ Corinne Jones http://wishuponascrap.blogspot.com Sheri Loatwall http://mamasscrappin.blogspot.com Kelli Hull http://stampingwithadream.blogspot.com Anita Blake http://kardmakingheaven.blogspot.co.uk Emily Thubbron www.emsmanythoughts.blogspot.com Marie Franklin http://marie97-lotlot.blogspot.com/ Erin Stephenson http://erinsowlnest.blogspot.com/ Jackie Randolph http://papermoments.blogspot.com/ Roz Wolfe http://wolfepak5.blogspot.com Lucy Gregg http://loopylass2010.blogspot.co.uk/ Jackie Rakoski-Diediker http://stampingsister.blogspot.com Kathy Gillon http://kathyand3kids.blogspot.com Kelly Halverson http://copickelly.blogspot.com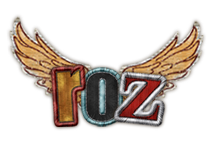 Your buddies at
Simply Betty Stamps
want to wish you both a HAPPY HAPPY BIRTHDAY!!!! Betty made some awesome digis in honor of your special day. Unfortunately, my blog doesn't want to share the cards that I made for you, so you are going to have to wait and see them in person. HUGS and Sunshine coming to both of you~~payback for the sunshine you spread in our group! Next head over to
Trish's Blog
! OMGoodness...so sorry ladies, the photos are not coming up!!!! I will try to post them on the SBS site for you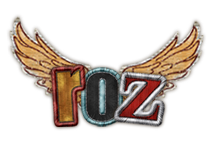 OMGoodness, cannot believe that Chanuka has come and gone already. Somehow, I just could not get into the Chanuka spirit this year. We were able to celebrate the first night with Ben and Teresa, but the other 7 nights were basically just us.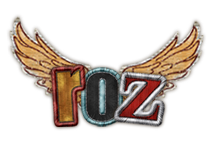 Our friend Betty must have thought that all of her card-making friends forgot her on her special day. SURPRISE!!!!! We decided to do a hop for her as well as send her birthday cards. She is such a sweetie, and so much fun to hang out with. HAPPY HAPPY BIRTHDAY~~~ Here is the card that I made for her
If you want to see the rest of her cards, hop on over to
Bettina's Blog
I keep meaning to post here, but I have been so active with work, hanging out with friends and everything else that comes with trying to keep busy. I love love love hanging out with the gals on
Simply B Stamps Fan Group
on facebook. They have lots of challenges, coloring advice, and fun chit-chat. It's like hanging out with crafting friends over the computer. This month, we had a secret partner gift swap. We sent packages to a buddy, and included only HALLOWEEN stuff in it. My secret pal was Betty Boo herself~~and boy did she send me some wonderful goodies. She included a gorgeous assortment of Halloween papers, rubber stamps from her collections, embellishments and of course a container of tootsie rolls!! The best treat is an amazing card from her :) THANK YOU BETTY BOO...I hope that your secret partner spoiled you as much as you spoiled me! I know that everyone who posted so far has been thrilled with their goody boxes! I really enjoy doing the swaps here, they are lots of fun.
I am having troubles putting both pictures up in the same post (thanks blogger) so I will post a pic of her card in a new post!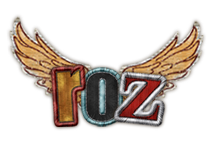 More Recent Articles