It is with a heavy heart that I write this.
AC/DC, particularly, Malcolm Young, have been so inspirational for me throughout my life.
I remember being a spotty 14-year-old kid at a local disco. For weeks I listened to Anita Ward,
"Ring My Bell",
Olivia Newton-John, the Bee Gees
,
and other disco-type songs that just didn't cut the mustard for me.
I was waiting for something that I could tap my foot to. The DJ then spun a disc. 'Na-na-na-na-na-na-na.' I didn't have to wait to hear the lyrics, the intro was enough.
"A Whole Lotta Rosie"
, off the album,
"Let There Be Rock"
reeled me in, so much so that I joined a small circle of dandruff-shakers in the middle of the dancefloor.
The rest, as they say, is history.
I went home and listened to the album that, unbeknownst to me, had been purchased by my elder sister.
It was 1978 and AC/DC had been kicking ass for a number of years. Armed with pocket money that I saved I headed toward Birmingham city centre some weeks later and purchased 'Powerage', an AC/DC classic that, to me at least, has never been bettered...by any band.
Nothing but AC/DC for me.
My first live experience was 1979. AC/DC played Stafford Bingley Hall. I was down the front, I even got the thumbs up from Bon. Months later they played the Birmingham Odeon, a gig where they brought on strippers for the song, "The Jack."
I saw them religiously every time they toured and have been lucky enough to appear as an extra in two of their videos (Are You Ready and Rock Or Bust)
Malcolm was the nuts and bolts of AC/DC. I've always said, Malcolm is one of the best guitarists in the world, I've even put his guitar abilities ahead of Angus.
Yeh, in those early days I always watched Angus on stage but later I always turned my attention to Malcolm. Standing at the back, to the left as I looked at them. Occasionally moving forward for harmonies and backing vocals...then returning to his spot for more foot-stomping riffs.
He'd been ill for some time. Dementia had caught up with him along with other illnesses that the band and family kept 'in-house'.
Inevitability doesn't make life any easier and although Malcolm and I never met in person,
today's news
is still hard to accept. His riffs put a fire in my belly and helped me many times during my darkest hours of battling through Seroxat addiction.
He was the riff master, he always will be.
Rest in peace, you fucking legend!
Bob Fiddaman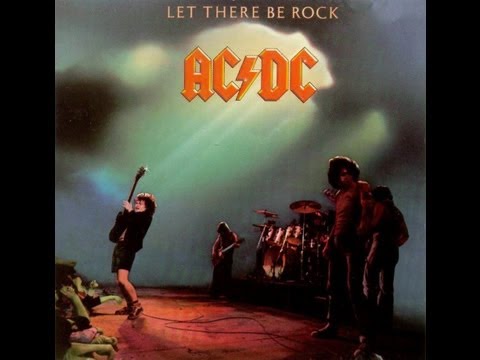 A
s an advocate for drug safety, I sometimes feel as if I'm pissing in the wind. Today is one of those times. (For American readers, the Cambridge Dictionary describes pissing in the wind as "trying to do something when there is no hope of succeeding.")
This week
President Trump nominated Alex Azar as the next Secretary of the Department of Health and Human Services (HHS). Azar is former senior vice president of corporate affairs and communication for US pharmaceutical giant Eli Lilly. This US announcement comes on the heels of similar incestuous behavior by the UK government which recently
announced
Andrew Witty, former head of GlaxoSmithKline, has been selected to head its new pathway, 'Accelerated Access Review' (AAR). Days later, GSK's website
highlighted
another kick in the teeth for British drug consumers: Patrick Vallance, who is currently GSK's president of research and development, will become the UK government's new Chief Scientific Adviser.
What a sick few weeks for health consumers. Three top executives from Big Pharma land positions that are supposed to better protect health consumers by ensuring scientific information is accurate, and drugs are safe and effective. These three appointments should prompt Britain and US residents to take notice and be on full DEFCON alert. I'm certain families across the globe who have lost loved ones to Prozac and Paxil won't be jumping for joy at this week's announcements, and I imagine their dead relatives are turning in their graves.
Lilly & GSK are two companies that have frequently been sued by consumers who were harmed by their dangerous products. Further, both companies have engaged in abhorrent and illegal tactics to peddle their pills. Some of these unscrupulous behaviors include paying doctors to prescribe, bribing government officials, and fraudulently marketing drugs for unapproved uses. But apparently, this type of leadership is rewarded by governments that prefer corporate collusion to consumer care.
GSK and Lilly have paid billions in fines and lawsuits because their illegal activities caused the suffering and deaths of countless innocent men, women, and children. In 2009, Lilly was fined $1.42 billion to resolve a government investigation regarding off-label promotion of the antipsychotic Zyprexa. Zyprexa had been approved for the treatment of certain psychotic disorders, but Lilly admitted to promoting the drug in elderly populations to treat dementia. The government also alleged that Lilly targeted primary care physicians to promote Zyprexa for unapproved uses and "trained its sales force to disregard the law."
Similarly, in 2012, GSK agreed to pay a fine of $3 billion to resolve civil and criminal liabilities regarding its promotion of drugs and its failure to report safety data. This is the largest healthcare fraud settlement in the United States to date. The company pled guilty to misbranding the drug Paxil for treating depression in patients under 18, even though the drug was not approved for children. GSK also pled guilty to failing to disclose safety information to the FDA about the diabetes drug Avandia. These pharmaceutical companies don't mind paying a couple of billion dollars here and there for criminal violations because shady criminal behavior reaps more sales profits than does subsequent fines. This unethical behavior is just part of pharma's business plan.
Back to Those Incestuous Appointments
Alex Azar has had previous connections to the US government. He was deputy secretary of Health and Human Services under George W. Bush and served as the chief operating officer for two years. In that role, Azar oversaw such agencies as the Food and Drug Administration (FDA), the National Institutes of Health, the Centers for Disease Control and Prevention, and the Centers for Medicare and Medicaid Services. In May 2007, Azar became senior vice president of corporate affairs and communication for Lilly. This revolving door employment agency is standard US practice. Corporate execs leave the industry for cushy jobs in government, then they leave government for industry and lobbying jobs, etc.
This incestuous fox guarding the hen house is commonplace and will continue to put consumers at great risk. It was US President George W. Bush who named Eli Lilly President and CEO, Sidney Taurel, as a Homeland Security Advisory Council member in 2002. Further, soon after the Homeland Security Act was signed in 2002,
New York Times
columnist Bob Herbert discovered what had been slipped into the Act at the last minute. On November 25, 2002, he
wrote
,
"Buried in this massive bill, snuck into it in the dark of night by persons unknown…was a provision that incredibly will protect Eli Lilly and a few other big pharmaceutical outfits from lawsuits by parents who believe their children were harmed by thimerosal."
(Thimerosal is a mercury-based preservative that is used in vaccines. It was developed by Lilly in the 1920s and by the 1990s its use was widespread)
In 2003, Bush appointed Taurel to the President's Export Council. The same year, "
60 Minutes II
" aired a segment on Lillygate and Prozac. Lilly's patent for Prozac had run out so they began marketing a new drug,
Prozac Weekly
. According to 60 Minutes II, Lilly sales reps gained access to "confidential" patient information records and mailed out free samples of
Prozac Weekly
. Regulations, proposed under Bill Clinton and later implemented under George Bush, contained a provision that allowed healthcare providers the right to sell a person's confidential medical information to marketing firms and drug companies.
Bush was later rewarded for his job placements and overseeing provisions when he left the White House. He went straight to Eli Lilly headquarters where he
served
as an Eli Lilly Board of Director.
You scratch my back, I'll scratch yours, huh?
Assuming he's confirmed, Azar will oversee 11 agencies including the FDA, Center for Disease Control (CDC), National Institutes of Health (NIH), Administration for Children and Families (ACF) and Centers for Medicare & Medicaid Services (CMS).
When Patrick Vallance of GSK takes over the role of UK Government Chief Scientific Adviser, he will oversee science and technology-related activities and recommend policies to the Prime Minister and Cabinet. He will also sit as chair of the UK's Scientific Advisory Group for Emergencies.
Witty's new title is self-explanatory. He will head a new UK government initiative known as 'Accelerated Access Review' (AAR) where his role is to get new drugs and devices on the market quickly.
If you want to know more about how Lilly operates, I highly recommend John Cornwell's book,
"The Power to Harm: Mind, Medicine, and Murder on Trial."
It's a jaw-dropping insight regarding how far Lilly went to cover up the deadly ADRs caused by their lucrative drug, Prozac. If you want to know how GSK operate, well, there are more than 2,000 posts about GSK's shenanigans on my blog alone.
Unreported Terror & Risk
These appointments are scary and put citizens at greater risk of being harmed by unsafe, ineffective drugs, many of which should never have been approved. In both the UK and the US, we see frequent media reports about terrorist threats and acts, but we almost never hear news about pharma created deaths. When was the last time you heard a news report or read an article highlighting that prescription drugs are the
fourth leading cause of death
? In America, I chalk this up to the lucrative drug advertisements that essentially pay for TV news production. In the UK we don't have drug ads, but we still have pharma money negatively influencing government policy and political appointments.
Hiring CEO's of criminal corporations to protect citizens is wrong. But these types of crimes pay. If you don't like the status quo, you can petition your respective government and share your disgust. I'm sure they'll be happy to send you a form letter response within 30 days...
So, back to pissing in the wind: It's understandable I'm disgusted by this week's news. It's easy to throw up my hands when hearing such outrageous appointments. But sometimes those who've lost a loved one to pharma help me persevere. As one mom whose child died from pharma products recently said,
"To the world, my child was just one person, but to me, she was the world. If my advocacy saves even one child, I have saved someone else's world."
In other news involving incestuous revolving doors, the FDA has now approved a new "digital pill." The pill contains a sensor that digitally tracks whether or not patients have ingested their medication. And what pill has this sensor been embedded into? ~ aripiprazole, (Abilify) a drug used to treat multiple mental mood disorders, including bipolar disorder and schizophrenia.
On top of this, the commissioner of the FDA, Scott Gottlieb, is opposing a natural plant, Kratom, (mitragyna speciosa) that could help people effectively treat an addiction caused by opioids.
More on the aripiprazole and kratom scandals next week.
Bob Fiddaman
TV evangelist, Pat Robertson, has entered the David vs. Goliath arena with his comments regarding Sunday's mass killing by 26-year-old,
Devin Patrick Kelley
. Kelley, who shot and killed 26 people and left more than 20 wounded at a Southern Baptist Church in Texas, had received mental health "treatment" which undoubtedly involved doctor's prescriptions. Robertson, via Media Matters For America, told viewers,
"We understand a lot of these shootings, the people involved, have been taking antidepressant drugs and that may well be the cause of these factors. But something is definitely going on."

Robertson added,
"I hope and pray that they don't politicize this thing and start talking about gun control and all that because it won't be necessary, but I do think there's got to be a thorough investigation into the effects of antidepressants on these sorts of events. So many of these mass killings, and almost every one, as I said before, has had some nexus to antidepressants, so we need to see what we're giving people."
Robertson's plea for an investigation prompted an
opinion piece
on the Newsweek website by self-proclaimed science writer,
Kate Sheridan
, who states Robertson's assertion is incorrect.
Sheridan, who appears to have no medical background regarding antidepressants, backs her claims touting a study
published in 2012
that examined 14 years of data from the Netherlands and supposedly found a significant negative association between violence and antidepressant use.
What Sheridan failed to point out was the limitations of the quoted study, further, the study was based on assumptions and not, as she incorrectly stated, science.

The study's authors summarized:
Detailed information on individuals who committed a form of lethal violence was not available. Future research should attempt to overcome this difficulty by obtaining additional information on autopsy reports from suicide decedents, an approach used in previous studies (Barber et al. 2008). In addition, detailed data per type of antidepressant per age and gender category were only available for the period 2002–2008. By applying average fractions of users per antidepressants, we were able to calculate the total number of users by gender and age group for the period 1996–2001. This approach, however, is based on the assumption that the fraction of users per antidepressants remains fairly stable over time. This assumption might have caused a wrongful estimation of actual use per age and gender category.
In an attempt to further support to her position, Sheridan quotes Antonio E. Puente, president of the American Psychological Association, who claims, "A complex combination of risk factors, including a history of domestic violence, violent misdemeanor crimes and substance use disorders, increases the likelihood of people using a firearm against themselves or others. Calling this shooting a 'mental health problem' distracts our nation's leaders from developing policies and legislation that would focus on preventing gun violence through a scientific, public health approach."
Why she added this quote to her opinion piece slightly baffles me as Puente makes no mention of antidepressants. Puente was actually
responding
to a tweet by President Trump who labeled the Texas shooting as a "mental health" problem.
What's striking is that the American Psychological Association have,
by their own admission
, received money from pharmaceutical companies, the manufacturers of the drugs Sheridan seems to defend.
If Sheridan cared one iota about science, she could have reported that more than 27 global drug regulatory warnings on psychiatric drugs cite ADRs to include mania, hostility, violence and--wait for it--even homicidal ideation! (
1
) Add to this the warnings the FDA are hiding from the public regarding prescription-drug induced homicides (
2
) and you can understand why even TV evangelists are now voicing concern from their pulpits. If religious organizations are truly concerned with protecting human life, more ministers should be shouting from the mountaintop
"We demand a thorough investigation!"
Perhaps Sheridan's blinkered views on antidepressant-induced homicide may be better served if she were to review the hundreds of documents obtained by Andrew Thibault via the Freedom of Information Act. These documents can easily be accessed on the
MurderMeds.com
website should Sheridan have showed such interest.
The public doesn't yet know whether Texas shooter Devin Patrick Kelley was on or withdrawing from psychiatric medications. In other mass killings, information surrounding prescription drugs as "treatment" has frequently been withheld from the public. What is known, however, is that a high percentage of mass shootings are carried out by health care consumers who are on, or withdrawing from, psychiatrist-prescribed pills. Here are just a few:
- South Carolina church shooter,
Dylann Storm Roof,
was on the benzodiazepine anti-anxiety drug Xanax.
- Aurora Colorado theater shooter,
James Holmes
, was taking the SSRI antidepressant Zoloft.
- Germanwings Airlines co-pilot
Andreas Lubitz
, who intentionally crashed his plane and killed 144 passengers, had been on Lorazepam, an anti-anxiety drug, as well as an unnamed antidepressant.
-
Geert Michiels
was on or withdrawing from Paxil when he purposely drove his coach into a brick wall killing 28 passengers, 22 of whom were children.
The list is endless and will continue to grow as long as shoddy journalism such as Sheridan's continues.
Sheridan is, in essence, telling consumers and healthcare professionals to ignore the 27 global drug regulatory warnings regarding psychiatric drugs. By neglecting to report the 1,531 known cases of drug-induced homicidal ideation, she keeps her readers--and the general public--in the dark. Sheridan's article puts many lives at risk. But her dangerous and intentional ommissions help sell papers, keep pharma advertisers happy and retain her "scientific" sources for future quotes.
Bob Fiddaman
Disgraced Psychiatrist, Dr. Graham Emslie
It's no secret several unethical doctors pretended to write the Paxil 329 Study. Adding their names to the shady ghostwritten article was sequentially responsible for persuading doctors to prescribe Paxil off-label to children and adolescents despite that the drug is dangerous and ineffective.
One of these despicable 'experts' was Dr. Graham Emslie (67), a psychiatrist based in Dallas, Texas. Emslie received research support and consultant money from several drug companies, including GlaxoSmithKline, the company for whom he agreed to add his name to the ghostwritten 329 Study. Emslie's dishonesty participation in the 329 Study put children at risk of harm and death despite that Emslie claims his clinical expertise is in child and adolescent depression.
In 2009, Emslie was investigated by the US Senate Finance Committee, led by Senator Chuck Grassley, as one of many medical academics with serious conflicts of interest and financial ties to Big Pharma. The Senate committee was concerned these conflicts resulted in fraudulent research that promoted prescriptions of harmful and ineffective drugs to unsuspecting consumers and without adequate safety warnings. (
Source
)
Today Karma Catches up with Emslie
Recently Emslie has been reprimanded by the Texas Medical Board after it learned one of Emslie's patients, an unnamed male, died by suicide whilst under the "care" of Emslie. The doctor demonstrated a lack of due care in several areas. Emslie's punishment was far lighter than he should have received for likely contributing to the suffering and death of his patient, but at least the Texas Medical Board took some action regarding Emslie's careless remote prescribing.
On the 25th August 2017, the Texas Medical Board heard evidence surrounding Emslie's conduct and charged Emslie with breaching the medical standard of care. It was learned Emslie prescribed stimulant and sedative medications to the patient for several years without appropriate evaluation, monitoring, and medical record-keeping. The patient went on to kill himself. Emslie claimed he knew the patient who was the brother of an acquaintance of Emslie's daughter.
When asked for the 17-year medical records of the now-dead patient, Emslie told the Texas Medical Board the records could not be produced. Emslie claims he only kept "scant" records scribbled on a notepad. The board was also told that Emslie regularly prescribed benzodiazepines and amphetamines over the telephone without physically examining his patient. (remote prescribing)
Further, Emslie also assisted the patient in "pharmacy shopping" to ensure drug refills could easily be obtained at various pharmacies. Despite that the patient's history included a "drinking problem," Emslie did not refer his patient to an addiction specialist for alcohol dependence nor does it appear Emslie adequately informed the patient regarding the possible ADRs associated with Emslie's prescriptions and alcohol consumption.
Despite all of the above conduct, Emslie does not think he erred in the care of his patient.
The Texas Medical Board imposed a range of disciplinary actions against Emslie, none of which, in my opinion, fit Emslie's crime.
Emslie received a "public reprimand" (whoopy-doo) and 8 consecutive monitoring cycles of his clinical practice. The board also imposed 24-hours of "continuing medical education" for Emslie. Emslie was ordered to pay costs to the Texas Medical Board. However, no costs for the funeral of his deceased patient were imposed.
The agreed order, signed by the disgraced Emslie, can be obtained by contacting me via email.
Special thanks to Jan Eastgate of the Citizens Commission on Human Rights for alerting me to Emslie's latest scandal.
Bob Fiddaman
Andrew Bayman - King & Spalding
Source: Google Images
Jury finds for plaintiff.
Defence appeals and asks for new trial.
Judge rejects defense motion for new trial.
The defense now rejects the decision of
Judge
.
The never-ending saga between the multi-billion dollar pharmaceutical corporation, GlaxoSmithKline, and grieving Chicago widow, Wendy Dolin, has taken yet another twist, one that was anticipated yet it shines a deplorable light on Glaxo and their hired attorneys from Atlanta, King & Spalding.
After losing their case against Dolin (
Back story
) Glaxo filed motions for a new trial citing amongst many things, that the judge, who led the trial, didn't allow them witnesses, didn't allow evidence to be brought in, didn't instruct the jury correctly. Further, they claimed that Dolin's expert witnesses were wrong and, unbelievably, the jury was too.
Being present at trial I witnessed Glaxo's attorneys, King & Spalding out of Atlanta, GA. They set their stall out early on by blaming everyone but the company they were representing. Stewart Dolin's Dr, Stewart Dolin's state of mind, another pharmaceutical company (Mylan), and the FDA. The laborious, and often quite funny, cross-examination of plaintiff witnesses by King & Spalding's
"deadly duo"
, Andrew Bayman and Todd Davis was, for want of a better word, embarrassing.
Bayman, at times, looked like he was going to blow a gasket whilst the sleek, nae smarmy, Davis all too often blundered - his southern twang often sending the majority of jurors into a comatose state.
So, now, it appears once again that Glaxo doesn't wish to play ball with Dolin, or indeed the judge and jury, who awarded Dolin $3 million, to date she has not seen a penny of this.
Glaxo, via King & Spalding, has now posted a supersedeas bond of $3,037,400 to the court which will delay the $3 million owed to Wendy Dolin. (Nice)
To put this in laypersons terms, Glaxo are now rejecting Judge Hart's decision not to grant them a new trial and, by filing new documents and a supersedeas bond of $3,037,400 they are saying it's a matter of law that Judge Hart made the wrong decision in not permitting them a new trial.
The points they are making with the "new" files (now sent to the Court of Appeal) have already been addressed at trial, the jury heard the points, weren't convinced so returned a verdict against them.
King & Spalding, in particular, Andy Bayman, simply won't accept anything that doesn't fit into their belief system.
Imagine, if you will, the following scenario:
Bayman is like the kid in a classroom of 40 or so pupils who is told the answer to a question was successfully answered by 39 pupils, only one pupil got the answer wrong (him) - but he's having none of it and he's being urged to stand his ground by his parents, even though his parents know he is wrong too. The parents, in this case, being GSK and other pharmaceutical companies counsel.
I say other pharmaceutical companies counsel because the verdict has serious ramifications for other pharmaceutical companies whose patents have expired on their brands of antidepressants too.
King & Spalding are not just representing Glaxo, they are, in essence, representing other major pharmaceutical companies who were all waiting anxiously in the wings for a verdict of no liability in the Dolin case. Either that or Andrew Bayman has some sort of vendetta against Wendy Dolin? It's not often that one woman can take on the might of a pharmaceutical company and beat them. Maybe this is (excuse the pun) too much of a bitter pill to swallow for Bayman and he's taking it all very personally? Maybe he cannot accept that he had his chance and blew it - embarrassing himself in the process and, of course, letting down all of the other interested parties who were probably told the verdict would be favorable.
I find it difficult to accept that Bayman would take things personally. As much as I despise the pre-trial antics of King & Spalding (See
here
) I can't think for one minute why Bayman would have such a bee in his bonnet, other than the fact that he has let down the whole of the industry by failing to win a case that, presumably, he thought was a slam dunk!
When the verdict came back it opened the floodgates for other possible litigation against the bigger pharmaceutical companies and that, ladies and gentleman, is, more than likely, the real reason why Glaxo have chosen to pay $37,000 over the initial award of $3 million to try and hammer Stewart Dolin's widow into the ground.
Wendy Dolin, via her acclaimed team of Baum, Hedlund, Aristei & Goldman and Rapoport Law Offices, continue to show dignity - There's no shouting from the rooftops,
"Give us what you owe us"
, nor, indeed, any form of gloating that they were successful at trial.
Glaxo now wants to hit the big stage, the 7th Circuit Court, where, once again, the spotlight will be thrown on a condition known as akathisia, a condition that can be induced in some people who take brand named antidepressants and, indeed, generic versions of the said brands.
Glaxo played down this condition during its clinical trials of Paxil, they played down the condition after the clinical trials and they continued to play down the condition during the Dolin trial.
What King & Spalding fail to see is the attention they are drawing to the condition that, for many, is an unknown word. To have the whole subject of akathisia played out on a big stage is a dream come true for advocates such as myself and, I'm sure the same can be said for Wendy Dolin and others left to mourn the loss of their dead children, husbands, and wives.
The Dolin trial was originally played out in Chicago, it drew local media attention once the verdict came through. I'm salivating at the prospect of the media attention akathisia will get once Glaxo takes it to the 7th Circuit Court.
This is one instance where I believe Glaxo, probably through bad legal advice, have shot themselves in the foot.
#TeamDolin
Bob Fiddaman
Back Stories
Coverage of the Dolin Trial
Dolin v GSK - Opening Arguments
Dolin Vs GSK - Day Two - "Jack-In-The-Box"
Dolin vs GSK - Healy 'Rocks Da House'
Dolin Vs GSK - JP Garnier Video Deposition
Dolin Vs GSK - The Dunbar Tape
Dolin Vs GSK - Day 4 - Slam Dunk
Dolin Vs GSK - 8.9 Suicide Increase For Adult Paxil Users
Dolin Vs GSK - Day 6 - Ass Kicking Semantics
Dolin Vs GSK - Day 7 - Abraham Lincoln
Dolin Vs GSK - Day 8 - Get to the Point, Todd!
Dolin Vs GSK - Glenmullen Nails It!
Dolin Vs GSK - "Babes"
Dolin Vs GSK - Wendy's Cross and GSK's Petition
Dolin Vs GSK - Robert "Bling Bling" Gibbons
Dolin Vs GSK: Suicide Prevention Warning "Futile", Claims GSK Exec
Dolin Vs GSK : Jury shown List of the Dead in Paxil Clinical Trials
Dolin Vs GSK: Last Man Standing & The Return of Dr. Healy
Dolin Vs GSK: Closing Arguments
Dolin Vs GSK - The Verdict
Exclusive: Interview With Wendy Dolin
From Chicago to New York - The Legacy of Stewart Dolin
Dolin Wins...Again
More Recent Articles