The Todd Stance
Oh Todd, oh Todd, oh Todd,
you make us feel so weary.
Your questioning of Stewart's doctor
really is quite dreary.
So, GSK's warning letter
is the crux of your defence?
It's not logical or rational;
it simply makes no sense.
You say you warned the doctors
of Paxil's suicide risk.
Yet Andy Bayman denies this claim,
like a repeating compact disc.
Adults are perfectly safe, he states:
It's just kids who should be warned.
But your former CEO confirms
it's your duty to inform.
You can keep your fancy haircut, Todd,
and expensive Armani suit.
You can keep your sense of what's right and wrong
in this wrongful death lawsuit.
You can keep your lack of due care
and misleading words of warning.
We know Paxil causes death, you see,
and leaves families deep in mourning.
Bob Fiddaman ~ 2017
Day 8 of the Dolin Vs GSK Paxil-induced suicide trial saw Stewart Dolin's physician and long-time friend, Dr. Marty Sachman, take the stand.
Sachman was first questioned by David Rappaport, one of the attorneys representing Wendy Dolin (Stewart's widow).
The jury heard more about Stewart Dolin, the man, and less about the fact that GlaxoSmithKline concealed Paxil's propensity to induce suicidality. Sachman told the jury, "Stew was a very reserved, quiet, intelligent, loving man. I never heard him raise his voice over our 25-year relationship. We were like brothers. We spent weekends together, travel together. He was my closest friend. A loving person and a loving family man."
Sachman was also questioned about Stewart Dolin's anxiety, which, according to the doctor, was a result of work-related issues. He told the jury that he never thought Stewart was depressed and that Stewart always responded to the treatment he gave him from 2005-2010. On each occasion, after Sachman prescribed Stewart drugs, he would warn him of the side effects and, once Stewart felt better, would wean him off the prescription.
Two days before Stewart's Paxil-induced death, Sachman and Stewart attended a memorial service for the father of their mutual friend. Later that evening Sachman, Stewart and Wendy went to dinner together. Sachman was asked to describe what he remembered about Stewart that night. He answered, "His demeanor was, as usual, our conversation was as usual. He was calm."
Sachman then recounted his "absolute shock" upon hearing the news of Stewart's death. He told the jury, "I just think that we depend on honesty in reporting research and data. How can we treat people effectively and safely if we can't depend on that?"
Rappaport then asked Sachman about the communication between pharmaceutical companies and doctors regarding drug labeling. Sachman's answer, which King & Spalding objected to and was struck by the judge, highlighted Dr. Sachman's feelings about being deceived:
"Well, you know, physicians, myself and millions of other physicians, every day try to protect people, try to help people and protect them. We rely on truth and honesty from pharmaceutical companies and to falsify information or hold back information is totally criminal. It affects the lives of our patients."
It's appropriate Sachman used the word 'criminal' given that GlaxoSmithKline have previously pled guilty to criminal charges. Therefore, GlaxoSmithKline are criminals.
Concluding his examining of the witness, David Rappaport asked Sachman about the tie and belt he was wearing. Sachman started to weep, sharing that they belonged to Stewart. Dr. Sachman wore them to "remember him today."
Cross-examination by King & Spalding's Todd Davis.
The cross-examination by Davis centered around GlaxoSmithKline's "Dear Doctor Letters" sent out whenever GSK decides to share a problem with their products. Davis went over and over a series of these letters sent to Sachman. Sachman told Davis that he had, indeed, received these letters. Once again, King & Spalding tried to catch a witness by asking the same questions that were asked years ago during deposition. GSK's attorneys futilely tried this tactic with Dr. David Healy and Dr. David Cross earlier in the trial.
Davis droned on about the "Dear Doctor Letters" and whether Sachman read them. Finally, an understandably frustrated Judge Hart interjected and admonished Davis, "You're covering the same ground...over and over again now, Mr. Davis...Let's not go over the same thing over and over again."
Davis, however, continued to go over the "Dear Doctor Letters," and the judge again interjected, "Mr. Davis, the document speaks for itself, and the doctor has accepted it. I don't see any reason to read the document to him and ask him whether he agrees or disagrees."
King & Spalding's "finest" then switched gears, inquiring about Sachman's prescription of Levaquin (an antibiotic) to Stewart Dolin. Davis asked Sachman if he had read the Levaquin warnings regarding the drug's propensity to cause adverse effects including suicidal acts or thoughts.
It's good to see Levaquin manufacturers use the appropriate suicidal acts in their warning label. This term is surely more understandable than the intentionally ambiguous "emotional lability" term GSK prefers. I can't help but wonder whether Davis would be equally concerned if his spouse consumed a product that states it can cause "emotional labilty" as he would if the warning listed "suicidal acts?"
Bizarrely, Davis next asked Sachman if he was aware Stewart's widow and children had taken trips in and out of the US since Stewart's death? Davis likely knows this is irrelevant, but shamelessly asked anyway in a lame attempt to imply Stewart's widow and children couldn't possibly be mourning Stewart's Paxil-induced death if the family has traveled in the last six years. An appropriate question on my mind is "Does Davis take trips in and outside the US after settling cases for GSK in which innocent consumers have died?"
Davis finished his cross-examination, and I presume the jury and judge were glad to have a break from Davis' tedious repetition. Davis is largely ineffective; GSK might want to reexamine their legal fund investment in Davis when GSK is, no doubt, embroiled in future wrongful death lawsuits.
David Rappaport - Re-direct
I won't go into too much detail regarding the re-direct because the following question and answer seemed to undue Davis' performance:
Q. Have you seen in any of the labels that you've ever seen from GSK about Paxil any reference to the fact that they had a suicide signal from attempts and suicides in the initial clinical trials that was of the magnitude of 7 to 8 times greater risk than similarly-depressed people on placebo?
A. I certainly have not.
Before leaving the stand, Dr. Marty Sachman told the jury, "I'd like to say that in the midst of all of this attempted confusion of the real issue here, if it was clear that this drug had a higher risk of causing suicide in the age group Stewart Dolin was in, I would have never prescribed it."
Three doctors have now taken the stand: All have stated if they had known about the increase in suicidality and behavior in adults taking Paxil they would have never prescribed it.
Your move, Todd!
The trial continues today with a series of video depositions that, sadly, I won't have access to unless they are made public.
Bob Fiddaman.
GlaxoSmithKline are rarely out of the news. Regular readers will know that I'm covering the wrongful death lawsuit in Chicago,
Dolin Vs GSK
. Now, it appears the whole squalid 'Chinagate' scandal has, once again, reared its ugly head as Peter Humphrey, who was incarcerated in a Chinese prison, along with his wife, has filed suit against GSK claiming federal racketeering and conspiracy claims under RICO, as well as state law claims for fraud, intentional infliction of emotional distress, negligent infliction of emotional distress, and civil conspiracy.
Glaxo wouldn't be Glaxo if they admitted to any wrong-doing so, in spectacular fashion, they are disputing the complaint, citing that Humphrey should go back to China to arbitrate these claims.
The suit, filed in the United States District Court of Pennsylvania, argues that the case does not have to be filed in China because...
- Defendants are part of the GSK Group, which holds itself out as an integrated "global healthcare company."

- Directors of GlaxoSmithKline plc manage the risks of the Group at a group level, rather than at an individual business unit level.

- GSK's General Counsel, Dan Troy is based in the United States.
GSK's General Counsel, Dan Troy, is based in the United States and manages the companies 400 lawyers based in Pennsylvania, New Jersey, North Carolina, Belgium and the UK. As discussed further below, Troy "played an active role" in forming GSK's response to the whistleblower's revelations of corruption in China.
For those who don't know, Troy is the former Chief Counsel for the FDA. During his time at the FDA he ordered that all decisions to take action against false prescription advertising go through his office -- after which the enforcement actions mysteriously dropped by two-thirds. He also got to work revising the agency's regulations to allow drugmakers to promote drugs for uses not yet supported by clinical research.
Quite a revolving door and Troy is a subject I will be covering soon on this blog.
Meantime, Humphrey's lawsuit intends to highlight, once again, how GSK attempted to bribe doctors around the world by various means in order to increase the sale of their drugs. This, despite settling a multi-billion dollar settlement agreement with the Department of Justice (DOJ) in 2012.
GSK's China-based bribery and illegal promotional activities extended to at least June 2013.
More coming soon.
Bob Fiddaman.
More on Peter Humphrey and the Chinagate scandal
here
.
Day 7 in Dolin Vs GSK began with the continued cross-examination of former FDA official, Dr. David Ross, by GSK's King & Spalding attorneys.
GSK is desperately trying to convince the jury that the company repeatedly sought to change the Paxil labeling but, supposedly, the FDA wouldn't allow it. GSK's attorney, Andrew Bayman, futilely tried to put words into the mouth of the witness, attempting to trick Dr. Ross into agreeing he said things he has never actually said.
It's still a head scratcher for me - on the one hand, GSK is claiming that Paxil is safe for adults, on the other they claim they told the FDA there was an increase in suicidality in adults on Paxil. How could both be true?
It appears Glaxo concedes Paxil can increase suicidality in adult consumers but that this suicidality increase does not lead to completing suicide. However, if you die by "suicide" when consuming GSK's product, Paxil, GSK's drug didn't cause it.
Yesterday, former FDA official, Dr. Ross, was asked by Bayman:
"Other than the 6.7 finding with respect to the secondary analysis of definitive suicidal behavior, you're not aware of anything in GSK's 2006 adult suicidality analysis that would meet the definition of reasonable evidence of an association between the use of Paxil and suicidality that would warrant a label change, correct?"
Dr. Ross, who remained unphased, replied:
"Well, the answer to that is yes, I am, but more importantly, as I said to your colleague two years ago, that's a little bit like saying, 'aside from that, Mrs. Lincoln, how did you enjoy the play?'"
This was a great response considering the excuses GSK regurgitates when faced with claims that Paxil induces adult suicidality, and severe withdrawal effects or birth defects, etc. It is the standard corporate response to repeat,
"Paxil has helped millions of people worldwide."
Why would GSK attempt to place an adult suicide warning on the Paxil label if it is the company's position that Paxil does not induce suicidality in adult patients?
King & Spalding's Bayman has been trying to catch Dr. Ross in non-existent contradictions for two days. Dr. Ross, who often quite brilliantly turns the questions back onto Bayman, remains steadfast that the Paxil suicidality data created by GSK is false and misleading.
Thus far GSK has claimed it wasn't their fault they didn't warn the public, it was the FDA's failure. It wasn't Paxil that precipitated the death of Stewart Dolin; it was his underlying illness. It is GSK's position that Paxil causes suicidality in adult consumers; it's also their position that it doesn't.
Akathisia is the Paxil-induced medical condition that often precipitates suicidal thoughts and suicide itself. GSK continues to point out that there is an FDA class warning for all SSRIs stating the drugs can cause akathisia. However, what GSK attorneys don't want to mention is that their product, Paxil, is more likely to cause suicidality than other SSRI offenders. Specifically, when the clinical trial data is correctly interpreted, it shows Paxil causes an 8.9 increase in adult suicidality.
All SSRIs can and often do cause akathisia and suicide. Unfortunately, drug companies and the FDA continue, to this day, to inadeqautely define akathisia. This collective failure continues to harm patients and ill-informed prescribers.
Today's Paxil label describes akathisia simply as "psychomotor restlessness." Further, it states:
"The use of paroxetine or other SSRIs has been associated with the development of akathisia, which is characterized by an inner sense of restlessness and psychomotor agitation such as an inability to sit or stand still usually associated with subjective distress. This is most likely to occur within the first few weeks of treatment."
Once again, there is no mention that akathisia is a precursor to suicide. Of course, GSK's Andrew Bayman doesn't tell the jury this fact, either. However, GSK's BigPharma colleague, former Pfizer Medical Director Dr. Roger Lane, confirmed this fact way back in the 1980's. Lane wrote
two peer-reviewed articles
about SSRI-induced akathisia. About akathisia-induced suicide, he stated,
"It may be less of a question of patients experiencing fluoxetine-induced suicidal ideation, than patients feeling that 'death is a welcome result' when the acutely discomforting symptoms of akathisia are experienced on top of already distressing disorders."
Lane was referring to fluoxetine, which is the drug, Prozac, just as paroxetine is the drug Paxil. An expert witness for Prozac manufacturers, Eli Lilly and Company, conceded under oath that SSRIs cause akathisia. At the Forsyth v. Eli Lilly and Company murder/suicide trial, Lilly's expert witness, Dr. Victor Reus testified that both Paxil and Prozac can cause akathisia in patients.
King & Spalding's Andrew Bayman frequently concedes in the Dolin Vs GSK trial that SSRIs can cause akathisia. Further, Bayman continues to point out that akathisia is listed on the drug class label. However, what Bayman doesn't want to emphasize is what drug company scientists have known and confirmed for years: As Pfizer's Dr. Roger Lane stated decades ago: "
death is a welcome result' when the acutely discomforting symptoms of akathisia are experienced."
GSK has downplayed the suicide risk in adults taking Paxil for nearly 25 years. It's absurd and misleading to claim that calling akathisia
"psychomotor restlessness"
would ever lead consumers and prescribers to interpret this intentionally vague definition as an increase in suicidality.
GSK and all SSRI manufacturers should be shouting from the rooftops the exact definition of akathisia, as should medicine regulators. Instead, yesterday the Dolin Vs. GSK jury was treated to some loud entertainment by Bayman. He tried to drown out the facts by shouting at the expert witness. It was so unprofessional that the Honorable Judge Hart had to tell Bayman to
"stop shouting."
Further witnesses will be called next week as this case unfolds. Meanwhile, here's a short video produced by
MISSD
that helps everyone better understand akathisia.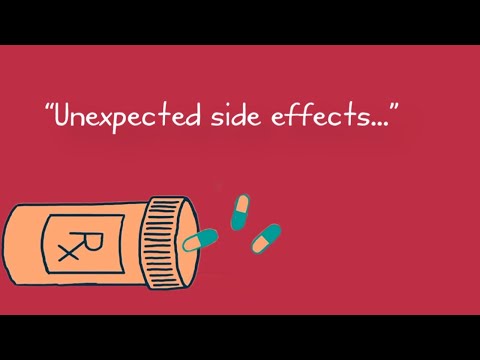 Bob Fiddaman.
Dolin Vs GSK
Dolin v GSK - Opening Arguments
Dolin Vs GSK - Day Two - "Jack-In-The-Box"
Dolin vs GSK - Healy 'Rocks Da House'
Dolin Vs GSK - JP Garnier Video Deposition
Dolin Vs GSK - The Dunbar Tape
Dolin Vs GSK - Day 4 - Slam Dunk
Dolin Vs GSK - 8.9 Suicide Increase For Adult Paxil Users
Dolin Vs GSK - Day 6 - Ass Kicking Semantics
ass kicking
To be beaten senseless because you definitely deserve it.

semantics
the branch of linguistics and logic concerned with meaning.
The plaintiff examination of former FDA Medical Advisor, Dr. David Ross, finished today. Ross, who was examined by Brent Wisner of Baum Hedlund, read from a document shown on the screen to the jury. The paper was published in J Clin Psychiatry and authored by, amongst others, John E. Kraus, an employee of GlaxoSmithKline. The published article,
'Meta-analysis of efficacy and treatment-emergent suicidality in adults by psychiatric indication and age subgroup following initiation of paroxetine,'
tries to play down the risk of Paxil-induced adult suicide. Further, the paper claimed that there was no difference in suicidality among patients who took paroxetine and those who took a placebo.
Finalizing his questions to Dr. Ross, Brent Wisner informed the jury that the article was actually written in 2008. Bayman, King & Spalding's resident jack-in-the-box retorted that it was 2011, a year after Stewart Dolin died. Bayman seemed confident and had a smug look on his face at the thought of getting one over a prosecuting attorney. The smug look was wiped from his face by Wisner when Wisner informed Bayman--and the jury--that the paper was submitted to the journal in 2008 and published in 2011. This was two years before Stewart Dolin's Paxil-induced death. Bayman's jack-in-the-box spring lost its bounce as he slumped back down in his chair licking his wounds like a scolded schoolboy.
I do love to see Brent Wisner in action, and it is even more fun to see Wisner kicking GSK's ass.
King & Spalding's cross-examination of Wendy Dolin's expert witness, Dr. David Ross, commenced today. It was merely a game of semantics, blame shifting and one person (Bayman) trying futilely to catch another in contradiction.
Andrew Bayman once again was in charge of the calvary, his sole mission being to undo all the data Dr. Ross previously shared with the jury.
Did Bayman succeed?
Hardly. It seemed a junior-league attempt to try and trip up Dr. Ross regarding a deposition he gave more than two years ago. It was also an effort to try to show the jury that, despite all the evidence showing Paxil has a 9-fold increase in inducing suicidality in adults, GSK is not responsible for clearly communicating this life-threatening information to healthcare professionals and the public.
Bayman kicked off by trying to discredit the credentials of Dr. Ross.

"Are you a pharmacologist?"
, Bayman asked.

"No."
Dr. Ross replied.
"Are you an epidemiologist?"
Bayman asked.
"No."
Dr. Ross replied.
Bayman, whose team can't seem to defend the statistics previously shown at trial regarding the number of adults endangered by Paxil, was trying to convince the jury that Dr. Ross wasn't qualified to provide evidence regarding FDA rules and label regulations.
It left me wondering if Glaxo's former CEO, JP Garnier, would ever be asked if he were a criminologist. To my knowledge, the Monty Burns look-a-like holds no Ph.D. in criminology, yet, under his guidance, GSK committed various crimes which they have already plead guilty to committing.
Indeed, Bayman himself has defended GSK's nefarious activities on countless occasions, as have the law firm for whom he works. Does this make Bayman and his fellow co-workers qualified experts in septal heart defects, homicide, and addiction, all of which have previously been the subject of King & Spalding trials regarding Paxil use?
Bayman also went down the tired road of 'It wasn't Paxil, it was the underlying condition.' A line we hear on a daily basis from pharmaceutical companies defending the latest prescription drug-induced lawsuits.
Yesterday the jury were shown that Paxil labeling does not mention the suicide risk in adults. They were also shown that there is little or no explanation of the word 'Akathisia' that accompanies the patient information leaflet for Paxil.
Bayman argued that the word 'Akathisia' is in the labeling. Maybe so, but who, exactly, knows what akathisia means, particularly when the medical term remains ambiguously undefined, as GSK wants it. There is no mention on the label that Akathisia often creates suicidal thoughts and actions. Instead, the SSRI class labeling states akathisia is 'motor restlessness' - a vague description for a prescription-drug induced condition that often causes suicide!
Despite there being a 9-fold increase of suicidality in adults taking Paxil, and that GSK has known this for 25 years, there is no mention of this in today's Paxil label. Bayman glossed over this by deflecting the blame to the FDA. He claimed the FDA have responsibility for the language on the labeling, ergo, it's not GSK's fault, it's the FDA's fault. In any event, Bayman claims that GSK tried to change the labeling. Perhaps this might be true, yet, oddly Bayman has shown the jury no proof that GSK ever attempted to petition the FDA to communicate the real suicidality risks Paxil causes. Even if GSK did petition the FDA to correct the Paxil label, GSK apparently then sat back and did nothing after the FDA did not amend the label despite having a legal, moral and ethical duty warn consumers of the real Paxil-created risks. Even GSK's former CEO, JP Garnier, admitted this moral responsibility in a video deposition shown the jury last week.
Garnier said under oath, and I quote,
"...there is a legal right for us to go directly to the public."
Evidence here.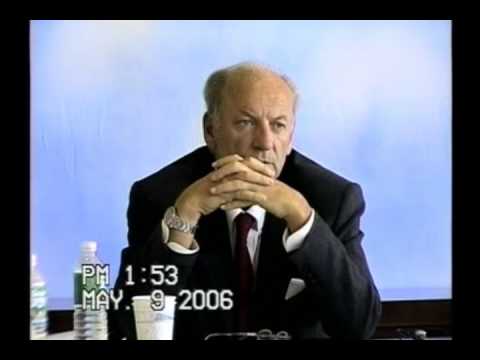 So, Bayman trying to convince the jury the suicide warning was down to the FDA contradicts what the top boss at GlaxoSmithKline says.
A strange defence, unless of course Bayman thinks JP Garnier was lying under oath?
Garnier lying? Surely not!
The trial continues tomorrow.
From this point I'll be giving periodic updates and not daily ones.
Day 5 - Dolin Vs GSK Paxil Induced Adult Suicide - Chicago.
There was a startling revelation today in the Dolin Vs. GSK trial: Attorneys representing widow Wendy Dolin showed the ratio of Paxil-induced suicidality in adults is a staggering 8.9. It is not 6.7, as previously claimed and reported by Glaxo. The 6.7 figure is astoundingly high in itself, but the 8.9 ratio is flabbergasting!
Plaintiff witness, Dr. David Ross, said this figure is '
astounding
.' What you should remember here is that GSK's 1989 drug application for Paxil said the suicidality odds ratio was 2.6.
Over the years as GSK's lies were uncovered and more bodies were buried because of Paxil, GSK later changed the Paxil-induced suicide rate to 6.7. But today the world knows the actual Paxil-induced suicidality figure for adults is 8.9. This number is almost a nine-fold increase in adult Paxil patients experiencing suicidal thoughts, suicidal thinking and completed suicide--thoughts that are created by akathisia and other adverse reactions to Paxil and not by any underlying pre-existing condition.
Today at the trial, expert witness, Dr. David Ross, who worked for the FDA for ten years, testified extensively. While working at the FDA, Dr. Ross was responsible for reviewing new drug applications (NDA's), i.e., he oversaw the statistics.
His evidence started with 6 points about GSK's responsibilities (or lack of...)
1. Paxil is associated with an increased risk of suicidal behavior in adults beyond the age of 24.

2. GSK was not upfront about Paxil's suicidal behavior risk.

3. In 2010, GSK had the ultimate responsibility for the Paxil label. GSK was responsible for ensuring the Paxil label did not contain any false, misleading, or inaccurate information about safety.

4. Federal regulations required GSK to warn doctors that Paxil induces adult suicidal behavior, starting in 1992.

5. GSK could have warned doctors by changing the Paxil label. There is no evidence the FDA would have stopped GSK from issuing a Paxil-specific warning in the non-class labeling sections. In fact, the FDA specifically invited GSK to discuss such changes.

6. GSK did not warn doctors of the true Paxil-induced suicidal behavior risks for adults beyond the age of 24.
Dr. Ross further reiterated to the jury what David Healy previously stated: that the responsibility for accurate drug labeling lies with the product manufacturer and not with the FDA. Dr. Ross added,
"...the FDA does not do drug trials, we only know what we are shown."
He added,
"You have to rely on the drug company."
He also informed the jury that the FDA's annual budget is $1.3 billion, most of which comes from drug companies.
Another striking statement Ross shared with the jury was,
"The FDA is in charge of enforcing the law, and GSK is in charge of following the law."
Today's evidence clearly shows that GSK has not followed the letter of the law enforced by the FDA.
Attorney Brent Wisner from Baum Hedlund asked Dr. Ross if he thought GSK's label regarding adult suicide was adequate. Dr. Ross answered,
"No."
and further added,
"It was false and misleading and remains so today."
Ross also told the jury that if he saw a nearly 9-fold increase in suicide in a drug (any drug) that he
"Would not prescribe the drug."
In fact, Ross would categorize a 9-fold increase of any drug as a
"frequent adverse event on labeling."
He also told the jury that the term
"Emotional lability"
that GSK used instead of suicidality,
"conceals what is really going on."
Remarkably, two GSK employees, along with a third author who received funding and/or similar perks from GSK, published a medical journal paper stating Paxil actually reduced suicide in adults. Ross told the jury that he believed this published paper which contains obvious statistical errors should be retracted. The published article,
"Reduction of suicidal thoughts with paroxetine in comparison with reference antidepressants and placebo"
, by Montgomery, Dunner, and Dunbar was then used by GSK reps to promote the safety of Paxil in adult patients to prescribing doctors, even though GSK knew it was the complete opposite!
Indeed, it was a very bad day for GSK. The standard
"Objection!"
was lamely shouted out by King & Spalding's resident Jack-in-the-box, Andrew Bayman, more times than I care to recall. The majority of his objections were overruled by the Honorable Judge Hart.
I've long been a critic of both the British and American drug regulators (the MHRA and FDA). Despite ten years of successful blogging, I'm never too old to learn something new, even when the new information is quite tragic: Today I, and the jury learned that drug companies such as GSK hold medical regulators by the balls. Drug companies provide information (to include false data from faulty clinical trials) and medical regulators have to accept drug company information as the truth. GSK should expect ramifications from global regulators after today's evidence. An almost 9-fold increase in suicidal behavior in adults taking Paxil is appalling, particularly when we know that, for years, GSK continues to claim there is no causal association between suicide and adults taking Paxil.
This lopsided relationship has terrible ramifications for mental health authorities and suicide nonprofits who unconcernedly take drug company hush money. For years both have claimed antidepressants are a safe and effective treatment for a variety of possible ailments (anxiety, OCD, adult depression, e.tc.) A nearly 9-fold increase in suicidality strongly suggests that both mental health and mental health nonprofits have been duped by the pharmaceutical industry, along with prescribing doctors, medical regulators, and an unsuspecting public.
Just think folks: GSK even tried to get a license for Paxil to be prescribed to children after they knew of the Paxil-induced suicide increases in adults!
Nice ethical company, huh?
I'll leave the last words to today's witness, David Ross. The former FDA Medical Advisor was asked if he prescribed Paxil to his patients. Amid the objections from King & Spalding's Andrew Bayman, he answered,
"No. I don't believe that it works and I don't believe that it's safe."
Trial continues tomorrow.
For now, it's time for a Guinness, in honour of Stewart Dolin.
Bob Fiddaman.
In Chicago.

Dolin Vs GSK
Dolin v GSK - Opening Arguments
Dolin Vs GSK - Day Two - "Jack-In-The-Box"
Dolin vs GSK - Healy 'Rocks Da House'
Dolin Vs GSK - JP Garnier Video Deposition
Dolin Vs GSK - The Dunbar Tape
Dolin Vs GSK - Day 4 - Slam Dunk
More Recent Articles