Legislature must get serious about pay raises for Oklahoma teachers
Oklahoma has been hemorrhaging teachers to neighboring states which pay much more. Something's gonna blow. I went to an event where one of the main players, teacher Larry Cagle, a Republican I believe, spoke on the phone in depth about what is going on there. You can hear him and West Virginia teachers at:
https://www.facebook.com/jacobinmag/videos/2087299477963409/
Tulsa World editorial: Oklahoma can avoid a statewide teachers' strike, but not if the Legislature keeps screwing around
Immediately above this editorial is a note about a coming crisis, a completely avoidable statewide teachers' strike.
We have 14 days — two weeks — until thousands of Oklahoma teachers will walk away from their jobs, bringing children's educations to a halt and creating havoc for Oklahoma families from border to border.
It doesn't have to happen; but unfortunately, a solution relies on the Oklahoma legislators, who are best at doing nothing or, alternatively, doing next to nothing and claiming they're hard at work.
Teachers have gone without a state-funded pay raise for nearly a decade. The Oklahoma Education Association, the dominant teacher organization in the state, is demanding a $10,000 teachers' raise over three years; $5,000 raises for support personnel; solid funding for education programs and a sustainable, rational revenue plan to pay for it.
It's a reasonable demand, but instead of working to meet it, the Legislature is fiddling around the edges.
Last week, the state Senate proposed a raise package that fell well short of the teachers' position. It included no money for support personnel and nothing for classroom funding. A revenue package to pay for it fell two votes short of the supermajority needed for passage.
Then Speaker of the House Charles McCall rolled out an even less acceptable plan: Incremental increases over six years, starting with about $2,000 next year. The McCall plan included no specifics on how it would be funded.
Both plans should be scrapped and legislative leaders need to get to work on a real effort to fund education adequately.
A statewide teachers' strike would be bad for children, teachers and the state. If lawmakers continue playing political games and teachers end up walking out on April 2, there will be no doubt about who will be at fault: Oklahoma's political leaders who lack the courage to fund public schools adequately.
Call your legislators and insist that they fund education and stop playing political games as the crisis nears.
Brian Benjamin on the whole supports mayoral control. So this is a mild attempt to control but continue this undemocratic system.
http://www.nydailynews.com/new-york/education/senator-push-bill-reducing-mayoral-control-city-schools-article-1.3882557
A Harlem state senator is set to introduce a bill Monday that would require formal community input any time the city wants to close or scale back a school.
The bill by state Sen. Brian Benjamin, a Democrat, would weaken mayoral control over the schools by requiring majority support from the state senator, Assembly member, congressional representative, borough president and City Council member representing a district targeted for "proposed school closings or significant changes in school utilization."
Currently, the citywide Panel for Educational Policy — controlled by the mayor and his appointed schools chancellor — have the only say.
"I support mayoral control by and large without question, but I think some decisions you really need to have some local input involved," Benjamin said.
The senator has been fighting a city plan to close the middle school at Wadleigh Secondary School for the Performing Visual Arts in Harlem and focus only on the high school grades.
"This is the only middle school in Harlem that has a concentration on the arts," Benjamin said. "If you take that out, there is no longer that opportunity."
While supporters of mayoral control over the schools say it is designed to make one person accountable, Benjamin said that's not always the case, noting de Blasio, because of term limits, is a lame duck for the next four years.
With most of the ballots counted, Putin had received 76% of the vote, the central election commission said.
"The Unity Caucus operation manual is my bible and Michael Mulgew is my hero," stated Putin. "He gets the same or greater percentage of votes and he doesn't even have to poison people."
"Sixty years in power is even better than Stalin."He hopes to meet with Unity officials soon to get ideas on how he can increase his dominance.
Putin smirked that the opposition in the UFT should not to be fooled by the
improved food at the executive board
and suggested they bring food tasters to future meetings.
He promised that Russian hackers would hack into the MORE emails accounts and be involved in the next UFT election to push Unity totals even higher.
Some teachers, having bought the hype, enter teaching in a charter with exuberance. Think of the joy of a hot shower. Early on you are in ecstasy. And very soon, the horror begins. Read the horror stories coming out of charter schools. The music is eerily familiar.
https://www.youtube.com/watch?v=IQLfWZ3qPvU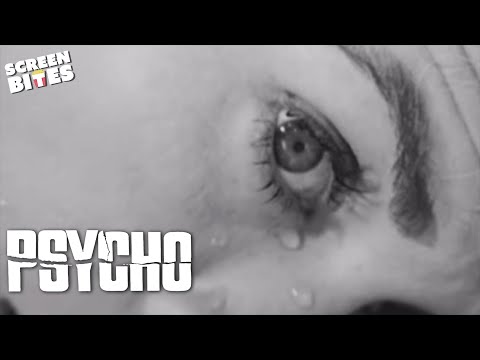 Here are some posts of interest.
A teacher quits a charter school as posted by

Robert D. Skeels * rdsathene

posted at Schools Matter
"[W]hen teachers aren't unionized, they're exploited — and when teachers suffer, so do kids." — Florina Rodov
This amazing piece by Florina Rodov on Shondaland is a must read. Taking place at one of the seedy charter corporations here in Los Angeles, the story Rodov tells is all too familiar to all of us that are anti-privatization activists. Much of the mistreatment of faculty and students mirrors the accounts in Professor Horn's Work Hard, Be Hard: Journeys Through "No Excuses" Teaching. Hat tip to Leonie Haimson, whose Tweet regarding this essay caught my eye...

Robert D. Skeels * rdsathene

posted at at Schools Matter
=======
Another teacher quits Noble charter in Chicago on March 1.
I left Noble because I could no longer stomach feeling unvalued and untrusted by the administration and the network, and hampered in my ability to provide an environment in which my students could thrive.



https://whyileftnoblenetwork.blog/2018/03/11/i-left-noble-because/amp/?__twitter_impression=true



Noble needs a Union because teachers need to feel respected, valued and trusted in the work that they do. Leadership and education are collaborative endeavors, and they require trust and respect on each side. The policies that Noble enforces on its staff, students, and communities are not equitable because they do not represent the voices of those populations in a meaningful, substantive, or concrete way. Noble designed and implemented a payscale without transparency or formal outlets for staff input, and as a result it does not adequately account for teacher experience or equally recognize the work of our paras, facilities workers, office staff, or culture team. My experience, though potentially an outlier because of credentials, is surely not an anomaly in the dismissive manner which Noble treats much of its staff and their service to our kids. Noble constantly demands that teachers are to trust their administrators, yet they fail to show us that trust in return. A union would allow teacher and staff voices to be heard, teacher autonomy to be respected, and teacher expertise to be valued. Without those things, your network will continue to be a revolving door for educators and the students will suffer the most for it.
=====
The Facts About NJ Charter Schools, Part I: Prelude
=======
Renegade Teacher hast taught in both public schools and charter schools in Detroit. He writes here about the highly
profitable fraud of online charter schools
. Among their most prominent supporters are Betsy DeVos (who invested in them, and now advocates for them) and Jeb Bush, who relentlessly promotes online learning.
From his own experience as a teacher, he saw what online learning lacks: human relationships between students and teachers and between peers. It is soul-deadening.
"Online education in the K-12 sphere is a growing trend- as of 2015, there were some 275,000 students enrolled in online charter schools. In my home state of Michigan, from 2010 to 2014, the number of students in Online Charter Schools increased from 718 students to 7,934 students (over 1000% increase).
"Private, for-profit companies (using public funds) are cashing in- the two largest online charter companies, K12 and Connections Academy, are raking in an estimated $1 billion per year (as of 2014). The motive is profit over substance: less operating costs, less teachers, and less building maintenance.
"The results have been damning: according a study from the Center on Reinventing Public Education (CREDO), students in online charters lost an average of about 72 days of learning in reading and 180 days of learning in math IN THE COURSE OF AN 180-DAY SCHOOL YEAR. They could have had equal math progress if they had spent the entire year asleep.
"In Philadelphia, a system composed of mainly poverty-stricken Black and Latinx students, online schools educated more than one-third of students as of 2014 [1]. The kicker is that, between 2011 and 2014, 100% of those students failed their state achievement tests. 100%!!! [2]."
The biggest online charter school in Ohio recently collapsed, both an academic and financial disaster.
Renegade Teacher thinks they should be banned. They are educational frauds.
Mulgew not only supported NY RTTT but he was critical in getting it.... A source
See:
Dear Norm,




I am former UFT delegate during the time that the current APPR law was being voted on. I was shocked that there was no mention at delegate assemblies to oppose testing. I was so upset, I called my State Representative to ask that he vote against the current teacher evaluation that includes testing as part of a teacher's rating. He was surprised that teachers were against this measure, and kept repeating how our Union "shook hands on it". Other states have already repealed that part of teacher evaluations. Why is NY dragging its feet?





The moral: Mulgrew is piece of $#&*!!!
---- Retired teacher
On Thursday morning the UFT held an event with Daniel Koretz who wrote "The Testing Charade." I intended to go but something came up. Lisa North went and reported that Mulgrew was trying to line himself up with the testing critics. What a crock. Lisa reports"
I attended a UFT event with Daniel Koretz who wrote "The Testing Charade"....It was mostly made up of UFT employees since it was during the school day. Mulgrew spoke as if he was always against the tests. I asked him when the UFT would send emails to members like NYSUT did concerning testing...His response? We are NYSUT! He said the UFT's main objective now is to make sure the teacher evaluations do not include tests....

Mulgrew's wording was mostly something like this....When "No Child Left behind" was passed, I know there was going to be big problems with testing.....He did not come out saying he was always against testing.... Lisa North
Jia Lee replied:
Oh really? I quoted him in a piece a few years ago for the MoRE blog. "Will Michael Mulgrew admit to the truth and take back what he said just a year ago at a delegate assembly?- That the growth model (VAM) they were creating for the local measures of student learning component was a fair and excellent way to evaluate teachers because "In any class…you ought to be able to move kids from point A, wherever they began, to point B, someplace that showed some progress." He agreed with VAM and said at several DAs that it is what saved some teachers who received poor observations from their admins. I argued with him after a DA that clearly there is a problem with the administrator and using junk science to save teachers is wrong.
My response: The UFT supported NCLB -- Sandy Feldman was on the committee - and the UFT/AFT supported its predecessor under Clinton - Goals 2000. And they didn't oppose Race to the Top. I received this email from a source:
Mulgew not only supported NY RTTT but he was critical in getting it. The first version was said to have been rejected because the union did not sign on, the second time around he personally went to DC with Tisch, Steiner, King and Klein to pitch it - even though it meant Common Core, test based teacher evaluation and raising the cap on charter schools - the latter irreversible. It also included a massive data tracking system on kids that later morphed into inBloom.
Nov. 2012 from MORE written by Julie Cavanagh and posted on ed notes.
For Immediate Release

Thursday, November 15, 2012

Contact: Julie Cavanagh-

UFT RTTT Agreement A Terrible Mistake

The UFT has agreed to sign onto NYC's RTTT application, adding as many as 100 schools to the city's three-year-old "Innovation Zone" and expanding online learning and instruction among other technology-based techniques.

This agreement is a terrible mistake, selling out teachers and kids. This agreement was made despite the fact that there is no research to show that the millions of dollars currently being spent on online learning in the 250 schools already in NYC's Izone have worked to improve schools, or help students learn. According to Gotham Schools, the UFT leadership's Mendel said, "the union wanted to facilitate efforts to boost student achievement, even if it's not clear whether the efforts will ultimately pay off," and, "that we should be experimenting with different things. If they don't work, shut it down. If they do work, then expand them." MORE caucus does not believe in this time of devastating cuts to our schools allocating millions of dollars to experiment on other people's children is what is best for our schools or the students we serve.

According to Julie Cavanagh, MORE caucus UFT presidential candidate, "There is no evidence to support online learning anywhere else in the country. Putting kids on computers does no "personalize" learning; it does the opposite. This RTTT application, which the UFT has agreed to, would allocate funding to support the creation of as many of a dozen new schools built on the basis of online learning; which would ultimately likely help the DOE in closing down existing schools rather than improving them, in the process causing more chaos, disruption and "churn" and excessing more teachers."

This agreement also obligates the UFT to adopt a teacher evaluation system tied to test scores by 2014-2015, which many experts have stated and highly flawed TDRs revealed, is highly volatile, unreliable and unfair.

"Before the UFT negotiates any new teacher evaluation system with the city, they should require that the teacher growth scores already completed by the state, that do not take class size or demographic background of students into account, be revealed to individual teachers and are proven to be valid. MORE caucus is also calling for a democratic membership vote to adopt any potential evaluation system before an agreement is made," said Peter Lamphere, MORE member.

MORE caucus believes the UFT leadership should insist on progress for reducing class size, the top priority of parents and the ONLY way to truly personalize learning or differentiate instruction instead of agreeing to misguided and destructive policies poorly disguised as potentially beneficial experiments on our children. Class sizes have risen five years in a row, with the union leadership doing little or nothing to stop it.
-------------
My last post before going back to the cave in Rockaway. Good work by MORE in this response.
In case you didn't notice: Joel Klein agrees w/@rweingarten: We Need a Bar Exam for teachers http://bit.ly/XGNVAh.

How do you spell Vichy?
More Recent Articles