We are inching closer to Christmas. How is your stress level? I hope it's nonexistent!
Let it go. That has been my goal this year. Do what ever you have to do to cut the stress out of the holidays and just ENJOY time with your family and friends.
I have listened to Christmas music more, lit more candles, made more hand made gifts, got together with more with friends, and made a donation to a charity that is special to me. All of those things are important to me make me happy.
I've make a conscious effort to not stress about getting a million things done, and focus on whats important to me.
I think it's hard for some of us to say.."hey, if it doesn't get done, it's ok". But.. really... it is OK!
So.... turn up that Christmas music, grab a cup of coffee and put your feet up.
Today I thought I'd share these little mitten ornaments I worked on this year.
Again... another de-stresser for me is hand stitching. So I've doing a lot more of it.
Need some Christmas Music to listen to while you're here? This is what I'm listening to as I write.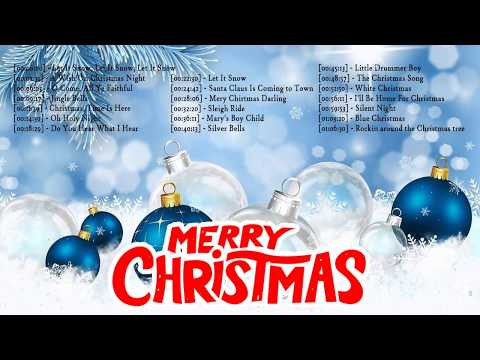 Talking about time with friends....... we had company yesterday. These little cuties and their mommy and daddy were here for a visit. I am so blessed to have them in my life. I love that they call me Grandma Vicki and love that their parents let them be such a special part of my life.
Merry Christmas Lyla and Henry! Grandma Vicki loves you
Time with my sis, is another thing that is at the top of my list of things I love it do. She and I just always have a great time together, no matter what we do. The only thing that could make our time together any better, would be if your other sis who lives in Florida was here to go on little adventures with us.
Here are some photos of when we went to Sycamore Farms ( which is like Junkstock).
So many beautiful things to look at. The crafty side of us is intrigued by all the creativity, and the vintage lover in us has plenty to take in also.
Lot of fun things going on as it was an extremely nice day for December in Nebraska.
What did I come home with? Here are a couple of things I got. This sweek little basket....
and another vintage santa mug to add to my collection.
It was a beautiful day from beginning to end. This is what we woke to, you we had a gorgeous drive.
frosty morn. 1
This will probably be my last blog post before Christmas, so I wish you all a wonderful Christmas!
Enjoy, Enjoy , Enjoy!
Hey friends!
It's been so long since I've done a blog post that I just wanted to touch base and say hello!
I've taken a bit of a break from paper crafting, and started doing a little hand stitching. I'm a crafter at heart so I'll always be doing a little something... Oh, and I'm defiantly not giving up paper crafting. I'm just enjoying doing some new things. I've always loved hand stitching, and stepping back from some of my Design Team requirements has freed up some time for that. It's also given me more time to spend with friends and family.
Speaking of friends.... Here are a few photos of our craft day yesterday. I had the ladies over to make some of these little deer.
UPDATE: One of my readers has asked about the pattern, in the comments below... so here you go! It's just a basic on that I drew up, so nothing fancy, but I'm happy to share.
I have been on the KETO diet, so I make us a Keto brunch. A breakfast casserole and these yummy Stawberry Scones from
Mama Shire
They are dairy free, sugar free and Low carb Recipe
here
and we had some fresh berries with whipped cream
I can't begin to catch up with photos of what all has been going on since my last post, but last week I made cookies with this little cutie. Lyla is growing up so fast! She is an amazing child. She picked out all the colors for a frosting and did a great job decorating. Lots of frosting and sprinkles lol , a girl after my own heart.
I took some family photos for them right before Thanksgiving. Here are a couple.
As for the stitching I was telling out about...
These are phone cases. This was a special order.
These little personalized candy cane ponies where also a special order. They are personalized on the back with had stitching.
Oh, and then there was that special order for 50 pigs. lol I'll share more about that in my next post.
I have had so many stitching projects going on, I can't share them all in this post. I'll break it up over the next few posts.
Yes.... I plan to continue to blog. In 14 years of blogging, I had never really stepped back from it like I have the past few months. It was good to take a break from all these things that I somehow thought I "had" to do. Once I told myself I didn't "have" to do them... I realized that one thing I really missed was blogging, and realize I want to continue. Maybe not every week, but I really do love coming here to share. I've made so many great friends thru this blog, and I don't want to loose touch. So, I'm waving a big "HI" to you all.
Until then.....
thanks for coming back, I missed you!
Oh.. and here is a picture of my family, taken on Thanksgiving. I love these people!
Hello! Here we are starting a brand new week again. It's rainy and chilly out and I'm burning my first Pumpkin spice candle of the season. I haven't been ready to give up Summer and even think about Fall, but after a visit to my friend Karen's house .. and seeing it all beautiful decorated for Fall... I'm getting in the mood. Don't get me wrong, I love Fall, I just hate to see Summer come to an end.
This card I'm sharing today, using one of Tammy Tutterow's stamps.. still has a Summery vibe going on. Again, this is another one of the cards I was working on to refill my card box. (it was getting low). I love having cards on hand, so I can send a little bit of happy whenever I get a chance.
I thought I'd share a few photos from a fun girls trip last week. We took a little road trip to Wayne NE to the 1912 Emporium. We have been there a number of times and have never been disappointed.
It's always filled with fun and inspiring things. Everything is displayed in beautiful vignettes all over the store. Two levels of so many beautiful things to choose from.
It's always fun to go check it out for each Season.
I also got this sweet little metal pedestal and greenery.
Like I was saying, I hadn't started putting out any of my Fall decor yet, but after stopping to pick up Karen and seeing all her beautiful decor, I think we all got inspired.
They had all these pretty artificial pumpkins and gourds in a variety of Fall colors. This was just one of the ones that I got for the tray on my ottoman.
Here are a couple more that I got to add to some of a beautiful Fall greenery I got there also. The ring of Fall greenery also came from 1912 Emporium.
Always enjoy time with these ladies.
Other than that .... back on the home front it's been yard work. Everything that got put on hold last year when I had my accident, is what we are trying to catch up with this year.
We had to have dirt hauled in to level out the back yard. We had some low spots towards the back that water would settle in when we got a lot of rain.
Before we can think about sod, first ... the dirt and leveling had to happen.
Dan got the first new gate finished.
We had LOTS to mow out here, so putting these pavers in around the fence and house help to make mowing with the rider easier without trimming so much. (things you start to think about as you get older).
I helped haul some blocks the other day when Wes was here helping Dan, but with my foot, I'm not a lot of help. Dan works away at it little by little on his days off.
It takes us longer to get things done that it used to. lol But eventually we get it.
Plenty to keep us busy before winter arrives.
HERE at OH MY!
Creative
Thank you, as always for stopping by!
I hope all of you have a wonderful week!
Hugs all around!
Vicki
Hello friends! Well, about the time I think it's time to just give up the old blog... I post again. Old habits die hard I guess. I had to go back and look to see when I first started my blog, and it was 2006! Twelve years ago. Blogging was a new thing then. Before all the other social media.
It's funny, it feels weird not to stay connected with all of you here, even tho I'm friends with many of you on Facebook and Instagram. SO.. for now, I'm going to continue to share here. As always, ... just my creative stuff .. family, friends, food... and life in general.

I've been occasionally working on some cards, to replenish my card box. Loving Tammy Tutterow's stamps so much these days, they seem to be the first things I reach for. Beautiful, and easy to color. once I'm finished coloring, I just crab my scrap paper bin and wha la... a card comes together. I love it! Easy Peasy! And it fills my need to create for the day.



Well, .. the other part the family, friends and life part.


For many years of my life this person was not only my sister in law but my best friend. When this photo was taken she was already in the beginning stages of Early Onset Dimension. I had seen Dimension and Alzheimer over the years in elderly family members and it was hard to see..but I was never prepared to watch my young friend suffer with it. Someone so full of life. Someone who I never imagined would be effected by this disease. When you watch it to happen to someone who is your age, and has lived a life so similar to yours, you really can't help but put yourself in that situation. I would start to think, I was noticing memory loss in myself. Watching her go thru this really had a impact on me. Watching this vivacious person, slip away little by little was horrible.
I would visit her weekly once she was in the care facility.. often times having a good cry in my car in the parking lot afterwords.
I could go on and on about my memories of Sal, but in a nutshell,... we raised our kids together, when we were young moms. We did all that "young mom" stuff together. We talked on the phone often when we weren't actually out with the kids. They lived just up the street from my parents, and just across town from us, so we could hang out together almost daily.
Even after Dan's brother and her split... our friendship remained.
Life stuff and time change how often friends can get together, at times. Kids grow and have different interest, go off to college, people move, or remarry.. all that stuff.. BUT real life long friends stay connected. We always did. Not every day, week, or even month, at times..but the friendship never failed.
Sally passed away October of 2015. It's been almost three years and some days it's still hard to believe.




Here is the happier part of this post. She has three amazing boys (our nephews) and they have lovely wives and the most adorable children. Yesterday we got to spend the day with them. We had them here to the house for lunch and an fun afternoon of visiting.
Sure wish it could have been all three of her boy's family and our youngest, Jarad also, but hey, we will take what we can get. Her middle son works out of state, and Jarad also had to work yesterday, (but we were happy Kate come).
So, along with her youngest and oldest son's families and Wes, Amy and Kate, we enjoyed the day.




Look at these adorbles!


I thought of Sally so much yesterday. How proud she would be of her boys and the good daddy's they are.. and how much she would enjoy these grandbabies. I have to admit, I did feel a bit sentimental off and on as I watched the kids play, and my eyes even welled up with tears....
but my heart was full!


I have to share a few photos of the kids when they were little.

Weston holding Jarad (our boys) and Mark holding Tyler (their boys)


Wes and Mark where besties








Yesterday was a great day filled with fun, food and family! We enjoyed every minute!

I know Sal was watching over us with a huge smile.



Vic
Hi friends!
I'm still trying to figure out where this past week went,.. so bare with me.lol Wow, the Summer is going way to fast for my liking. I'm trying to slow down and spend as much time as I can outside, especially these past few days that have been so nice. I feel like I spent so much of last Summer inside recovering from my car accident. We had so many plans for home projects last Summer that all ended up being put on hold after that. This Summer was most certainly filled with projects to be tackled. That didn't work out so well either. Dan ended up with a very bad bronchial infection that really wore him down. He hadn't even gotten over that and ended up getting Shingles.
I think his is finally on the uphill, thankfully.
So.. if there is one thing I keep reminding myself, it's , "one day at a time".

The other day when it was so nice out, I did take some paper and stamps out on the deck, for a little relaxing craft time. This is one of the cards I made, using Tammy Tutterows, stamps and dies from Spellbinders. I love this little bee!


All the separate little Bee pieces go with the stamp set. I stamped it on the white cardstock first, but then made the bee with the die cut pieces of yellow and black. I stamped and die cut the wings out of vellum and then added the Bee on top with foam squares for dimension.



I had just a few photos I wanted to share with you from my little town, but then Amy and Wes asked us out to the cabin to see the work they have been doing out there... soooo... now, I have a number of others to share. lol

If anyone ever leads you to believe that Nebraska is boring and isn't pretty, don't believe them.

The photo below is a garage that sits just across the street from the post office. I love that his guy appreciates cool old things., sets them out so we all can enjoy them.


When I'm heading up the road into town, I always love this place. The horses must have been back in the shade.



Like I was saying, we ran out to the cabin to see what Wes and Amy have been working on. Dan and I just don't have time or energy to put into the cabin anymore, but it's nice to see the kids taking an interest now. Jarad and Kate also have a cabin just down the road from here. They have completely redone their cabin over the past few years.


It's gorgeous out there, and it has served us well over the years. Lots of great memories made with family and friends. When the boy were young it was a great place for them and their friends.
Since our move to our house now ( in 2000) out of town, we have our hands full with mowing ect..
Cabin yard work also, is just too much. For now, the kids have more energy for that stuff.




( He is now on two kinds of meds and cream, along with a shot, to help him with the massive posion Ivy outbreak!!).


Nice to see new life being breathed into things out there.





So happy to see the kids enjoying the cabin this Summer.

__________________________________________________


By no means am I ready to think about giving up Summertime yet!




I'm hanging on to it as long as I can.


Thanks for coming by and letting me share our everyday lives.



Vic




More Recent Articles