Hey friends, I'm hoping all is well in your world. I think I've finally wrapped up my felt heart stitching for the year. Thank you to everyone who ordered. It makes me feel so good that so many people still appreciate "hand made".
I was extra inspired this year, to stitch heart, after receiving
Tammy's
new dies from
Crafters Edge.
They are so beautiful and fun to work with.
Today I thought I would share a new project I just finished up using some of Tammy's dies.
I just can't get enough of these flowers. LOVE them!
You can read more about these great dies and how they work
here
Dies used
These dies are a dream, because they can cut multiple layers. That made cutting the lace sooo easy!
I used a mix of linen, canvas, lace and felt to create these flowers.
I also thought I'd share some photos of the last batch of hearts.
I think this garland is my favorite. It was actually a bit hard to part with. It went to a good home, and I know she will be so happy with it.
Oh, and of course I have to share a photo of Emmett showing of his Dog house/Valentines Day box for school. He and I had a great time putting it together.
As for me...
I will be having surgery to try to repair my foot, a week from Friday. I am still dealing with the pain since my first surgery after my car accident over a year ago. I have been hesitant to have this done because it means another 3 months of "no weight bearing". Ugh..... sitting around is not my thing. I have been trying to line up projects I can do to keep busy.
I will be able to post projects and blog, this time around. I have the advantage this time of being able to plan ahead.. so that's good!
The surgery entails a bit more then we thought in the beginning. I was sent on to a surgeon who is more specialized. She will be doing a triple fusion and build up, using bone from my pelvis.
We have been busy lining up things for the main floor bedroom, wheelchair, walker, knee scooter ect. Like I side, this time we can prepare.
Dan is taking vacation to he will be here to help me, and I'm so lucky to have a loving and supportive family who is always offering to help.
It will be so good to have this behind me, so we can enjoy the Summer!
I will be back here in no time...
until then
HAPPY VALENTINES DAY my friends!
Hugs, Vicki
Hey friends! Popping in for a little hello and to share some new some new projects..... and some fun news.
It's that time of the year.. when love is in the air, so there has been some serious heart stitching going on. lol
The hearts I'm sharing today are all adorned with some of
Tammy Tutterow's
beautiful new flower dies.
As many of you know, who have visited here before.. I am a huge fan of this talented lady. I met her thru the crafting industry many years ago, and have been admiring her work all along, I am thrilled to call her my friend.
Tammy has teamed up with
Crafters Edge
to share some of her beautiful designs. These designs are wonderful and the dies exceptional. You can read about what all these dies can do
HERE
on Tammy's blog post about them and about her new designs.
You can find her designs here at
Crafters Edge
There is some other fun news. I was asked to join her creative team! Happy Dance!
I had made the choice a while back to give up all my designs team commitments, but in this case I knew these new dies were able to easily cut fabric and felt as well as paper. AND, it's Tammy, and I love her designs, so how could I say no, right? ( that was one long running sentence) lol
For those of you who are looking for card making more than stitching, no fear... I still LOVE playing with paper! You will still be seeing that here. Promise. Right now, with the problems with my foot, stitching is much easier for me, as my paper crafting is all upstairs in my studio.
I will be having reconstructive surgery done with in the next few weeks, than will have me off my feet for the next 3 MONTHS :(
A date will be set at my appointment tomorrow. I have been dreading being laid up that long again, but it's just time to get this done so I'm not dealing with pain every step I take.
I will keep you posted.
The good news is, I got an iPad for Christmas, so I will be able to blog from downstairs.YAY
When you have an accident, of course there is no time to prepare. This time we know what we need to have ready, so we can line things up ahead. That is a good thing.
Here are some closer shots of the hearts.
And if your needing some paper/card inspiration, check out
Linda Brandyberry's blog
She has a beautiful card posted make with Tammy's dies.
Well, friends before I go, here is a little bit of the sunshine we had over the weekend. Maddy and her mommy and daddy were here for a visit. (her daddy is our Nephew on Dan's side of the family but he is also the son of my dear friend Sally who passed away a few years ago.)
I feel so blessed to have these kids in my life. I enjoy them "double", once for me and once for Sal.
It makes me sad that she didn't get the chance to watch her Grandkids grow and learn. She would have been such an amazing Grandma. I will give them extra hugs, and tell them stories about their Grandma Sally when they get older.
Thanks for stopping by friends!
Hugs, Vicki
Hey, Hello everyone!
Here we are past Christmas and jumping right into Valentines Day! I finally put down my stitching to play with paper a bit this week. It seems like it's been forever since I made cards. I have been working on the scrapbook pages I'm doing for hire, so I guess it's been fulfilling my paper crafting needs. lol
The girls group got together at Karen's for a little crafting and some chatter this past week, so that was fun. With the holidays and the passing of Julies sweet momma, we hadn't been together for anything fun for a bit.
These are the little Val Day treats I made to take to the girls.
Simple but fun.
These girls are the sweetest, kindest friends anyone could ask for! I don't know what I would do with out them.
Karen had lined up this fun heart shaped wreath project for us. We crafted, ate, and solved the worlds problems. lol
Last week I worked on a few Valentine cards using Tammy Tutterows fun stamps. She now had some super fun dies coming out with Crafters Edge, that I'm super excited about. I"ll be sharing more about that in the weeks ahead. (excited).
Of course I've been stitching more hearts. Some of these are from last year, but I've been working on more of the same.
Here are some of the bigger ones I've been making this year. These are close to 12x12. Flower Dies are from AccuCut.
And here is a pillow I just finished.
I didn't get lots of Valentine Day decor out this year, but I always have to get these cuties out.
I have seen the Orthopedic Surgeon about the fusion surgery for my foot. ( which I broke in the car accident a while back). He said the surgery will be more extensive than we first thought, so he is referring me on to a more specialized surgeon. I will see her next Friday, and get a better idea of what needs to be done and when it will be.
We have just been preparing for what we will have to deal with for the 3 months after the surgery. I will have to be ( None weight bearing ) for 3 months.
We went and picked out a recliner for the living room that would be easy for me to get in and out of.
I have been working on cooking and getting some meals into the freezer. Preparing as much as possible.
This is something I have been dreading having done, but it's just time. Living with pain each step I take is just no way to live, if it doesn't have to be. SO.. it's just time.
ps. I did get a tablet for Christmas.. so I will be able to blog.
Anyway..... Happy Valentine thought coming your way!
Hugs, Vic
Hey friends! I hope you're having a wonderful Holiday, celebrating with family and friends. We had our big family Christmas with my family on Christmas Eve, but will have Christmas with our kids here this Saturday. With everyone having different work hours, Saturday is what works this year. Jarad, Kate and Wes were with us all on Christmas Eve, but Amy had to work :( , so I'm looking forward to having them all here this weekend.
I have lots of photos to share here today but first I wanted to share some of these cookie cutter ornaments I made, so that if you're interested you can pick us the supplies during the after Christmas sales. I have done a number of these over the years in all different shapes of cookie cutters. You can see the others in this post
HERE
You can find these cookie cutters separately, but by far, the best deal is buying them in a large mixed container. I have seen them at Hobby Lobby and at Walmart. Trust me, once you start making them, you can't stop lol, so you'll just want to by the variety container.
After you have your cookie cutters, all you need is your glue gun, paper or washi tape, little Christmas do dads and your creativity. I had a lot of little things in my Christmas craft bin that worked well, but you can also find all kinds of Christmas minis at Hobby Lobby. Usually in a package with a number of them in it, and they are quite inexpensive.
I just have these stars sitting in my kitchen window on this cold blustery day for a little cheer, but they look great on the tree.
If you use a cool temp glue gun, this could be a great craft for the kids also. They would make fun teacher gifts :)
I have to also share with you, the newest additions to my little vintage figurines. My sweet friend Jane, sent me the adorable snow man in the lower left corner, and my niece Neely gave me the little boy and girl in the middle of the second shelf. I LOVE their sweet faces! They are so perfect on the self with the others.
The other things I've had a while but they each have their own story and are special to me. The wooden church was my moms. It plays Amazing Grace, and the cross turns. We had given it to my mom when the boys were little.
The vintage Police car is because our oldest Weston, is a police officer. The little vintage Fire truck is because our youngest, Jarad, is a volunteer Fire Fighter and EMT. (that's him as a baby in the photo).
The little caroling boy in the bottom right corner belonged to my brother in laws mother , whom our family adored. Each of the others I've found along the way over the years, and each are special to me.
I have a number of others, here and there around the house, well, just because I love them.
For those of you who have been following my blog for some time now, know that Christmas Eve is the Dunn family Christmas. There is a lot of us, so once we outgrew mom and dads house years ago, we decided we still wanted to be together on Christmas Eve, so it was time to think about renting a place.
There usually ends up being 30 to 40 of us
. It's a big, crazy, fun filled evening together ... and we leave with our hearts ( and tummy's) full!
The first year that we rented a place and weren't at mom and dads was hard, but we quickly realized that being together was what mattered.
I plan games and everyone is a good sport about playing for the most part, although I think it makes them nervous at times, not knowing what they are in for. lol
We do "Decorate a Grandpa" every year because it's fun for the kids. This year I switched it up and we did "Decorate a Grandma". The kids get a bag with streamers, bows, ect, and they get to decorate the Grandparent like they would a tree. You can make a contest out of it if you you like, but since we had some small children, we just let them decorate and have fun.
Tennessee was here all the way from California. He had fun decorating his Grandma ( my sis Jan).
Diana's Grandkids are in AZ but ... no worries because the other kids are more than willing to help out with decorating her also. No Grandma will be left out lol
Which comes to me. I'm not "legit" a Grandma yet, but I got to be this year, because Lyla and Henry and their parents joined us for Christmas Eve. They stopped by to say hi on their way to church and we talked them into coming back after church service. It was wonderful!
Next game...
Shave Santa (or an elf in this case I guess). Two teams and it's played like a relay. You will need.... Shaving cream, Popsicle sticks for shaving, a trash bag to over the person being shaved, and a plastic table cloth to set the chairs on. (
oh, and numerous wash cloths are a good idea
).
The kids thought this was so fun!
We played a couple of other games also, but since I'm running the games, I don't get much of a chance to take photos. Keeping this group on task is a chore, trust me. lol
I will do better with that next year. Most of these photos I had to snag from others. lol
Everyone gets in on the fun, one way or another. ( above is my niece Lyndsay and my nephew Sean)
Below is our son Wes. Yes, he gets his serious side from me. lol
After the kids open their gift and are playing with them, the adults do a white elephant gift exchange. It's a hoot!
I think it's fair to say that a good time was had by all.
I night of hugs and kisses and Christmas wishes.
And before you know it, it's late and the wee ones need to go to bed so Santa can come. Tennessee has his Jams on and will probably be asleep in his car seat before they get to the edge of town.
Heading back to his Grandma and Grandpas house in Lincoln. We were to blessed to have them here from LA to have Christmas with us.
Oh.. and Dad would nudge mom and say "Look what we started Mother". ( something my dad would say often over the years... at the height of the craziness) lol
Miss them like crazy
Wishing you all an amazing new year!
Vicki
We are inching closer to Christmas. How is your stress level? I hope it's nonexistent!
Let it go. That has been my goal this year. Do what ever you have to do to cut the stress out of the holidays and just ENJOY time with your family and friends.
I have listened to Christmas music more, lit more candles, made more hand made gifts, got together with more with friends, and made a donation to a charity that is special to me. All of those things are important to me make me happy.
I've make a conscious effort to not stress about getting a million things done, and focus on whats important to me.
I think it's hard for some of us to say.."hey, if it doesn't get done, it's ok". But.. really... it is OK!
So.... turn up that Christmas music, grab a cup of coffee and put your feet up.
Today I thought I'd share these little mitten ornaments I worked on this year.
Again... another de-stresser for me is hand stitching. So I've doing a lot more of it.
Need some Christmas Music to listen to while you're here? This is what I'm listening to as I write.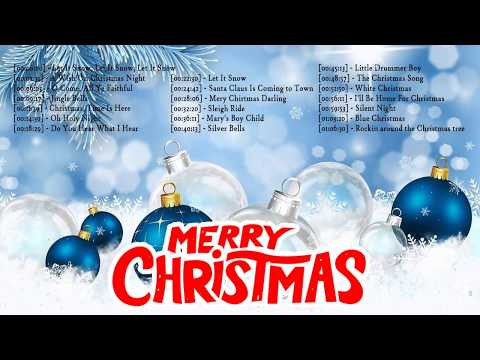 Talking about time with friends....... we had company yesterday. These little cuties and their mommy and daddy were here for a visit. I am so blessed to have them in my life. I love that they call me Grandma Vicki and love that their parents let them be such a special part of my life.
Merry Christmas Lyla and Henry! Grandma Vicki loves you
Time with my sis, is another thing that is at the top of my list of things I love it do. She and I just always have a great time together, no matter what we do. The only thing that could make our time together any better, would be if your other sis who lives in Florida was here to go on little adventures with us.
Here are some photos of when we went to Sycamore Farms ( which is like Junkstock).
So many beautiful things to look at. The crafty side of us is intrigued by all the creativity, and the vintage lover in us has plenty to take in also.
Lot of fun things going on as it was an extremely nice day for December in Nebraska.
What did I come home with? Here are a couple of things I got. This sweek little basket....
and another vintage santa mug to add to my collection.
It was a beautiful day from beginning to end. This is what we woke to, you we had a gorgeous drive.
frosty morn. 1
This will probably be my last blog post before Christmas, so I wish you all a wonderful Christmas!
Enjoy, Enjoy , Enjoy!
More Recent Articles