Hey friends! Wow, I was just thinking today about the fact that I used to blog every other day. lol Those days are gone, but I need to blog more often than I have been ... because I have a hard time limiting my photos. I am a total visual person, ( not so much .. a writer. Which I'm sure you've noticed) lol Photos say so much. They make you feel like you were there. Speaking of which, I sure wish all of you crafters could get to enjoy time with this group of gals, like I do. I don't know how I was ever so blessed as to have them in my life. Yes, we all love to craft, but there's so much more to these friendships than that. We are there for each other. We all know we can count on each other for anything. We've been there for each other thru all of life's joys and sorrows. We laugh together and cry together.
Today, there was lots of laughter. Those days are best! :)
( Deb was unable to make it, so we missed having her there, but Karen's friend Renee joined us. Always fun to meet someone new, who enjoys crafting. She was sweet and didn't seem to mind the non stop chatter than happens when we are all together. lol
A little silliness.Some shenanigans
Always so much fun.. and food!
Karen and her husband farm, and they recently built a new house near their original home.
I had to take the photo below to show you the view they have out all of their windows. Is that amazing or what? Miles and miles of beautiful farm land.
Until our little get together, I hadn't really gotten any 4th of July decorations out at all. We all bring little gifts for each other when we get together and these were all 4th of July themed. Yay! it inspired me to put some things out.
I have my flag hanging here for now.. but haven't decided on what else to put here yet. Pondering :/
And a little something out in the trees on the side yard.
Have I mentioned lately that I'm still so glad it's not winter! And we are supposed to have triple digits the next few days.
Since I posted last, we made our trip to Minnesota to our great nephews graduation and it was wonderful! We are all so proud of Austin! This guy has had to overcome some major hurdles in his life, and he comes out shining like the star he is! Austin has Autism... but nothing stops this kid! He also battled Leukemia when he was 4 and beat that! He amazes me! Sometime I'll share photos of some of his Art work. Talented guy!
I had to go look at photos in my files and found these. Decided to share
Greg ( and Dawn) when they were little
Austin when he was little.
So... we were especially lucky enough to get to see my Florida family again! (after us just being there for a visit). As you can see from the cars... those of us who were close enough drove.
Their home is so beautiful and inviting. And luckily had room for all of us.lol
They are the kindness, most loving bunch and we enjoyed every minute of getting to visit with everyone.
Loosing our sister Donna unexpectedly in January has been hard on all of us. We sure thought of her a lot when us three sisters got to be together for this celebration.
I get a little teary when I think about how blessed I am to have these two in my life. They are just the most kind, loving and giving sisters any one could ask for.
We chatted it up, big time... as you could imagine. lol
So thankful for this amazing time with family. We came home with hearts overflowing.
credit: One Velvet Morning free printable
Thanks friends for stopping by... and I hope your week has been wonderful!
Vic
Hey, Hello!
I haven't forgotten the blog, and I'm still alive... it's just been so busy :) I realized as I was thinking about what photos I wanted to post here today.. that I can't let it go this long between posts because I have too much to share. lol I feel like I'm drowning you in photos today.
I'm just so happy it's finally NOT WINTER!

Today I'm sharing some simple note cards I made using Authentique papers. Since I've been creating less since I'm stepped down from designs teams, my "go to" card supply box is getting low. I love to send little hadmade notes, so I sat down with this Picnic collection, which I adore.
There is something so relaxing about creating simple little note cards like these. It satisfies my need to play with paper.... even when life it busy.


What else have I been up to? Well..... using up some rhubarb from the cabin for one things. I feels like it's been for ever since I've baked a pie, so I thought I'd better, before I forget how. haha
I've been working on weight loss, so it's not exactly what I need around, but It's Amy's favorite and we had people over to grill out on Memorial Day, so It got eaten up. whew!


I think of mom and dad and all the great memories they created for us kids. I think of them everyday, but I guess even more because of memorial weekend.
I took flowers out to their graves on Friday. As I look at those dates on the headstones, I'm always taken aback when I realize how long they've been gone. Crazy how it seems so fresh in my mind. It never seems like that many years have passed.
I'm so thankful for all the great memories they left us with.


I have spent more time sitting out on the the deck relaxing .. this year, than I ever have. I feel like I'm truly "getting" how to slow down and enjoy life. I love it. I can honestly say, now.. when I sit down to relax and enjoy a glass of tea on the deck.. I really "relax"and enjoy. I know that sounds weird, but I feel like I used to think I was doing that, but actually I was sitting there thinking about what I was going to work on or try to accomplish later. It's not the same.





For the most part, I'm cooking so much healthier since I've been doing Keto. This was Monday when we had company so there was pie. lol But otherwise most of this is Keto friendly.
Do any of you do Keto? I feel like it's something that is actually sustainable for me. I'm down 40lbs ( but with much to go). Thankful for each day I continue to try to eat healthier. Weight has always been a issue for me, but I think for me, like many of us... as you get older you give much more thought to your health rather than just appearance.


We have been grilling and eating out on the deck since it's been nice. I had been looking for a little holder for paper plates, napkins and silverware, that I could just grab and take out with us. I found this ( 1/2 off ) at Hobby Lobby. I love it and it works great!






Which brings me to some sad news. I feel like I need to share, because many of you who have followed my blog, have seen many photos, over the years, of this sweet girl. Our grandpup Chloe. We had to say our goodbyes to her after 15 years. Kate had her even before her and Jarad were married and she became part of the family when Kate did. She was the kindest, most gentle loving dog you could ever imagine. We all miss her so much. It was a hard, and heartbreaking decision for Kate and Jarad, but it was just time. She was so loved!!



It seems with all the good things in life, there is always some tough ones.

______________________________________________________



I found this quote and loved it.. so I wanted to share.
I added it to a photo, and I'm going to use it as I screen saver on my phone, as I little reminder.


Thanks as always for stopping by. I love that you do


Vicki
Hey friends!
I'm hoping you are all doing well, and enjoying some nice weather. I am just loving having some sunshine! I used the last couple of rainy days to get my creative fix and make some cards.
After going thru my craft room, doing some major purging and organizing, I just fell in love with Crafty Secrets images all over again, and I said in my last post.
Today I thought I'd share a few more cards I created with some of my favorite CS images.
I really didn't plan for them to be all "Bird" images lol. I must really be in the mood for Spring!
Well actually I think CS bird images are just at the top of my list of favorites.
It's always to amazing to me, that with just these images and some random scraps of paper, you can make something so pretty. The images seem to just stand alone... to make the card.


This image is just the sweetest, isn't it?

Another favorite.

Sandy's attention to detail was just amazing with these images ( and stamps).


So, on the sunny days... I am LOVING being outside. Spending all last Summer basically "inside", after my accident, just makes each day now even sweeter.
I love my outdoor plants, and spend time just sitting out on the deck enjoying them.
I can't begin to tell you how chill I've become since stepping back from my Design Team commitments. I believe it's true that everything has it's Season. Being on DT's was always a great way to keep stretching my creativity with new assignments and new product.... and the amazing friendships I made being on DT's, were wonderful.. but now... it feels so great to have more time to just create when the mood hits me. Not to be committed to deadlines.
I love being creative, but I'm also remembering that I love all kinds of other things too. There is something to be said for taking walks, reading books or just sitting and chatting at a friends. I did these things before, but I don't think I totally took time to enjoy them like a do now. Being present in the moment, not always thinking what needs to be done later in the day.
I'm taking time to take care of myself. Working on being healthier. Loosing weight.
It feels good.
When I have a difficult time doing all the things I did before the accident, and look down at my swollen hurting ankle... I remind myself how much better this Spring/Summer is than last year. My accident was a year ago this month. I certainly thought things would be different.. that this joint would have healed properly.. but it will be ok.
Thankful for my husband who carries the laundry upstairs for me now, gets things down with the ladder, because I can't climb it, and million other things . Thankful for the friends and family who are willing to walk slower and sit and rest when I need too. And even thankful for these crazy dogs who who seem to understand that our walks have to be shorter and slower.
Man... I am so blessed


remember to....


Thanks for sticking with me friends.



Hello friends!
I've been really digging in and doing some organizing and purging of my craft room this past week. Defiantly realizing that I tend to keep anything craft related.. sure that someday I may need it! lol
Time to narrow things down a bit.
I've really been a crafter all my life, but in about 2000 it became more than a hobby. I've loved traveling, teaching, and designing, and most of all meeting amazing people and making new friends. It was something I never imagined myself doing. I was so blessed to have people to believed in me and my abilities. (usually more than I did myself).
As I was going thru all the things in my room, it sure brought back memories.
I will always be a "maker". Its' something I just have to do. Life has different seasons, and we seem to know when we are needing change. These last couple of months have been bitter sweet for me. I knew I was ready to step back from my Design Team requirements and have more open time for ... well.. whatever :) It was something I've been thinking about for some time but still, it was hard to actually do.
As I was going thru the things in my room and organizing.... I looked at the products from the companies I had worked with over the years and realized even more ,why I loved them and worked with them for so long. They were owners who worked so hard to put out amazing products and are just genuinely good people!! Two that stand out are Sandy Redburn (Crafty Secrets owner), and Jodi Stanford (Fancy Pants Designs owner ). I can't thank them enough for the opportunities they gave me. Amazing people!
As I went thru things... those were the products were some of the main ones I kept, and will continue to use.
I sat down last night and created a card using Crafty Secrets Heartwarming Vintage images.. and it was like coming home.



I sold and donated so much and still.......


And yes, it still over flows to the upstairs hall closet. I was kind of disappointed that, after getting rid of so much ... it really didn't look like I had. I guess it's because all the bins are there, they just aren't as full. lol Since I'm not teaching, I don't need 20's and 30's of everything.


It feels good to have king of "taken inventory" of the things I have. That way I'll remember to actually USE them. lol

I was looking thru old photos of Trade shows and teaching to share here, and boy that was a trip down memory lane, all it's own. Some of these were even before digital cameras.lol



Below, and Amazing teaching cruise with Crafty Secrets



Trade show Class


I also realized that as of last month, I've been blogging for 12 years! I will continue to blog. It's just part of what I do now. lol

_________________________________________

So back to the present. We had some crazy storms here last night. They had been saying we were going to get some nasty weather for days, so we were keeping an eye on it. I was working up in my room when I noticed it start to roll in.



Dan was at work., but I was getting radar updates from him and both boys.
Jarad send me this photo from there place


This photo was taken and posted by Haylea LaMar, on Facebook. It's just a couple of miles up the road from us. Trust me, at this point we were taking cover.




And Wes got this one as it was passing.


It was a bit scary, but passed by without any tornado's touching down. Some had damage from Hail.
Thankful it was not more serious.



This saying seemed fitting to close this post with


Vic
Is it really Spring?? It sure hasn't seemed like it around here. Finally the last couple of days has been nice, and I hope that means winter in Nebraska is really over. This has felt like the longest winter ever! Spring weather popped in just long enough to make us think it might be here to stay and then .. poof, gone. I have my fingers crossed this time is really it. I'm sure this past winter seemed extra long any way because I spent most of last Summer inside recovering from the accident.
They other day when I pulled in the drive, I thought... man our house looks like IT has the winter blahs too! I was thinking I really need to go thru my wreaths and such in the garage and see if there is something I can hang on the house by the front door. hmmmmm
Instead I went in and pulled this blank wood piece out of my craft closet, along with some paints and stencils. It will do for now :)
It's about 1.5 by 2.5
______________________________________________
It's hard for me to believe May 2nd it will be a year since the accident. I was sure hoping things would be different. That I'd be walking better and with out pain. I have what is called non-union of the joint, Which means just what is sounds like. The joint did not heal. When it doesn't heal, it starts to fill with arthritis . Unlike knees, hips ect, these joints can not be replaced. My only other option is fusion surgery. I did not want to spend another Summer inside so I will probably be having the surgery this winter. Doc says that waiting will not do any more damage.
I am thankful that the injuries where not worse! Very thankful! And thankful no one else was injuries! So I should not complain.
I have been trying to get our each day for a little bit and walk the dogs, ( and myself) lol.
The country road is too uneven for my foot, so I have been going up the road to the cemetery. It's a very sweet, small town cemetery. I can go at my own pace and not worry about cars. Our house is just up the road a bit past that grove of trees.
This beats walking a track at the gym any day!
Friday this little buddy came to visit. They are getting ready to move to a new house, so his mom and dad were in Omaha appliance shopping and big brother was at an overnight Birthday party.
These kids are growing up so fast! I cant believe he will be in Kindergarten, and Wyatt in 6th grade!
I'm eating up all the time I can, before they are took busy with school, sports, friends ect.. for this old lady. lol We watched movies later in the evening and had popcorn. I guarantee Lily was loving every minute also!
My hubby went into town to get his car serviced and come back with these. hmmm Don't know what I did to deserve them ..but no complaints :)
Since everything about this post is pretty random, I'll just toss in something else lol
I always like to share with others, if I find something I really like. I'm not saying everyone will like it. .. .we all have different tastes, but I thought I'd share something new I really like.
I had tried these when they first came out and wasn't crazy about them but I'm wondering if they changed them over the years because I really love them now.
A great snack if your wanting something crunchy, and watching calories or carbs.
This blog post couldn't be more random unless , oh maybe a shared a video of me dancing a jig or something . lol I will spare you that! I couldn't dance a jig if I wanted too anyway, so you're safe.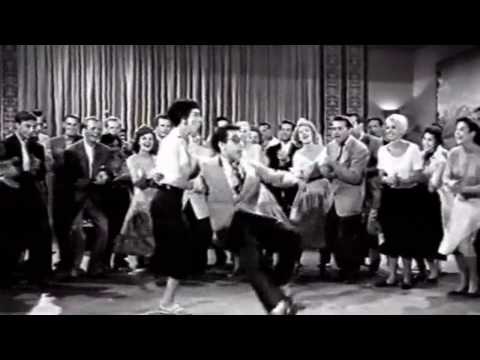 Hugs, Vic
More Recent Articles