As has become traditional (see 2015, 2014, 2013, 2012 — we unaccountably skipped 2016), here in no particular order are book and author recommendations from folks at this year's Barry Goldblatt Literary retreat. I may or may not personally endorse all the choices (I haven't read them all, for one thing) but here they are!
Also note that these aren't links to buy the books directly; they might be interviews, reviews, info from the author or publisher's website, Wikipedia entries…so click and discover!
The Smell of Other People's Houses, Bonnie Sue Hitchcock
Every Heart a Doorway and Down Among the Sticks and Bones, Seanan McGuire
Without You There Is No Us, Suki Kim
Landscape With Invisible Hand, M.T. Anderson
20th Century Boys, Naoki Urasawa
Spain In Our Hearts: Americans in the Spanish Civil War, Adam Hoschild
Vorkosigan saga, Lois McMaster Bujold
Lymond Chronicles, Dorothy Dunnett
Queen of the Night, Alexander Chee
Reality Is Not What It Seems, Carlo Rovelli
Celestial Mechanics, William Least Heat-Moon
Shades of Magic trilogy, V.E. Schwab
This Darkness Mine, Mindy McGinnis
The Strange Case of the Alchemist's Daughter, Theodora Goss
Jade City, Fonda Lee
The Alchemy of Air: A Jewish Genius, a Doomed Tycoon, and the Scientific Discovery That Fed the World but Fueled the Rise of Hitler, Thomas Hager
Annals of the Former World, John McPhee
Black Tides of Heaven and Red Threads of Fortune, J.Y. Yang
The Hidden Life of Trees: What They Feel, How They Communicate — Discoveries From a Secret World, Peter Wohlleben
Thick As Thieves, Megan Whalen Turner
The Prey of Gods, Nicky Drayden
The Hate U Give, Angie Thomas
Allegedly, Tiffany Jackson
Monstress, Marjorie Lieu
River of Teeth, Sarah Gailey
Ballad of Black Tom, Victor LaValle
Forever War, Joe Haldeman
Cloud and Wallfish, Anne Nesbet
Girl Mans Up, M.E. Girard
Modern Romance, Aziz Ansari  (audio)
Self-Inflicted Wounds, Aisha Tyler (audio)
HyperObjects, Timothy Morton
A Confederacy of Dunces, John Kennedy Toole
Piecing Me Together, Renee Watson
Fierce Femmes and Notorious Liars: A Dangerous Trans Girl's Confabulous Memoir,  Kai Cheng Thom
Borderline, Mishell Baker
Jane Steele, Lyndsay Fae
American Nations, Colin Woodard
Magonia, Maria Dahvana Headley
Carry On, Rainbow Rowell
Mr. Splitfoot, Samantha Hunt
There's Something Happening Here: The New Left, The Klan, And FBI Counterintelligence, David Cunningham
White Rage: The Unspoken Truth of Our Racial Divide, Dr. Carol Anderson
Where Memories Go: why dementia changes everything, Sally Magnusson
Teacup, Rebecca Young, illus. by Matt Ottley
Mother of the Sea, Zetta Elliott
The Jumbies, Tracey Baptiste
Escargot, Dashka Slater, illus. by Sydney Hanson
The Friend Ship, Kat Yeh, illus. by Chuck Groenik
The Arrival, Shaun Tan
On the Edge of Gone, Corinne Duyvis
Going Clear: Scientology and the Prison of Belief, Laurence Wright
My Sister Rosa, Justine Larbalestier
The Journal of Best Practices: A Memoir of Marriage, Asperger Syndrome, and One Man's Quest to be a Better Husband, David Finch
The Great Passage, Shion Miura
Already more than halfway through the year, and months since my last post, and I'm more and more reticent about discussing work in progress. But there is work, and it is progressing.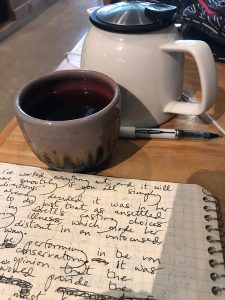 It's not common for me to have events two weekends in a row, but it's just happened.
And while I'm exhausted, I'm also really glad to have been part of both.
The Winston Library Comic Con happened against the backdrop of the deeply sad and infuriating situation of the Douglas County Library System's closure. The organizers wanted to give back to their library patrons with a celebration, and they did a stellar job. For many people who attended, it was their first comic con: they could cosplay, meet creators, see panels and discover new work without also having to deal with potentially intimidating and overwhelming crowds. I got to chat with folks a bit more than usual, and it was so clear that this kind of event is needed and valued. The con was an example of interest-driven, participatory learning in action, and I really hope the community comes up with a way to bring their libraries back to life so these kinds of opportunities can continue.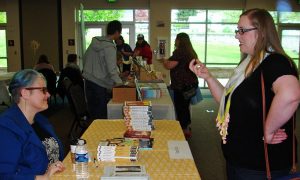 Also, after the con we got to go to Wildlife Safari, which was a good reminder that you never know what you'll find in a small town.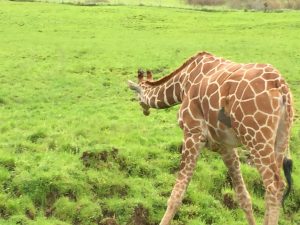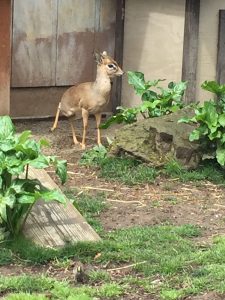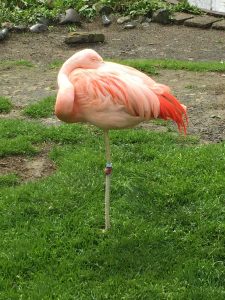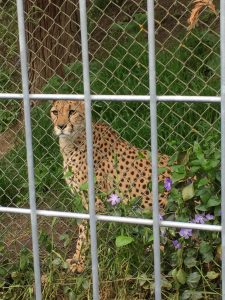 So that was last weekend.
This weekend, which it still is as I type this in my hotel room like the hermit I sometimes become after events, was the inaugural Western Washington University Queer Comic Con. The accessible scale of the show made me decide to break my con-standard-operating-procedure of never leaving my table in favor of actually walking around and talking with other creators, although I only made it around to folks on the same floor I was on.
I don't know how many of the attendees were experiencing their first comic con. But judging from the excited, squeeing, shy, and overwhelmed-by-all-the-feels reactions I observed, a significant percentage were experiencing their first queer con. As an Old, I especially appreciated seeing how the understanding of the complexities of identity continues to evolve. Back when Empress was first published — which is, god help me, probably before some of the folks reading it now were born — I couldn't have imagined, for instance, an "I'm Too Cute to Be Binary" t-shirt. I was delighted to see someone wearing one today.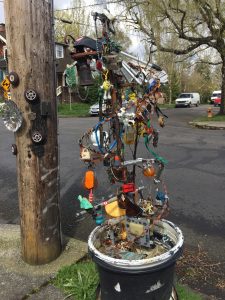 This street corner installation, conglomerated out of many different objects, makes me think of taking in experiences and combining them to create something new & unexpected.
One experience that will be on my mind for a while, though I can't say yet how it will influence my production, was serving on a jury.
I won't say anything about the case except that it was all based on testimony, so our job as jurors was primarily to decide who was telling the truth.
It was difficult.
I'm glad I had the opportunity and I appreciated the thoughtfulness and seriousness with which my fellow jurors approached the task.
What else have I been taking in?
I listen to a lot of podcasts: Another Round, BackStory, Call Your Girlfriend, Code Switch, Flash Forward, Gastropod, Good Muslim Bad Muslim, Imaginary Worlds, the Oral History Podcast, Popaganda, the Racist Sandwich Podcast, The Read, Reply All, See Something Say Something, We Want the Airwaves, Whiskey Sour Feelings Hour. And while she's no longer making new episodes, I also commend to your attention the archives of Sara Zarr's This Creative Life. I'm really just a fan of the podcast format overall. I like them when the production values are high and there's very sophisticated sound design, and I also like them when listening feels like eavesdropping.
And I track the books I've been reading via Goodreads, though I mostly don't star or review.
In terms of the news, like a lot of people, I'm trying to stay informed and find ways to resist while avoiding becoming immobilized by fear, anger, and despair. Sometimes this means I spend more time looking at lovely pictures on Instagram than trenchant political commentary on Twitter. Sometimes it means I'm offline altogether.
As for what I'm producing: I'm not gonna talk about it, but the word count is increasing, slowly but surely.
So it's spring, and I hadn't updated the theme in years, and my very talented friend Jenn Reese agreed to help bring my website into the late teens.
It's also, come to think of it, nearly the website's own late teens, seeing as I've owned sararyan.com since around the year 2000. (There was a server crash in the mid-oughts that ate some of the oldest posts.)
We're still tweaking some things, but I'm already pleased with the changes, and also amused that the theme we're using was originally designed for food blogging. Who knows, perhaps I'll be inspired to post some recipes.
More Recent Articles