It's not common for me to have events two weekends in a row, but it's just happened.
And while I'm exhausted, I'm also really glad to have been part of both.
The Winston Library Comic Con happened against the backdrop of the deeply sad and infuriating situation of the Douglas County Library System's closure. The organizers wanted to give back to their library patrons with a celebration, and they did a stellar job. For many people who attended, it was their first comic con: they could cosplay, meet creators, see panels and discover new work without also having to deal with potentially intimidating and overwhelming crowds. I got to chat with folks a bit more than usual, and it was so clear that this kind of event is needed and valued. The con was an example of interest-driven, participatory learning in action, and I really hope the community comes up with a way to bring their libraries back to life so these kinds of opportunities can continue.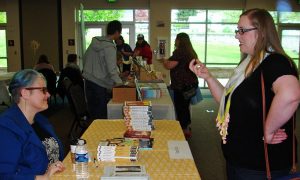 Also, after the con we got to go to Wildlife Safari, which was a good reminder that you never know what you'll find in a small town.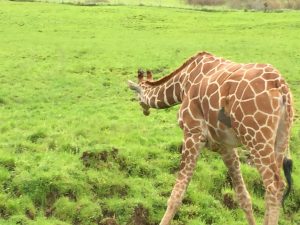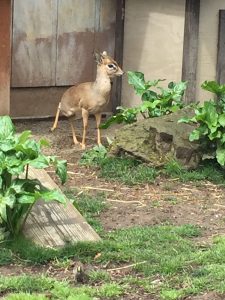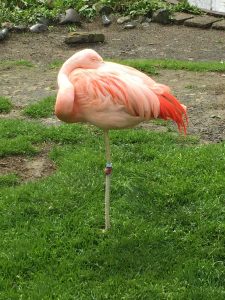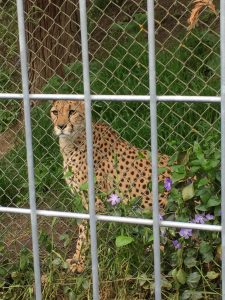 So that was last weekend.
This weekend, which it still is as I type this in my hotel room like the hermit I sometimes become after events, was the inaugural Western Washington University Queer Comic Con. The accessible scale of the show made me decide to break my con-standard-operating-procedure of never leaving my table in favor of actually walking around and talking with other creators, although I only made it around to folks on the same floor I was on.
I don't know how many of the attendees were experiencing their first comic con. But judging from the excited, squeeing, shy, and overwhelmed-by-all-the-feels reactions I observed, a significant percentage were experiencing their first queer con. As an Old, I especially appreciated seeing how the understanding of the complexities of identity continues to evolve. Back when Empress was first published — which is, god help me, probably before some of the folks reading it now were born — I couldn't have imagined, for instance, an "I'm Too Cute to Be Binary" t-shirt. I was delighted to see someone wearing one today.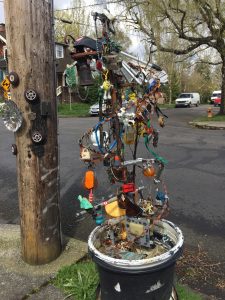 This street corner installation, conglomerated out of many different objects, makes me think of taking in experiences and combining them to create something new & unexpected.
One experience that will be on my mind for a while, though I can't say yet how it will influence my production, was serving on a jury.
I won't say anything about the case except that it was all based on testimony, so our job as jurors was primarily to decide who was telling the truth.
It was difficult.
I'm glad I had the opportunity and I appreciated the thoughtfulness and seriousness with which my fellow jurors approached the task.
What else have I been taking in?
I listen to a lot of podcasts: Another Round, BackStory, Call Your Girlfriend, Code Switch, Flash Forward, Gastropod, Good Muslim Bad Muslim, Imaginary Worlds, the Oral History Podcast, Popaganda, the Racist Sandwich Podcast, The Read, Reply All, See Something Say Something, We Want the Airwaves, Whiskey Sour Feelings Hour. And while she's no longer making new episodes, I also commend to your attention the archives of Sara Zarr's This Creative Life. I'm really just a fan of the podcast format overall. I like them when the production values are high and there's very sophisticated sound design, and I also like them when listening feels like eavesdropping.
And I track the books I've been reading via Goodreads, though I mostly don't star or review.
In terms of the news, like a lot of people, I'm trying to stay informed and find ways to resist while avoiding becoming immobilized by fear, anger, and despair. Sometimes this means I spend more time looking at lovely pictures on Instagram than trenchant political commentary on Twitter. Sometimes it means I'm offline altogether.
As for what I'm producing: I'm not gonna talk about it, but the word count is increasing, slowly but surely.
So it's spring, and I hadn't updated the theme in years, and my very talented friend Jenn Reese agreed to help bring my website into the late teens.
It's also, come to think of it, nearly the website's own late teens, seeing as I've owned sararyan.com since around the year 2000. (There was a server crash in the mid-oughts that ate some of the oldest posts.)
We're still tweaking some things, but I'm already pleased with the changes, and also amused that the theme we're using was originally designed for food blogging. Who knows, perhaps I'll be inspired to post some recipes.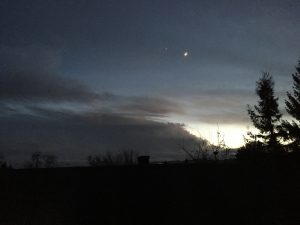 Early in the year, which is to say a few staggeringly long and tumultuous weeks ago, I took a photo out a particular window, propping the phone in the frame and keeping the flash off, trying to avoid getting the device's reflection into the shot.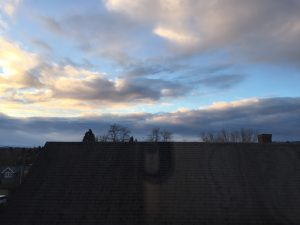 The next morning I took another.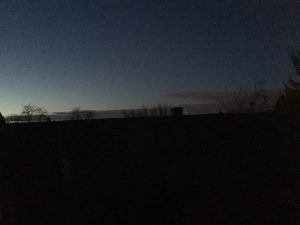 It hasn't been every day.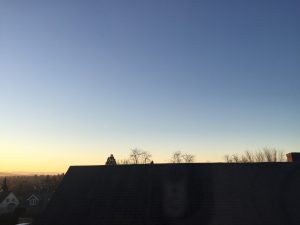 It hasn't been the same time of day each time.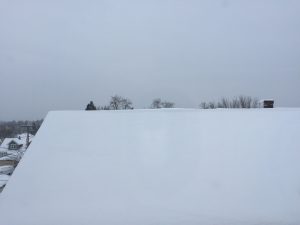 I haven't kept the phone in precisely the same position.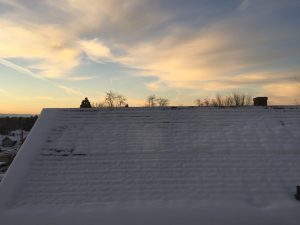 But it's becoming a small habit, these photos that are mostly the roof of the house next door, the tops of trees, snow when there's snow, clouds when there are clouds.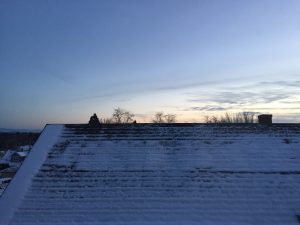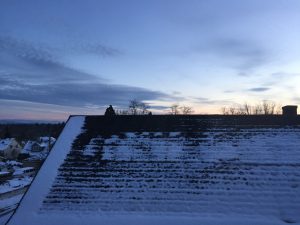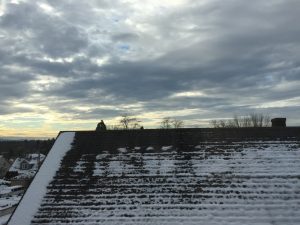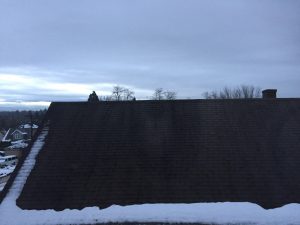 Consistency and variation.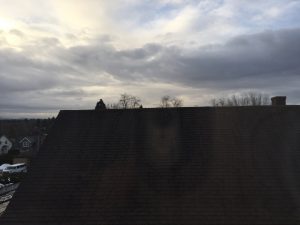 Another habit I've been forming is to note small actions I'm taking in my journal. Calls, emails, letters, events, donations. Time strategizing, commiserating, and simply being with people I care about.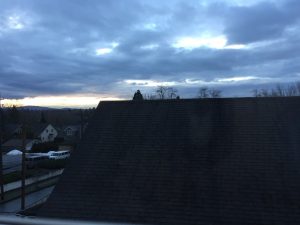 And writing, because yes, that counts.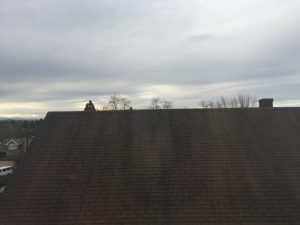 It helps to remember what I've done and am doing on an ongoing basis, in the face of the endless and terrifying deluge of everything else that needs to be done.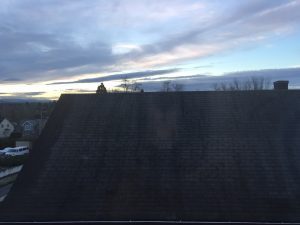 It also helps to think about the rest of you, and everything you're doing, too.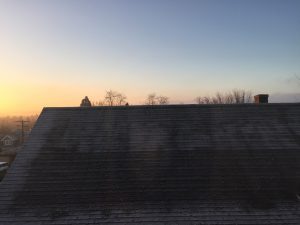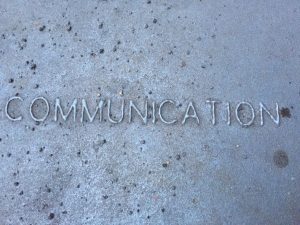 Seems like the more I prioritize it offline, the less I do on.
But I've enjoyed the various instances of the 2006/2016 meme that have come across my feeds, so here's a version of same.
2006: Working on The Rules for Hearts, also minicomics. Helped gut a house in New Orleans. Acquired Snag.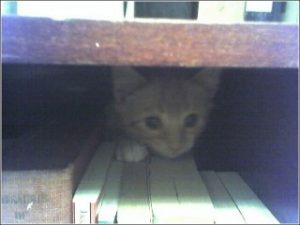 Had braces. Went to my first BG Literary retreat. Had a LiveJournal, username "thisisnotanlj."
LJ userpic, November 2006:

2016: Working on novel which will likely have a different title by the time it's done, therefore I won't share its working title. Plus some comics which may also end up with different titles than their working titles therefore ditto. Had an essay published in The V-Word. Went to my tenth BG Literary retreat. (Can that be true? I think it can.)  Taught comics writing in Denmark. Mourned, organized.
Selfie after most recent haircut with same stylist/friend as 2006: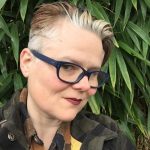 Basically the same pose and also yeah I've had variations on the same asymmetrical haircut for more than a decade, fight me.
N.B. I was already going gray in 2006, but I wasn't letting it show yet.
And here's 2016 Snag, as recently documented by Jay Edidin: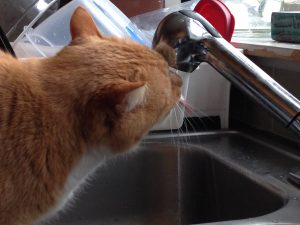 More Recent Articles