Just wanted to share this. Everyone out there, take note.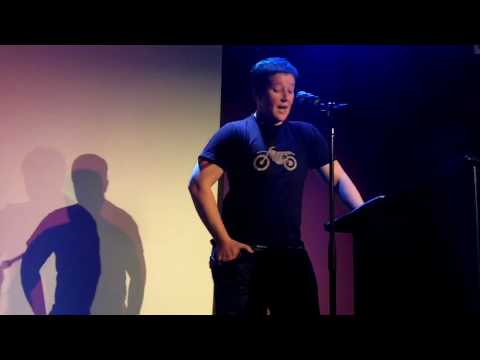 Sorry if you tried to comment on a post and couldn't. We had shut down commenting to deal with some spammers, but it's open now. So, comment away!
11:37 am
Dear Professor X,

I'm registered with the Student Disability Office and I'll need to use a computer to type the midterm. Blah, yak, blah.

Peace dude,
gromphus

12:14 pm
Dear gromphus,

I can't have any midterms written on a computer given the requirements of the class as written in the syllabus. Blah blah blah.

[NB: Professor X is concerned about internet access. This is just a couple of essay questions: no math, no diagrams. There is no real reason why using an internetless computer should present a problem.]

Harrumph,
Professor X

.......Interlude in which Student Disability Office Chats with Professor X........

4:35 pm
Dear gromphus,

If you are sure that you have to work via computer then you will have to vouch that you will not be using the internet and we will attempt to disable it. It might be really, really complicated to disable the internet on one of the computers the SDO has specifically for testing purposes, but if you really think it's necessary for you to use a computer even though I don't want you to...

[NB: The SDO computers, obviously, have no internet access.]

SIGH,
Professor X

??:??
Dear Professor X,

Great. Let's do that. I'm afraid it is necessary for me to use a computer, since sustaining rapid writing throughout a long exam, or for the short period of time I could keep it up, is the most efficient way to put me back on the list for physical therapy. /try 1

I'm sorry this is inconvenient for you, but I just kind of like being able to use my arm, you know? Especially since I'll lose my scholarship if I can't take a full load of classes on account of inability to do my work./try 2

No, goddammit, I am NOT going to tell you about my body. I'm already registered with the Student Disability Office; they've approved my accommodation request; is this not enough to tell you that yes, I do actually really need to use a computer to write your wretched midterm?/try 3

You've been my most interesting professor up to this point. You introduced me to actor-network theory; I was planning on taking all your classes. I always go to your office hours even though you're busy with other people because you look at our field with a usefully critical eye. Is it going to be really awkward next time I try to talk with you? Are you going to assume I'm just a troublemaker? /try 4

I love your work, but I'm not sure I would like you personally. Certainly I don't want to trust you with the knowledge of what is wrong with me. Capice? /try 5

I'm a bit surprised at your response, since no other professor has ever had an issue with my need for a computer./try 6

shit./try 7

Thank you for your understanding,
gromphus

What would you write?
How do you handle these kinds of situations?
Am I being unfair to Professor X?

(And don't these experiences make it all the more wonderful when we find people who are both intellectually badass and deeply good?)

(Finally, how much do we love, love, love the wonderful people at our SDO?)
Hello friends,
I'm writing this first post to introduce myself as - dare I say it? - a new quenchista. I also have a
nascent personal blog
but am very excited to be joining quench, blog re:all things near and dear to me. I am a current Harvard senior, although perhaps taking time off in the fall (!) before finishing up my concentration in the
Studies of Women, Gender, and Sexuality
(mostly the latter two).
This summer, I'm working at a
fabulous, tiny organization
that focuses on the rights and
life chances
of transgender, transsexual, and genderqueer people. I'm working on a range of projects, including support for the youth committee and creating youth-related resources, creating and kicking off a sustainable development plan, and serving on a committee dedicated to rewriting the organization's "Trans 101" workshop curriculum. My other past work experience is also in non-profit settings, and I hope to pursue a career doing community organizing and youth development work with trans and queer young people.
I think a lot about gender, including trans and sometimes intersex issues, and my other interests include (female, queer, and trans) sexuality, feminist praxis, and making room in academic work for activist and activist approaches. But I'm fun too! I'm a huge Red Sox fan, an aspiring foodie, and my most recent obsession is with my burgeoning collection of Nike kicks (picture to follow).
Anyway, I'm glad to be here, and I promise a real first post soon! Happy summer.
e
More Recent Articles