---
I grew up about 5 miles from where we currently live, and I think it's a great place to raise kids. I'm afraid that one downside to social media is that some parents may hear about negative things that happen around the country, and many people nowadays seem to have the idea that it's not as safe today as it was when we were kids.
Some parents even hesitate to let their kids do things that were considered "normal" back when we were kids (bike to school, walk to a friend's house, go to a local store, or hike on the trails around the neighborhood). Even though there admittedly is some risk to allowing our kids to do these things, and each family needs to decide what is appropriate for their kids and at what ages, these simple activities can build confidence, independence, and problem solving skills in our kids. Plus getting outside is often more healthy than the alternative indoor activities. So while my husband & I have taught our kids about safety and what to do in case of emergencies, we have always encouraged our kids to get outdoors, try new things, and explore the area around us.
I've always said that I felt like our neighborhood is just as safe nowadays as it was when I was growing up here. But I guess I was wrong — I just read this article, and apparently San Diego is even safer nowadays than when we were kids. 😉 http://www.sandiegouniontribune.com/news/public-safety/sd-me-sandiego-crime-20180205-story.html#nws=true
It's official, Elijah turned 13 today! The other day I asked if there was anything he'd like for his birthday, and he had trouble coming up with any specific ideas. After a while, he told me he'd like money to put towards the chicken coop he and Kolby are saving up for. We weren't too sure about that idea (we've let them start saving, to see if they are really morivated to save up enough, then actually build the coop and take care of the chickens every day; but Michael and I keep going back and forth about whether or not it's actually a good idea), so we encouraged him to keep thinking. And he decided that he likes to run, so he'd like some nice running shoes. I measured his foot so I'd know what size shoes to get him, and was surprised to realize that his feet are just slightly longer than mine already. Although Kolby is nearing my height, Elijah will need quite the growth spurt before he gets close to getting taller than me. But it looks like from the size of his feet that his growth spurt is definitely going to happen, sooner or later.
Our boys are notorious for wearing through the soles of tennis shoes in record time, so I found him some nice trail running shoes (which will hopefully hold up a little longer than the average kids' tennis shoes). He loved them. I got him a men's size 9! (they've got just a bit of extra room to grow, but aren't really loose on him or anything).
Michael made his special "cottage cakes" recipe with bananas for Elijah for his birthday breakfast. And he opened the shoes from us this morning, and we'll have more time this evening to sit down and have him open all the gifts from his brothers & family. And this afternoon he doesn't happen to have his regular dog walking job because the dog owner's family is out of town, so after school he decided to go spend the afternoon with his great grandma, Grandma Faun, and he took along a jigsaw puzzle because he knows how much she loves puzzles. Such a good boy!
I just learned that Thomas S. Monson, the prophet and president of our church, passed away from old age last night. He has been the president of the church since 2008, so he is the only prophet that our younger kids are familiar with. I always loved President Monson, even before he was the president of the church, especially for the stories he would tell in his church talks (which always drew my interest especially when I was younger, and in recent times). He has given his life to serving the church (and is well known for serving individuals) for years, since he was a young man with a young family. We will miss him!
I made this little video for Michael for our 15th anniversary. Can't believe it's been 15 years! Love you!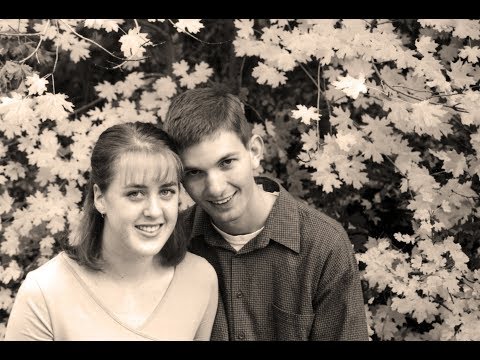 Day 10:
What we did: I asked Courtland if he wanted to read a Christmas book and he picked out 6 Christmas books. I read 3 of them, and he read the next 3 since I was halfway falling asleep. Then Isaac came over for a holdie, and I turned on the 2nd "Forgotten Carols" CD and we listened to the story and the music for a little while. And later on I took some time to do my workbook.
Day 11:
What I learned: During my tech free time in the afternoons I've not been fording the boys to do things with me, but I have been inviting them if they want to. Sometimes that means something like reading a book, snuggling on the couch together, or running to the library or something; and other times it's something I need to get done like tidying up, organizing some papers, getting dinner ready, doing a bit of yard work, etc. you may have noticed that I've been mentioning doing things with Isaac & Courtland more often than the older boys. Part of that is partly because Isaac's always up for hanging out with mom and is often even up for being helpful when it means spending time with mom. Courtland's often up for doing stuff with mom too. But the older boys would often be up for it too, they are just a little busier than the younger two at that time of the day. After school the three older boys each have dog walking jobs at different times and on different days of the week, and Kolby has homework or studying most every afternoon, Elijah occasionally has homework he still needs to finish, and all three of them are just as likely to want to go play at a neighbor kids' house as to want to sit down and chat or read with mom. :)
What we did: We fit a lot in this afternoon. The boys helped me hang up the Christmas cards that our friends & Family have sent us, and Isaac walked with me to drop off a letter in the mailbox. I started to do a little writing in my workbook, then Courtland asked me to go out back to watch all the gymnastics moves he's learned, which was fun. Then I asked Isaac & Courtland if they wanted any help with their 'Faith in God' booklets, and they each passed off one of the requirements. Then I picked up a new book that I got at a book exchange for my mom's book group and it's intriguing so far. After dinner we went for our family night to Walmart with my parents and picked out items for the refugee family that we "adopted" for Christmas. We got a bike, helmet, lock, backpacks & notebooks, socks, underwear, & toiletries. I think the boys also enjoyed being part of picking those things out.
Day 12:
What we did: Isaac helped me and we printed out our family Christmas letter and put a copy into our little binder we have with each year's letter, and one in each of the boys' 'keepsake boxes.' Then I got to have a phone call with a friend of mine, and I tidied up the house and had the boys help me with that. I read my new book a little, then Isaac went with me and we dropped Kolby & Elijah off for their church youth group activity, and then we dropped off a little treat for my friend that I visit teach at church. Then Isaac asked if I'd play a game with him, but Camden got upset when he found out we were going to play a game that he didn't feel like playing. So Isaac & I ended up playing one card game, while Camden & Courtland ended up playing another board game at the same time. Then I did a little more reading before bedtime.
Day 13:
What I learned: It's easier for me to get sucked in to checking messages on my phone when the phone is close at hand. Like when we got out of the car at the library, and then when we got back into the car before starting to drive. It's a lot easier when my phone is charging on the kitchen counter — out of sight, out of mind and not nearly so distracting.
What we did: The younger two boys went with me to pick up some audiobooks at the library so we're now all stocked up before our drive to Mammoth, and each boy picked out a little stack of books too. Then I did my workbook for a while, and then did some reading before dropping Camden off at a birthday party and then going to a meeting.