Ethnographic research for cross border business shows how to apply ethnographic research of social media to reducing the risks and costs of doing cross border business and deals. Ethnographic research can transform the value proposition of international business because it's a very efficient way to conduct due diligence, to study the behavior and motivations of the people that the deal proposes to serve. Unlike traditional research methods, which are relatively slow, costly and qualitative, ethnographic research of social media combines qualitative richness with quantitative analysis....

Customer experience and experiential social media shows how you can succeed in transforming your customers' experiences with your firm by adopting a refreshing and effective human approach. Transforming customer experience enables most firms to become more resilient and profitable.
If you'd like to watch this post instead of reading it, click the thumbnail button.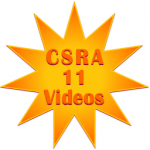 Customer Experience Overview
Most firms' customers endure their products and interactions because these rarely reflect empathy and trust toward customers. Products and services are designed to make the firm money, and they...

Customer success and experiential social media identifies three pitfalls that too often prevent customer success initiatives from attaining their potential for improving customer experience. In case you're not familiar with the customer success movement, I outline its origins and scope, so you can appreciate the pitfalls and avoid them.
If you'd like to watch this post instead of reading it, just click its thumbnail.
Customer Success the Movement
Customer success burst on the scene a few years ago, and it's a great leap forward for most firms although the irony is obvious to...

Employee engagement and experiential social media shares my insights into one of the biggest challenges faced by business today—the employee engagement crisis, and how firms can change the game. Fewer than a quarter of employees are engaged, a slightly smaller quarter are "actively disengaged," and the majority is blasé and punches the clock.
If you'd like to watch this post instead of reading it, click the thumbnail button.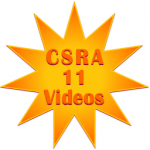 The Crisis
The employee engagement crisis refers to the fact that very few employees are passionate toward and committed to their jobs, as ...

CSRA milestones reflects on my first ten years of experiential social media, seen through the eyes of clients I've served. I'll share what I learned about what outcomes we got in each engagement as well as how it happened that I developed and pioneered experiential, which if a repeatable process for developing trust and profit at scale.
If you'd like to watch this post instead, just click the thumbnail button.
Global Investment Bank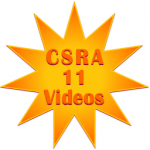 I'm grateful to a global investment bank for being my first client! I worked closely with an internal strategy team for over a year and...