Africa is a nascent innovation powerhouse, and its leadership will become increasingly obvious during the coming decades, but the seeds are already visible as this post reveals: Africa's population is exploding, and its young people are adopting tech alternatives to countries' long-insufficient health, education, and financial infrastructure.
If you've been interested in international development for long, you have seen many prognostications about "Africa rising" over the years only to see them fade into oblivion. Predicting...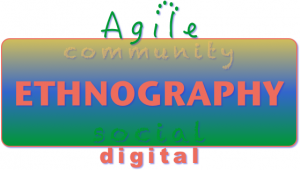 Agile Digital Ethnography uses an ethnographic research approach to analyze people's online interactions. It creates a dynamic new market research capability that's useful by itself and even more when used with surveys, focus groups, field work, and other primary research.
I have learned that Agile Digital Ethnography provides a unique combination of research results. I have used it on client engagements since 2006. Like primary research, it reveals people's behavior, thoughts, emotions, and motivations in rich detail; however, because it's secondary research,...

How to Boost the Power of Customer Journey Maps shows how firms can increase the accuracy and power of their journey maps by using digital social data in practical new ways that almost all customer experience pros overlook.
Would you willingly base multimillion dollar brand and product decisions on a hodgepodge of 20th century research methods?
That's exactly what 99% of brands and agencies do, based on my just-completed review of customer experience, design, marketing, market research, and software firm posts. The good news is, you can improve the accuracy and power of your journey maps by...
Introducing the Free Chicago Seminars Experiential Social Media Nonprofits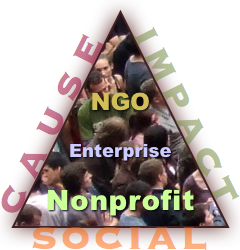 The Free Chicago Seminars of Experiential Social Media for Nonprofits and social impact firms aims to help nonprofits and social impact firms to unlock the power of experiential to transform their commitments from their donors, volunteers and other supporters. The series will be offered by CSRA in Chicago starting Summer 2018. Experiential is "the nonprofit way" to do social media because its main goal is serving people, not marketing to them. And it usually produces much better business outcomes than social...
Trust and the Triune Ethics Theory reviews Darcia Narvaez's breakthrough Triune Ethics Theory paper and draws new insights into how trust and relationship building work, based on the human brain's evolutionary development, structure, and functions. And it sheds light on how experiential social media increases intimacy.
Triune Ethics Theory, Darcia Narvaez, Ph.D.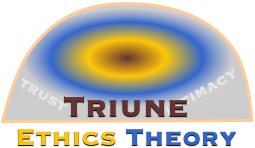 Triune Ethics is an enthralling, exceedingly useful approach to understanding human behavior because it explains the context of trust and relationship building at a profound level that is actionable for anyone who wants...