Introducing the Free Chicago Seminars Experiential Social Media Nonprofits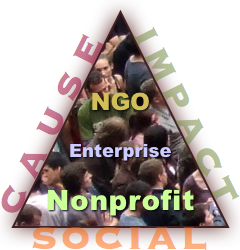 The Free Chicago Seminars of Experiential Social Media for Nonprofits and social impact firms aims to help nonprofits and social impact firms to unlock the power of experiential to transform their commitments from their donors, volunteers and other supporters. The series will be offered by CSRA in Chicago starting Summer 2018. Experiential is "the nonprofit way" to do social media because its main goal is serving people, not marketing to them. And it usually produces much better business outcomes than social...
Trust and the Triune Ethics Theory reviews Darcia Narvaez's breakthrough Triune Ethics Theory paper and draws new insights into how trust and relationship building work, based on the human brain's evolutionary development, structure, and functions. And it sheds light on how experiential social media increases intimacy.
Triune Ethics Theory, Darcia Narvaez, Ph.D.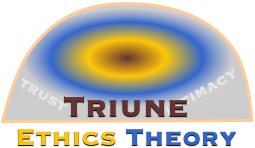 Triune Ethics is an enthralling, exceedingly useful approach to understanding human behavior because it explains the context of trust and relationship building at a profound level that is actionable for anyone who wants...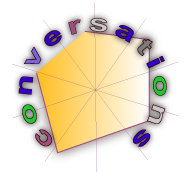 How to Boost Employee Support for Nonprofit Fundraising reveals that, although employees can be tremendous supporters of nonprofit fundraisers, managers have to navigate some subtle waters to engage employees.
The key to "engagement" is making it voluntary and meaningful to employees as people. I say this because many organizations expect support, but expectation diminishes the voluntary requirement. When management harbors the attitude that employees owe them to promote the fundraiser, this will backfire. Here's my response to a situation in the Nonprofit Technology...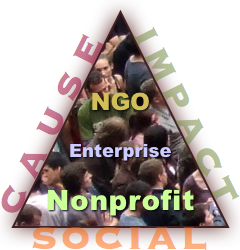 Nonprofits and experiential social media shares how nonprofits can improve their social media results and why I think experiential social media has an affinity for cause-focused organizations. This post was triggered by my insights from my recent research on nonprofits and cause-focused organizations. Although I'd served nonprofits throughout my consulting career, my focus was on commercial firms. While organizing Chicago Social Empowerment [Cohort One], I researched many nonprofits to distill the cohort's categories, so I learned more about nonprofit operations and business...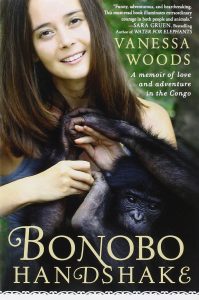 The Potential of Female Leadership explores what lessons we may learn from bonobos' matriarchal social structure, so we can build stronger, more collaborative human communities and groups. Bonobo Handshake is an enthralling insightful book, which I review here. A tremendous bonus is its similarities to and significant differences from Chimpanzee Politics (reviewed yesterday).
Bonobo Handshake was on the same library shelf as Chimpanzee Politics, but it is a very different book, and in delightful ways. At the same time, it offers intriguing insight into bonobos' behavior, which...