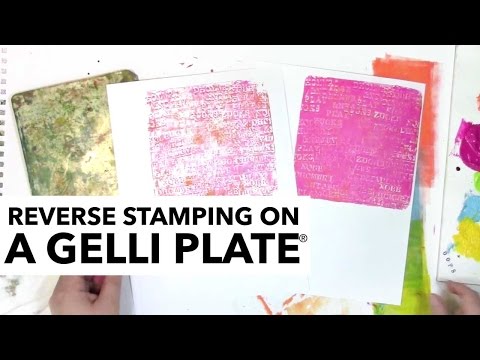 I was super excited to see these rubber stamps of the alphabet that you can snap together in words and even rows of words! Back when I manufactured custom tools for metal clay, I was super into tools for writing and actually worked on creating a tool like this.
For metal clay use, this particular tool will only be useful if you're making your own texture plates, since the letters are reversed. I still just had to mention it here because — it's so cool!
Available from LesleyRiley.com.
I made a necklace. When you say the title, notice there's no exclamation point, say it kind of flatly.
What's the story behind this? We often travel to the east to visit family, which we love doing, and also, the drive is a long slog across America, so many tollroads that all look the same, with the same roadside stops.
One thing we do to break up the monotony for the kids is let them choose and buy a squished penny. Yes, they really sell souvenir squished pennies at the oasis stops on the toll road! (I always see other kids begging for one, but their parents are less fun than we are, apparently.)
A few years ago, I started buying them for myself too, not just for my kids. By this year I'd saved up more than enough to make a necklace.
In the grand tradition of my art about #firstworldproblems, this one is lamenting my lack of travel to far away and glamorous places.
Alright, that's the back story, let's see some close up shots.
Materials: Bronze chain, rosary chain with glass beads, bronze toggle clasp, pennies, bronze finish brass jump rings, brass circle pendant, cast bronze jack and ice cream cone, steel wire shaped into circles, and a rock.
All images and the necklace itself are Copyright Elaine Luther 2016.