Happy Valentine's Day everyone! It's time for another
Time Out challenge
(but I don't have a Valentine card for you today!). This is our theme challenge, and we want you to go RETRO! How fun is that?
So I went with retro colors...remember those from the 70s? Orange, green, and brown? I also thought these rays looked retro-ish! I stamped this turnabout stamp in those colors and used the sentiment in the set in the green and orange colors. I added the flowers...they looked retro to me as well!
You can see more from our Time Out designers and our guest for this challenge,
Esther
, on the
Time Out blog.
Thanks for stopping by!
Stamps: Sunshine turnabout (Concord & 9th)
Paper: Recollections white, tangerine tango
Ink: Orange twist, lime rickey, eucalyptus, icing on the cake (C. Pooler)
Accessories: Spellbinders die, Nuvo drops, dimensional tape

Hi friends! It's Trend Week at
Just Us Girls
! The trend is wood, chosen by Carol. So many things you can do with this trend.
I was going to do something different, but when I saw the picture for the
Color Throwdown Challenge
, I changed my plan. I chose this wood pattern paper for the trend and die cut these mason jars in the colors of the CTD challenge. I die cut some flowers and leaves and layered them in the jars. I made this sort of a Valentine with the sentiment on the jars and the hearts. Not my best work (the sentiment on the middle jar isn't stamped properly and the sentiment on the red jar is stamped a little lower than the others...ugh!), but it is a handmade card!
You can see more from the JUGs design team and our February guest on the
JUGs blog
.
Thanks for stopping by!
Stamps: Friendship Jar Spring Fillers (PTI)
Paper: Recollections white; red, orange, yellow, green scraps; Sasparilla (October Afternoon)
Ink: Versafine onyx black
Accessories: Mason jar mug dies (MFT), upsy daisy dies

(MFT), spring sprig and little flowers dies (Lawn Fawn), star dust stickles, corner rounder, dimensionals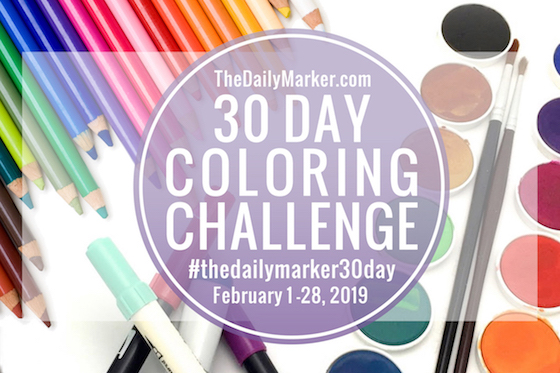 Here are the two images I colored. They were very quick coloring too!
This was the first of the two I created with the image. (The image is from Darcie's; no name on it just a number, but it has two duck images and cute sentiments. I'll have other cards made with the other image soon.) I pulled out a circle stencil, yellow ink, and those life changing brushes that are all the rage. They really are so soft and easy to use! I wish I would have stenciled out more, but I did that on the next card. I die cut the circular HB die and put the image on dimensionals right in the middle. I added crystals to the card and on the center of her flower. I also added some star dust stickles to her color. This is (shockingly) a one layer card (sort of!).
I did the same with this card, but just changed out the colors. I stenciled out more of the green on the card and I like it better.
Thanks for stopping by!

Paper: Recollections white, copic x-press, daffodil delight, lucky limeade
Ink: Memento tuxedo black, lemon drop and limelight (MFT), copic markers
Accessories: HB circle frame die (MFT), large polka dot stencil (MFT), crystals, dimensionals

I've decided that I have to start coloring more. I used to color all the time, but got away from it with all the layering stamps and such I've purchased. The
30 Day Coloring Challenge
is the perfect time to get on this.
I like these types of images because the shading is already identified on the image which makes it easy. I'm not good at shading. I stamped this in GinaK amalgam ink and colored it with copic markers. The sentiment was stamped in Versafine onyx black ink and embossed with clear powder. I just added sequins for some sparkle. I did color another image today, but haven't made it into a card yet. That's on tomorrow's agenda!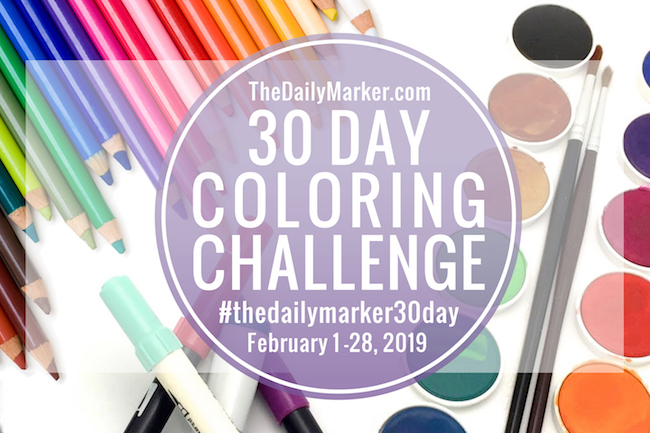 Thanks for stopping by!
Stamps: Beautiful Flowers 2 and Moments of Grace (SSS)
Paper: Recollections white, copic express, ballet blue
Ink: GinaK amalgam black, Versafine onyx black, copic markers (YG13, 06, 09; B21, 24, 28; R32, 35; RV14; N2)
Accessories: Clear embossing powder, sequins, Spectrum Noir shimmer


Hello there! There's a new challenge over at
Just Us Girls
. It's Word Week and Ina chose
LOVE
. Perfect for this time of year (or any time of year for that matter).
I don't know why I chose these colors (after seeing everyone else's cards for this challenge in pinks and reds!), but I love them (no pun intended!). There are four stamps to this image, and each one was stamped in a different color. I didn't like all that stark white in the background, so I spattered some of the colors I used on the image. Not sure how I feel about it afterward, but it's done! I added star dust stickles to the centers of the flowers and crystals to the panel.
You can see more from our JUGs design team and our new guest for February,
Lisa Elton
, on the
JUGs blog
.
Thanks for stopping by!
Stamps: Love in Bloom (PTI), All the Hearts (Altenew)
Paper: Recollections white, orchid opulence, scraps
Ink: Pixie dust, limoncello, lime rickey, twilight, black jack
Accessories: Heart die (PTI), stitched rectangle (MFT), crystals, star dust stickles, dimensionals

More Recent Articles