If you are not familiar with our giveaway rules, take a minute to read them here. It keeps us all happy! All winners should send their name, address, and phone number to claim prizes.
Note our new email address and please send your emails to Seekerville2@gmail.com
Monday: Jan Drexler brought us a great post, Help Your Readers Fall in Love with Your Characters.
Wednesday: Debby Giusti shared a beautiful post, Sacrificial Love... A Holy Week Reflection. The winner of a copy of Amish Safe House is Sarah Taylor! Congrats, Sarah!
Friday: Winnie Griggs shared tips and pointers on The Black Moment.
Monday: Erica Vetsch will share some tips she gleaned from The Greatest of All Time. (Tune in on Monday to find out who and what this person was the greatest at, and what the link to writing is.)
Wednesday: Melanie Dickerson is in the house to talk about secret identities in stories and how to pull that off. She's giving away a copy of her latest release, The Warrior Maiden!
Friday: Pam Hillman will be bringing our post today. We're going to talk about who YOU are and how you relay that to your readers.
In anticipation of the release of
The Crossing at Cypress Creek
, book #3
in Pam Hillman's Natchez Trace Novel series,
the first two ebooks are on sale for the entire month of April!
Click here to get The Promise of Breeze Hill!
Releasing May 1st. Order your copy today to have it delivered by release day! Four stories of mail-order plans that go sideways, including Erica's story, The Galway Girl.
Order your PRINT copy HERE. (To be shipped soon!)


Dreams of Finding Mr. Right Go Wrong in the Old West
The Galway Girl
by Erica Vetsch
Kansas, 1875
A mail-order mix-up sends Irish lass Maeve O'Reilly to the Swedish community of Lindsborg, Kansas. Will Kaspar Sandberg consider it a happy accident or a disaster to be rectified as soon as possible?
Open to writers of all genres and levels, the spring conference of Oregon Christian Writers is Saturday, May 18, from 8:30–4:30 at First Baptist Church, 3550 Fox Meadow Road, Eugene, Oregon. Chris Fabry, award-winning author and radio personality, will keynote on the theme "Unwrapping Your Bigger Story." Afternoon workshops cover fiction, nonfiction, essays, self-editing, marketing, critique, and public speaking. To view the day's schedule and register, visit:
http://oregonchristianwriters.org/spring-2019/
.
The Flip Side by Kathleen McCleary at Writer Unboxed.
How to Marie Kondo Your Manuscript by Erica Vetsch at Learn How To Write a Novel
The Character Arc In Six Specific Stages by C.S. Lakin at Live Write Thrive
Five Tips For Writing Tears That Carry Power by Margie Lawson at Writers In The Storm
How I Wrote An Extended Series by Michelle Cox at The Writer's Dig
Saying No To Twitter: What Authors Need To Know by Daniel Berkowitz at Jane Friedman
What Does Your Online Activity Say About You? by Rachelle Gardener at Rachelle Gardener
Dark Friday by Steve Laube at Steve Laube Agency
Hi everyone, Winnie Griggs here. Most of the articles I write for this blog don't come from an area of expertise per se, but rather from a desire to learn how to do something better. And that is absolutely true of today's blog post.
Lately I've been researching how to deepen and improve on the black moment scenes in my books. I do this by reading books by writers I admire to see how they pull it off, reading craft books and articles on the topic, and studying my own work to see what I've done well and where I've fallen short.
So today I'm going to share with you some of my lessons learned.
First, let's make sure we're all on the same page on what a black moment actually is.
My personal definition of a black moment in a romance is that moment in your book when the hero and heroine have worked through their conflicts to the point where they admit they love one another but, just when they are ready to grasp the brass ring, something happens to brutally snatch away their hope for a happily ever after – it's that moment when the characters, and the readers, think all is lost.
The black moment is arguably the most important part of your novel. It is the moment where your characters face their ultimate test, it provides the catalyst for their greatest growth and gives them the opportunity to move to a place where they can finally overcome whatever emotional wound or lie has held them back to this point.

It is the fire that tempers your protagonists and that, once they make it through to the other side, convinces the reader that not only have they earned their happily ever after, but that it will 'stick'.
So based on what I've learned from my research, here are five things to keep in mind when crafting your black moment.
Make sure you have an effective set-up. The protagonists, despite their conflicts, should have been moving forward in their romantic relationship. And they should have been making strides toward working through their issues, perhaps have even convinced themselves that they can put those issues/conflicts behind them and grasp for a HEA. But in the black moment scene this forward momentum must appear to be a mistake to your protagonist, that they were wrong to

open themselves up in whatever way they did.

Many writers explain that you can figure out your black moment in one of two ways. Either:
or



Along those same lines, your black moment should always be individual to your protagonists. Generic just won't cut it if you want this to have the impact all authors strive for. It should flow directly from your character arcs, from the very personal emotional wounds or lies they are living with, the internal conflict that is at the very heart of your story.

Don't skimp on this scene. Take the time to make sure your reader feels every bit of the agony and despair your character is enduring. Show both the outward and inward turmoil both the hero and heroine are experiencing.

Don't pull your punches. I know we love our characters, but the black moment is the time to put them under extreme pressure, to strip away the illusion that they've overcome their deep-seated issues, bring them to their knees and make them face the fact that they could lose any hope of an HEA. Think of it this way – the darker and more crippling the black moment, the sweeter the eventual payoff of the resolution and happy ending.
So there you have it - my 5 tips for crafting a great Black Moment. What do you think? Do you agree with these? Do you have other tips to offer? Please share your thoughts.
PS: When I penned this post I didn't think about it going up on Good Friday, but it does seem oddly appropriate, since this day represents the ultimate black moment and is the lead in to the ultimate happily forever after.
The days roll by one after another and sometimes we forget to stop and savor the special moments God provides. This week – Holy Week – is one of those special times that call for prayerful reflection.
For Christians, Holy Week is a time to retreat from the world of today and remember what happened more than 2,000 years ago. We remember in a scriptural way, not with the recalling of events, but with anamnesis, a Greek term that means to make present something from the past so that what was and what is are brought together in the present moment. Rabbi Lawrence A. Hoffman, Ph.D., in his blog post, "9/11: Remembering How We Remembered," explains: "It is as if we are able to inhabit two separate points in time simultaneously. Time stops momentarily (and momentously), as 'then' and 'now' become the same."
The Last Supper, Carl Bloch, 19th C. [PD-US]
This Holy Week, we are invited to enter into the passion of Jesus Christ, the long awaited Messiah, who suffered, died and was resurrected so that we might have eternal life.
Adam's sin that drove us from the Garden of Eden is redeemed through the blood of Christ, freely given for the salvation of the world. John 15:13 tells us, "There is no greater love than this: to lay down one's life for one's friends."
Ecce homo (Behold the Man), Antonio Ciseri, c. 1860-1880,
Museo Cantonale d'Arte. [PD-US]
In our writing, we focus on various forms of love. The Greek word Storge is used for parental love. Philia refers to the love between close friends, Philautiais self-love, and Eros is romantic love. We incorporate all these forms of love into our stories.
The Crowning with Thorns, Titian, c 1542-1543,
Louvre, Paris. [PD-US]
The Greeks recognize another type of love, called
Agape
, as the highest form of love. Wikipedia defines it as "the love of God for man and of man for God." It is the way Christ loves each of us. It is total, complete, and sacrificial.
Christ gave his life willingly so we might have everlasting life. As we reflect on Christ's sacrificial love and his total giving of self, let us also think of our own stories and find ways to elevate the romantic love between the hero and heroine into sacrificial love, that total giving of self for the good of the other.
Sacrificial love is what O. Henry wrote about in his famous short story, "The Gift of the Magi." It also represents Michael Hosea's relationship with Angel in Francine Rivers' Redeeming Love. We recognize sacrificial love when police officers run toward the sound of gunfire, when our military deploy to war zones and when firefighters run into burning buildings. In my suspense stories, I often incorporate that sacrificial willingness for the characters to lay down their lives for the one they love.
Share ways you've used sacrificial love in your own stories or mention books you've read that include sacrificial love. Leave a comment to be entered in a drawing for a copy of my Publishers Weekly bestseller, Amish Safe House.
The Entombment of Christ, Caravaggio, c 1602-1603,
Pinacoteca Vaticana. [PD-US]
I hope the Sacred Art shared today will enrich your Holy Week as you walk the Via Dolorosa—the way of the cross that leads to Calvary—with the Lord.
Wishing you a prayerful Holy Week and a joyous Easter as we celebrate Christ's glorious resurrection from the dead.
The second thrilling Amish Witness Protection novel
After Julia Bradford's son witnesses a gang shooting, hiding in witness protection on Abraham King's Amish farm is the only hope the Englischer and her children have. Even as danger closes in, Julia is drawn to the community's peaceful ways—and the ex-cop turned Amish protector. But when their location is discovered, can Abraham protect her family…and possibly have a future by her side?
by Jan Drexler
The literary world has changed in the last fifty years. In the past, authors like J.R.R. Tolkien could spend three pages introducing us to his main character in "The Hobbit" (Bilbo Baggins,) complete with a description of his home and family history – and he does this in the first three pages of the book. I happen to like that style, and when I read "The Hobbit," I settle into my comfy chair ready to lose myself in the story.
But things have changed! In our time, authors need to get to the action as soon as possible and leave the backstory and descriptions for later.
How do you do this?
Layer by layer.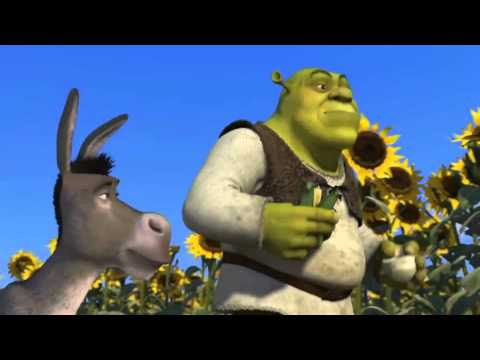 Onions or cake. Take your pick!
Either way, we peel our character's layers back little by little, letting our readers learn to know our characters by their actions. Or a comment here. A thought there.
It's tempting to tell the reader everything! We love our characters and we want our readers to love them, too!
But an information dump (where you give your reader way too much information at once) is like your co-worker setting you up for a blind date with her favorite cousin. She has been gushing over this guy for two weeks, telling you all about his job, family, house, dog, his appendicitis attack in 8th grade… But really, don't you want to meet him first? Don't you want to be the one to decide if you want to get to know him better?
Do your readers a favor and peel away those layers little by little.
Here's an example from my work in progress,
Softly Blows the Bugle
. We've already met the hero, Aaron, in the first scene. There we found out that he was wounded and captured at Gettysburg. First layer.
In the second scene, we begin to see him through his own eyes as he's talking to his friend Jonas:
"But the war changed you." Aaron let his mind go back to the angry, fiery young man he had been, hot to kill any Yankee he could find after a scouting party shot Grandpop. "It changed both of us. War will do that."
That snippet is all we know so far about Aaron's past. It's just one more layer, but the story isn't finished yet.
Later in the book, but still early, we'll learn more about Grandpop and what he meant to Aaron. Another layer.
Somewhere around the middle of the story, memories of Aaron's mother will begin to surface. Thin layers peel away, revealing his home life as a child.
Toward the end, we'll learn the secret of Aaron's past, and the reason he believes the lie that has ruled his life. Peeling back layer by layer by layer.
Meanwhile, all through the story we watch Aaron's actions, how he treats other people, and how they respond to him. Layers.
By the end of the book, if I have done my work well, we will know Aaron's story, his struggles, his spiritual battles, and his physical battles. And we will know the inner man. The hero the readers will fall in love with.
At the same time, we need to be careful not to peel back a layer, revealing a hint of an important detail, and then never bring it up again.
For example, what if you read that smidgen of information at the beginning of the book (
Aaron let his mind go back to the angry, fiery young man he had been, hot to kill any Yankee he could find after a scouting party shot Grandpop
,) but then you never learned any more about Grandpop or that event? Or what if I didn't let the readers see the process of the change between then and now? What if I never let the other shoe drop?
Among the things I look for in my revision process are unfinished trails like this. And if I don't catch them, I pray that my editor will!
Let's chat! Have you ever experienced the "information dump" in your writing? What about in your reading? Or, does it bother you when an author leaves a detail hanging? (It's one of my pet peeves!)
Thanks for reading, and have a blessed Holy Week!
Jan Drexler
spent her childhood dreaming of living in the Wild West and is now thrilled to call the Black Hills of South Dakota her home. When she isn't writing she spends much of her time satisfying her cross-stitch addiction or hiking and enjoying the Black Hills with her husband of more than thirty-six years. Her writing partner is her corgi, Thatcher, who makes life…interesting.
If you are not familiar with our giveaway rules, take a minute to read them here. It keeps us all happy! All winners should send their name, address, and phone number to claim prizes.
Note our new email address and please send your emails to Seekerville2@gmail.com
Monday: Missy Tippens shared a lot of great ideas she learned at a 1-Day workshop in her post titled YOU are Your Brand.
Wednesday: Ruthy Logan Herne brought us an inspiring report from the Christian Fiction Readers Retreat! The winners of her giveaway are "Rosalyn-All-Of-A-Kind-Mom" and Sherida!
Friday: Carrie Schmidt hosted fellow blogger/reviewer Beckie Burnham who shared about her wonderful Faith and Fiction Bible Study/Book Club!
Monday: Jan Drexler will be bringing our post today!
Wednesday: Debby Giusti will be sharing a Holy Week Reflection that applies to writing. Stop by and leave a comment to be included in the drawing!
Friday: Winnie Griggs will be sharing with us about how to construct an effective Black Moment.
In anticipation of the release of
The Crossing at Cypress Creek
, book #3
in Pam Hillman's Natchez Trace Novel series,
the first two ebooks are on sale for the entire month of April!
Click here to get The Promise of Breeze Hill!
TODAY!!! SATURDAY APRIL 13th, RUTHY'S KIDS ARE HOSTING
From 8:00 this morning until 6:00 tonight (and before and after) Ruthy's former daycare clients and current grandkids will be gathering money (noisy money and quiet money, too!!!) new clothes, food, baby supplies for two homeless shelters in Rochester, NY, a city where poverty has gripped far too many for way too long. If you're in Western New York, stop by the farm and chat a while... And there could be cookies in the mix!
Proceeds will go to House of Mercy, a wonderful shelter founded by Sister Grace Mitchell when she saw too many shelters closing doors on ice-cold nights.... And 50% of the donations will go to The Margaret Home, a brand new home for homeless unwed mothers. They'll be able to have their babies and stay there up to two years while working on their GED and/or job placement. Two beautiful additions to our community.
Fired Up: Robert Crais on Passion, Process and Plot Twists by Jessica Strawser at Writer's Digest.
What's the Problem? The Four Classic Conflict Types by Janice Hardy at Fiction University.
Writing Tips: 8 Ways to Take Your Book from Good to Great by guest Braeden Phillips at The Creative Penn
Writing a Novel: How to Hook Your Reader by guest Robin Murphy at The Creative Penn.
What is Flash Fiction by Lindsey P. Brackett at The Write Conversation.
More Recent Articles