this time we're showing Tuck, the final book in the King Raven Trilogy.
*edit*unfortunately the net was out so I couldn't request a copy of this book and I don't recall if I remembered or forgot to opt out of the tour this month so here's the post for the book anyway

*

"Pray God our aim is true and each arrow finds its mark."
King Raven has brought hope to the oppressed people of Wales--and fear to their Norman overlords. Along the way Friar Tuck has been the stalwart supporter of King Raven--bringing him much-needed guidance, wit, and faithful companionship.
Deceived by the self-serving King William and hunted by the treacherous Abbot Hugo and Sheriff de Glanville, Rhi Bran is forced to take matters into his own hands as King Raven. Aided by Tuck and his small but determined band of forest-dwelling outlaws, he ignites a rebellion that spreads through the Welsh valleys, forcing the wily monarch to marshal his army and march against little Elfael.
Filled with unforgettable characters, breathtaking suspense, and rousing battle scenes, Stephen R. Lawhead's masterful retelling of the Robin Hood legend reaches its stunning conclusion in Tuck. Steeped in Celtic mythology and the political intrigue of medieval Britain, Lawhead's trilogy conjures up an ancient past while holding a mirror to contemporary realities. Prepare for an epic tale that dares to shatter everything you thought you knew about Robin Hood.
Stephen R. Lawhead is an internationally acclaimed author of mythic history and imaginative fiction. His works include Byzantium, Patrick, and the series The Pendragon Cycle, The Celtic Crusades, and The Song of Albion.
.
Stephen was born in 1950, in Nebraska in the USA. Most of his early life was spent in America where he earned a university degree in Fine Arts and attended theological college for two years. His first professional writing was done at Campus Life magazine in Chicago, where he was an editor and staff writer. During his five years at Campus Life he wrote hundreds of articles and several non-fiction books.
.
After a brief foray into the music business—as president of his own record company—he began full-time freelance writing in 1981. He moved to England in order to research Celtic legend and history. His first novel, In the Hall of the Dragon King, became the first in a series of three books (The Dragon King Trilogy) and was followed by the two-volume Empyrion saga, Dream Thief and then the Pendragon Cycle, now in five volumes: Taliesin, Merlin, Arthur, Pendragon, and Grail. This was followed by the award-winning Song of Albion series which consists of The Paradise War, The Silver Hand, and The Endless Knot.
.
He has written nine children's books, many of them originally offered to his two sons, Drake and Ross. He is married to Alice Slaikeu Lawhead, also a writer, with whom he has collaborated on some books and articles. They make their home in Oxford, England.
.
Stephen's non-fiction, fiction and children's titles have been published in twenty-one foreign languages. All of his novels have remained continuously in print in the United States and Britain since they were first published. He has won numereous industry awards for his novels and children's books, and in 2003 was awarded an Honorary Doctorate of Humane Letters by the University of Nebraska.
.
bio taken from the author's website

*

my net was unfortunately down during the time Tuck was offered so I didn't get a copy, but I have read the first two books of the trilogy and by the way Scarlet(book2) ended I know Tuck is wonderful.
I have thoroughly enjoyed the first books in the King Raven series. They have very interesting twists for the Robin Hood legend. But in reading why the author choose this route for the story it makes the legend itself seem like it could have actually happened.
I loved in Scarlet that Will Scarlet reminded me of Captain Jack Sparrow from PoTC....ya know...mind basically only on rum, rum and more rum. XP
Totally can hardly wait to either borrow Tuck from the library or get it from the store. I SO wanna know how it ends!!!
*
*

*
okay for all you Doctor Who fans out there I found a skit from the Catherine Tate show and it has David Tennant as the special guest star!!!
.
this is totally cool and funny and anyone who likes Doctor Who I think will love it. or even if you just like funny skits I think you'll enjoy it.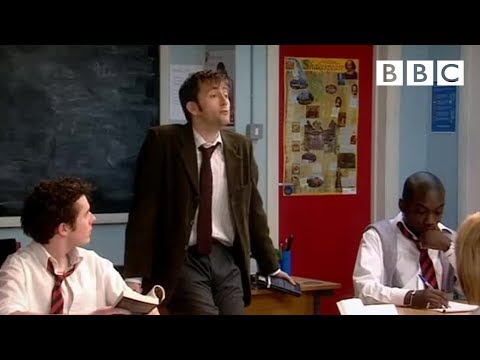 wheww.....this has been a tough last few months....
.
okay we finally got an awesome new place and have been working on fixing it up the last couple months but we unfortunately haven't had the net for a month+ until a day or two ago>.<
.
so at least I could make up a couple things of things on my paintshop program (which look totally cool if I do say so myself...I'll try to post them soon)
*

This month we're reading the pirate novel Blaggard's Moon by George Bryan Polivka.

"This is the story of the great battle between the pirates of the
world and the band of merciless men who would purge us from the seas
and make the name Hell's Gatemen a source of terror to us all."
~~~~~~~
~~~
~~~~~~~
T
hus begins the tale told by Ham Drumbone, a pirate storyteller with a gift
for dramatic detail. It is recalled by Smith Delaney as he awaits a gruesome death
at the hands of ancient beasts called mermonkeys, who are eager to devour his
bones. In the process of remembering, this simple pirate ponders in his always
earnest and often whimsical way the mysteries of true hearts wronged, noble love
gone awry, dark deeds done for the sake of gold, and the sacrifces made for love.
.
For Ham's story is about Damrick Fellows, the great pirate hunter, who works his way ever closer to the great pirate king Conch Imbry, only to find his focus blurred by his love for the pirate's woman, Jenta Stillmithers.
.
By the time the tale ends, Delaney must come face-to-face with himself, with his choices, with the power of love, and with a God who promises him both a hell richly earned and a grace given where none is deserved.
.
A swashbuckling fantasy story for all ages from Emmy Award-winning author
George Bryan Polivka.
.
*
George Bryan Polivka was raised in the Chicago area, attended Bible college in Alabama, then traveled across the seas to Europe where he studied under Francis Schaeffer at L'Abri Fellowship in Switzerland. He then returned to Alabama where he enrolled at Birmingham-Southern College as an English major.
.
While still in school, Bryan married Jeri, whom he met his freshman year in college, and now his wife of over 25 years. He also was offered a highly coveted internship at a local television station which led him to his first career as an award-winning television producer.
.
In 1986, Bryan won an Emmy for writing his documentary, "A Hard Road to Glory," which detailed the difficult path African Americans traveled to achieve recognition through athletic success during times of racial prejudice and oppression.
.
Bryan and his family eventually moved to the Baltimore area where he worked with Sylvan Learning Systems, (now Laureate Education). In 2001 Bryan was honored by the U.S. Distance Learning Association for the most significant achievement by an individual in corporate e-Learning. Bryan is currently responsible for developing and delivering new programs for Laureate's online higher education division.
.
Bryan and Jeri live near Baltimore with their two teenage children, Jake and Aime.
*
*
Now since I haven't read Mr. Polivka's trilogy yet I first thought this was a sequel, but I figured out over halfway through that it's actually a prequel to the Trophy Chase Trilogy. But even though I haven't read the trilogy I still followed along pretty well.
The story was strange since we kinda have two different narrators, Delaney Smith (the man currently stuck in the pond surrounded by piranna and awaiting his fate of being dismembered alive by mermonkeys) and Ham Drumbone (the story teller on the pirate ship Delaney was on....before he was stuck out on the pond)
.
I highly enjoyed the story. (I have a softspot for pirate books/movies)
It was a bit disgusting and gory in parts but with pirates and piranna and mermonkeys how could it not be?
.
I thought Delaney Smith was funny and pretty sweet guy underneath it all. I was really feeling sorry for him throughout the book.
.
I thought the ending was very cool and definately wasn't expecting it. Totally awesome!
.
I'd definately recommend this book for anyone who likes pirates. Even if you don't like pirates it's totally funny so it might make you a fan of pirates yet.
.
btw, I started reading it to my mom and she even enjoyed it (even though it's kinda violent in some points)
oh and my mom was impressed that Mr. Polivka studied under Francis Schaeffer. (my mom likes Francis Schaeffer's books alot)
*
*

*
This month we're showing Hunter Brown and the Secret of the Shadows by the Miller Brothers (Allan and Christopher Miller)


*
Strange visions...hideous monsters...startling revelations...Hunter Brown never expected a summer like this, and it's only getting started! After one of his infamous pranks backfires, Hunter unexpectedly finds himself in possession of an ancient book and key. Little does he know the mysterious book is a gateway to Solandria, a supernatural realm held captive by the Shadow.
.
In Solandria, Hunter joins forces with the Codebearers, a band of highly trained warriors who form the Resistance to the Shadow. But before he can complete his training in the ways of the Code of Life, Hunter is sent on a mission far more dangerous than he ever bargained for. Now with his life in peril and the future of Solandria hanging in the balance, Hunter is headed for a showdown with the Shadow and a battle to save his soul from a fate worse than death!
.
Is Hunter's knowledge of the Code deep enough to uncover the secret of the Shadow, or will the truth be more than he can bear?
.
you can read all the book for free online here!
*
The Codebearers Series was developed by the creative brother team of Christopher & Allan Miller. The Miller brothers have had the distinct privilege of growing up in a CBA Bookstore. As children they learned first hand the value of faith-based stories while helping their parents operate several Christian bookstores and book clubs for 30 years. As a result, they founded Lumination Studios, a creative house that is geared toward developing stories of faith and fantasy for families everywhere. Their focus is to create properties that boys will especially love to read and watch.
.
In addition to being authors, the Miller Brothers are both formally trained with a degree in Computer Animation and Multimedia Design. They have worked as animators for the popular CBA kids video series, Juniors Giants, and have recently written and illustrated a childrens picture book series entitled "Heroes of Promise" (Warner Press Kids).
.
The dynamic duo's unique artistic style lends itself well to both print and video publication and is sure to be a hit with families seeking values-based entertainment products. Lumination's product line, which includes the newly released Heroes of Promise product line, and the Codebearer's series will comprise of: Books Graphic Novels Musical CD Products Web-based Products Animated Films Games & Toys.
.
I started reading this book on the Miller brothers' website and started reading it to my mom.
.
we both really liked it but then we got sucked into playing the codebearers game and I got stuck at the clock part. <.<
.
anyway I finally finished reading it (the holiday vacation was exhausting) and I absolutely loved it!
.
one thing though that definately sticks out about the main character is that he's definately not saved yet. the trying to be "cool" by lying keeps backfiring (as it usually does) and there were times I was wanting to either hit Hunter or strangle him. but that definately makes him human and we can definately relate to him.
.
Hunter seems to improve at the end so I'm really happy about that, and I'm eagerly awaiting the next book.
*
More Recent Articles