As much as people would like to believe otherwise, race can impact all aspects of life, including the professional tech sector that many consider to be a meritocracy. Matt Joseph, aka @_mattjoseph, leaned on his experience to shed light on how conscious and unconscious biases affect people of color in Silicon Valley.
Matt Joseph didn't expect to be the center of attention when he hit send on a string of posts Saturday afternoon.
The 27 year-old was at his Mountain View apartment, tired after a long day of planning for his company's upcoming Y Combinator demo day.
Just another tech founder venting via social, right?
That's where his story takes a turn.
By Sunday, his 30-post tweet storm had garnered thousands of likes, retweets, and comments.
Joseph hit a nerve.
His story isn't like every other founders'. He's an immigrant, a person of color, and very well-educated.
But despite an Ivy League background, he says he's constantly judged by investors based on his skin—to the point that VCs are more comfortable speaking to him about music or politics than his business.
That's the famous quote from Al Pacino who played Michael Corleone in the movie The Godfather: Part III. This was my one thought when I saw the demo of PageCloud at this years TechCrunch Disrupt New York.
You see I had totally given up on anyone figuring out how to help us non-coders/developers/designers create website without having to be a programming guru. You see, I still remember the day I learned how to write HTML code some 20 years ago. As a former desktop publisher, I was so excited and at the same time so disappointed to learn HTML coding. Back in those days I used many desktop publishing tools that would allow me to create some amazing publications. Programs like Aldus PageMaker gave ordinary folks like myself the power to develop and design almost anything for the printed page. HTML was this new markup language that gave you the power to create basic websites. Unfortunately you had to do all of this by hand typing all the code in an editor.
I started out with just plain HTML code an editor. Then along came Microsoft FrontPage. This program gave you the power to see both your HTML code and give you a way to drag and place pictures and text into your own design. Then there was Adobe Dreamweaver and it was better but there was still a huge learning curve to understand how to use it to build websites. Well at this time I was about to give up hope and then along came a web based CMS tool called Joomla. Joomla gave me hope for the future but it was not as user friendly for those of us without a programming background. Next came WordPress. This was a revolutionary blogging tool that has dominated the world of website creation.  I was so impressed with this tool that I converted all my Joomla website to WordPress.
WordPress has been very very good to me. I have hired many a developer and designer to put together some amazing WordPress websites. Unfortunately I was so hard pressed by some of my website clients to make small changes that I could not do myself. I had to pay one of my developer/designers to do it for me. This was so frustrating and happened time and time again that I got burned out and decided that I was again going to give up the fight.
Fast forward to today and PageCloud. You have to see the demo from TechCrunch Disrupt to truly appreciate why I am again so excited but so upset. I was done. I was about to just give up entirely on this dream. I then saw Craig Fitzpatrick, founder of PageCloud take the Disrupt judges though a demo of creating a brand new website design in less than 5 minutes. He did this with nothing but a browser some images he dragged and dropped in from Photoshop and some PageCloud widgets. PageCloud has once again made me a believer in website creation for us non-programmers. Not only was he able to build a website from scratch but he was also able to copy almost all the attributes of an existing website and then import it into PageCloud within a few seconds. Mr. Fitzpatrick did all this without any FTP software or access to the website's source code. Once the website was imported into PageCloud he could manipulate every aspect of the website environment including background image, text and navigation. It was a complete copy of that existing website.
So Mr. Fitzpatrick. I just want to say how much I am going to love and hate you. I love you because you have made my dreams come true but I kinda hate you because I thought I was done with website creation forever. You just had to drag me back in with this awesome display of amazing web based technology. I still can't believe its true yet I look forward to your public release of your PageCloud platform which you mentioned will be released this summer.
Even though PageCloud didn't win this years TechCrunch Disrupt award, I am more than confident they will be a huge player in this space and I look forward to using and recommending their service.
All the best
JB

I was so inspired by this TED talk I had to blog about it.
Meredith Perry is the Founder and CEO of uBeam, a company that hopes to bring space age wireless charging technology to your cell phone and other wireless devices. Meredith graduated from the University of Pennsylvania studying rocks, of all things. Her paleobiology degree was put to good use while researching astrobiology at NASA, landing her a position as a NASA student ambassador. But inventing turned out to be Meredith's passion, creating a device that won Penn's student invention competition and propelling her into the world of business and tech.
Her talk titled, "How To Be a Technology Innovator Without Having an Engineering Degree or Aspergers.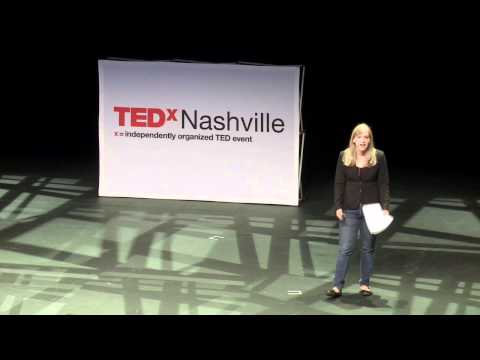 What I liked most about this talk is that even though she was told by many engineers and folks who where more technically minded than her that her idea would never work, she continued to persevere. She took an idea and she literally "Googled it" and came up with a model and then prototype she was able to present to an invention competition. She then was asked to present her model at the initial D: All Things Digital conference. This was all done back in 2011 as seen in the video below.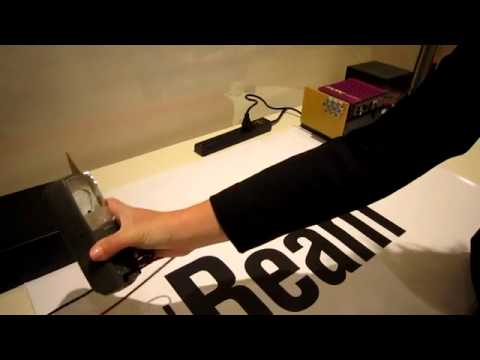 Fast forward to today and uBeam has raised just under 14 million dollars in funding. She has built a technology company from just and idea and a concept. She was bad mouthed and berated by many an engineer and now she is hiring them to join her company. This is a classic story self determination. I can't wait to see her product in stores world wide and I look forward to being one of her first customers.
Let's all continue to turn our Haters into our Motivators.
Well done Ms. Perry.
Co-founder of ProtonMail Andy Yen is talking about why privacy matters and showcases the end-to-end encryption technology they use in ProtonMail to protect your data.
My question to you, my readers is: How important is privacy to you?
Would you use this email service if given the chance?
Do you think the US Government or any other government will try and shut this service down before it even gets off the ground?
Let me know in your comments below or on Facebook or Twitter.
Proton Mail take email privacy 2 the next level.
All the best
JB
Check out this cool video by Erik Qualman author of Socialnomics and Digital Leader on what things technology has almost done away with entirely in some cases for the good and the bad.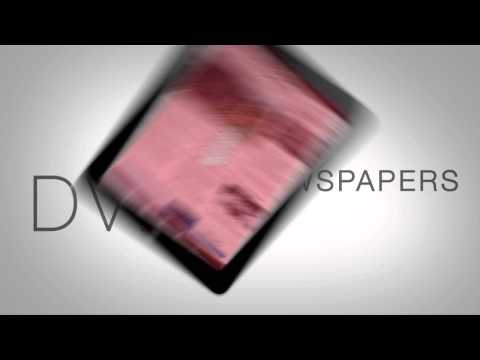 More Recent Articles