Fri, Nov 16 2018

One of my perennial Father/Son joys involves the l road trips in my F-150 pickup with son Chris.
We play lots of John Haitt's Drive South  and even more of  Willie Nelson.
We've been up and down the East Coast, and all across the country. Mostly these journeys    self-certify us as  Legit Waffle House Critics and Observers. LWHCO as in CFRE.
While it's not my place here at...
Read the full article on The Agitator »


---
Wed, Nov 14 2018

Geoffrey: My you chivalric fool… as if the way one fell down mattered.
Richard: When the fall is all there is, it matters. – The Lion in Winter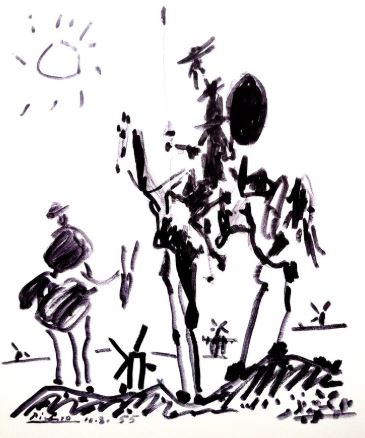 We have chosen a losing profession.  We choose to face down the most powerful.  We choose to comfort the poor, one of whose most powerful advocates said we will always have the poor with us.  We choose to stare Death itself in the face and...
Read the full article on The Agitator »


---
Mon, Nov 12 2018

Two years ago, in Part 1, we talked about how Alfred Hitchcock held our rapt attention by having a separate script for the emotional arc of his movies.  There's another Hitchcock idea we can steal to raise more: the MacGuffin.
The MacGuffin is the object around which a story revolves, but no one in the audience cares what the object is.  Rather, we are interested in the story about the object...
Read the full article on The Agitator »


---
Thu, Nov 08 2018

Last week in The Millennial Myth I wondered if younger folks would vote in the  U.S. mid-term  elections  at a greater rate than in the past.
The answer is a definite "yes" and was delivered to the Agitator by John Della Volpe, Director of Polling at the Institute of Policcs at Harvard's Kennedy School of Government.
"All indications point to historic, impactful performance for young...
Read the full article on The Agitator »


---
Tue, Nov 06 2018

I'm holding my breath in anticipation of the returns from today's mid-term elections here in the U.S.
I'm not holding my breath in anticipation of the flood of "Thank You's" I'll receive from the candidates and campaigns I donated to.
"Gimme! Gimme! Gimme", the political piggies screamed over the past year as they snuffled their way into my wallet. By tomorrow the oink oinks will...
Read the full article on The Agitator »


---