If you are behind on your mortgage, you can use Chapter 13 to stop a pending foreclosure and repay missed payments over the 5 year term of your Chapter 13 plan. However, filing your Chapter 13 case is only the first step in saving your home.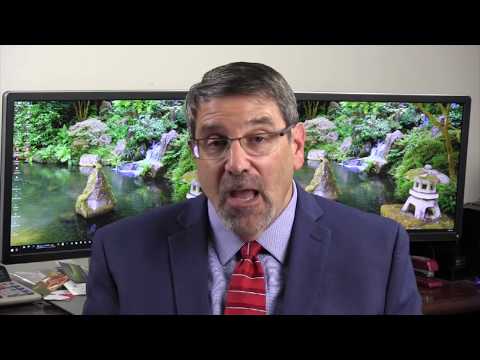 In Atlanta area Chapter 13 cases, your repayment plan will include a section which says that you agree to send in your regular mortgage payments as they come due during the term of your Chapter 13 plan. Your Chapter 13 trustee payment includes payments to the mortgage company to repay missed payment. Ongoing, future payments, must be paid directly to the mortgage company outside your plan.
Making your mortgage payments directly to your mortgage lender is part of your plan obligations.  Both your mortgage payment obligation and your obligation to pay your trustee start immediately after you file your case.  In fact, you will not be able to get your Chapter 13 case confirmed (approved) by the judge if your post-petition mortgage payments are not up to date.
During the course of your case, if you fail to send in your ongoing monthly mortgage payments, several bad things will happen. First, there is a good chance that your mortgage lender will file a Motion for Relief from Stay and ask the bankruptcy judge to lift bankruptcy protection so the lender can restart foreclosure proceedings.
Second, your options to save your home will all but disappear.  Once a motion for relief has been filed, you cannot voluntarily dismiss your Chapter 13 and then refile – if you dismiss, you will not be allowed to refile for 180 days – plenty of time for the lender to complete a foreclosure sale.
Fortunately, most lenders will negotiate with you and your lawyer to allow you to catch up your delinquent post-filing mortgage payments. Obviously this will require cash flow but it is another opportunity to save your house.
Chapter 13 can be very confusing because of all the technical rules. The one thing that makes Chapter 13 work is money – payments to your Chapter 13 trustee and direct payments to your mortgage lender.
The post Why You Must Pay Your Mortgage Directly After Filing Chapter 13 appeared first on theBKBlog.

A 2017 ruling by the Georgia Supreme Court most likely represents a significant weakening to a consumer protection provision contained in Georgia's home foreclosure law.
Georgia law allows what is known as a non-judicial foreclosure. This means that if you fall behind on your mortgage payments, your mortgage company does not have to go to court to seize possession of your home.
Instead, buried deep in the fine print of your mortgage paperwork is language that allows your lender to foreclose on your property simply by giving you written notice and thereafter advertising a foreclosure sale in the legal newspaper of the county where the property is located.
In Georgia, a lender can seize your house in less than 40 days if you are in default. Compare this to a home foreclosure process that typically lasts a year in a judicial foreclosure state like Florida.
Despite this extremely short foreclosure process, Georgia law does contain one small bit of consumer protection in the form of the deficiency confirmation process. If your lender foreclosures, they can take your home quickly but you would most likely not be liable for any deficiency claim if the foreclosure sale nets less than the balance due on the loan.
This is because Georgia law says that before a lender can sue on a deficiency it has to first go to a Superior Court judge within 30 days of the foreclosure and convince the judge that the foreclosure sale was "reasonable." Since most foreclosure sales result in the lender "buying" the property back for the balance due on the loan, very few lenders even tried to argue that the foreclosure sale price represented the fair market value of the home. Therefore we almost never saw lenders suing (former) homeowners for a deficiency balance after foreclosure.
Enter the Supreme Court of Georgia with the case of York vs. Res-GA, LJY, LLC. In this case, Res-GA, LJY was the lender, having purchased York's mortgage from The Community Bank. The Community Bank had included in its loan documents a waiver provision whereby York agreed that in the event of foreclosure, the lender (Community Bank or whoever owned the note) did not have to go through the confirmation process before suing the borrower (York) for any deficiency.
By allowing this waiver the Supreme Court of Georgia is basically giving a green light to mortgage lenders in the state to include waiver provisions in all mortgage documents from this point forward.
The problem with this, of course, is twofold. First, when a borrower is at a closing, signing dozens of pages, he is most likely not thinking about potential foreclosure problems or that he has just given his lender the right to sue for tens of thousands of dollars and bypassing any court protection. Further, even if the borrower knows about this waiver issue, he is not in a very strong negotiating position. If the borrower refuses to sign the waiver the lender can refuse to loan the money and the borrower won't get his new house.
Given Georgia's incredibly fast foreclosure process I find it absurd that the Georgia Supreme Court would hand the banking industry the power to extract even more money from borrowers, but that is exactly what has happened.
Until this point I have generally counseled recently foreclosed homeowners to hold off on filing bankruptcy following a foreclosure because further financial claims arising from the foreclosure sale were so unlikely. Now, I suspect that aggressive lenders will drive more struggling borrowers into bankruptcy. We will see if that happens.
The post Georgia Supreme Court Rules in Favor of Mortgage Lenders Over Homeowners in Important Decision appeared first on theBKBlog.
When your Chapter 13 plan is confirmed, it means that the bankruptcy judge assigned to your case has formally approved your plan of reorganization and all creditors are bound to the terms of your plan.
In the Northern District of Georgia, a hearing on the confirmation of your plan will be scheduled automatically a the time you file your case. Usually, these hearings are scheduled for about 2 to 3 months from the date you file your case. Therefore, you can think of the first 2 or 3 months of your plan as a kind of probation period.
While in this probationary period, you have all the benefits of bankruptcy – namely the automatic stay that protects you from creditor action – while the Chapter 13 trustee watches to see if you have the capacity to meet your plan obligations. This is also the time when creditor claims are filed and either creditors or the trustee can object to your proposed plan.
Usually the most significant objections we see are the following:
Funding – are you paying the trustee the amount you set out in your proposed plan?
Terms – if creditor claims came in higher than expected, do we need to amend your plan to squeeze these claims into the maximum 60 month term of your plan?
Good faith – does your plan allocate enough money each month to creditors?
In the majority of Chapter 13 cases, we will have to amend your plan prior to confirmation to satisfy the objections filed by the Chapter 13 trustee or by creditors. Usually this means that we will have to bump up your Chapter 13 plan payment.
From our perspective as your attorney, the issue with increasing the plan payment has to do with the long term viability of your case. We know, for example, that during the 5 year term of your plan, you are likely going to need new tires for your car, repairs to your home, a medical emergency or an unexpected funeral to attend. Creditors and the trustee will push back on allocating any funds for an unknown future expense. This is where an experienced attorney will negotiate on your behalf.
After your case is confirmed, your job primarily involves making payment to the trustee and direct payments, if applicable, to your mortgage company, vehicle leasing company or to any other creditor who is eligible to receive direct payments under the terms of your plan.
If you fall behind on your trustee payments, the trustee will file a motion to dismiss your case. If you fall behind on a mortgage, lease or other direct creditor payment, that creditor will likely file a motion for relief from stay.
Hearings will be scheduled for any motion to dismiss or motion for relief from stay, and we will have an opportunity to work out a payment plan to get you caught up. Obviously, however, if you didn't have the money to make your regular trustee or creditor payments, you may struggle even more to catch up any arrears.
If your financial situation takes a turn for the worse, or if you need to allocate your funds to cover an emergency, we also have the option of asking the judge for a 2 or 3 month suspension in your requirement to make trustee payments, and we can also file a proposed amendment to your plan to either surrender secured property that you cannot afford or to reduce the plan payment based on reduced income.
In general, however, Chapter 13 assumes steady and consistent income and steady and consistent expenses. The more instability you have with income or expenses the likelihood of a plan failure and dismissal of your case.
Chapter 13 cases do not always result in a completed plan and order of discharge of debts. The percentage of Chapter 13 cases that successfully complete is only about 33%. This means that two out of every three Chapter 13 plans end up being dismissed or converted to Chapter 7. Some people use Chapter 13 as a tool to buy time and preserve assets in the hope that a new job comes through, to to remain in a home as long as possible.
I advise my clients to use the power of bankruptcy to walk away from secured property (i.e., a house, car, furniture, jewelry) that you have to stretch to afford.
Whatever your goal, if you need to file either Chapter 7 or Chapter 13, Ginsberg Law can help. We have been representing Atlanta area debtors for almost 30 years and we are standing by to serve you.
The post What Happens After Your Chapter 13 Plan is Confirmed? appeared first on theBKBlog. After 25+ years representing hardworking but financially struggling men and women in the Atlanta area, I can report to you that the #1 secret to surviving Chapter 13 is living below your means. This can mean you have to make some difficult choices.
Chapter 13 Trustees are Increasingly Demanding
When you enter Chapter 13, you need to eliminate the "wants" in your life in exchange for the "needs." I advise my clients that if you find yourself meeting with a bankruptcy lawyer, everything needs to be on the table. And this includes your cars, home, furniture, jewelry and just about any other type of property you are financing. You will also find that your Chapter 13 trustee likely has a much more restrictive view of what constitutes a true "need:"
if you find yourself paying more than $300 per month for a car or truck, you need to consider giving that vehicle back to the creditor and buying a car for cash or financing a vehicle and keeping the payment below $300 per month
if you are financing vehicles, furniture or jewelry for your children or other relatives, you should be prepared to surrender that property and let your relative work out a deal on his/her own
if your budget includes out of pocket payments for your children's college expenses, expect push back from the trustee. The trustee's position will generally be that your child needs to use loans and grants to finance his/her own higher education and that your child may need to seek a less expensive education. Trustees generally do not agree with including someone else's education costs in your budget
if your budget includes private elementary or high school for a child, you will need to produce evidence that your child has special educational needs that make public school insufficient
do not plan on keeping time shares or other non-essentials when you file Chapter 13
Currently, my experience has been that Chapter 13 trustees in the Atlanta area are more demanding than ever when it comes to squeezing your budget to extract every penny. Personally, I think that some of these budget demands do not account for the strong likelihood that you will have an emergency or unexpected expense during the course of your Chapter 13. The response I get: file a motion to ask the judge for special consideration if and when that happens.
Your Chapter 13 Budget Must Work on Paper and in Real Life
Even if your budget works on paper, I always remind my clients that Chapter 13 cases last 5 years and 5 years can be a very long time. The means test budget figures that we use when preparing your case represent very modest monthly expenditures. If we find ourselves allocating less money than the means test numbers for food, clothing, medical costs, etc, that is a red flag.
If you bite off more than you can chew by trying to keep secured property that you really can't afford, you will eventually find yourself facing the judge in a motion for relief from stay or a motion to dismiss. Judges hate to see bankruptcy debtors lose their homes or cars but if the numbers don't work and your plan is not feasible, the judge will rule against you.
Chapter 13 can be a powerful tool that enables you to "reboot" your financial life and restructure payments on essentials like your house or car. But you can't expect the judge to do all the heavy lifting – you, and you alone, have to prove that the repayment plan you file in Chapter 13 is feasible.
The post What is the Secret to Making Your Chapter 13 Plan Work? appeared first on theBKBlog.

Late night comedian John Oliver recently offered his unique and humorous take on the debt buying industry, noting that collection agencies are responsible for more lawsuits than any other type of plaintiff, and that many of these lawsuits claim money damages for zombie debt.  Zombie debt is debt that is not legally collectible because the statute of limitations has run.
Debt buyers rely on intimidation and ignorance, and obtain legally legitimate judgments when consumer defendants fail to answer a lawsuit.
Here's how it works:  let's assume that you visited a hospital or otherwise incurred a debt back in 1995 that you never paid. Under Georgia law generally the statute of limitations on an unsecured debt like a medical bill or a credit card debt would be no longer than 6 years.  So, by the end of 2001, your 1995 debt would no longer be legally collectible.  This means that if someone sued you in 2010 for the 1995 debt, you could answer the lawsuit by stating "this statute of limitations for collection of this debt ran in 2001 and plaintiff's claim should be dismissed."
If you answered a lawsuit using language like this, any Georgia state or magistrate court judge would dismiss the debt buyer's claim and you would be done.  You could also counterclaim the plaintiff for frivolous litigation, but that is a story for a different day.
However, if you fail to answer the 2010 lawsuit, the attorney for the debt buyer would go to court and say, "your Honor, the defendant has failed to answer our complaint and we are requesting a default judgment."  The judge would have no choice but to grant this request.
Incredibly, a debt buyer can get a default judgment even if you were wrongfully identified as the debtor.  In other words, you can be sued for a medical or other debt that you never actually incurred, but if you don't file an answer to the collection lawsuit, an enforceable judgment will be issued against you.
By obtaining a default judgment against you, therefore, a legally non-collectible debt will become a legally enforceable judgment.  And the debt buyer can use that judgment to garnish you wages, put a lien against your house and car, clean out your bank account and take any other legal action to collect the debt.  Further, if you don't file a written appeal within 30 days, you cannot later come back and say "I want to challenge this claim on the grounds that the statute of limitations has run."  You now have an enforceable judgment to deal with and with limited exception, your only recourse is to settle the debt with the debt buyer, or file bankruptcy.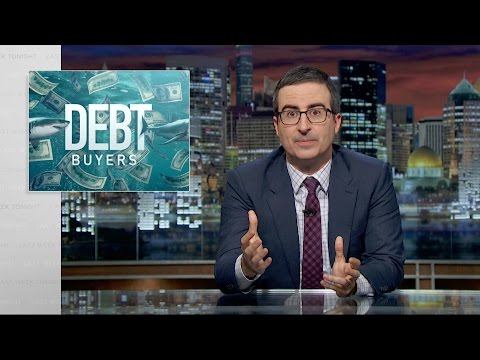 Debt buying is big business in the United States.  As he discusses in this video, Mr. Oliver set up a debt buying service and bought over $15 million in out of statute medical debt for $60,000 (this works out to buying debt at half a penny on the dollar).  Mr. Oliver "forgave" this debt but, obviously, most debt buyers pursue collection aggressively.
If a debt buyer purchases debt at less than 1 penny on the dollar, but ends up collecting only 5% of what it bought, the return on investment is huge.  This is why the debt buying business is so big and so profitable.
Currently, there is very little regulation of the debt buying industry although the CFPB (Consumer Financial Protection Agency), a federal government agency has sued a number of high profile collection agencies and collection lawyers for deceptive and misleading practices.  However, debt buying companies use their profits to lobby state legislators to pass industry friendly laws.
How to Protect Yourself
The most important thing to remember is that you have to take action if you receive a collection letter or a lawsuit about any debt, but especially about an old debt.  Never make any payments or enter into a payment agreement on a debt without first talking to a lawyer (a bankruptcy lawyer or  a consumer rights lawyer – Ginsberg Law can be reached at 770-393-4985).
If you make a payment on an old debt, you risk "reviving" that debt and extending the statute of limitations.
Never, ever ignore a collection lawsuit.  Nothing good comes from a default judgment.
Finally, do not take advice from a bill collector or creditor representative.  They will intentionally (or non-intentionally) mislead you and you can be sure that the information they provide you is not designed to help you in any way.
If you have any questions about debts or debt collection, please call our office – Susan Blum and Jonathan Ginsberg are here to answer your questions.
The post Comedian John Oliver Explains the Debt Buying "Industry" and Zombie Debt appeared first on theBKBlog.

More Recent Articles