I'm here in Listowel, Ireland thinking about thanks and possessed of a sublime gratitude. Last night, my daughter and nephew sang in my sister's living room, and Beth shared it on my Facebook wall. It was the next best thing to being there. After nine days away, and especially on the holiday named for the gratitude we all possess but lose sight of sometimes, I ached for home.
But my Thanksgiving was extraordinary, even by tourist standards. I awoke at 8:00 and cooked scrambled eggs and salmon for me and Carol, my perfect housemate for these two weeks in Listowel, and finished gluing my mosaic. At 3:30, I walked over to Mike the Pies, a well-respected music venue and pub, where I got to watch a Mannequin Challenge reboot—and see it filmed for live TV, meet the journalist and crew, talk to the bar patrons, and introduce myself to the band I am supposed to be shooting the next day.
An older Irishman sitting with friends tells me to smile, which I don't tolerate well. I have been smiling and standing all afternoon and am just trying to comfort my back, which has ached from sunup to sunup since the start of my journey. I oblige with an exaggerated grin but joke about not smiling because I'm an American unhappy with the direction of my country. This leads to a good political discussion about the Electoral College and gives me a chance to accentuate the positive attributes of Hillary Clinton with the man, who doesn't like either candidate but says that our election of Donald Trump has made us the laughingstock of the world. Before we part, I snap a photo of him.


Carol and I have a quiet pizza dinner in the apartment, take-away from the always-crowded pizzeria next door (it needs sauce but is otherwise pizza) before heading back to Mike the Pies, where the band Wyvern Lingo is set to perform.
Random Mannequin Challenge participants
A few of the same patrons are still at the bar. One of them, an Englishman, is a Trump and Brexit supporter (they seem to go hand-in-hand); the other is an older Irishman drinking Coors Light with ice. Carol and I speak with the group, which includes the Englishman's wife, for a long time, laughing uproariously at times, sharing stories about ourselves, and generally enjoying each other's company (I thought). We talk about geography and distance, favorite books and authors, English television shows, weather, politics—typical pub fare.
The Englishman says that he's found all Americans to be either Irish or Italian, wants to know if that's true.
Because of who I am, I do what my mother might have advised against: I tell the man that I'm neither Irish nor Italian. "I'm Jewish," I say.
"I don't like Jews," says the Irishman.
His English friend rebukes him sharply in an instant, then implores him: "Tell her why. Tell her." He turns to me and says, "He doesn't like Jews because he was in the IRA, and they used to buy arms from Palestinians." Whatever. I'm not having it. Whether you're seven or seventy, you're getting schooled.
"Were we not just having a lovely talk?," I ask him. "Did we not enjoy each other's company and conversation this afternoon?" More than anger or sadness, I feel wounded, and I'm nervous, but not on the verge of tears. "I don't know how you can say that," I tell him. Carol [admits, confesses, comes clean about] her Judaism, too.
He says, "I'll tell you why I don't like the Jews." He sits quietly for minutes. "I'll tell you why." He can't think of a reason. At least he can't say it. And he doesn't. More rebukes from his friend follow. (The Englishman's wife just shakes her head from time to time.)
"What a conversation killer that was!" I exclaim. "I guess it's a good time to announce that I have cancer." No one seems to hear me (for those who don't know me, I do have cancer, but just a little), and the subject is no longer the horrible Jews.
A little while later, the Irishman asks if I believe in god. I have to laugh because I'm about to disappoint him yet again. He takes my hand and smooths it with his finger. "Are you blessing me?" I ask, laughing. He says, "Something like it." He tells me that when something bad happens to me, like when I'm old and get sick, I'll remember that thing he just did, and I'll know that God will take care of me and keep me from harm.
I consider this his apology, his way of making amends. That's at least how I'm going to think of it.
Hatred is a complicated concept. It's a dislike beyond revulsion. Holding people in contempt because they have a god or a skin color or a language or a body that's different from our own is almost always a question of preconceived ideas rather than experiences. How is it that we are taught to hate through words but taught to love through experience? I guess that's the pussy of an answer, isn't it? That we meet hate with love? I can't do that, either.
Wendell Berry wrote the following poem with a dedication to his granddaughters, who'd visited the Holocaust Museum on the day Yitzhak Rabin was buried:
Now you know the worst
we humans have to know
about ourselves, and I am sorry,
for I know that you will be afraid.
To those of our bodies given
without pity to be burned, I know
there is no answer
but loving one another,
even our enemies, and this is hard.
But remember:
when a man of war becomes a man of peace,
he gives a light, divine
Karen Cowley—vocals, bass, keys
though it is also human.
When a man of peace is killed
by a man of war, he gives a light.
You do not have to walk in darkness.
If you will have the courage for love,
you may walk in light. It will be
the light of those who have suffered
for peace. It will be
your light.
While I don't stand fully in that light, I know that Carol and I have made a small difference tonight when both the Englishman and the Irishman tell us they hope to run into us again before we leave Listowel for good.
Saoirse Duane—vocals and guitar
But we are here at Mike the Pies for the music from a talented trio called Wyvern Lingo. I'd first heard of them a few months ago while I was looking up the solo work of people who have been associated with Hozier, whose first album is probably the best thing recorded in the last 20 years. When I learned that I would be coming to Ireland, I looked into the bands that would be playing and was shocked to learn that Wyvern Lingo would be in the very town where I was staying, and on Thanksgiving night. I literally jumped up and down in the kitchen when I discovered it, then wrote to Aidan, the bar's owner, begging for tickets, then wrote to Carol to tell her she had Thanksgiving plans whether she liked it or not.
And she loved it. We loved it.
Caoimhe Barry—vocals and drums
We are still high from the singing angels who are otherwise known as Karen, Saoirse (say SIR-sha), and Caoimhe (say QUEE-va). For a little over an hour, they perform most of their own songs plus three covers, which include an Alt-J mashup, Prince's "When Doves Cry," and Joni Mitchell's "The River," which finally does me in. Something is bound to make me cry this trip besides getting clunked on the head with my comb in the shower.
Since I'm here to be an "artist" of some sort, my goal with this trip was to make art—to write, to mosaic, and to shoot. I especially wanted to hone my portrait skills, so I had messaged the band before coming to Listowel to see if they could accommodate me.
(Aside: I know what you're thinking: I thought you don't work for free. Correct. Something of value must be traded for something of value, usually product for money. This is, for me, an equal trade.)
After the show, I make plans to meet the women by the church in the square, and I buy two CDs and a t-shirt, which I wear to bed. I sleep and dream that I am singing.
-->
The worst part about mental illness is not simply

having

it. It's not the waking up some mornings in such a state that you wonder if you can get out of bed or, if you can, make it to the end of the day. It's not unplanned crying or the deprivation of lasting joy, nor your aiming for, yet always missing, cloud 9. It's not the heaviness or feelings of uselessness and inadequacy or the fear that someone will discover you to be the fraud you just know you are. It's embarrassing that you continue to do what you do.

You
're
embarrassing. At least today.
The worst part about mental illness is not others' misunderstandings about it. It's not their quizzical stares or musings or third degree about your great job, your talented children, your loving friends, your comfortable home, your talents and skills, all of which form one tour de force of a life, so how dare you? It's not even their presumption that you're somehow

ungrateful

for all these magnificent gifts, that if you just woke up and recognized every morning how goddamned lucky you are, the despair would melt away. It's not that as you write this, you know they just want to shake you or slap you or, best, snap you out of it. (Snap. Snap.) Nope, sorry.
The worst part about mental illness is not all the memes about positivity that blame you every day for not being able to make lemonade out of all the lemons, primarily because there are no lemons (see above), and life is beautiful. Sorry, all of you attitude-is-everything believers. Attitude is only everything when there's nothing else in the way of it. It's why some people who get cancer are cheerful and positive and others aren't. That's who they are. It's a pretty lucky way to be born (cheerful and positive; nothing lucky about cancer).
The worst part about mental illness is not that you know what to do about it but can't summon the energy to do it. That sleep eludes you. That elusive sleep leads to poor choices and bad habits and eating for serotonin and energy, which leads to weight gain, which leads to sluggishness, which leads to lethargy. That waking up at 4:45 after 4 hours and 45 minutes of sleep can, if you struggle with depression, kick the whole day's ass.
The worst part about mental illness is not anything that happens to

you, frankly, because you can take care of yourself. You know that tomorrow or the next day, you can stop swimming and take a breath that doesn't choke. After all these years, you have some coping skills. You know there's a bird called hope who might yet perch at your sill. Could be tomorrow. Could even be this afternoon, when the sun suddenly comes out, giving you enough energy to pick yourself off the floor.
No, the worst part about mental illness is passing it on to your children.
First, there's the guilt: that driving a mile back to the house when she was three to make sure you turned the stove off (you did; you always did) or locked the door (you did; you always did) set a bad example for your child. That those times she saw you crying or heard you weeping in your room at night or pacing the floors in the morning's loneliest hours when she was four or six or twelve were indelible. That your worry about money or crime or time or work was so palpable that she soaked it in and

caught

the disease. Guilt, even, that you had a child at all.
And then there's the worst part about the worst part about mental illness, which is knowing that your child is suffering. Knowing that someone you love is in despair is hard enough, but when it's your own kid, it is like a balloon trying to rescue an anchor or an anchor trying to rescue a balloon. It can't go anywhere, but it can still pop.
A person who doesn't understand that despair is no luckier. That person can look at her child with that quizzical expression (you have

everything, dear! What is your life

lacking?), missing the gravity of it, a blessing and a curse. But a young person's hopelessness is a

crisis. Because young people have not learned, like you have learned, that hope

will

perch at your sill, even come in and crap on your head, bringing such good fortune that it will be enough to make you keep that window open.
Not only do so many young people not know about this thing with feathers, but they don't even open their blinds, which is, I have learned, the simplest thing you can do physically to alter the direction of a day. (It doesn't work alone, but sun can sneak in, literally and metaphorically.)
So when my daughter and I argue, it's in the back of my mind. When she apologizes to me, it's in the back of my mind. When we leave her home, it's in the back of my mind. When she takes the car, it's in the back of my mind. When I don't see her come home at night, it's in the back of my mind. And when I wake up at 5:45 a.m. to discover that she has not yet been to sleep, it's on my mind.1

Once you know what it feels like to be in a very bad place, you know what it's like for someone else to be in a very bad place. And sometimes—this is the worst of the worst of the worst part—they don't tell you.
One day, your daughter is the captain of the volleyball team and a straight-A student, and the next day, you are calling 911. I know too many (one is too many, and I know more) parents who have come home to find their children unwell in a way they never knew was possible and that cannot ever be forgotten. Those children can be the hardest to save.
Though I've had it all my life, I was formally diagnosed with "high-functioning depression" shortly after I had my daughter. It's characterized by over-achievement in the face of serious anxiety, OCD, depression, or other mental illness. My daughter,

a talented songwriter and musician, has it, too. (Read more about it, please, here: "The Danger of High-Functioning Depression as Told by a College Student.")

It's why I go into my daughter's room in the morning and open her blinds. She complains every time, but if she wants them closed, she has to get up to close them. It's why some days I

make

her (as much as one can make an 18-year-old woman) go outside or start the day with something other than sugar. She is a new person and doesn't know yet that these habits will help her when she is 40 and 50 and 70. Living should be, soon, an unbreakable habit.
Why am I telling you this? It's not because I want your sympathy. I never want that. I don't want pity or sorrow or a shoulder or even empathy (though empathy's not a bad thing to have for others' circumstances). I tell you about it because I want you to know, and I want that knowledge to lead to understanding. Eventually, I want you to stop believing that the only problem depressed people have is ingratitude or a bad attitude or that they can overcome their own misery by smiling more (because even if all the science in the world says that it helps, depression is an impediment).
But I'm not sure I want you to let us off the hook entirely, either. Sometimes we do need to let some of that shit go, and if you tell us that with some accompanying bad jokes and good puns and laughter and friendship, we might.2
And a pep talk every now and again can't hurt.

No matter what you're going through in your life, the best thing I can wish for you is that you have someone to open the blinds, even when you think you don't want to let any light in. I will be that for you. You be that for me.
1
Why wasn't my daughter in bed asleep after coming home from her friend's house after I was already asleep, after having texted me a sincere apology for our misunderstanding earlier in the evening before she left? She was recording this, "On the Shoulders of Giants (Maybe Someday You)." I sat listening to it at 5:15 a.m., tears streaming down my face and landing on my lap with a splash.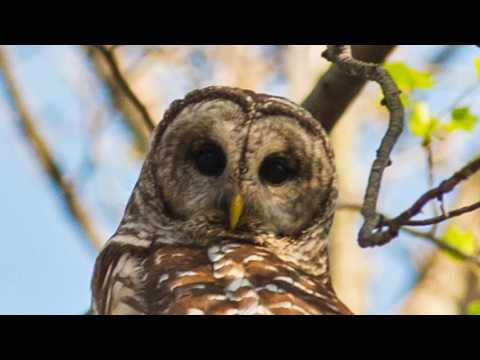 The last time she stayed up all night, she recorded this, called "Leather Jacket Art."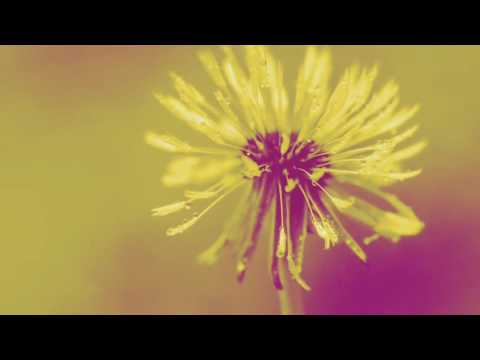 2
Just not, please, with a meme. Enough with the memes already.
I haven't seen myself naked in 13 years.
I exaggerate. It's only been about three years since I took a gander at my own naked reflection. When I emerge from the shower, I'm already tightly wrapped in a towel that I swear keeps shrinking in the wash. In the morning, I avert my eyes when I pass a mirror until most of my clothes are on. And when I finally do look, it's to make sure that the only skin showing is below my elbow or (barely) above my cleavage.
I don't know what made me stand naked in the hallway before the full-length mirror today. Maybe I needed extra motivation for the diet that starts tomorrow. Maybe I felt it would discourage me from eating that extra biscuit at brunch. Or maybe Aliza Worthington's
complicated feelings about her weight
inspired me to take new stock of my stockiness and really deal with it.
ca. 2003, after a 30-mile bike ride.
I thought I was fat.
Aliza's struggle with her weight and body shape mimics my own. My husband says I've had a poor body image since we met more than 30 years ago. And that's because—excepting a year at 34 and two years at 40—I've had a poor body for three decades.
At 52, it's not only fat, but my body doesn't even get me from here to there very well. At least two of my spinal discs are blown; my toes tingle, and my balance is compromised. Now I'm winded walking up the stairs, too. Being fat is uncomfortable and unhealthy. But that's not to say this is all about health. It's vanity, too. My current wardrobe consists of a closet full of elastic-waist skirts (a friend wisely calls them "crotchless yoga pants"), t-shirts from Target, and cardigan sweaters, seven of them black. My other wardrobe—the expensive boutique pants in size 6 and pretty sweaters and tank tops and trim suits—is packed away under the attic eaves for when I can wear those things again.
And I am convinced that I will wear them again. Because believing that I won't means I'm stuck with this body forever. And even if it's not the worst thing in the world, it's not acceptable. I don't even want to accept it. I might as well start wearing sweatshirts with cats on them.
2006: I called this one "jelly belly."
A minute ago, I stopped writing to answer the front door. It was my neighbor, Anne, with a box of four homemade cupcakes. I am eating mine now—because of tomorrow's diet. I would like to think of that cupcake as the exception, but it's not. And nearly every person I know who
has gained weight believes in the cupcake exception, believes she eats a relatively good diet, free of fast foods and extra calories, despite the half bottles of wine on Fridays, Saturdays, and Mondays; the extra servings of smoked almonds; the dressing she dips her salad in, rather than pours on it, even though she uses it all anyway.
And that's why I believe in diets, still, after all these years. Diets themselves do work. Whether you reach the calorie deficit by Atkins or Weight Watchers or Paleo or Beachbody doesn't matter as long as it's something you can stick with for the six weeks it'll take you to stop hating the skinny bitches who always sit at your table when you go out for dinner. For the six weeks it'll take you to get used to what eating right feels like, you just need to suck it up by not swallowing every morsel in your path. Which means when Anne knocks on the door with a box of homemade cupcakes, you say thanks and give them to the skinny bitches who always live in your house.
It's not that diets don't work. It's that you don't.
2014: The cupcake exception.
If it were that easy, however, my closet would be full of size-six boutique clothing, and I'd be able to find the Christmas ornaments under the eaves. But to blame diets for my own inability to adhere to them is to abandon all responsibility for the extra 20 pounds—and, worse, all hope for removing them. In my case, this is my fault. Even if it's not about blame, it is about cause and effect. And though a few events might have had a hand in the expansion of my rear cargo space, the stress of my job or my father's death or whatever else may be bothering me was not relieved by eating—or drinking—my anger or sadness. (And menopause sees to it that the damage isn't undone easily.)
Some people advocate for making peace with our fat. I'm not that evolved. Besides, you haven't seen me naked. This morning, after I recovered from the shock of it, I picked myself up off the floor, put some ice on my head, and put on my fancy crotchless yoga pants, Target t-shirt, and black cardigan in the dark. Then I went to brunch with some women I hadn't seen since high school and ate the extra biscuit.

Because—you know. Tomorrow. I wish I could say it will be the last time I diet, that I'll never again succumb to the power of cake, that I'll never sneak a peppermint patty in the car, that I won't cave in to the desire to enjoy an IPA every day after work. And I'm fine with that. But what I'm not fine with is spending the rest of my life uncomfortable in elastic-waist clothing when there's a chance, however slim, that I can be uncomfortable in a pair of size 8 skinny jeans.
I'm not a hoarder. I'm a
saver
. Hoarders take in
all
the cats. They hold onto
all
the magazines and newspapers and mail. Savers keep the things with sentimental value. Hoarders stack their piles in the way of life—high towers of precariously perched magazines, too-tall bundles of mail, each folded and returned to its envelope, all of it claiming surface and volume. Savers put their keepsakes in plastic boxes in the attic. Hoarders keep things out of fear; savers keep them out of love.
Still, I've saved too much. I have enough ornaments for three Christmas trees; Halloween costumes that, while I made them myself, fit no one; original boxes from cameras and computers I no longer have; hat after hat after hat; a sewing machine I don't know how to use; a serger machine, ditto; leftover copies of the magazine I used to publish; 72 VHS tapes we'll never watch; box after box of point-and-shoot photos, five pictures worth looking at again; lighted garland and a lighted wreath we've never used and will never use; a yellow Boby trolley with a set of clogged Rapidographs and black-from-use Staedtler erasers; boxes full of books that were never unpacked when we moved here 20 years ago; dry-rotted duffel bags.
And then there's the paperwork. Even if you save
nothing
(who
are
you?), you have a few years worth of documents, tax returns, and bill receipts. I have more: papers and designs from high school and college (my favorite: a font I designed, the example and title a reference to The Cars, with an A+ from Ed Smith, an art teacher who died a decade ago), clever or meaningful correspondences, birthday and congratulations cards with sentiments so lovely they probably made me cry, acceptance and rejection letters, press clippings from the times I was in the news or in the band. One of my favorite saved things: a letter to my daughter's first-grade teacher informing her that I will not enforce the use of the
D'Nealian k
. It was a funny letter, but the school did not laugh. Instead, I got a
reputation.
Until recently, all of this "savings" was hidden under the eaves, in the cabinets we'd had built for this very thing. But the gems are spilling, and I'm worried that they'll come crashing through the floor and kill me in my sleep. So I am sifting through, sorting out the permanent keepers from the things that can go, like tax returns from 1997 and business receipts from a venture that failed in 2006.
In holding on and discarding, I've learned three things.
1. I was always bold. Among my high-school papers is a comparison of Dracula to Vlad the Impaler: "A Tale of Two Sickies." The pair of "bloody" holes punched in the upper corner was my mother's idea, but I wasn't afraid. There's also a rhyming poem—for tenth grade English—called "or maybe an aspirin," which ends with the line, "or maybe a good fuck," as if I had known what that even meant.
2. I am a good friend. Sometimes I wonder why people like me, and I still don't know the answer. But if I had any doubts, words people put inside these hundreds of cards should dispel them. I could take away from this the fact that I
have
good friends. But how can you consistently have wonderful people surrounding and supporting you, saying
extraordinary things about you, unless you're good to them? More proof: breakup letters I'd written to two old friends I felt had wronged me. They are better friends than ever now.
3. I am an optimist. This one might sound like a stretch, but there's no other way to explain it. I have saved, for at least a dozen years—some much longer—clothing in size 6 and 8. OK, yes. I admit it. The size 10s are up there, too, now.

I'm sentimental. It's true. But I can count the times, this one included, that I've looked at those cards in the last sixteen years on one finger. So most of them are in the box of our five-year-old iMac, where I've stuffed 50 pounds of papers for recycling. But I kept a few of them and a few of my school papers. And yes, I kept all the clothes, too. You never know.



More Recent Articles