[ Discount up to 70% ] EDZ Raya Big Sale!
Visit EDZ Storefronts this weekend or catch EDZ @ MoodRepublik / KLRayaFest :)
We are having sales everywhere!!! Yes everywhere!!
You can find us at Putra World Trade Centre from tomorrow onwards for Mood Republik/KL Raya Fest till Monday late night. Sales are also concurrent at our Bangi and Wangsa Melawati storefronts! So plan your week wisely and come get those hot selling Raya Collection
The Soft Launch and E-Commerce Forum held in Unisel, Shah Alam on 29th of June 2015. The event is by Sitec and supported by Invest Selangor. Among the invited guests were YB Datuk Teng Chang Khim, the Selangor State Executive Councillor, Dr. Mohd Fuad Bin Mohd Salleh who is the Dean Faculty of Business in Unisel, also E-Commerce Merchants such as MOLPAY and yours truly, EDZ.com.my :)
Our Ladyboss shares her experiences, all her ups and downs to the all those who came for forum yesterday.
The Unisel students, eager to listen to both e-commerce pioneer up on stage.
EDZ has been shortlisted as one of the Top 6 Finalist for the Alliance Bank Malaysia's SME Innovation Challenge 2014.
As a lean startup company in 2008 with only RM500 capital, with all the hard work as well as continuous support from all of you, EDZ has achieved what it is today! Thanks to you our biggest supporters! :)
The SME Innovation Challenge is a tough competition where Alliance Bank received 485 applications from startup companies throughout Malaysia. 40 companies were then selected to pitch their business ideas, and only 20 companies were selected for the semifinals. The time has now arrived to select only 3 winners, and EDZ is one of the TOP 6 FINALIST! Thus we really need your help to vote for EDZ.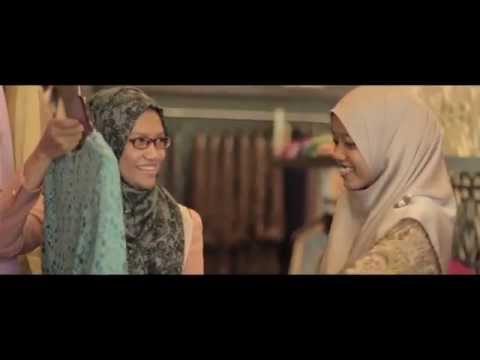 A video on our journey :)
As a token of appreciation, EDZ is happy to be giving away
RM30 Gift Voucher for each voter
. Please screen-shot/print-screen the final voting page with the thank you note from Alliance Bank. Send the screen-shot via email to: service@edz.com.my. Our EDZ team will then send you the voucher code by replying to your emails. The gift vouchers are valid until 31st March 2015.
Please help EDZ to realize our dreams in becoming an international modest fashion brand by 2015 by voting here:
http://voting.bizsmart.com.my
or
http://GOO.GL/38ZGOP .
The voting starts now until 26 Nov 11.59pm. Each facebook account can only vote for one company. Please make sure you click on EDZ.com.my logo on the voting page.
Yours truly,
Sue and the EDZ team.
42A, Lorong Dataran Wangsa, Wangsa Melawati, 53300 Kuala Lumpur
Tel: +603- 4131 9643
Date:
1 & 2 November (2 days only!)
Time:
9.30 AM to 10 PM
Almost all items are on sale :)
Offer of the day:
eCharpe will be giving away 10 pcs their beautiful Dianthus Butterfly Basic Shawl for first 10 #EDZians who make purchase on each day. First 10 customers on Saturday 1st Nov and another 10 customers on Sunday 2nd November. Be sure the come early to be entitled for this awesome offer from eCharpe!
Apart from that.... we will also be selling "ONLINE ONLY" items such as Reiza plain dress including FiDAFiSS and eCharpe at EDZ Wangsa Melawati outlet during #EDZians Day!
Scenarios during previous #EDZians Day :)
Scenarios during previous #EDZians Day :)
EDZ Wangsa Melawati storefront.
EDZ Wangsa Melawati storefront. We are located in the shop lot row of KWSP, and RHB Bank. The new building next to MRR2. Do give us a call should you need help in finding the direction.
Map to EDZ Wangsa Melawati KL.
Let's reward ourselves with some retail therapy at EDZ WANGSA MELAWATI KL this weekend ;)
****************************************************************
Forward your voting proof (print screen / Groupon vouchers) to amyra@edz.com.my to be entitled for the vouchers.
.