So, I'm in a contest & would love your help to win . . .
I need your votes
on my cute monkey video -- well, it features just part of the footage from our interaction with
a monkey in Kenya
a couple of years ago.
Here's how it goes . . .
I need "like" votes on youtube
. If you don't have a youtube account, you can easily sign up for one in order to vote. The prizes are a BIG deal as I could win an apple ipad or $400 in free products. So I would SOOOOOO LOVE YOUR HELP!
Once you vote,
pass the link along
to your friends and
ask for them to vote
too! I can't tell you how much I'd appreciate it! YOU'RE THE BEST!!!
This is what I do for host packets. Got a great host packet idea to share? Please leave a comment, I'd love to hear your ideas!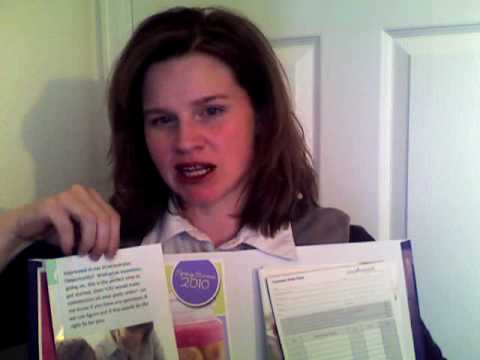 My company's home office is doing a "tour" - making several stops around the country to do big training meetings. There isn't one close to me this time; the closest is an 8 hour drive. I hate to miss corporate sponsored events, in fact, I never have missed one! Even when I was on bedrest during a pregnancy I managed to find a way to be there. But I had to debate long & hard about this one.

With the support of my sweet husband who said I should go and is taking time off work to stay home with the kids, I decided to make the drive. I'll drive over the day of the meeting & go to the meeting that evening. But the part I'm most excited about is that I'll stay overnight which will give me some time after the meeting to have my own little "mini retreat" before returning to the chaos of my life at home with 2 little kids! It just seems like I don't ever have an extended period of time to just think with a clear head, so I am really looking forward to it & will make the most of it by using that time to really focus on my business & get a plan ready to put into action!

I actually should do this on a regular basis, even if its just escaping to Panera Bread for the evening to do some goal setting. Do you ever get the chance to do a mini or BIG business retreat?
Are you short on booked parties or maybe you've moved & are starting all over like me? The first step is to know how many parties you WANT to have booked each month. Then, if you aren't booked on those days . . .

I've heard training that says to spend the time you would've spent at a party being on the phone trying to get parties. That's all well & good IF you have people on your list to call. But what if you don't know enough people (you've already called all of them) or you're new to an area & don't know anyone there. I could spend the time booking catalog parties with my family, friends & customers in other areas, but that certainly wouldn't help me grow my business here.

So, this is what I've decided to do & I have been loving it! My goal is to do 1 party/in-person event each week. Until I get to that point, in each week that I don't have something scheduled, I will go to a networking event of some kind. Something where I can meet other people. Not only am I getting the chance to grow my business, but I am enriching my life by meeting new people & building friendships & business building relationships where we can help each other. I highly recommend this to anyone that is struggling with getting parties.
There are so many "to do" items that I have to remember to complete each month and some of them need to be done at certain times of the month. I've finally come up with a system for those things that need to be done every month to make sure they get done on time.
Here's a chart
I made (very simple; nothing spectacular!) with 31 lines (one for each day of the month). Next to each date, fill in what you need to do on that day & then keep it on your desk so you don't forget about things that are coming up that need to be done. You can even do them ahead of time & then just mark them off on the chart so you know that item is done for the month. Print out a new form each month, make changes as needed, and note that in months with less than 31 days you'll need to double up your activities or change the dates a little bit. I left my "to do" items on the list, even though they may not make sense to you, just to see an example of what kinds of things I'm putting on my list & maybe to help you remember things you'll want to put on your own list.
More Recent Articles