---
Marketing budgets eat up an enormous amount of company money. We all know that.
What is another thing we should all do well to remember? Websites don't sell things. Words do.
When brands attack a marketing strategy, they often fail to see the one main underlying factor that is going to give the campaign the drive it needs to succeed: the story.
What's behind the story? The words used to tell it.
All great stories are rooted in survival. How to survive. How to thrive. Over time, it was the sharing of success stories that ultimately kept humans alive. (Eat this, not that. Do this, not that.) We're all hard-wired for stories; it's in our DNA. When your company is working on branding your products and materials, the inherent message shouldn't be rocket science. Instead, it should be rooted in narrative.
Soundview offers time-saving summaries and reviews of the latest business books, as well as exclusive access to webinars with top authors, and much more.
Having a story at the true center of your marketing strategy is the secret weapon that will continue to grow your business.
Ensure your strategy introduces and addresses these three crucial questions:
What does the hero want?
Who or what is opposing the hero getting what she wants?
What will the hero's life look like if she does (or does not) get what she wants?
As your marketing department connects back with the essential elements and foundations of stories (character identities, the problem the character is trying to solve, the guide, the plan, a call to action, how to avoid failure, and an end to the story rooted in success), your marketing campaigns will take on lives of their own.
Instinctively, consumers and potential customers will relate to the story that is being shared on a subconscious level. As these individuals connect with your story on a deeper plane, they will feel drawn to the products and services your company is trying to provide.
Let the ancient form of story be the key to your company's survival in this modern day and age.
About the Writer
Sarah Dayton is the Editor-in-Chief at Soundview. This post was inspired by the ideas in our Executive Summary of the book, Building a StoryBrand by Donald Miller.
 Everybody talks about digital. But few talk about scaling a full-blown transformation and what it takes. This is no longer about how to quickly grab the attention of the customer or clean up the back office. Organizations need to unlock the full value of digital to reap its true benefits. Jürgen Meffert and Anand Swaminathan, along with some of the top experts in the field, have put together a practical guide to embark on your digital journey and scale it successfully. In Digital@Scale, the authors and contributors walk you through the three pillars of a successful transformation: (1) reinventing the business model, (2) redesigning business architecture, and (3) evolving the foundation of business and the organization with technology. Digital transformation is necessary across every industry, and will change the entire working ecosystem, including the addition of new positions such as the Chief Digital Officer and the Information Technology department. This is your digital playbook as you navigate through those changes.
IN THIS SUMMARY, YOU WILL LEARN:
• How to build a three-stage structure to help prioritize strategic and operational tasks that will digitize your company.
• To understand the roles and importance of new technological positions, such as the IT department and chief digital officer.
• To set digital milestones to track your progress as you transform the company.
• To rethink traditional business architecture while redesigning an agile organization
Our understanding of how the brain works has radically shifted, exploding long-held myths and fundamentally changing the way we interact and succeed in the workplace. In The Leading Brain, neuropsychologist Friederike Fabritius and leadership expert Dr. Hans W. Hagemann present simple yet powerful strategies for sharpening focus, learning and retaining information more efficiently, improving complex decision-making, cultivating trust and building strong teams. Based on the authors' popular leadership programs, which have been delivered to tens of thousands of leaders all over the word, this clear, insightful and informed guide will help both individuals and teams perform at their maximum potential, delivering extraordinary results. Effective leadership is a science, which shouldn't be dependent on buzzwords or slogans. It should be based on a bedrock foundation of our understanding of the brain. Thanks to breakthroughs in neuroscience, we no longer have to merely speculate on the behavior of our brains. What we've learned from rigorous scientific studies has the potential to radically change the way we lead and succeed.
IN THIS SUMMARY, YOU WILL LEARN:
• How understanding neurochemistry can help you achieve peak performance.
• How to retrain your brain to sharpen your focus and regulate your emotions.
• How to develop new and better habits.
• How to harness the power of unconscious decision-making.
• How to improve the learning process for yourself and your team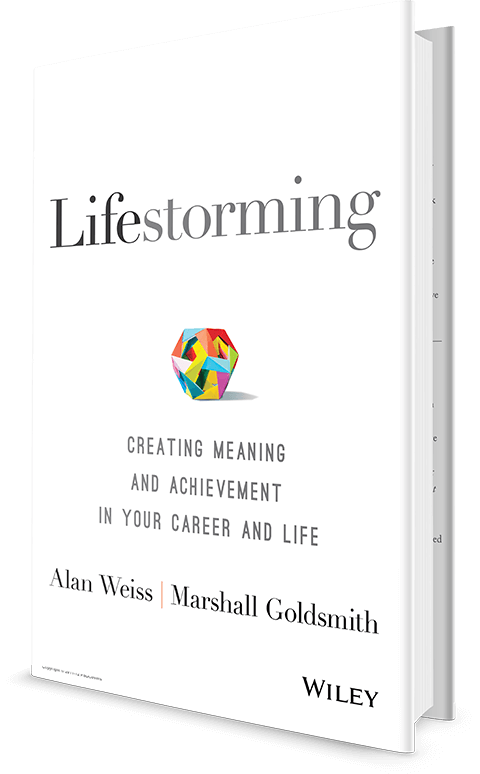 Lifestorming is your practical guide to becoming the person you want to be. You will discover what it takes to redesign your life, friends, behaviors and beliefs in order to move closer to your goals. While change is not easy, it is possible. You will discover a new way to think about your goals — why you chose them, how you can achieve them and (critically) how they can evolve over time to reflect your changing priorities. Lifestorming will help you assess your current state in concrete terms and determine your ability to change and adapt. Then, you can purposefully identify the people, actions, habits and beliefs that either support your personal and professional growth or hold you back from reaching your goals. Outlined here are six building blocks of character that will help you to challenge your belief system, develop a leadership mindset and overcome the stumbling blocks that keep you from success. You'll map out an action plan and learn how to continually move forward at work, at home and in everyday life.
IN THIS SUMMARY, YOU WILL LEARN:
• How to set the course of a personal evolutionary journey while being aware of outside forces that can influence the journey along the way.
• To recognize when changes in your behaviors are needed and how to evolve them into aspiration-appropriate behaviors.
• To build character in a way that allows you to reach your full potential and create the future you desire and deserve.
• To understand that legacies are created day by day, and how your behaviors and decisions are building that legacy.
For the past two decades, business leaders and human resources professionals have been consumed with the war for talent, investing vast sums of money to bring in and manage people. The groundbreaking research in Victory Through Organization reveals that winning the war for talent requires more than managing people; it requires an organization that turns individual people into organizational capabilities. Data from more than 32,000 people in 1,200 businesses reveal that an organization has four times the impact on business performance compared with individual talent. Dave Ulrich and Wayne Brockbank, who are professors and advisers to hundreds of companies, have studied the competencies of HR professionals for more than 30 years. With new insights from David Kryscynski and Mike Ulrich, their team collected data from more than 32,000 respondents to determine how HR can deliver both individual competence and organizational capability to add tangible value to key stakeholders as well as to short-term business results. Through this framework, you'll focus on the workplace as much as on the workforce, on process as much as on people, on organizational capabilities as much as on individual competencies. Victory Through Organization is ideal for business and HR executives charged with building a more effective HR department and HR practices, and it is an essential guide for any HR professional committed to creating value.
IN THIS SUMMARY, YOU WILL LEARN:
• How to upgrade your HR professionals by determining which HR competencies have the most impact on personal effectiveness, stakeholder outcomes and business results. • To recognize the key ingredients of a more effective HR department with a focus on assessing business information and offering integrated HR solutions.
More Recent Articles