Our understanding of how the brain works has radically shifted, exploding long-held myths and fundamentally changing the way we interact and succeed in the workplace. In The Leading Brain, neuropsychologist Friederike Fabritius and leadership expert Dr. Hans W. Hagemann present simple yet powerful strategies for sharpening focus, learning and retaining information more efficiently, improving complex decision-making, cultivating trust and building strong teams. Based on the authors' popular leadership programs, which have been delivered to tens of thousands of leaders all over the word, this clear, insightful and informed guide will help both individuals and teams perform at their maximum potential, delivering extraordinary results. Effective leadership is a science, which shouldn't be dependent on buzzwords or slogans. It should be based on a bedrock foundation of our understanding of the brain. Thanks to breakthroughs in neuroscience, we no longer have to merely speculate on the behavior of our brains. What we've learned from rigorous scientific studies has the potential to radically change the way we lead and succeed.
IN THIS SUMMARY, YOU WILL LEARN:
• How understanding neurochemistry can help you achieve peak performance.
• How to retrain your brain to sharpen your focus and regulate your emotions.
• How to develop new and better habits.
• How to harness the power of unconscious decision-making.
• How to improve the learning process for yourself and your team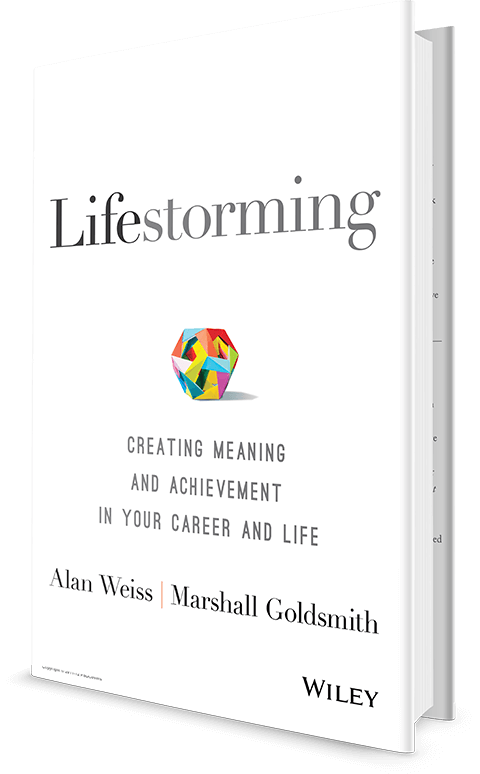 Lifestorming is your practical guide to becoming the person you want to be. You will discover what it takes to redesign your life, friends, behaviors and beliefs in order to move closer to your goals. While change is not easy, it is possible. You will discover a new way to think about your goals — why you chose them, how you can achieve them and (critically) how they can evolve over time to reflect your changing priorities. Lifestorming will help you assess your current state in concrete terms and determine your ability to change and adapt. Then, you can purposefully identify the people, actions, habits and beliefs that either support your personal and professional growth or hold you back from reaching your goals. Outlined here are six building blocks of character that will help you to challenge your belief system, develop a leadership mindset and overcome the stumbling blocks that keep you from success. You'll map out an action plan and learn how to continually move forward at work, at home and in everyday life.
IN THIS SUMMARY, YOU WILL LEARN:
• How to set the course of a personal evolutionary journey while being aware of outside forces that can influence the journey along the way.
• To recognize when changes in your behaviors are needed and how to evolve them into aspiration-appropriate behaviors.
• To build character in a way that allows you to reach your full potential and create the future you desire and deserve.
• To understand that legacies are created day by day, and how your behaviors and decisions are building that legacy.
For the past two decades, business leaders and human resources professionals have been consumed with the war for talent, investing vast sums of money to bring in and manage people. The groundbreaking research in Victory Through Organization reveals that winning the war for talent requires more than managing people; it requires an organization that turns individual people into organizational capabilities. Data from more than 32,000 people in 1,200 businesses reveal that an organization has four times the impact on business performance compared with individual talent. Dave Ulrich and Wayne Brockbank, who are professors and advisers to hundreds of companies, have studied the competencies of HR professionals for more than 30 years. With new insights from David Kryscynski and Mike Ulrich, their team collected data from more than 32,000 respondents to determine how HR can deliver both individual competence and organizational capability to add tangible value to key stakeholders as well as to short-term business results. Through this framework, you'll focus on the workplace as much as on the workforce, on process as much as on people, on organizational capabilities as much as on individual competencies. Victory Through Organization is ideal for business and HR executives charged with building a more effective HR department and HR practices, and it is an essential guide for any HR professional committed to creating value.
IN THIS SUMMARY, YOU WILL LEARN:
• How to upgrade your HR professionals by determining which HR competencies have the most impact on personal effectiveness, stakeholder outcomes and business results. • To recognize the key ingredients of a more effective HR department with a focus on assessing business information and offering integrated HR solutions.
We often treat the word "capacity" as if it were a natural low of limitation. Unfortunately, most of us are much more comfortable defining what we perceive as off-limits rather than what's really possible. Could it be that many of us have failed to expand our potential because we have allowed what we perceive as capacity to define us? What if our limits are not really our limits? In No Limits, leadership expert John C. Maxwell identifies the abilities and choices that make up our capacity. Some are things we all already possess, such as energy, creativity and leadership. Others are things we must choose, such as attitude, character and intentionality. Maxwell examines each of these capacities and provides rich insight on self-awareness as well as clean and actionable advice on how you can increase your potential. He teaches you how to identify, grow and apply your critical capabilities. Once you've blown the "cap" off your capabilities, you'll find yourself more successful — and fulfilled — in your daily life.
IN THIS SUMMARY, YOU WILL LEARN:
• To become aware of the possibilities that can increase your capacity and make you better by recognizing your value through self-awareness.
• How to identify and develop the capacities that are already within you and understand how each capacity works together to improve you and your life.
• To make smart choices that allow you to reach your fullest potential
There is generally no such thing as a successful "lone wolf." Talent might win the game, but it takes teamwork to capture the championship. Nearly everything I have accomplished so far has been the result of a group effort. From my work at McDonald's as a teenager, to becoming the founder and CEO of the Gold Star Family of Companies, I was always aware that my success wouldn't have been possible without the other team members' support. If you want to succeed, you must depend on the cooperation of co-workers, business colleagues, family members and friends. Here's how:
Build your team. You may not have a formal team to support you. However, you still have a group of people with whom you work—even though you may all have equal standing. Consider colleagues and associates as team members who can help you reach your job-related goals. Include them in your planning process when appropriate, and listen to their suggestions. You can also help them reach their goals. If you are self-employed and work alone, you still have family and friends who can provide a strong network of support for your business. Bounce ideas off of them, ask them to help spread the word about your work, and collaborate with others when necessary. Even an artist or writer doesn't work alone. They need readers, printers, art collectors and reviewers to truly be successful. Build your team well. Fill it with those willing to support you. You cannot expect to lead a positive life if you surround yourself with negative people.
Be willing to collaborate.  Don't aspire to be the best on the team. Aspire to be the best for the team. Many people feel competitive when working with others, and try to get their ideas heard above the rest. I've been in meetings where ego gets in the way of production. People get so caught up in figuring out who gets the credit that nothing gets accomplished. Sometimes things even go into litigation over ego issues. If you are simply trying to be the best on the team, you don't leave much room for other people to grow and to lead. Don't be a spotlight-stealer. What you build together will be stronger than what you build alone.
Create more leaders. True leaders don't create followers; they create more leaders. That's why we at Gold Star look for new employees who have the potential to become leaders; they can continue helping us grow while they develop their careers. The great ones want to be coaches and get better every day. If you give people the opportunity to lead, they become more invested in the company. As their ideas become reality, they aspire to have even more contributions. It feels good to succeed. Teach the beginners, help them grow, and your company will thrive.
Value every team member. There is no one person on a team that should be underestimated. Everyone is important. The automobile is a great example of teamwork. In order to build a car, someone had to make the tires, someone had to build the components, someone had to mine the copper mine for the wires, and someone had to make and drive the trucks that hauled the copper ore. It takes so many people to make a car, and no one can say that the tire is more important than the copper. The car can't run without all the parts. Every member of the team is essential.
Teamwork is the key to success. It is often said that if service is beneath you, leadership is beyond you. Someone is sitting the shade today because someone planted a tree long ago. Success is like that—it takes many steps to accomplish your goals, and a lot of hard work. As I always say, success is never owned. It's rented, and the rent is due every day.
---
Daniel Milstein is the CEO and founder of the Gold Star Family of Companies, operating in over 40 offices worldwide, specializing in financial services, sports management, publishing, and film production. Under Dan's visionary leadership, Gold Star has been named among Inc. magazine's 500 Fastest Growing Companies in America. He is a best-selling author and shares his other strategies for success in his new book Rule #1 Don't Be #2: You Get What You Work For, Not What You Wish For.  Learn more at DanMilstein.com.
More Recent Articles