---
Index of Articles
---
A recent decision by New Jersey's Appellate Division recognizes that, under the doctrine of apparent authority, a company's attorney can bind it to a settlement whether or not the employer actually authorized him to settle the case.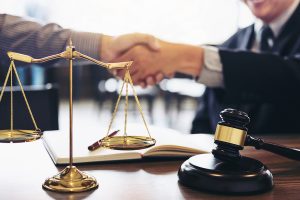 Jesus Gonzalez filed an employment discrimination lawsuit against his former employer, Electronic Integration Services, LLC, also known as Panurgy OEM.  More specifically, he claimed Panurgy fired him in violation of the New Jersey Law Against Discrimination ("LAD"), the Family & Medical Leave Act ("FLMA") and the New Jersey Family Leave Act ("NJFLA").
Shortly before a trial, Panurgy's lawyer conveyed an offer to settle the case for $175,000.  Mr. Gonzalez accepted the offer, and the judge placed the terms of the settlement on the record.
A recent decision by New Jersey's Appellate Division demonstrates that under the right circumstances an employee can prove disability discrimination from the fact that her employer fired her shortly after she had surgery.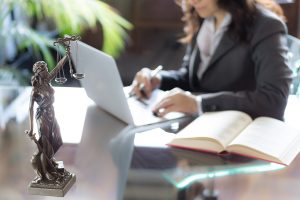 Ada Caballero worked for Cablevision Systems Corporation for 15 years.  In 2013, she was divorced.  A few months after her divorce was finalized, Ms. Caballero submitted a copy of the divorce judgment to the company's human resources department.  However, Cablevision did not remove her ex-husband from its health insurance plan.
On Ms. Caballero's 2014 performance evaluation, Cablevision gave her a rating of "strong performance."
A recent decision by the Third Circuit Court of Appeals helps clarify who is a "similarly situated" employee in discrimination cases under the New Jersey Law Against Discrimination ("LAD").  This is important since one way to prove discrimination is by showing the employer treated other similarly situated employees more favorably than the employee who is claiming he or she was the victim of discrimination.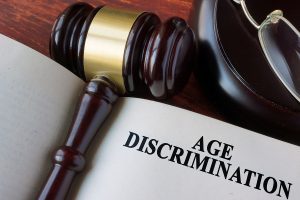 Santos Andujar worked for General Nutrition Corporation ("GNC") as a store manager for 13 years. After failing the company's Critical Point Audits four years in a row, he received a failing score through the company's Performance Evaluation Process ("PEP").  On the day Mr. Andujar received his failing PEP score, GNC placed him on a "Red Store Action Plan" which gave him days to improve his job performance. Approximately one month later, the company fired him for failing to meet the Action Plan.  GNC replaced Mr. Andujar, who was 57 years old, with someone in his twenties.  Mr. Andujar then filed a lawsuit alleging that GNC had engaged in age discrimination in violation of the LAD.
The case went to trial.  GNC argued that it fired Mr. Andujar because of his poor performance and not because of his age.  However, Mr. Andujar presented evidence that five other store managers between 25 and 34 years old had failing PEP score, but GNC did not put any of them on an Action Plan, let alone fire them.
A recent decision by New Jersey's Appellate Division recognizes that an employer can violate the New Jersey Law Against Discrimination ("LAD") if it discriminates against a disabled employee because he uses medically prescribed marijuana to treat a disability outside of the workplace.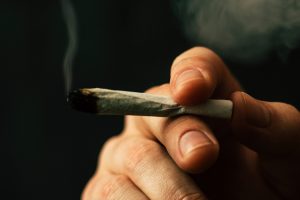 Justin Wild worked as a licensed funeral director for Carriage Funeral Holdings, Inc. ("Carriage").  Mr. Wild has cancer.  Pursuant to New Jersey's Compassionate Use of Medical Marijuana Act, Mr. Wild has been prescribed marijuana to help with the associated pain.  The Compassionate Use Act decriminalizes the use of marijuana for certain medical reasons including pain relief for individuals with cancer.
In 2016, while working for Carriage, Mr. Wild was in a car accident and had to be taken to the emergency room.  He was prescribed pain medication and released from the hospital the same day.  At home, Mr. Wild took the pain medication and used medical marijuana.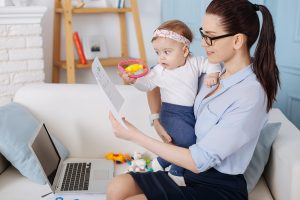 Last month, New Jersey amended its Family Leave Act to expand the protections it offers to employees in several key ways.  The Family Leave Act is a law that entitles covered employees to take up to 12 weeks off from work over a 24 month period to care for a family member with a serious illness, for childbirth or adoption, or to care for a newborn or newly adopted child.  It requires employers to reinstate employees at the end of a covered family leave, and prohibits employers from retaliating against employees because they took time off pursuant to the Act.
Some of the new protections of the Family Leave Act went into effect immediately, but others do not go into effect until June 1, 2019.  For example, the Family Leave Act currently only applies to employees who work for employers with 50 or more employees.  Starting on June 1, 2019, it will apply to employers that have at least 30 employees.  As a result, many more employees will be covered by the Act.
Similarly, the term "family member" currently includes only children, parents, spouses and civil union partner.  Effective June 1, 2019, family member also will include parents-in-law, siblings, grandparents, grandchildren, domestic partners, "any other individual related by blood to the employee" and anyone else with whom the employee can show he or she has a "close association . . . which is the equivalent of a family relationship."