Today I'm announcing a new project: Pro bono engineering. I will be offering a couple hours per week to those in need in an attempt to make a positive impact.
The concept of pro bono is nothing new. It is a common practice in law and medicine. Sometimes as a method for writing off hours at a tax break (though that is on shaky ground with the IRS) and sometimes as a public service; the American Bar Association recommends donating time to those in need to maintain good standing with the law community. And while engineering doesn't really have a centralized organization for licensure (yes, the National Society of Professional Engineers acts as this for some fields), it is still an important thing to think about. Really it's about helping people who are not able to afford services. Other precedents exist for this as well, like Engineers Without Borders (EWB), but I am not aware of this existing for electronics/tech projects.
I would love to tell you that I'm doing this solely out of the goodness of my heart, but that's not how idea started. It primarily started because some of my skills are less sharp than they had been in the past. I have been working on a lot of things in the last 3 years, but I've been learning mostly outside of the field of engineering: marketing, product management, business administration. All of these things are necessary, especially for running a small business. But the core skills that I talk about and am proud of are my engineering skills. Much like my strife over selling my drums, moving away from engineering is as much an identity crisis as anything else. I am the first person to talk about the power of "learning by doing" (see also Contextual Electronics), so this is my form of that.
That's not to say I'm not excited by the prospect of social good and helping people move their projects forwards. As you'll see in the criteria I lay out below, the project goals will also help me decide which project to prioritize. Really instead of "social good", I'll try and focus on "impact". If I can help a software engineer move a project forward for a device that helps a lot of people (even if it's a commercial project), I'll favor that.
But enough about the motivations, as this is really an experiment. I'll only know it is working once I have tried it out! Let's take a look at some of the restrictions and guidelines for projects I'm looking to work on:
This will be no more than 5 hours per week of my time.
You will need to pay for parts. Even when a friend mechanic works on a car for "free", you're often paying for the parts.
I will be working in KiCad. This is my eCAD of choice. If there is mechanical or other work, I'll help out how I can (have been learning Fusion 360).
I will be talking and writing about all projects I help with. If you have a "secret" project, you probably should be hiring someone to help you out.
There are restrictions on what I'll agree to work on, including life-critical and dangerous projects. Really I am the only person who decides what I'll be working on.
Projects with existing documentation (even background info counts) will be given priority as that helps to assess the project. There is a place on the form below to add info about where to find the documentation.
So the last thing is that I am taking the "applications" for this via Google Forms. You can access the form directly here and I will attempt to embed the form below.
I am hopeful I will be able to help a lot of people and find great new people to work with. If you have thoughts or questions, please leave them in the comments below.
Thank you Antonella Beccaria for the picture of helping hands
I turned 33 last week.
While I have no guarantees of making it to 99, I like the idea that this birthday could potentially mark the first third of my journey to living to 99. Who knows? I could live even longer…or I could die tomorrow. Either way, I like the idea of being a third of the way to a destination; the numbers tickle my brain. It also presents a good time to pause between the acts in the play of my life and make some announcements.
Before I do, I want to explain that I have no reason to explain myself. I still feel compelled to. I think it's because this will act as a marker for future things, future announcements. Talking about the things that have happened will make it easier to talk about other things that will happen. "Ooo, cryptic, Chris. Just get on with it already!"
Midwest, but more…west.
The biggest piece of news is that I moved from Cleveland to Chicago last week.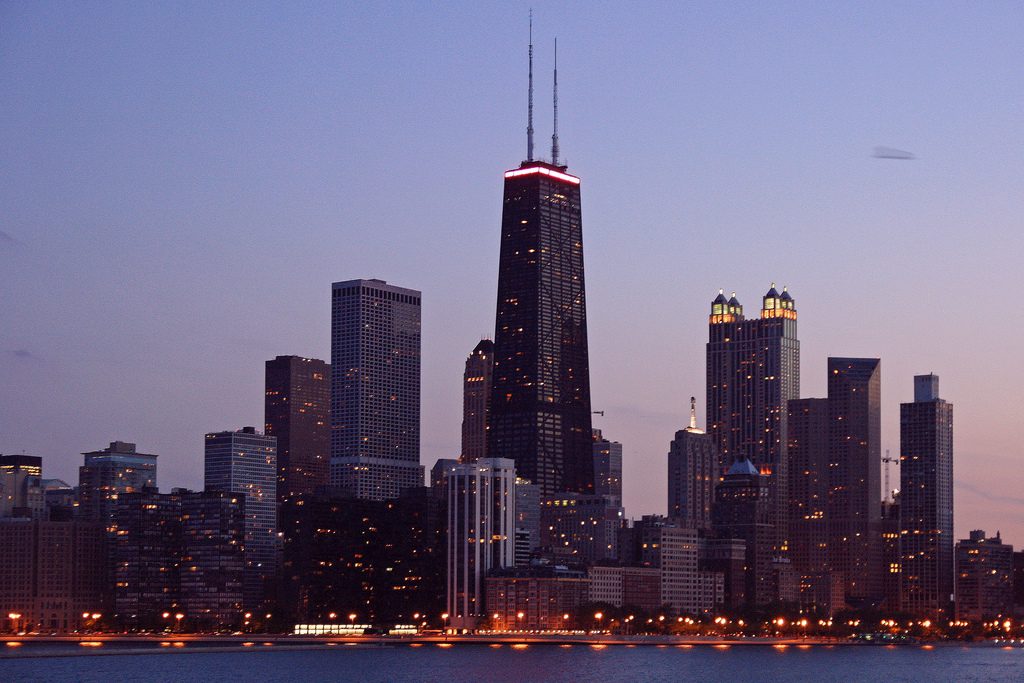 This is a rather big change for me. I spent more than 12 years in Cleveland and I was a big advocate for the area (I also was a "colonist", as I tried to recruit others to move there). I went to school at CWRU, took a 2 year hiatus working in Austin TX and then headed back to Cleveland. That's also about the time I started this blog. Jeez, 8+ years ago.
Cleveland has been in the press a lot lately: the Cavs winning the championship last season (meh), the Republican National Convention (the city didn't burn down! woo!) and generally more economic development coming to the region, both in and out of manufacturing (yay!). I've always liked it in Cleveland. I liked it when I went to school there. I even liked it through the disastrous financial crisis of 2009. Mostly I liked it when I hung out with the people who understood and liked the city. Really the people were one of the few reasons to stick around, since I haven't worked for a company based in Cleveland for two and a half years (unless you count mine). So I'm glad I am still going to get that midwest vibe with Chicago, even if it ends up being a little grittier or different.
Wait, why the move?
Yes, you've figured it out. This is not the only change that happened in my life. My move was motivated by a big change in my personal life, namely splitting up with my now-ex-wife.  That was a year-long process made official a few weeks ago as well. I'm obviously sad it didn't work out, but I couldn't have asked for a more civil and adult ending to a relationship. For that, I'm really grateful. We're still friends and we talk often.
This also led to a whirlwind of other large life events that normally accompany such a split and a move:
Selling a house.
Selling my car and going car-free.
Getting a new apartment in the city (change of lifestyle).
Needless to say, I've been under some strain lately.
But…California!
Yes, any time I mention that I have moved (especially to people in tech), I get the question, "Why didn't you move to California??" While I understand where they are coming from, I get a little upset at the assumption that the only place to work on electronics/tech is California. No one asks Californian tech workers, "Why don't you move to Shenzhen?? That's where all the electronics are actually made!" I don't plan to lay out all the reasons for choosing Chicago, but I will say it was a conscious choice and the right choice for me right now. I still travel out to California regularly but I'm interested in being a promoter for hardware outside the ecosystem of electronics out there.
Curtain Up, Act 2
While I've gone through a range of emotions in the past year, I can't stress how excited I am for the future
Starting over again at 33 for my personal life is a little bit stressful, but I can't be anything but grateful. All of the things that led me to where I am today, all of the people I've met and all of the things I've experienced; all of these things have enriched my life and made me the person I am.
As for Chicago, I'm really really excited to be living here. Travel is easy to the entire continental US (and major flights to Asia or Europe), there is a growing startup community (including a huge new hardware space) and the people seem to be a creative, down-to-earth crowd. I'm interested in meeting new people and bringing people together around hardware and I hope to be doing that in my new home.
If you're stopping through Chicago at any point, let me know! I would love to meet up and show you around.
Thanks to the Vancouver City Archives for the Intermission image and Bert Kaufmann for the picture of Chicago.
I'm rounding out a stint of travel to Serbia, Germany, the UK and am now back in the states. It has been a wonderful experience, even if I am ready for a bit of quiet at home for a while.
One thing that strikes me as I travel to these foreign destinations and meet new people and experience new things: work stays the same.
This is the effect of spending a large percentage of time in front of a screen. No matter what the surrounding environment, with a wifi connection, a laptop and possibly a VPN, I can access the exact same setup as anywhere else. No surprise to most people, why should work ever change for an internet worker?
It's actually the effect of having that consistency of experience that intrigues me. Very few other professions (that aren't primarily screen based) would have the same effect. A doctor in a different country would need to learn the local trends and traditions. A construction worker would need to figure out how the building codes are different. An accountant would need to learn the local tax rules. With the internet, it really starts to normalize.
This combines with the cultural homogenization I observed. I'm not saying that all of the places I visited are converging towards the suburban Ohio experience that I'm accustomed to (thank goodness). But there is a sneaking suspicion that advertisers are following me from country to country as they attempt to penetrate new markets. Life is not a series of advertisements (I hope) but the availability of comforts and fashion across the globe has me questioning daily experience in another country.
On a broader level, this starts to make me question the idea of location and citizenship at all. Hopefully I don't sound ungrateful for the comforts a US passport and background affords me. But now that I start to experience similar daily experience in and out of work and an overall convergent culture and I start to wonder what differentiates one country over another. On the surface it seems like:
Currency
Power standards (plugs, voltages)
Language (though I benefit from the world moving towards an English standard)
Tax structures, bureaucratic struggles and the services the pay for, such as healthcare.
Yes, this is a drastic oversimplification. But calling out these things as some of the large differentiating points, I really wonder what a "internet" passport and citizenship would look like, some kind of new world order simplified across all the willing participants of the web. Not just a tax haven and a lack of regulation (looking at you SeaLand), but an actual society of people that are living and working online. A government run by hackers and makers, optimized for low overhead and allowing maximum flexibility between the various geographies of the world. It would probably be a mess, but allows for an interesting thought experiment. Where would move people choose to live in the real world? How would that further impact culture? What defines citizenship in the first place?
Ultimately, I am grateful for the opportunity to work from a variety of locations and bring my work with me. I continue to be an American and likely would choose that again if given the opportunity. Perhaps I'll start working from more varied locations though.
Despite my love of words, I have never actually picked up another language. I have "studied" both French and Japanese in school for multiple years, but neither of those stuck past a few phrases and vague recognition. While the courses are often emphasized in education, actual long term proficiency (or really long term practice) is never a priority. Thus, American kids don't normally speak two languages unless a second one is learned at home.
I'm currently in Germany and headed to Serbia soon. I have been in both of these countries once before and rather enjoy the sounds of both languages (obviously I glean a couple of "freebie" words in German, so I'm a bit more partial to that). For both languages/places, I feel super awkward about my linguistic cluelessness. Something I pride myself on is my proficiency of communicating with other humans (ie. explaining an engineering concept to a non-engineer); but in other languages, that skill is completely worthless. It's like I've lost a portion of my brain. It's like I'm helpless.
I have friends who have started picking up languages by daily practice with tools like Duolingo (a really great app in it's own right); but the successful ones are those who are immersing themselves in some way. It seems that the key piece is not just grammar or vocabulary, but being ok with working on your skills. Perhaps the most key skill is dealing with the imminent awkwardness of learning a new tongue.
I'm not sure when I will have time to pick up a new language, but I might try to put myself into a situation where I don't have a choice.
Thanks to Laura for the awkward photo
I have been working on a new mode of connecting with others in the engineering community. It's been a slog to get people to try it out and use it regularly, but I totally get it. I have so many modes of communication these days:
Email (multiple email addresses)
Text (multiple phone numbers)
gChat (tied to multiple email addresses)
Slack (multiple "rooms")
Twitter DM (multiple Twitter accounts)
Facebook messenger
Skype
LinkedIn messages
IRC
Forums (I run one of my own, though I hardly have time to visit it)
SupplyFX (the new site I'm working on)
It really feels like a popularity contest. Any platform is only as good as the one with all the important people on it. This is called a "network effect". Getting to that point is the hard part. Convincing enough people that it is worthwhile to spend time in one platform vs another.
Aside from thinking about how to get more people to adopt another platform, I feel quite a bit of stress about the range of platforms that I'm already on. What if I'm missing a message? What if someone I'm trying to get ahold of missed my message? Do I try other channels? What if it's a conscious act (ignoring me)? What if there's a platform I should be on that I'm not?
It feels like a set of social groups that you can bounce between; sometimes it's just talking to an individual…sometimes it's talking to a group. There is definitely a FOMO feeling in there as well (without the accompanying torschlusspanik).
The worst part is also the best solution. Picking one or two methods and sticking to them. In theory, this makes a lot of sense. Our brains can only handle so much stimulation and input, and we really should spend time talking to others in person or working on interesting things. A lot of these modes of communication can be used as escapes instead of connection platforms (people on forums all day arguing about making something instead of making things, posting random nonsense to IRC channels, etc). The downside to this is the assumption that if someone really needs to get ahold of you, they will jump to the platform you have chosen, even if just to grab your attention for a bit. That's depressing if no one actually jumps over. Sure, it's ego, but limiting myself to one platform could throw into sharp relief that I'm not really needed for much.
I'm going to keep trying a variety of these platforms and will probably even try out new ones as they pop up. As I have written about recently, I'm most interested in increasing my in-person connections, because those will be the most meaningful (even if the cost is highest for those). I'm planning to reduce communication platforms in the future, but for now….I'm pretty easy to find.