Dear ,
Here's the latest news & updates for you. Click here to start your FREE subscription
---
Dear Modern Prefab Cabin Enthusiasts,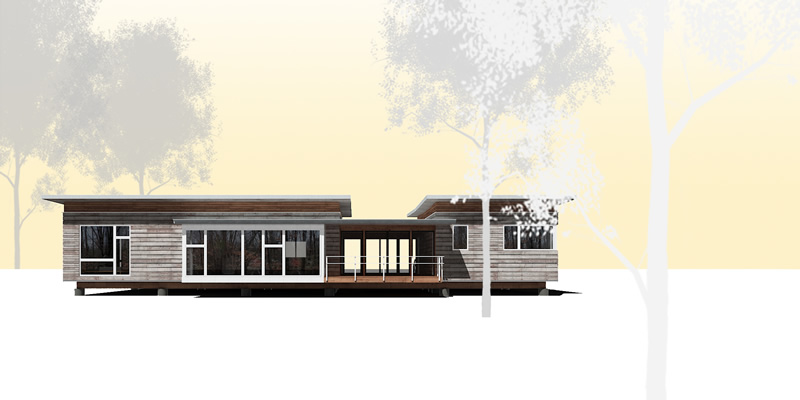 I have been thinking about the modern prefab house that is under construction in the northeast... If you recall, this client is "doing it backwards"- building first the guest house / office of the Dogtrot Mod, then, later this year, constructing the main...
I am so thrilled to get an update from the prefab house in the northeast, The Pennsylvania Project!
If you recall, this client is "doing it backwards"- building the smaller unit first, then the main unit later this year. She calls her prefab cabin, "The Little Lab."
It's such a beautiful house...
I am so thrilled to begin sharing with you the progress of the passive solar modern prefab from our
Green Cabin Kits modern prefab
line being built in the northeast! This client is incredibly creative with impeccable modern taste, is passionate about the environment, and thoughtful in every aspect...
Happy fall from Green Cabin Kits!
We are finally putting our finishing touches on the re-engineered
CornerHouse
and I will update that page as soon as the new design is finished and quoted by our manufacturer. So if that two story
prefab modern home
interests you, know I will send out an update...
We were very excited to discover our
prefab passive solar house kit cabin, The Dogtrot Mod
, was featured in
Jetson Green
, an industry site we greatly admire!
Read all about it here:
http://www.jetsongreen.com/2010/05/passive-solar-dogtrot-gets-a-revamp.html%20
We engineered
...
---