I heard that Florida legislators recently voted to make Daylight Saving Time permanent. I say hallelujah. Let's all do that.
If you think about it, the best crops are all now grown indoors anyway.
The Oxford Comma is the last comma before the final item in a list, for instance: dogs, cats, birds, and fish. The comma before "and fish" is the Oxford Comma.
Now in modern American English, use of the Oxford Comma has been denigrated, meaning that it's optional in most cases. I personally tend to eliminate it unless doing so would render the sentence harder to understand.
A dairy in Maine will now have to pay $5 million in back overtime wages because of a missing Oxford Comma in a state law, which stipulates that workers are exempt from overtime when in the process of "…marketing, storing, packing for shipment or distribution of" products.
The workers argued in their lawsuit that, though they distributed, they did no "packing," and therefore they were not exempt.
Judge David Barron agreed, writing at the beginning of his 29-page ruling: "For want of a comma, we have this case."
The state has now remedied the law by using semicolons throughout the list.
Canada, which this year purged its national anthem to make it gender-less, is now leading the charge toward political correctness.
You may have seen the video in which Prime Minister Justin Trudeau corrects a young woman who uses the word "mankind" and advises her to use "peoplekind" instead "'cause it's more inclusive."
The woman — and the audience — agreed with smiles and cheers.
When his own nation turned on him for the comment, a week later Trudeau said it was all "a dumb joke."
"Dumb" I agree with, and "joke" seems to apply to the office of the current prime minister of Canada.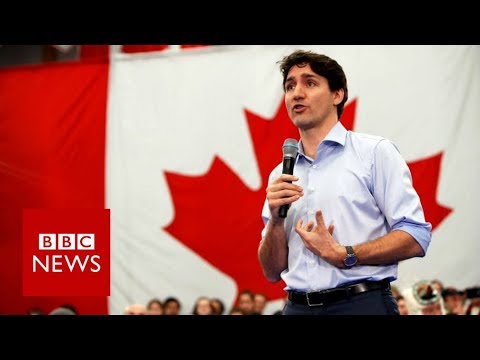 This Jan. 31, you'll be able to experience something that hasn't happened in 150 years — a Super Blue Blood Moon.
"Which is?" you ask.
A Supermoon occurs when the orb is closest to the earth. A Blue Moon transpires when a Supermoon occurs a second time in the same month.
As for Blood, that indicates the Blue Moon is being accompanied by a total lunar eclipse.
The last such occurrence was in 1866, and there won't be another until 2047. So this Jan. 31 is an optimal time to take in a rare Super Blue Blood Moon.
The eclipse will reach totality at 5:29 a.m. PST / 8:29 a.m EST, giving the Moon an eerie red appearance.
Now if you're into numerology as I am, this Super Blue Blood Moon holds transformative power. Let me quote briefly from numerologist.com:
"This massive celestial event will cause quite a stir in the energies around you, evoking a cosmic wake up call to clear out the energetic cobwebs that are hidden within your "shadow self" and keeping you stuck."
If you want to know how best to approach the Super Blue Blood Moon spiritually, please visit numerologist.com
NOTE: Now you should also understand the saying "Once in a Blue Moon."
Happy Holidays" is a pretty simple grammatical construction, as are "Merry Christmas," "Happy Hanukkah," "Happy New Year" and various other celebratory sayings. But we use "Many Happy Returns" without, at least in my case, understanding what it means.
I'm a weirdo who's lived way too long for my meager abilities and accomplishments, but my 39th birthday (being celebrating for something like the 39th time) arrives this Sunday, on Christmas Eve. Now I follow astrology, numerology, Buddhism, Friedrich Nietzsche, the Akashic Records, The Lotus Sutra and Tao te Ching (The Way) as guides to my life and basically the meaning of existence.
So today when my birthday numerology report arrived, I was pleased to learn what "Many Happy Returns" means. As it turns out, on each of our birthdays, the sun returns to the exact position it was in when we were born. Thus "Many Happy Returns" — may the sun bless you for many times in the future.
There you go. Who woulda thunk it?
PS Can anyone explained why do's has an apostrophe before the s but don'ts doesn't?
More Recent Articles