---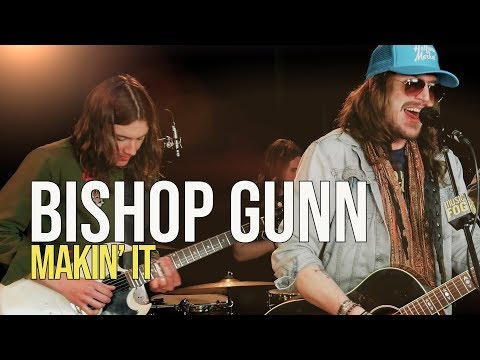 I was perusing the internets yesterday and came upon an Esquire Magazine article that ranked Rolling Stones albums to celebrate their 55th anniversary. I am not going to spoil it for you but the top five are all desert island albums for me. But then, I was always a Stones vs. Beatles girl. My very first show was The Stones at The Academy of Music in NYC, in 1964. I am so happy that their No Filter Tour has been rescheduled, what with Mick's heart surgery. I swear I'm going to catch one of these shows, not sure which yet, since they are not playing Nashville.
The band Bishop Gunn is based in Nashville, but they don't play here much. Those fundamental rock and roll career building planks still hold true: Play out as much as you can, put on a great show, and gather your audience as you keep moving. Bishop Gunn is originally from Natchez, which is the title of their debut full-length album, released in 2018. They are readying their second album, and they have some great news to share. They will be opening for the Stones in Houston on July 27th! Yeah, I may have to go to THAT one! Music Fog filmed Bishop Gunn during our recent recording sessions in Nashville. Here are Travis McCready (vocals, acoustic guitar), Drew Smithers (electric slide guitar), Ben Lewis (bass), and Burne Sharp (drums) bringing soul, grit, and chops for days to "Makin' It."
- Jessie Scott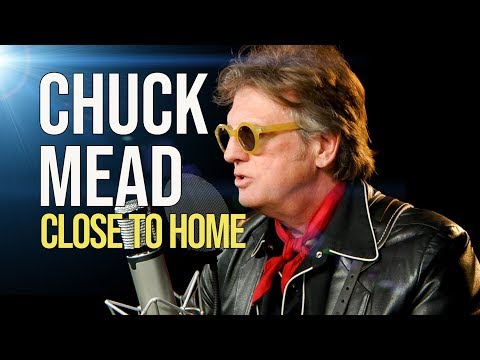 Back in the saddle again after road trippin' for the month of May, and so it's back to "work." I have been determining sonics for the 10,000 songs in the library at my radio station, WMOT. It is a process that splits hairs a tad, trying to figure out where one genre ends and another begins can be a total judgment call. Plus, I have some whacky categories like Spaghetti Western, and Circus, the latter being the jug band or calliope influenced stuff. It's a tough job, but somebody's gotta do it. Haha only kidding.
Today's song splits the difference between Honky Tonk and Rockabilly. Chuck Mead, of BR5-49 and Million Dollar Quartet (musical) fame has a brand new album coming out on June 21st, his first in five years. Close to Home was produced by red hot Matt Ross-Spang at Sam Phillips Recording Studios in Memphis. Music Fog caught up with Chuck this past February in Nashville. Today's video is the title track, "Close To Home," solo electric style.
- Jessie Scott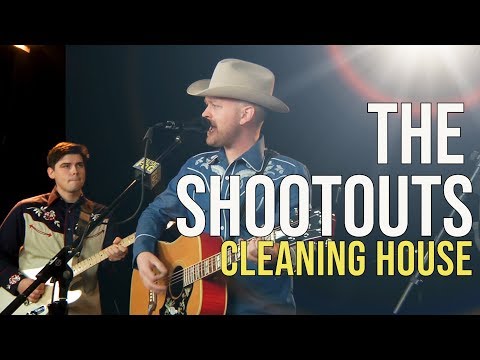 This is the weekend of 895 Fest for WMOT Roots Radio, celebrating 50 years on the air with 18 artists, craft beer and gourmet food trucks. It's taking place in Murfreesboro, Tennessee at Hop Springs Beer Park. Tickets, including single day passes, are available at the door. The music starts at 5pm CT this evening (Friday) and goes to 11pm. Tomorrow's door is at 9am, and the music goes from 11am to 11pm. You can listen and/or watch from anywhere in the world at WMOT.org. I love what we get to do on the radio, bringing this musical bounty to you, including Rodney Crowell, Delbert McClinton, Mike Farris, Lee Roy Parnell, Molly Tuttle, The War and Treaty, The McCrary Sisters, Sarah Potenza, and Steve Poltz. And that's just half!
Speaking of radio, today's video comes from The Shootouts, with Ryan Humbert at the helm. When he is not fronting the band, he is in front of the mic at The Summit, WAPS in Akron, Ohio. It makes for a double dip of music immersion. The Shootouts, (Ryan McDermott, Emily Bates, Brian Poston, and Dylan Gomez) have a brand new Honky-Tonk meets Bakersfield album, Quick Draw, and today's video is one of its songs. "Cleaning House" is always a noble concept, but hey, the weekend is here, so let's party!
- Jessie Scott