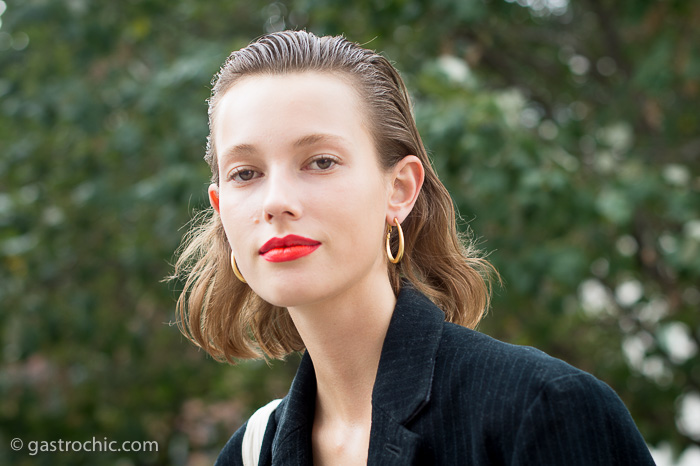 You can always tell when models appreciate the runway makeup because, like Mali Koopman after the Jason Wu show, they leave it on when leaving the show instead of taking it off for the next one. A nude face and red lip are a good bet for summer beauty: simple but sophisticated.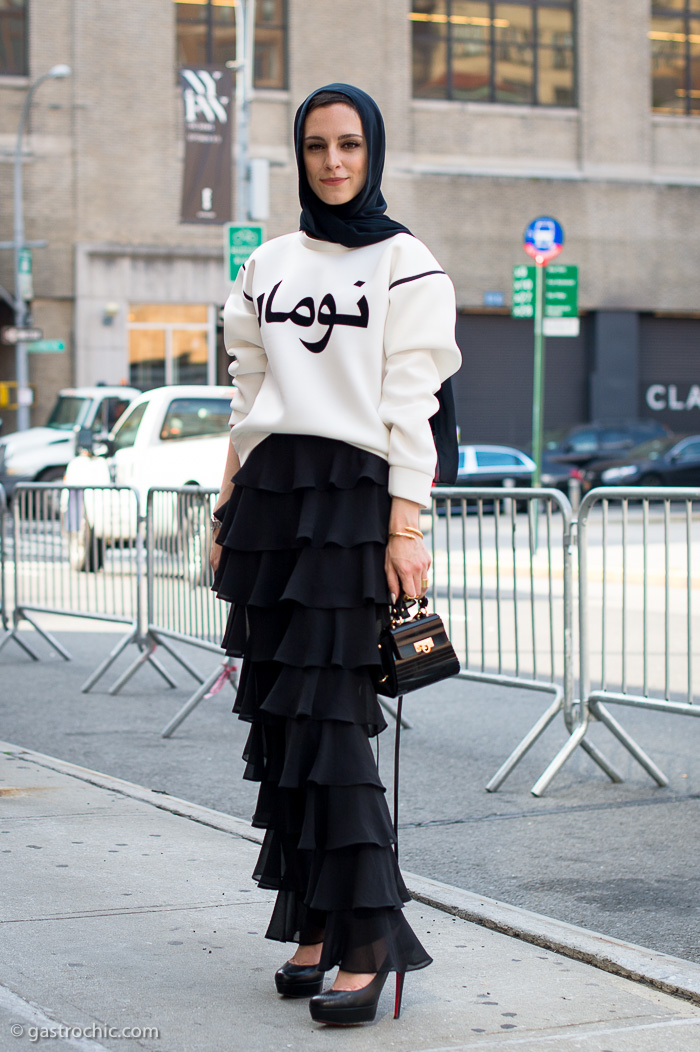 Streetwear is making major inroads into high fashion – but within this development lies a major possibility for error. Unless you're still actually in gym class, you probably don't want to go for a head-to-toe streetwear look. Here is one way to wear the chunky, oversize sweatshirts that are already appearing in stores for fall. A guest at NY Fashion Week mixed hers with a long tiered skirt, heels, patent leather bag and a headscarf for a perfectly polished outfit that was also on trend.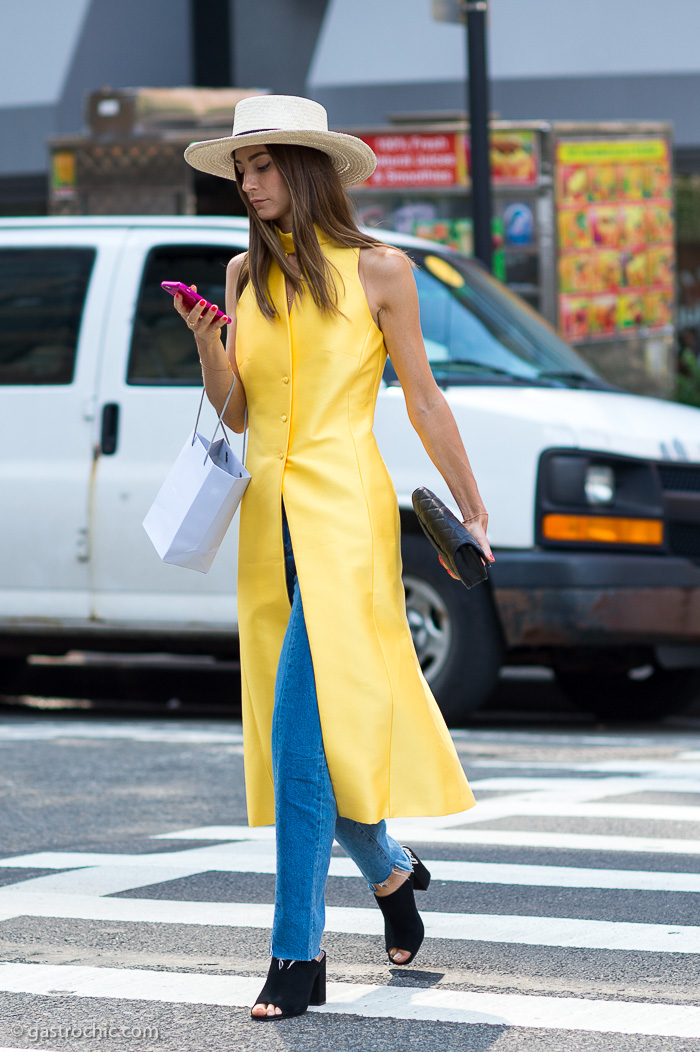 A straw hat and bright yellow tunic over jeans and mules made for a great transitional look at NY Fashion Week in September.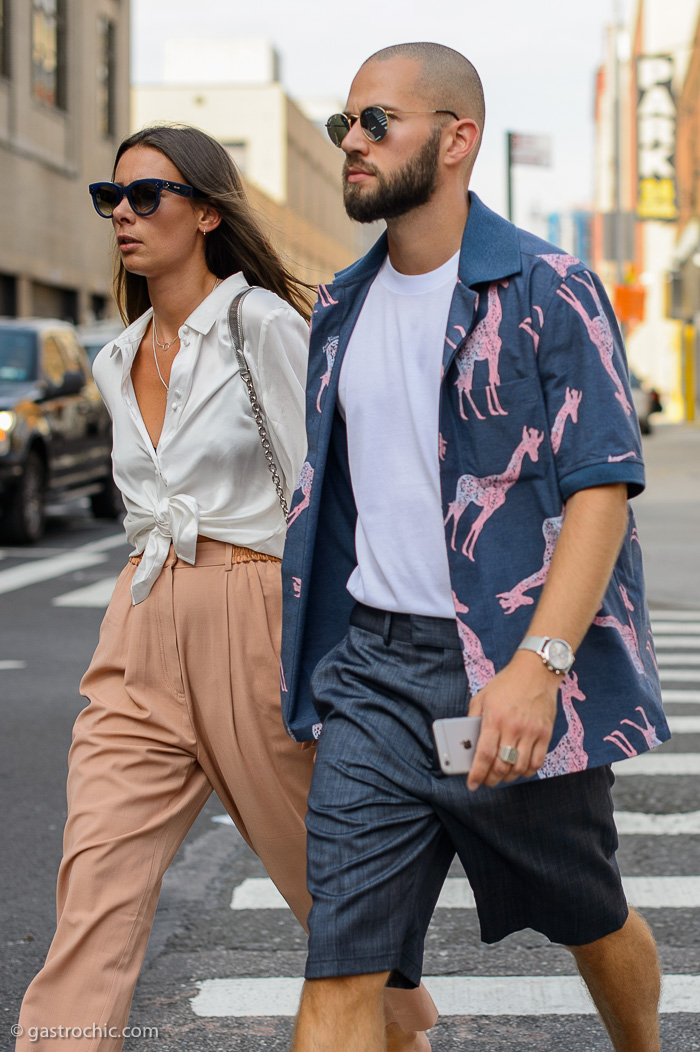 Nice end-of-summer looks on Alice Barbier and J.S. Roquer of J'aime Tout Chez Toi.