An interesting article from out of the Netherlands on the effects or otherwise (there's a clue) of alcohol on mood state, in particular looking to see if excessive drinking leads to excessive mood states.
Previous research has shown a link between heavy drinking and onset of either depression (in women) or mania (in men). But this research was novel in that it followed up with research participants every day for a year, so it could see if increased drinking led to an adverse effect (depression or mania).
It turns out the effect is limited — AS LONG AS you stick to your medication. The participants in this study (137; 66% Bipolar I, 34% Bipolar II) all stuck to their medications and the effects of their drinking was limited.
But what wasn't able to be determined was whether increased drinking led to minor depression or hypomania — the study hadn't been designed for such eventualities. Something for a repeat study to consider, perhaps.
So the message is clear — ensure you stick to your medications and the likelihood of excessive drinking bringing a full-on adverse reaction are reduced.
-------------------
van Zaane J, van de Ven PM, Draisma S, Smit JH, Nolen WA, van den Brink W. (2014). Effect of alcohol use on the course of bipolar disorder: one-year follow-up study using the daily prospective Life Chart method. Bipolar Disorders 2014: 16: 400–409
The DSM-5 sees greater clarity in how Bipolar Disorder is viewed. There is now less risk of seeing oneself put in a vague NOS 'not otherwise specified' group, and several new subthreshold groups of depression, bipolar disorders and mixed states are now operationally defined.
These subthreshold groups will stimulate research and allow for a more dimensional view of Bipolar Disorder and Depression. For depression, for example, recurrent brief depression and even short-duration depressive episodes (4 to 13 days), as well as 2-week episodes with insufficient symptoms, now have their place.
But, for no apparent reason, DSM-5 classifies some patients as having subthreshold bipolar disorders who would formerly have been diagnosed with manic episodes or bipolar I or II disorders.
It is estimated that DSM-5 bipolar II disorder will be diagnosed about twice as often as it has previously been and will have a prevalence approaching that of bipolar I. A more frequent diagnosis of bipolar II disorder is both justified and logical: a milder condition (in this case hypomania) is usually more prevalent than a severe one (mania). Over the long-term course of their illness, bipolar patients spend much more time in milder conditions, mainly minor depression, than in major syndromes (Phillips and Kupfer 2013).
Overall, then, the growth of bipolar II disorder into a disorder recognised in its own right, rather than a 'lite' version of bipolar I disorder, will continue.
-------------------
Angst, J. 2013. Bipolar disorders in DSM-5: strengths, problems and perspectives. International Journal of Bipolar Disorders 2013, 1:12
I recently came across this great video by Dr. Jeffrey Applebaum, a Family Medicine physician at UC Davis in the USA. He provides a cool, calm look at Bipolar Disorder and seems to 'get it'. Well worth the watch.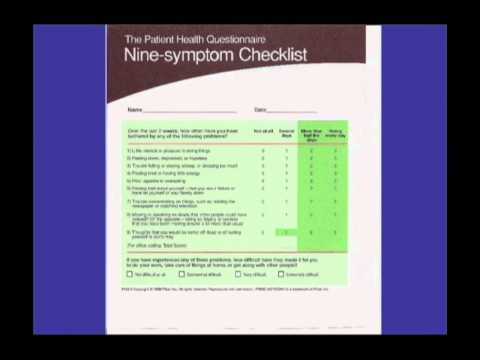 Depression from the clinician\'s perspective
Apologies for being away for so long, but the bipolar took hold of me and threw me around a fair bit in the last nine months. Please expect more regular updates now.
Also, I want to let you know that I've just launched a sister site to this one, DefeatingBipolar.com, where you will find books and dvds hand-picked to help you care for yourself or for those you love who suffer from this evil disease. Please feel free to visit the site often, as I'll be updating the information on there regularly.
Thanks for still being around,
Lee
The Journal of Family Practice has a useful practitioner's guide to identifying when a patient may be presenting with bipolar disorder symptoms.
As the authors say, bipolar disease is often misdiagnosed, sometimes repeatedly.
The authors—Muruga Loganathan, MD, Kavita Lohano, MD, R. Jeanie Roberts, MD, Yonglin Gao, MD, and Rif S. El-Mallakh, MD—report that close to one-third of patients with bipolar disorder seek medical care within a year of the onset of symptoms, but nearly 70% do not receive an accurate diagnosis until they've seen four physicians.
The Diagnostic and Statistical Manual of Mental Disorders, Fourth Edition, Text Revision (DSM-IV-TR) defines 4 types of bipolar illness: bipolar I, bipolar II, cyclothymia (the most mild form), and not otherwise specified The key feature of all 4 types—and the distinguishing characteristic that diagnosis typically hinges on—is a manic or hypomanic episode.
Although a full-blown manic episode may not be hard to identify, hypomania is easily missed. By definition, hypomania—with its heightened sense of well-being and productivity—is not problematic and is rarely a patient's primary complaint.
Mixed mania, a feature of bipolar I, is the worst of both worlds: It is a state in which a full manic episode is superimposed on a full depressive episode—a depression with all the energy and force of a mania. Patients who have experienced one episode of mixed mania have a 12-fold increase in mixed states, 6.5 times more depression, and 1.7 times more dysthymia than those who experience manic episodes without the overlay of depression.
I and countless others can attest as to how horrible it is.
The authors recommend using the Mood Disorder Questionnaire (MDQ) constructed by Hirschfeld et al. as a useful guide to bipolar disorder identification. There's a copy of the MDQ in the JFP's article, as well as the original source article.
If you or someone you know is wondering if they might have bipolar disorder (and one psychiatrist I know of is convinced that all 'depressive' patients have an element of mania within their history and should therefore be considered in a new, bipolar, light) then ask their GP to administer the MDQ, or refer them to someone who can.
It could be the help they need to get them on the path to managing their illness appropriately.
Sources:
Hirschfeld RM, Williams JB, Spitzer RL, et al. Development and validation of a screening instrument for bipolar spectrum disorder: the Mood Disorder Questionnaire. Am J Psychiatry.
2000;157:1873-1875.
Loganathan, Muruga; Lohano, Kavita; Roberts, R. Jeanie; Yonglin Gao; El-Mallakh, Rif S.  When to suspect bipolar disorder. Journal of Family Practice, Dec2010, Vol. 59 Issue 12, p682-688, 7p
---
Please see our medical disclaimer.
More Recent Articles