Costa Mesa Police Department
Advisory: Notable arrest: Vehicle burglary
While the Costa Mesa Police Department (CMPD) has not seen an uptick in vehicle burglaries, we would like to highlight this arrest as a reminder that "if you see something, say something." CMPD would also like to thank the vigilant neighbor, who called us to report suspicious activity.
Today, Oct. 18, 2017, at approximately 12:27 a.m., officers responded to the 900 block of Victoria Street regarding a possible vehicle burglary. The caller had contacted police after seeing a male suspect in his neighbor's vehicle. Officers quickly detained a subject on foot nearby who fit the suspect description.
Kyle McMullin, 25, Costa Mesa, was found to be in possession of a flashlight, backpack, two-way hand held radio, and narcotics, which he attempted to hide. McMullin was subsequently arrested for vehicle burglary, possession of burglary tools, possession of a controlled substance, and destroying or concealing evidence.
Prevention tip: make sure vehicles are locked at night and valuables are not left inside cars overnight.
Emergency line: 911
CMPD non-emergency: 714-754-5252
Welcome to our New City Manager, Raul Godinez (and Reason Why I Voted "No" on his Contract)
By: Santa Ana City Councilman Jose Solorio
After conducting a statewide search, and holding in-person interviews with the top candidates, the Santa Ana City Council selected Raul Godinez as our next City Manager.
Raul has previously worked in the cities of Oakland, El Monte, Lynwood and Santa Ana. Most of his prior posts were in Public Works departments, but in El Monte he served as their City Manager.
When I was in the State Assembly, Raul and I successfully worked to connect two neighborhoods in Santa Ana that had dirty water wells to the City's water system. I have always had positive and productive interactions with him. However, although I am supportive of his appointment, I could not vote for his contract last night.
The Council majority voted to pay him about $490,000 a year in salary and benefits and included a severance clause that guarantees him a year in compensation pay if he is let go during the first year. Here is the original staff report and revised contract terms, which describes the $285,000 in base pay and other compensation benefits. The final amount was reduced from the original offer, but for various reasons I still believe the amount is excessive.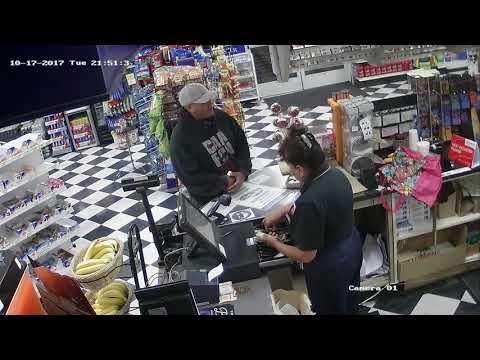 Santa Ana Police Department
Advisory: SAPD Detectives Asking For Media And The Public's Assistance In Identifying Suspect Wanted In Armed Robbery
Location: 617 East 17th Street. Santiago Food Mart-76 Gas Station
On 10/17/17, at 9:50pm, the suspect entered the store and approached the two cashiers. The suspect quickly pulled out a silver and gray semi-auto handgun and a pink tote bag. The suspect pointed the firearm at the female cashier and ordered her to put the money from the registers into the bag. The cashiers complied with the suspects demands. The suspect fled on foot in an unknown direction with the bag containing the money.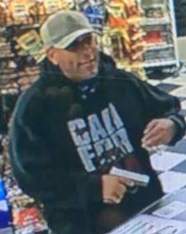 Suspect: Male White, 40-45, 5'7" to 5'9" tall, 170-190lbs., was wearing a black hoodie with "CALIFORNIA" on the front, blue jeans, beige baseball cap and a blue/white bandana around his neck.
Surveillance Video: https://www.youtube.com/watch?v=6diPUKjFBTU
Anyone with information identifying the suspect in this case is asked to contact Detective Greaver at (714) 245-8362 or DGreaver@santa-ana.org or Orange County Crime Stoppers at 1-855-TIP-OCCS.
City of Santa Ana
Community: Stop.Think.Connect. Cybersecurity Toolkit
The Internet touches almost all aspects of everyone's daily life, whether we realize it or not. Cyber criminals do not discriminate; they target vulnerable computer systems regardless of whether they are part of a large corporation, a small business, or belong to a home user. Cybersecurity is a shared responsibility in which all Americans have a role to play.
Below find resources and materials to help protect your online identity:
Learn how to protect yourself, your family, and your devices with tips and resources from the National Cyber Security Alliance.
Check out the National Centers of Academic Excellence for information on higher education in information assurance programs to meet America's growing demand for cybersecurity professionals.
Sign up for alerts and get tips on safeguarding your electronic devices, using social networking sites, and more from the United States Computer Emergency Readiness Team (US-CERT).
File a complaint with the Internet Crime Complaint Center or your State Attorney General's Office if you are a victim of online crime.
Follow ten simple, customized steps from the Federal Communications Commission's Smartphone Security Checker to secure your mobile phone. In addition, learn how to safely use public Wi-Fi networks and what steps to take if your phone is stolen.
For much more information and resources, visit the Stop.Think.Connect. Toolkit at:
ORANGE COUNTY DISTRICT ATTORNEY NEWS RELEASE
Date: October 13, 2017
MEDIA ADVISORY
WHO: The Orange County District Attorney's Office (OCDA)
WHAT: Released its fourth informative video bringing public awareness to the dangers of drug-impaired driving. The OCDA Appellate and Training Unit, through its administration of the California Traffic Safety Resource Prosecutor Program, worked with the California Office of Traffic Safety on the public service announcements (PSAs). The link to the final PSA addressing marijuana-impaired driving is linked below.
WHEN: Today, Oct. 13, 2017
WHERE: To watch, please click here.
###
TONY RACKAUCKAS, District Attorney
Susan Kang Schroeder, Chief of Staff
Office: 714-347-8408
Cell: 714-292-2718
Michelle Van Der Linden,Spokesperson
Office: 714-347-8405
Cell: 714-323-4486