---
"Competence, like truth, beauty, and contact lenses, is in the eye of the beholder." Laurence J. Peter
Leadership is the most difficult role anyone can take.  Leaders step up, make decisions, and do the hard things – which not everyone understands.  Not so tough for managers who keep the status quo under control.
I hear a lot of comments about "good leaders" and "bad leaders," and while there are some that fit those definitions, we have to be sure we're not labeling people through the lens of how we see ourselves.  That "good leader" you may have in mind may look good to you because of how you see leadership, while others see them as terrible leaders because they don't resonate with their views.  So your perception can be right for you, but it may not be right.
I always tell people that the first step toward leadership is gaining enough self-awareness that you understand the role service plays.  You'll never be a leader if you don't understand the connection to serving the people you lead.
Otherwise, you're probably just another loud manager.
When my friend, Kevin Metheny, was programming a small-signal station in San Diego he chose the strategy of creating his own universe to compete in.  The world outside the signal didn't exist.  He put all his effort, from music research to community involvement (called remotes in those days) into this smaller definition.  He wound up taking the station to the top of the ratings by focusing on where he was, instead of where he wasn't.
I wonder if that's the same thing as one of Seth Godin's recent posts, called "In search of the minimum viable audience."?  He points out that most people are focused on reach or the maximum possible audience.  I know in our business being at the top of the ratings gives bragging rights, but I wonder if the continual focus on reach hurts us in the ability to create raving fans?  Or as Godin says, "When you seek to engage with everyone, you rarely delight anyone. And if you're not the irreplaceable, essential, one-of-a-kind changemaker, you never get a chance to engage with the market."
Those who tried to lower the demo in 60's oldies, make AC more hip or create a Christian CHR are all chasing the maximum reach.  Those who understand, and embrace, what some would call their limitations, but in fact are their realities, are the real leaders.
"Think about it: send SLASH receive. Email is the frenzied killer of proper communication."  ― Fennel Hudson, A Writer's Year – Fennel's Journal – No. 3
Our email went down.  For a couple of days.  On and off.
I'd been thinking about a "no email Friday" or something like that, just to see what would happen.  It's been a long time since I've seen such moaning, wailing and gnashing of teeth.  It's as if all communication had stalled!
I was smiling.
Yes, I use email too, but I really enjoy getting out of the chair and walking around to talk to people.  And evidently, it's more effective.  In an online article in Inc, Jessica Stillman noted that a discussion face-to-face is more likely to produce a result than email.  It's easier to send an email, but less effective if you're looking for a real solution for something.
We feel like we're getting more done because we can dash off ten emails in a short period, and then think we're effective.  Then comes the follow-up questions, the explanations of what you meant, etc.  What you could have done in one face-to-face turns into several emails.
Emails can be great to set an agenda or recap a discussion, but I'm not so sure the idea of managing your workday and trying to get solutions, from the inbox does what we think.  The human factor is more effective and means we spend less time with the "reply-all" demon.
To excel at the highest level – or any level, really – you need to believe in yourself, and hands down, one of the biggest contributors to my self-confidence has been private coaching. – Stephen Curry
Have you ever had one of those meetings with "the boss," that when you walked away, all you remember is, "…but other than that, you were great?"
It's how we feel like we have to balance our comments.  The fact is most of us feel awkward about just telling someone that they are either on the way and just need a little more effort, or maybe even that they suck.  So we wrap the comments in a "don't worry about it" approach.  And we kill the self-confidence Stephen Curry is talking about.
I don't know about you, but it's never worked for me, whichever side of the comments I've been on.  Still having that on-air performer inside of me, I focus on what's negative. You'd think I've learned by now.
When you have something good to say, just say it.  When you have coaching to do, just do it.  Equivocating might make you feel better, but not the person you're coaching. It does nothing to help turn them into a 3 point MVP.
"Always turn a negative situation into a positive situation." – Michael Jordan
The official meaning of the term "wrongspotting" is zeroing in on the part of the feedback we get during performance conversations that we consider factually wrong, then fixating on it. That happens a lot.  People aren't prepared to hear something that doesn't fit in their self-perception and using that something to negate all of the feedback. It happens all the time.
There's even a word for it: Confirmation Bias – Tending to see your perspective, and defending your ideas, as a reason not to believe anything else. Even though it's apparent to others.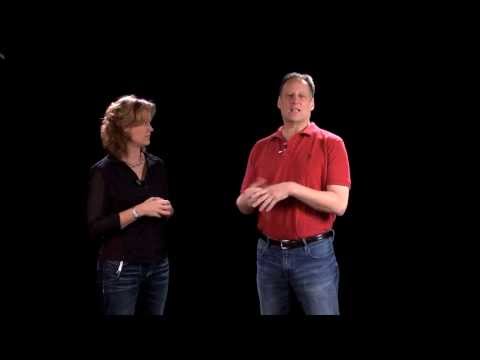 ---