By Lorraine Goulton | @
ICFWriters
The Reckless Love of God
As a wife and a 32 year old Mum of 4 little daughters, I found myself searching for "I- don't- really- know- who". I had made- what I call- a step towards God at the age of 15 but thought I knew better. Like a prodigal daughter, I went off and did my own thing for several years.
While I was busy avoiding God, He had a plan to love me back to Himself. In fact, He had had that idea for many years.
In the intervening years between 15 and 32, I made a spectacular mess of my life. At 32, another opportunity to allow myself to receive the ( reckless) love that God offers to all of us, arose. The truth is, He sends us invitations every day. Trouble is; a lot of people think that aren't worthy to open the invite.
When you looked at the facts, I was a risk to love. I had turned my back on Him for many years; I was doing things that His Word said I should not do and living life the way I wanted to.
In choosing to love me, God would be risking the fact that I may never reciprocate His love.
I had to get forgiveness first as it was guilt, shame and brokeness that led me to His door. I theorised in my mind that if I was forgiven, that I could possibly be loved. However, that is not how it works in the Kingdom of God.
He loves us first!!!
It took me a long time to get my head and my heart around this concept. Except its NOT a concept!! Its a fact!
Ephesians 2 verse 4 But because of His great love for us, God, who is rich in mercy, Verse 5 made us alive with Christ even when we were dead in transgressions-it is by grace you have been saved.
John 3 verse 16: For God so loved the world that he gave His one and only Son so that whoever believes in Him will not perish but have eternal life.
God does not expect us to get cleaned up first- before He will love us and accept us. NO!! He sent His son Jesus to the cross so that our sins and transgressions would be covered by His Blood as God desperately wants fellowship with us. Why?? Because He is our Creator. However, He did give us all a free will and its in the area of our will where we decide if we will accept what Jesus did for us and reciprocate His love. Either way, God will love us with that Reckless love.
Who else CAN love us with a reckless love? Who else knows all about us and loves us anyway forever??? Who else can forgive our sins and be mercifully good to us. We don't get what we do deserve!!
This is my story and the story of millions of people who worked it out that we are loved with an ever lasting love that is absolutely reckless in its nature. He came after me; the lost sheep and He can come after you too.

Psalm 13 verse 5: But I trust in your unfailing love; my heart rejoices in your salvation. I will sing to the Lord for he has been good to me.



Recently I fell in love with the words of the song the Reckless love of God -
I pray you take a few minutes to watch this song and let the words minister to you.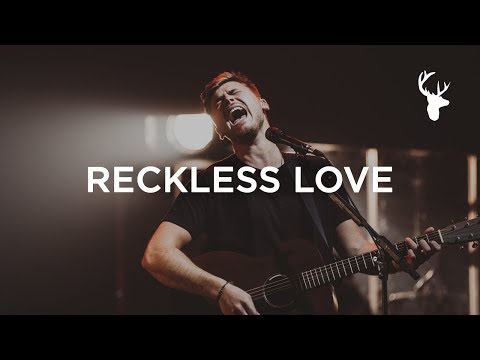 Lorraine Goulton is unashamadly and recklessly loved by God. She lives in Masterton, New Zealand. Mother to 4 adult daughters, married to Colin and grandmother of 13.
When she isn't working as a Registered Nurse in the Wairarapa Community, she likes spending time with family and writing.
Lorraine can be found on Facebook.
by Donna Fletcher Crow @donnafletchercr
A Very Private Grav
e, the first of my Monastery Murders.
Since 2014 I have had 4 picture books, 4 books for 5-8 year olds, one book for 7-9 year olds and 3 books for 9-12 year olds published, and I have a definite further 4 picture books, 5 books for 7-9 year olds and 1 book for 5-8 year olds being published in the next two years, so I feel very blessed. It feels like when you are waiting at a bus stop for ages and then lots turn up at once!
I wanted to write a mainstream children's book where modern children who pray could find themselves, but also where modern children who know little or nothing about religion, and maybe fear it, could learn to understand a little more about Christian spirituality and how it has motivated people in the past and still does in the present. This book is about respecting other's opinions and decisions, and in particular those who choose Pacifism and those who choose to join the army.
The cover of my book references the fact that Lindisfarne is an island, cut off from the mainland by the tides.
I visited on my own as part of a research trip for the book last year, and took this photo in the taxi as we started across the causeway. In my book I have Olivia, the narrator, driving along the causeway with her dad, and remembering Moses parting the Red Sea.
If you are lucky enough to be staying on the island, there is a particular enchantment to being there when the last visitors have gone and the tide has come in and you can no longer drive along the road. It is so easy to imagine Lindisfarne in the past, and that you are watching and hearing the same sea birds hovering over the same sea that the first monks and later the Vikings knew. There is a timeless quality to the island, and it has been described as a 'thin' place, a place where heaven and earth are close.
I love the bird life and nature, and there are legends in particular about St. Cuthbert and the otters and the eider duck.
Central to the book is Lindisfarne Castle, originally built in Tudor times as a garrison. It fell into disrepair, and was bought by the American editor of 'Country Life' Edward Hudson at the beginning of the twentieth century. He employed the famous Edwardian architect Edwin Lutyens and the garden designer Gertrude Jekyll. The sheltered, walled garden is separate from the castle but the castle can be seen from it, and it from the castle, and Olivia my heroine visits it in the book.
You can see more of
Anne's books here.
Posted by Donna Fletcher Crow. You can see more about her
books and pictures from her research trips here.
By Cindy Williams | @nutritionchic
For the past sixteen years Joel Rosenberg has written thrillers about worst-case scenarios in the Middle East. Although fiction, according to one USA politician they are 'way too close to reality.' It's no surprise: in each of his books, Rosenberg's acknowledgements read like a who's who of high ranking politicians and CIA operatives.
His latest novel,
The Kremlin Conspiracy
, shifts focus to Russia – and another chilling political possibility.
Russia's president is determined to restore his country to its former glory and he will stop at nothing to do so. Oleg Kraskin is his son-in-law and most trusted aide. When he discovers the true intentions of the president he has to decide where his loyalty lies.
His path crosses with Marcus Ryder, a former marine and Secret Service agent, who is struggling with grief and the age-old question: 'How can God let this happen?'
The story does not labor the point, or clearly resolve it. It sparingly scatters references to Marcus's Christian faith, seeds that a non-believer can overlook amidst the action, yet seeds that the Holy Spirit can use to prompt a reader to consider his or her faith.
At one stage Marcus considers Dietrich Bonhoffer:
When Hitler outlawed the preaching of the gospel and the teaching of the Bible and moved to take over the state church, Bonhoffer first started an underground seminary, training young men to remain faithful to the teachings of Jesus instead of selling out to the Nazis. In the end, however, after much prayer and study, Bonhoffer joined a conspiracy to assassinate the fuhrer to prevent him from destroying the Germany he loved. Was something similar needed now?
The Kremlin Conspiracy is a politically astute, action packed, clean read. My teenage son loves them and wishes I would write stories like this! I think I will leave it to Rosenberg who does a fantastic job of placing faith filled yet flawed characters in fearfully real scenarios.
About Cindy Williams
With degrees in Nutrition, Public Health and Communication Cindy has worked for many years as a dietitian for sports teams, food industry, media, and as a nutrition writer and speaker.
Her first novel, The Pounamu Prophecy, was short listed for the 2016 Caleb Prize. She writes a blog - www.nutritionchic.com - stories of health, history, food and faraway places.
Cindy grew up in a culturally rich part of New Zealand, singing the songs and hearing the stories of Maori. She lives in Sydney, writing stories of flawed women who battle injustice... and sometimes find romance.
The Flame Ignites (An Elizabeth and Richard Literary Suspense Book 1) by Donna Fletcher Crow
October 1984, the New England hillsides are ablaze with redgold autumn. Elizabeth is beginning her academic career and recently widowed Richard is stuck in the family business. They should be able to help each other but their meeting strikes sparks and raises old ghosts, possibly even the ghost of Richard's dead wife. When Elizabeth finds an academic coup within her grasp for her thesis on the beloved American novelist Elswyth Thane, Richard stubbornly throws up barriers, but why? Rudyard Kipling, William Beebe, Charles Lindberg, Edna Ferber and a host of celebrities from an age past fill the pages of Elswyth Thane's letters, but where is Elizabeth to find clues to the mystery haunting Richard?
A nostalgic return to an earlier, now-vanished time, The Flame Ignites charmingly evokes a long-distance relationship between a young woman just testing her wings and a celebrated American novelist. But what about the smoldering relationship between Elizabeth and Richard?
Available at Amazon.com
Affinity by Dianne J. Wilson
Kai was born with the ability to see brokenness and to fix it. But when a freak accident leaves him trapped in the spiritual realm, he discovers a sinister side to being gifted-- much darker than he'd ever imagined. With Affinity Recruiters hunting him down, Kai has to learn how to stay alive, use his gift to save his friends and stop the flood of evil threatening the world. Can he do it before time runs out?
Available at Amazon.com
Dolce Vita: Sweet Life (A Tuscan Legacy Book 8) by Autumn Macarthur
La dolce vita, a sweeter life of love, awaits Rachel. But can she accept it?
Rachel Golding loves her uncomplicated life in Wales. Teaching art, a close-knit group of friends, and a strong and loving bond with her mother. But the trip to Italy to meet her Italian grandmother for the first time stirs unwelcome emotions — reluctance to forgive Nonna for a lifetime of rejection, and longing to know more about the father who died before her birth. Between her cousin's accusation she sent a series of mysterious unsigned paintings to get revenge on the family, her mother's wedding, and her realization she feels way more than she should for her best friend Jonathan, Rachel's carefully planned life is spiraling out of control.
Always ready for adventure, especially with the woman he loves, Jonathan Davies gladly accompanies Rach on an impulsive return journey to Tuscany. Okay, so he also hopes the time together might give him the chance to tell her how he really feels. But now she needs his friendship and support more than ever, revealing his love is a risk he dare not take. Not without some sign she wants more. A sign she may never give.
In the haze of a sunflower summer, can Rachel learn to surrender her hurts and fears to God and so embrace the life He intends for her? La dolce vita, a sweeter life of love.
Note to readers: This book uses British English spelling and grammar.
Available at Amazon.com
La Risposta: The Answer (A Tuscan Legacy Book 9) by Autumn Macarthur
One marriage ends, as another begins. Or can faith and forgiveness save Peppe and Teresa's life together?
When the harvest celebrations and a family wedding bring the eight cousins back to the the villa at summer's end, along with their new beloveds, the final secrets are revealed, along with the solution to the puzzle of the unsigned paintings.
But can these secrets be forgiven, healing old wounds and mending broken hearts, or will the mistakes of the past be repeated?
The future of a marriage about to crumble depends on the answer!
This nine-book Christian romance series from seven of your favorite authors releases weekly from April 2018. La Risposta (this book) is an entire romance in itself, as well as completing the series.
Available at Amazon.com
The Road to Magnolia Glen (A Natchez Trace Novel) by Pam Hillman
1792, Natchez Trace, MS
Bitter since his eldest brother abandoned their family in Ireland, Quinn O'Shea travels to Natchez, Mississippi, ready to shuck the weight of his duty and set off on an adventure of his own. It's time Connor, as head of the family, took responsibility for their younger siblings. While aboard ship, a run-in with three Irish sisters lands Quinn in the role of reluctant savior. Though it may delay his plans, he cannot abandon the Young sisters, especially the tenacious yet kind Kiera.
Upon arriving in the colonies, Kiera Young prepares to meet her intended and begin her new life. But she soon discovers the marriage her brother-in-law arranged was never meant to be, and a far more sinister deal was negotiated for her and her sisters.
Quinn offers to escort his charges safely to Breeze Hill Plantation and his brother's care, fully intending to seek his freedom elsewhere. But the longer he remains, the greater his feelings toward Kiera grow and the more he comes to realize true freedom might be found in sacrifice.
Available at Amazon.com
A Defense of Honor (Haven Manor Book #1) by Kristi Ann Hunter
When Katherine "Kit" FitzGilbert turned her back on London society more than a decade ago, she determined never to set foot in a ballroom again. But when business takes her to London and she's forced to run for her life, she stumbles upon not only a glamorous ballroom but also Graham, Lord Wharton. What should have been a chance encounter becomes much more as Graham embarks on a search for his friend's missing sister and is convinced Kit knows more about the girl than she's telling.
After meeting Graham, Kit finds herself wishing things could have been different for the first time in her life, but what she wants can't matter. Long ago, she dedicated herself to helping women escape the same scorn that drove her from London and raising the innocent children caught in the crossfire. And as much as she desperately wishes to tell Graham everything, revealing the truth isn't worth putting him and everyone she loves in danger.
Available at Amazon.com
Read Iola Goulton's review on our blog:
Bookish Tuesday | A Defence of Honor by Kristi Ann Hunter
Song of Leira (The Songkeeper Chronicles Book 3) by Gillian Bronte Adams
The song bids her rise to battle
Reeling from her disastrous foray into the Pit, Birdie, the young Songkeeper, retreats into the mountains. But in the war-torn north, kneeling on bloodstained battlefields to sing the souls of the dying to rest, her resolve to accept her calling is strengthened. Such evil cannot go unchallenged.
Torn between oaths to protect the Underground runners and rescue his friend from the slave camps, Ky Huntyr enlists Birdie's aid. Their mission to free the captives unravels the horrifying thread connecting the legendary spring, Artair's sword, and the slave camps. But the Takhran's schemes are already in motion. Powerful singers have arisen to lead his army—singers who can shake the earth and master the sea—and monsters rampage across the land.
As Leira falters on the verge of defeat, the Song bids her rise to battle, and the Songkeeper must answer.
Available at Amazon.com