3 Ingredient Macaroni and Cheese
posted by LC Editors | Mon, Oct 15 2018, 09:00 AM
Mac and cheese doesn't get any easier than this 3 ingredient macaroni and cheese. The 3 ingredients? Elbow macaroni, heavy cream, and Cheddar cheese. Oh, and it takes just 20 minutes. Kids! Dinner!
Adapted from Claire Tansey | Uncomplicated | Penguin Canada, 2018
The kids are clamoring for dinner and the only thing anyone wants is a big bowl of comfortingly cheesy pasta. Yet you swore you were never making the stuff out of a box...
Hot Buttered Rum Apple Pie
posted by LC Editors | Sat, Oct 13 2018, 08:59 AM
Hot buttered rum apple pie from Tom Douglas–made from apples, spice, and a splash of rum–is perhaps the best apple pie we've ever experienced. It's a combo of your favorite warm cocktail and your favorite pie.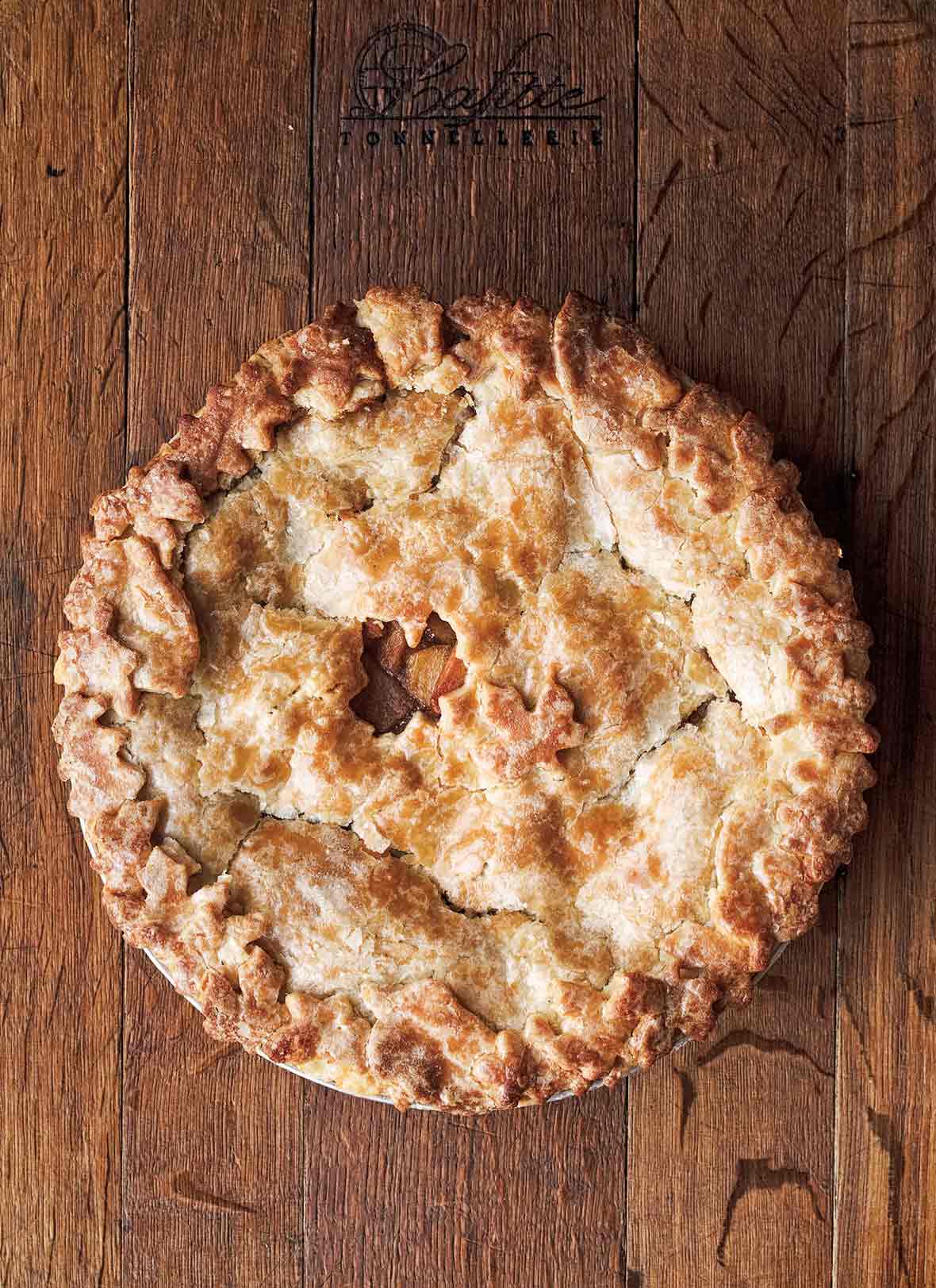 Adapted from Tom Douglas | The Dahlia Bakery Cookbook | William Morrow, 2012
Lotsa folks are calling this hot buttered rum apple pie recipe from Tom Douglas the best apple pie they've ever tasted. And...
Caramel Apples
posted by LC Editors | Sat, Oct 13 2018, 08:59 AM
These caramel apples are enrobed in a buttery caramel coating made with butter, sugar, cream, maple syrup, and dark molasses. A great Halloween treat for the kids.
Adapted from Elisabeth Prueitt | Chad Robertson | Tartine | Chronicle, 2006
Sweet. Sticky. Crisp. Gooey. Gonna go back for another one. These are the sorts of things that meander through our thoughts as we lose ourselves in the autumnal classic from childhood that still satiates,...
Graveyard Halloween Cupcakes
posted by LC Editors | Sat, Oct 13 2018, 08:59 AM
These spooky graveyard cupcakes are made from your favorite sugar cookie, cupcakes (even store-bought), royal icing, and chocolate cookie crumbs. Make sure the kids help you with these!
Adapted from Annie Rigg | Halloween Treats | Ryland Peters & Small, 2012
Stressed out by Halloween? We understand. Which is why we bring you these adorable and not-too-crazy-intensive Halloween cupcakes. Make the cookie headstones the day before. To give...
Chicken Paprikash
posted by David Leite | Sat, Oct 13 2018, 08:58 AM
Chicken paprikash is such an Old World staple and beloved American favorite from the 1960's that we just had to bring it back. Chicken thighs are seared and then cooked in a tomato-onion sauce. Just before serving, sour cream is stirred in. Major comfort food. And keto, too!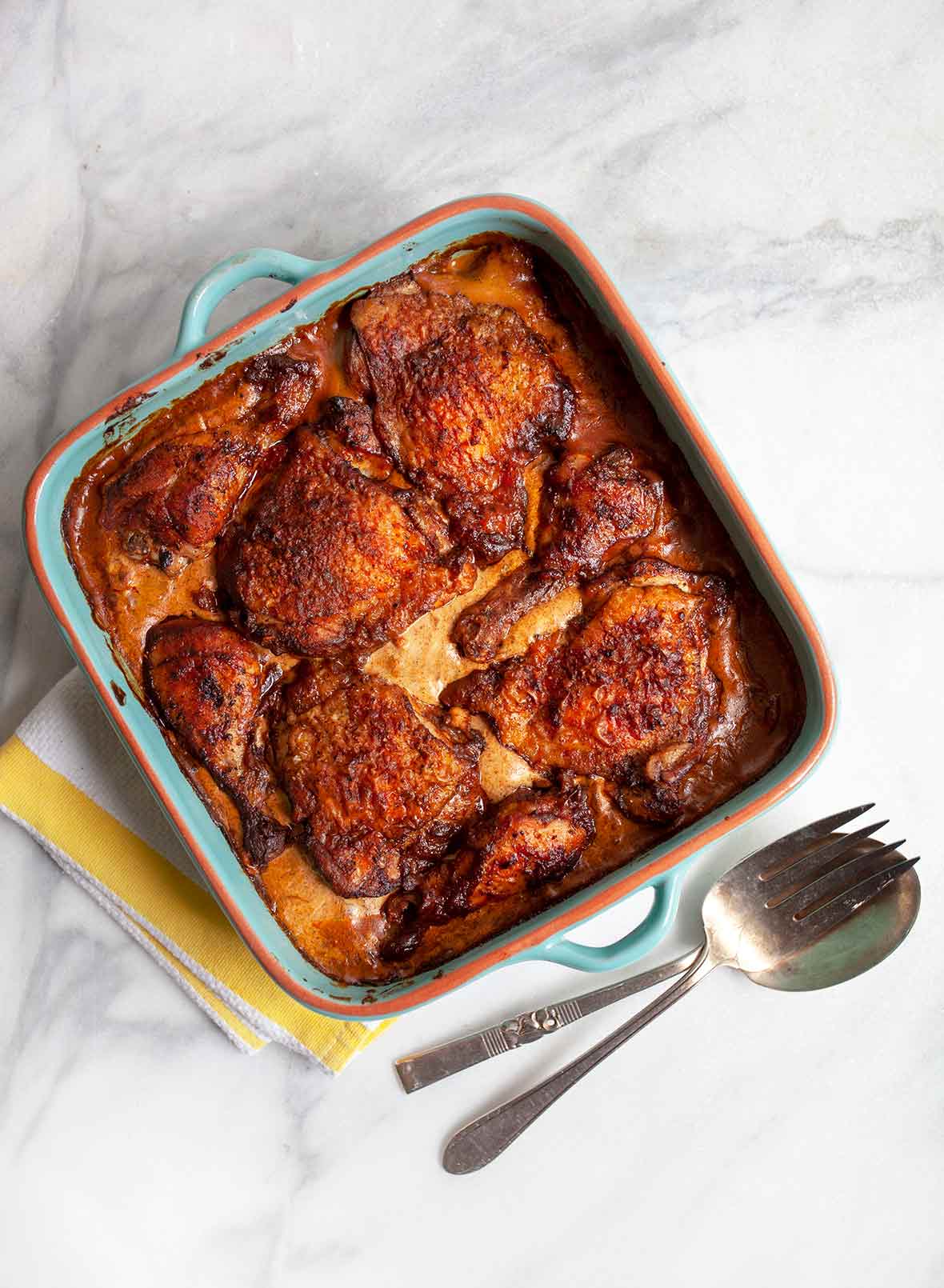 One night recently when I was home alone in Connecticut, I watched When Harry Met Sally, one of my all-time favorite rom-coms, for the six billionth time. There...
And remember, because you're a bonafide subscriber, you're automatically entered to win a mystery cookbook each month. Send your friends to the subscription page, if you're feeling particularly generous.