Spicy Snowflake Cookies
posted by LC Editors | Fri, Dec 14 2018, 09:01 AM
These spicy snowflake cookies call for cloves, cinnamon, and ginger for a bit of spice in each bite. Christmas cookies that are as dramatic as they are delicious.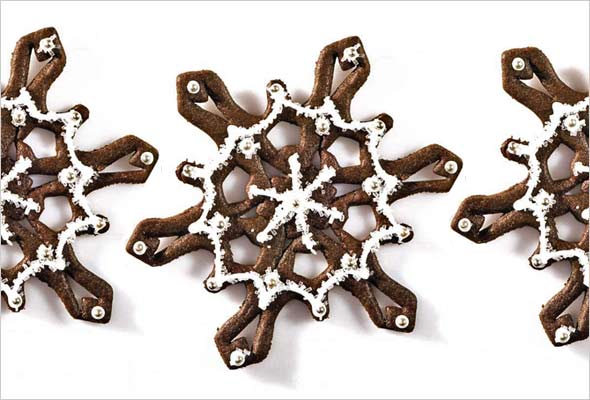 These classic Christmas cookies, just like the winter cold, are ever so slightly like a light slap in the face from all the spices. In the most inviting possible way. Sorta like waking you up. Not just to their flavor....
Egg and Cheese Strata
posted by LC Editors | Thu, Dec 13 2018, 09:00 AM
This egg and cheese strata, made with eggs, Fontina, asparagus, and prosciutto, can be put together ahead of time or last minute. A great breakfast or simple dinner.
This is not your mom's overnight breakfast sausage. No Jimmy Dean's sausage. No lurid packaged shreds of processed cheese. No tube of crescent rolls on the side. Just simple ingredients and...
Little Gem Salad
posted by LC Editors | Wed, Dec 12 2018, 09:54 AM
Little Gem salad. Such an appropriate name. Made with Little Gem lettuce, radishes, shallots, walnuts, ricotta salata cheese, and walnut vinaigrette, it's truly a little gem of a salad.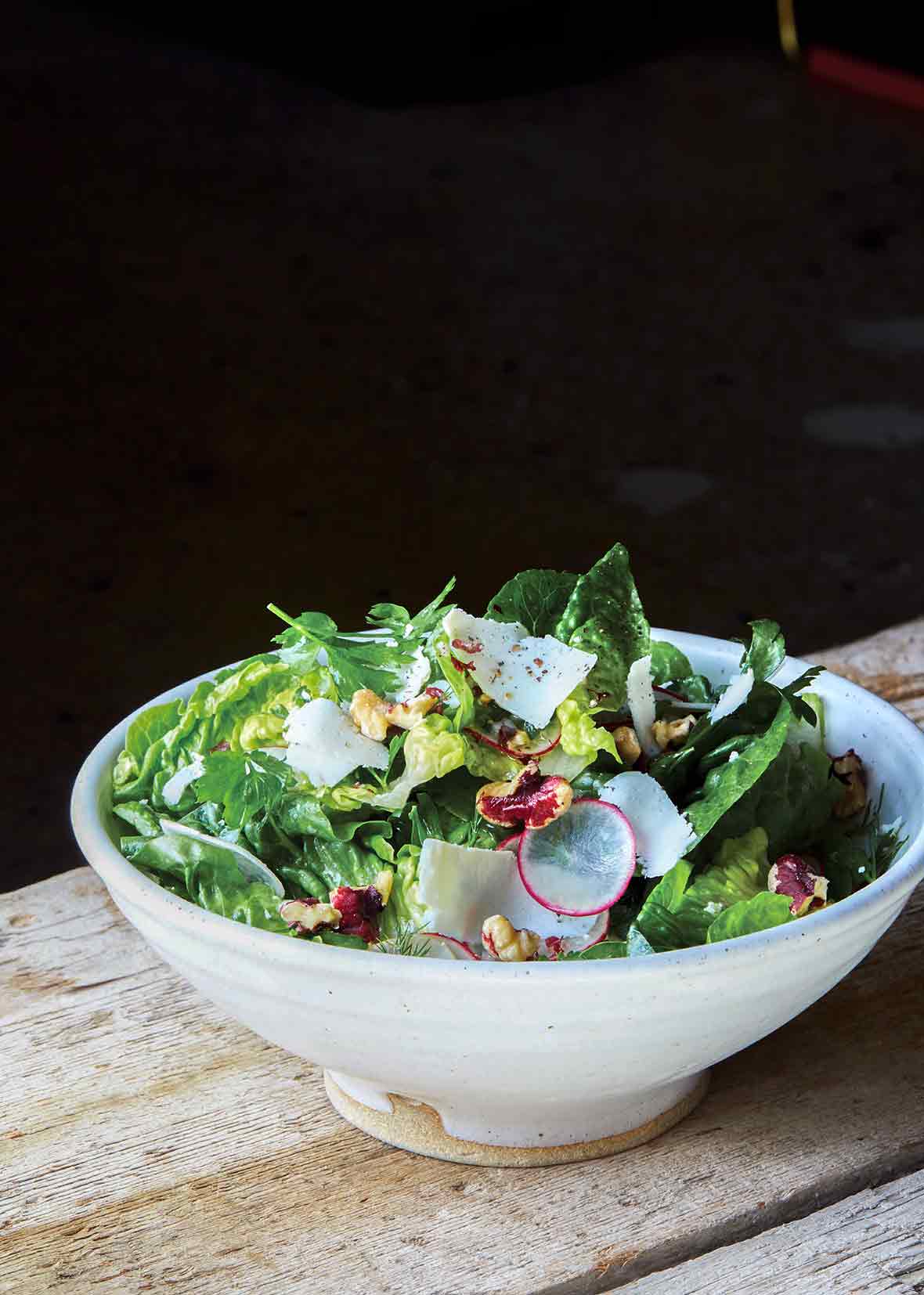 Bright. Vibrant. Fresh. Easy. Surprising. Maybe even a little scintillating. Everything we think a salad should be is right here in this inventive toss of herbs and greens...
Salt and Vinegar Roasted Potatoes
posted by LC Editors | Wed, Dec 12 2018, 09:00 AM
These salt and vinegar roasted potatoes are halved new potatoes boiled in vinegar-infused water and then tossed with salt and oregano and roasted. Just before serving, they're tossed with garlic and topped with feta cheese.
If you like your fries with plenty of salt and malt vinegar, or if you're a fool for all things pickled, or if you've ever demolished a bag...
Classic Shortbread Cookies
posted by LC Editors | Tue, Dec 11 2018, 09:12 AM
These classic shortbread cookies are made with just 5 ingredients butter, sugar, flour, vanilla, and a pinch of sea salt. A simple, perfect approach to a beloved Scottish tradition that's a perfect Christmas cookie.
There are quite a lot of shortbread cookies impostors out there. You know, sugar cookies that are okay but aren't as tender or delicate or buttery...
And remember, because you're a bonafide subscriber, you're automatically entered to win a mystery cookbook each month. Send your friends to the subscription page, if you're feeling particularly generous.