Madeleines
posted by LC Editors | Wed, Jun 20 2018, 02:40 AM
These madeleines with lemon from The Gourmet Cookbook are buttery, cakey, crisp at the edges, and have a hint of vanilla and lemon. The perfect thing for dunking.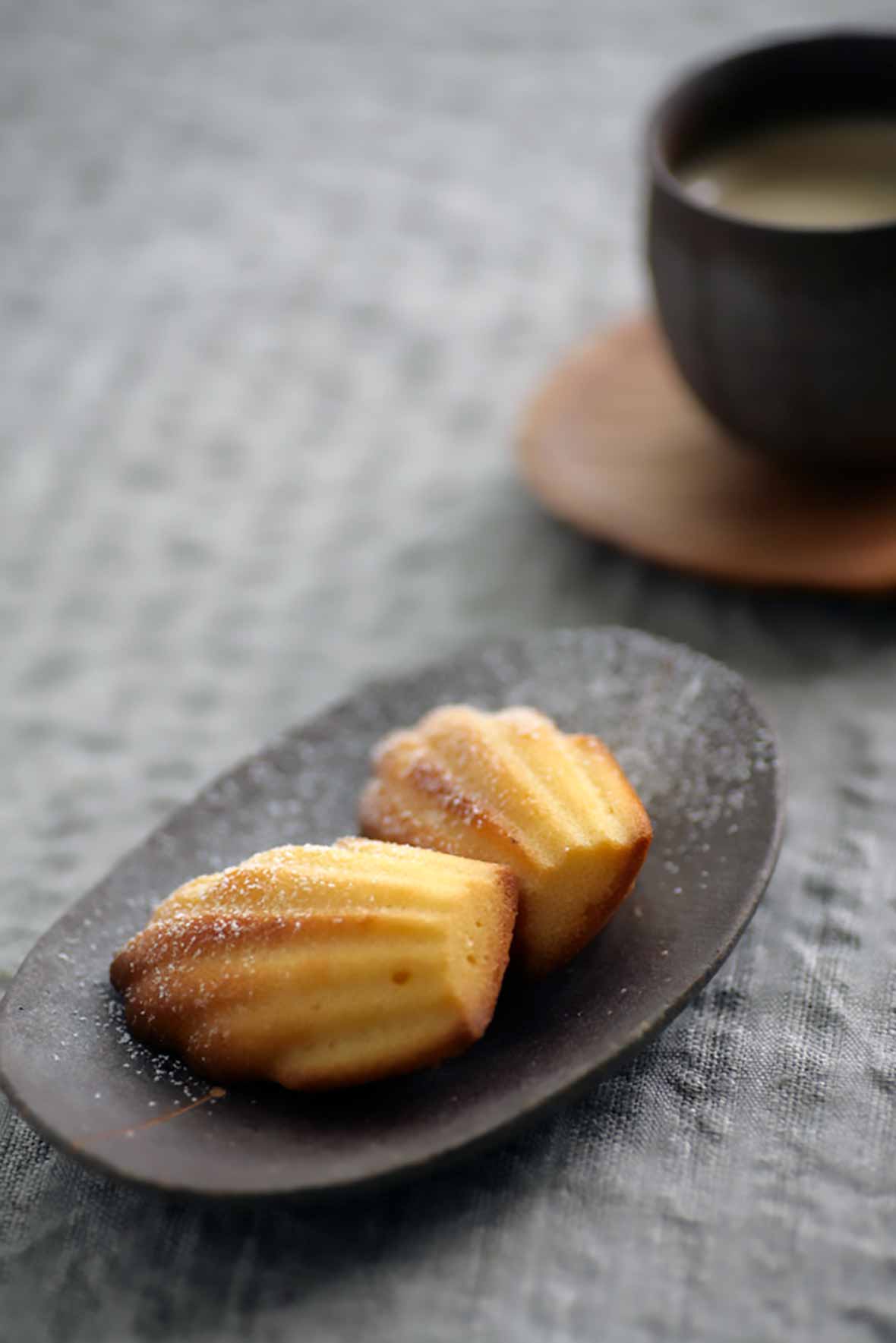 Adapted from Ruth Reichl | The Gourmet Cookbook | Houghton Mifflin, 2006
As author Ruth Reichl says, the madeleine "launched a thousand memories—and a literary masterpiece—for Marcel Proust." One nibble and you'll understand why this crisp-edged,...
Cashew Chicken
posted by LC Editors | Mon, Jun 18 2018, 10:00 PM
This cashew chicken is an authentic Cantonese version that calls for chicken thighs to be seasoned with ginger and garlic and then quickly stir-fried with fresh sugar snaps, carrots, and celery in a light sauce made with rice vinegar and soy sauce. Takes only 30 minutes.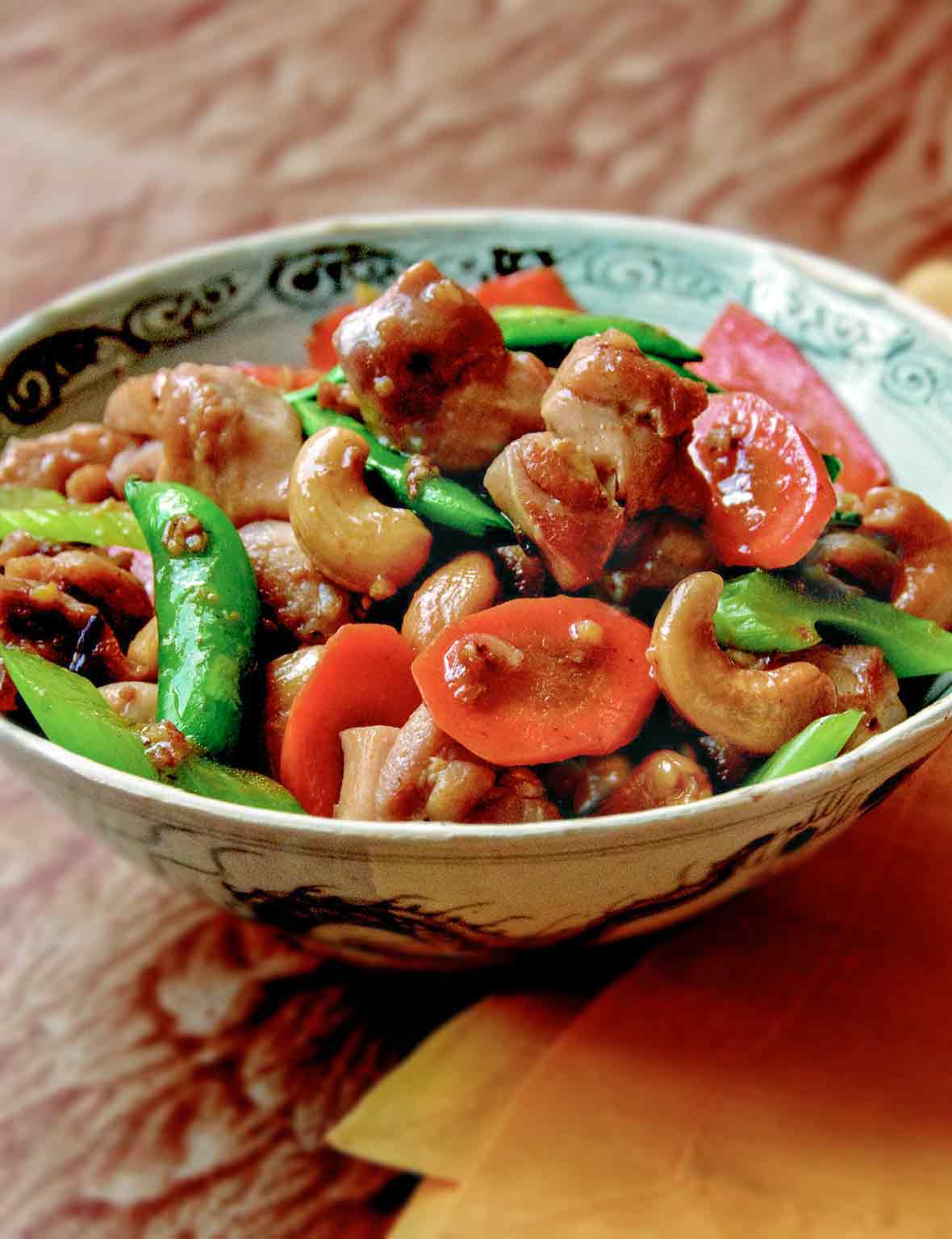 Adapted from Grace Young | Stir-Frying to the Sky's Edge | Simon & Schuster, 2010
One of the most beloved Chinese recipes in America, cashew chicken classically...
Cobb Turkey Burger
posted by LC Editors | Mon, Jun 18 2018, 07:00 PM
This Cobb turkey burger turns the classic Cobb salad, made with romaine, turkey, bacon, avocado, and blue cheese, into a burger heaped with tempting toppings. Definitely not your ordinary, dry, bland turkey burger.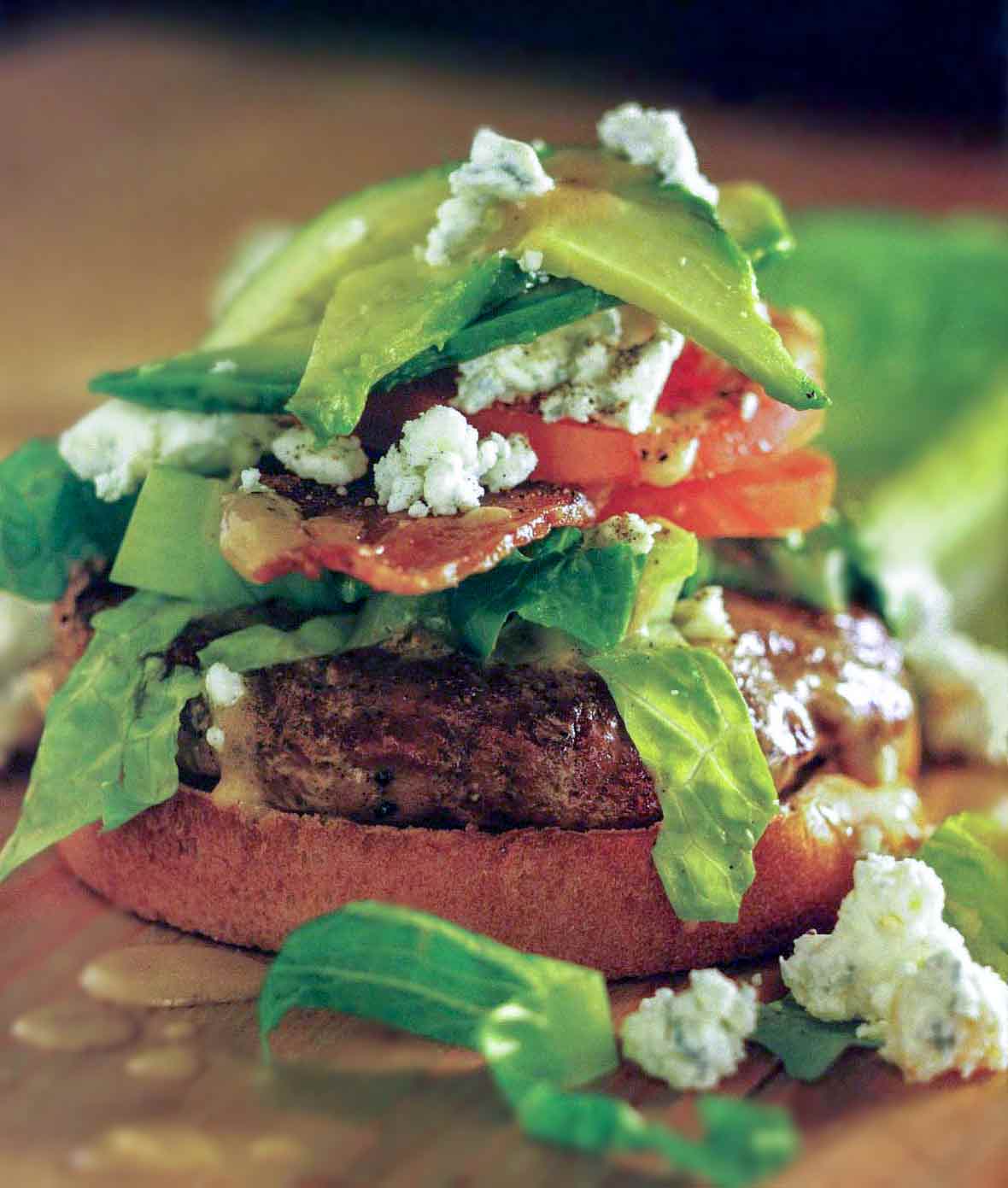 Adapted from Bobby Flay | Bobby Flay's Burgers, Fries & Shakes | Clarkson Potter, 2009
As Bobby Flay explains, "Cobb salads occupy a delicious middle ground between the decadent (hello, bacon and blue cheese!) and the...
...
Whole Grilled Chicken
posted by LC Editors | Sat, Jun 16 2018, 11:42 PM
This whole grilled chicken is first brined, then rubbed with a paste of lemon, rosemary, and garlic, and finally grilled. It's an easy dinner for backyard barbecues. And it's gonna ruin roast chicken for you forever.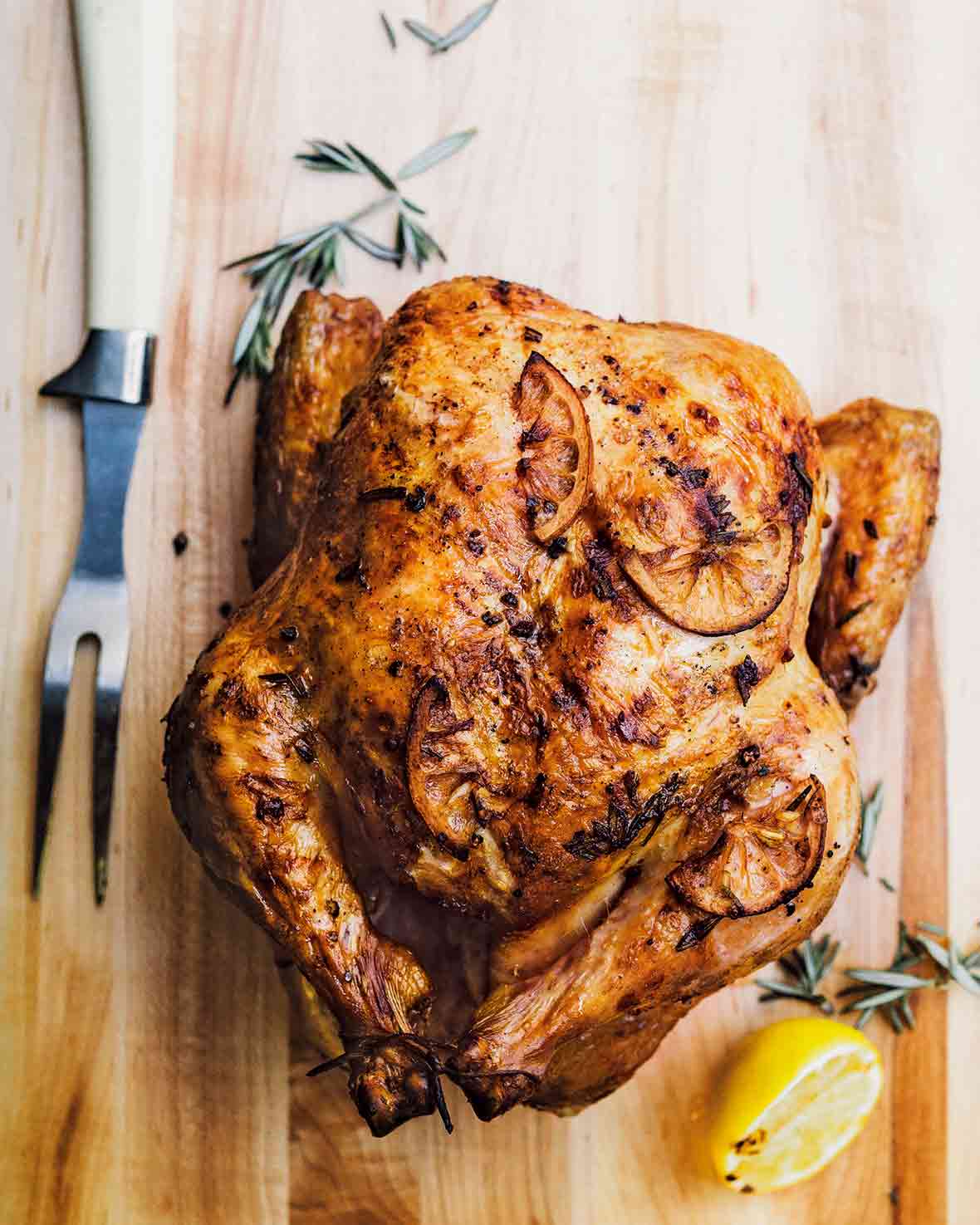 Adapted from David Guas | Grill Nation | Oxmoor House, 2015
We sorta feel like we ought to issue the disclaimer that this whole grilled chicken may ruin regular roast chicken for you. The recipe is inspired by...
...
Baked Feta and Figs
posted by LC Editors | Sat, Jun 16 2018, 11:38 PM
Baked feta and figs is an impressive and easy appetizer. Sliced fresh figs are tossed in olive oil and the feta cheese is drizzled with honey. The whole thing is baked until runny and melted and gooey and impossible to not scrape up every last bite.
Adapted from Molly Gilbert | One Pan & Done | Clarkson Potter, 2017
Baked feta is one of the easiest and most elegant appetizers out there. The cheese takes on a beguilingly airy texture...
And remember, because you're a bonafide subscriber, you're automatically entered to win a mystery cookbook each month. Send your friends to the subscription page, if you're feeling particularly generous.