WALLS DOWN
---
Today I'd like to do something a little different. I'm sending you over to my dear friend LeAnn's blog. Her story is powerful and her testimony through it encouraging. She was shot twice in the Wichita Falls shooting two weeks ago and is still proclaiming the goodness of our God. If you've ever needed to know that God is very real in tragedy,...

I'm sitting here completely emotionally raw. Sometimes I forget how broken this world is. I get wrapped up in T-ball, birthday parties, coffee with friends or dates with the hubby. I dress up and act like a child with my Young Life girls. I'm filled with the carefree, beautiful moments of life.

And I forget.

I forget there's an enemy...

Aah . . . a boy and his dog. Precious, huh?

As much as I could show off my son to you all day, what I really want you to see is those pretty purple irises behind him. I love those flowers. This pic was taken shortly after we moved into this house a year ago; these things just magically popped up out of the ground one day. I didn't have to...
As much as I would like to write you all an encouraging blog directly from the mouth of God, I cannot hear Him.

I have been hurried and busy this morning. I have bounded out of bed, sprinted to school, skidded into the principal's office for a meeting and then rushed out again. I've paused to meet with my counselor and then been in a...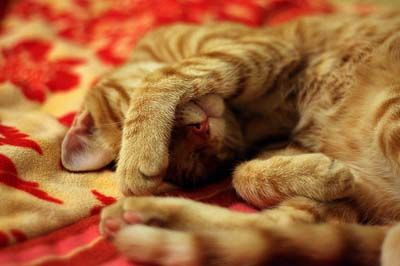 Hey guys! I'm feeling a little under the weather today and have been instructed by my husband to rest. "You don't have to write, Misti." Uh, does he know me at all? Doesn't he know that someone who loves to write must do so or she will explode?! But, I will submit; he usually knows what he's talking about anyway.

However, I didn't want to...