There is much to be said about friendship.  Growing up in the DC suburbs of Fairfax County Virginia in the late 60s one favorite memory is the road trip to the beach and hanging with my high school classmate Jon May.  Forty five years later that day still burns bright, but pales compared to our recent reunion.  I last saw Jon during the autumn of 1969, our freshman year in college, when I made a bus trip up from Nashville to visit him at Indiana University (IU), Bloomington.  We lost contact afterwards until recently, he found me on a Fort Hunt High School alumni site and was I happy to hear from him.  Turns out he's living in Chile with a restaurant business. I asked if I could visit and he gave me the obligatory mi casa es su casa. 
Reconnecting with old friends can sometimes be dicey.  Friends often outgrow one another and compatibility over the years can wear thin like an old garment. You try it on after a long absence, notice the threadbare seams and remember why you abandoned it.  I was anxious over our reunion wondering if we could recapture that adventurous fresh freedom we experienced as young men. I went on to become a lawyer and he a successful businessman. Life placed us on separate super highways that down the road would reconnect in Santiago.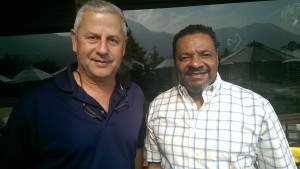 Jon was always a people person.  I knew that the moment the friendly 16 year old new kid struck up a conversation in the hallway between classes.  Still years later he's the only person I know who will stop and hold a conversation with a toll booth operator like old friends. He has a sharp sense of humor, loquacious, gregarious and ever the conversationalist. Then as now there is never a dull moment with my friend.  He decided to show me some of the Chilean countryside and the best way to experience a foreign land is by the side of a local who knows the back roads and best inexpensive places to eat and sleep.
I happened to arrive on Good Friday and with the holiday weekend he had standing dinner party invitations for the first three days. He's part of a community of international expatriates he calls his tribe.  Having worked at the IMF and the World Bank briefly in the 80s I have since been enamored of that web of international networks and felt very much at home with his friends.  On day four with the parties behind us we set out on a road trip south to the Casa Blanca Valley.  Located on Route 68 between Santiago and the city of Valparaíso, at about 30 minutes southeast of Valparaíso and 50 minutes northwest of Santiago. It is a region known for white wine grapes, especially Sauvignon Blanc and Chardonnay.
The original plan was to visit Valparaiso, but the week before the port city was hit by the Gran Incendio de Valparaiso. The Great Fire swept the hill tops killing 15 and leaving 11,000 homeless.   The curious and non-residents were urged to stay away.  We heeded the advice and detoured to Zappollar with two stops along the way, the Matetic Vineyards and the Museum House of Pablo Neruda. 
Matetic Vineyards are located in Rosario Valley, a subdivision of San Antonio Valley, 120 kilometers from Santiago between Casablanca and San Antonio.  Equilibrio, the restaurant at Matetic specializes in traditional Chilean cuisine.  We lunched on seafood appetizers and beef entrees.  Not only was the food superb but I had this memorable citrussy sauvignon blanc I'm on a mission to find here in the states.
Sated, our next stop was the beach at Isla Negra and home of Chile's famed Nobel Laureate poet and diplomat Pablo Neruda.  Named for its isolation and wild black rocks, Isla Negra beach is associated with the poet's love for the sea.  The house is chocked with Neruda's eclectic collection gathered over his life time of travels.  Like most of the house his study is crammed with among others things display models of ships, butterfly collections, astrological charts, portraits and an antique wash basin.
Next we drove down the pacific coast with no particular destination in mind. Jon decided to show me some of his old beach stomping grounds. And he had plenty having raised three children he pointed out the landmarks and shared memories.  Taking it all in with great interest I marveled at the spectacular beaches set against the panoramic mountainous terrain.
Whenever the stimulating conversation lulled there was always good music accompanying the spectacular visual landscapes. An avid music lover it was Jon's love for music where we first found common ground. When I paid that visit to IU it was for a Dizzy Gillespie jazz concert. Jon played drums in a band while in college and with a working knowledge of the keyboard and guitar music remains his passion.  It seems there is a perpetual soundtrack to his life.
The Spring of our senior year he took me to see the now classic Monterey Pop movie at DC's old Biograph Theater in Georgetown. The film has since served as my survey course Rock and Roll 101 introducing Jimmie Hendrix, Janis Joplin and a whole host of other greats from that era.  I in turn took Jon to see Paul Carter Harrison's Tabernacle performed by the Howard University players at the Ira Aldridge Theater.  He was so taken with the Jazz and Gospel musical ensemble we returned 2 more times.  We still talk about those shared experiences with the same enthusiasm. Sports, politics, current affairs, such was the conversation on the road that day filled with what other life experiences we had to share over our forty five year absence from one another's lives.
So caught in recounting the times of our lives we neglected to consider dinner and accommodations.  Ordinarily I plot out my travels but Jon flies by the seat of his pants making this excursion all the more adventurous.  It's not my style, but I love the way he rolls.  By sun down we reached Zappallar, a picturesque coastal town with beautiful beaches that sits on the wooded hillsides running down from the steeply forested coastal mountains. During the high season it's a favorite summer destination for Santiago's wealthy.  For me it was déjà vu, from out of the past that trip to the beach.
It was late April and well into Chile's autumn.  We were turned away from the popular restaurants that serviced the high season crowds either because they were closed or hosting private events.  Hungry and ready for sleep we stumbled upon the Restobar Zappallar, an inexpensive café where we enjoyed delicious beef sandwiches fries and beers.  With our appetites taken care of next we needed rest. Jon inquired of the Restobar proprietor who suggested a place around the corner.  The great thing about traveling without spouses or kids we could afford to be less discriminating.  Jon managed to find us rooms at a place he initially called a dirt bag.  I thought it was anything but.  Although we couldn't get the cable TV with the antennae to work it was clean and comfortable sans towels but that was just fine.  This establishment displayed no name so I dubbed it Zappallar Arms with 3 stars. I would return with my own towel if necessary. To start our journey back we breakfasted around the corner in a far from luxurious working class neighborhood café enjoying cold biscuits and eggs washed down with a cup of tasty Nescafe.  It was all so satisfying.
Two journeys to the beach 45 years a part, where in the latter I found my lost friend much the same, except his hair is white and thinner, waist a little thicker, but otherwise little has changed.  My friendship with Jon was extraordinary from the beginning.  He is white and I am Black. It was the 60s and the Fairfax County School system was still evolving from segregation.  None of which made any difference to us on a personal level.  Nevertheless, but for that change we may have had less fulfilling life experiences.
Jon is still opening doors to new experiences for me, and hoping to reciprocate I thank whatever powers that be for bringing us back together again.  It was through traveling to a foreign place I rediscovered and reestablished an old enduring friendship. Just saying.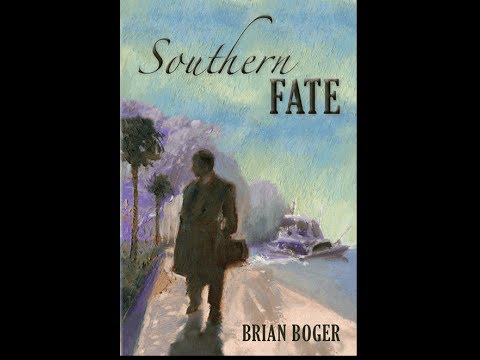 When I first picked up Southern Fate I thought because the author was an attorney it was just another legal thriller, but the opening didn't neatly fit into the thriller formula.  I read on thinking perhaps it was a mystery but the first body didn't show up until Chapter 9.  Obviously not a mystery, so I read on and suddenly it swept me up and blew me away like a hurricane.  The genre was literary and quintessentially Southern with elements of both mystery and thriller.  The novel centers on the inner story of a South Carolina attorney Frank Rhodes and the journey to his fate and fortune.
Introduced as a rather pathetic character Frank Rhodes is an accident prone klutz and a mediocre lawyer whose only passion is hunting and fishing.  The only thing making him worthy of attention is his extreme good looks.   Suddenly things change for Frank in a big way when he lands a windfall judgment instantly propelling him into the national spotlight.  On the road to money and fame he soon learns the bad news his wife is leaving him for another women.  And things get complicated quickly when a serial arsonists plaguing the city with one of the first victims being a member of Frank's non-traditional family.  Meanwhile his brother teaches him an unorthodox method on how to get develop rhythm to thereby overcome his clumsiness, a lifelong affliction.
There is much going on in Southern Fate with numerous subplots.  The book is full unexpected plot twists and Boger takes the reader into areas past traditional Southern writers feared to tread.  He incorporates several popular motifs commonly found in Southern literature including sense of family and sense of place.  However we see some newer motifs developing. For example the non-traditional family and same sex relationships.  At a young age Frank's father was killed by a burglar.  His mother and another single windowed mother with a son of similar age merged households to form a non-traditional family headed by two women.  While these women are heterosexual another non-traditional family with young children taking root when Frank's wife leaves him for her same sex lover with young children.  These types of non-traditional modern family models are uncommon in traditional Southern literature but realistically capture today's society.  Lesbian relationships have rarely been openly presented in such openly fashion and again capturing the dynamics of today's modern families.
Another traditional motif is the sense of place.  Southerners are exceedingly proud of their region and as social historian Carl N. Degler once described the South as a region "where roots, place, family and tradition are the essence of identity".   All of which are apparent in Southern Fate which in this jet age moves from Columbia to Charleston, New York, the Bahamas and Costa Rica.  However, make no mistake the stories beginning, middle, and end are deeply rooted in Columbia, and Boger does not spare the details of Columbia's rich Civil War history recounting the tales of Sherman's march.  Indeed the ghost of the War against Northern Aggression and the horrors Columbia faced under Sherman conjures up a deus ex machina villain the serial arsonist.  Like Bo Radley suddenly arriving on the scene and not a moment too soon.
This is perhaps the books one major shortcoming.  We never get to know the villain or his motivations only that he has targeted women belonging to the Daughters of the Confederacy in the name of Sherman.  There are no red herrings or clues to suggest anything about the character and his motivations.  The villain emerges in the end and disappears in a puff of fire and flames.  As a reader in the end I was left frustrated with too many questions as was Frank.  Perhaps this was the author's intent.
As social issues and politics evolve with time so does a society's literature, and Southern Fate stands as an exemplary work of modern Southern literature.   The author is a practicing attorney, the father of three.  He and his wife live in Columbia where he studied law.  He also holds a degree in English from the University of Virginia.  Brian Boger pushes the boundaries and thereby expands the conventional motifs placing him among the vanguard of new Southern writers.
I would dare suggest being on the future lookout for Brian Boger.  He expects to release his second title in 2014.  When asked about the project, he says "the working title is Champagne Friday.  It's another legal thriller type book with some (surprise) literary themes like loss, redemption, vindication, and young men leaving their Bacchanalian Rite of Passage behind them for good women.  It's a humdinger of a book developing strong female characters appealing to a broader female audience.  The women are cool."
If the women are anything like the men of Southern Fate it should indeed be a humdinger.  Southern Fate is an incredibly delightful read, rich with local color and chocked with quirky characters.  Boger's voice and style are a cross between John Gresham and John Brendt.   The state capital Columbia might want to get behind their adopted favorite son because Southern Fate could very well do for Columbia what Midnight In the Garden of Good Evil did for Savannah.
Genre: Historical Fiction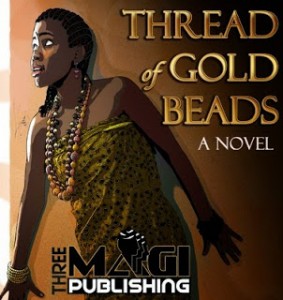 About The Book
Amelia, daughter of the last independent King of Danhomè, King Gbèhanzin, is the apple of her father's eye, loved beyond measure by her mother, and overprotected by her siblings. She searches for her place within the palace amidst conspirators and traitors to the Kingdom. Just when Amelia begins to feel at home in her role as a Princess, a well-kept secret shatters the perfect life she knows. Someone else within the palace also knows and does everything to bring the secret to light. A struggle between good and evil ensues causing Amelia to leave all that she knows and loves. She must flee Danhomè with her brother, to south-western Nigeria. In a faraway land, she finds the love of a new family and God. The well-kept secret thought to have been dead and buried, resurrects with the flash of a thread of gold beads. Amelia must fight for her life and what is left of her soul.Set during the French-Dahomey war of the late 1890s in Benin Republic and early 1900s in Abeokuta and Lagos, South-Western Nigeria, Thread of Gold Beads is a delicate love story, and coming of age tale of a young girl. It clearly depicts the strength of the human spirit in the face of adversities
About The Author
Nike Campbell-Fatoki was born in Lvov, Ukraine to Nigerian parents. She spent her formative years in Lagos, Nigeria, listening to stories and folktales told by her maternal Grandparents. Her fondest memories were the weekends her mother took her and her siblings to Kings Way, on Lagos Island, returning back with bags of story books.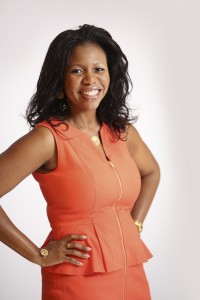 Though a social science major, she found great pleasure in taking literature classes. She graduated magna cum laude in Economics from Howard University and further went on to receive a Master of Arts degree in International Development from American University, Washington, DC. She worked for several years in International Development field working with International Development consulting firms managing projects and programs overseas.
Presently, she is a Budget and Finance Manager in the municipal government in the Washington DC area. She is an avid reader. She loves traveling, watching movies and listening to music. She is also the Founder of Eclectic Goodies, a party favors and gifts packaging company. She lives in the Washington DC area with her husband and three sons.
Review
"A highly competent contribution to the growing genre of popular historical fiction in Africa."
– Sefi Atta, Author of A Bit of A Difference, Swallow, Everything Good Will Come. Winner of Wole Soyinka Prize for Literature in Africa.Connect with the Author
Email Address: nikecampbellfatoki@gmail.com
Website www.nikecfatoki.com
Twitter link www.twitter.com/nikecfatoki
Twitter Hashtag: #GoldBeadsTour
Facebook link www.facebook.com/nikecfatoki
Facebook Fan Page https://www.facebook.com/ThreadofGoldBeads
Book Trailer http://youtu.be/yc6V8nM7k2k
Buy Links
CreateSpace: https://www.createspace.com/3958444
Amazon US http://www.amazon.com/Thread-Gold-Beads-Nike-Campbell-Fatoki/dp/0988193205/ref=sr_1_1?ie=UTF8&qid=1374941148&sr=8-1&keywords=thread+of+gold+beads
Amazon UK: http://www.amazon.co.uk/Thread-Gold-Beads-Nike-Campbell-Fatoki/dp/0988193205/ref=sr_1_1?ie=UTF8&qid=1353952597&sr=8-1
Link to Tour Schedule http://wnlbooktours.com/nike-campbell-fatoki/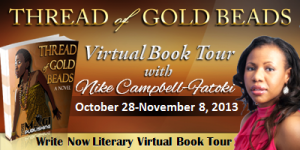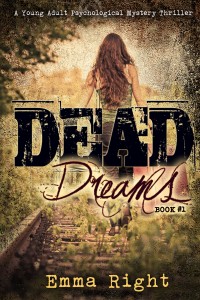 Genre: Young Adult
Book Title: Dead Dreams, Book 1, a young adult contemporary psychological thriller and mystery
Print Length: 170 pages
Publisher: Right House Books; 2013 First edition
(August 26, 2013)
Format: Kindle
ASIN: B00ESVEVBQ
Hosted by: WNL Virtual Book Tour: http://wnlbooktours.com/
About The Book:
Eighteen-year-old Brie O'Mara has so much going for her: a loving family in the sidelines, an heiress for a roommate, and dreams that might just come true. Big dreams–of going to acting school, finishing college and making a name for herself. She is about to be the envy of everyone she knew. What more could she hope for? Except her dreams are about to lead her down the road to nightmares. Nightmares that could turn into a deadly reality.
Emma Right is a happy wife and Christian homeschool mother of five living in the Pacific West Coast of the USA. Besides running a busy home, and looking after their five pets, which includes two cats, a  bunny and a Long-haired dachshund, she also writes stories for her children. She loves the Lord and when she doesn't have her nose in a book, she is telling her kids to get theirs in one.
Right worked as a copywriter for two major advertising agencies and won several awards, including the prestigious Clio Award for her ads, before she settled down to have children.
Social Links:
Email Address: emmarightmarketing@gmail.com
Website: http://www.emmaright.com
Twitter link @emmbeliever
Facebook link https://www.facebook.com/DeadDreamsEmmaRight
Goodreads User:
http://www.goodreads.com/book/show/18396455-dead-dreams
https://plus.google.com/u/0/111644513292318573575/posts
http://pinterest.com/emmaright/
https://twitter.com/emmbeliever
http://www.goodreads.com/author/show/7036571.Emma_Right
http://www.librarything.com/profile/emma.right.author
http://www.shelfari.com/emmaright
http://www.freado.com/users/35467/emma-right
Amazon author page: http://www.amazon.com/Emma-Right/e/B00BD7C4A8/ref=ntt_athr_dp_pel_pop_1
Buy Link: http://www.amazon.com/Dead-Dreams-Book-1-ebook/dp/B00ESVEVBQ/ref=sr_1_1?s=digital-text&ie=UTF8&qid=1380565365&sr=1-1&keywords=young+adult+thriller%2C+B00ESVEVBQ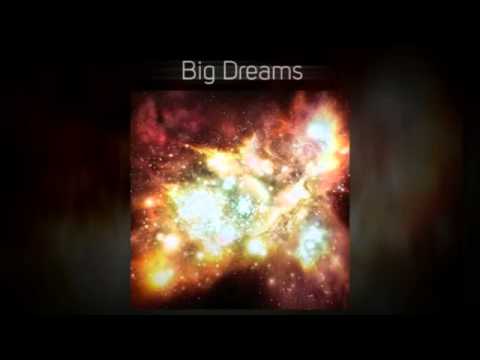 Music Video: https://www.youtube.com/watch?v=uM7MI_3vqyo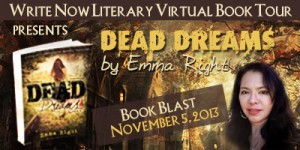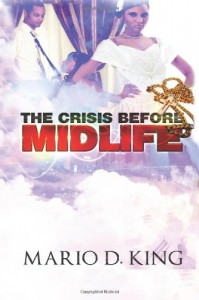 What A Man Wants
I had the pleasure of meeting Mario D. King while he was promoting his debut novel at the Black Writers and Book Clubs Literacy Festival in Memphis, Tennessee.  Mario was also honored for his community service to literacy.  His novel The Crisis Before Midlife is a romance and while it has some flaws the author has done a commendable job as a male writer in the romance genre showing what a man wants in romance.
The protagonist a young man, Malcolm Turner is a teacher, an aspiring writer and a single parent.  The Crisis Before Midlife is a romance chronicling his search for love.  It's often a given what the female protagonist wants, that perfect man, the perfect love, a home and a lasting relationship.  And Malcolm Turner is no different.  Malcolm an eligible bachelor has the same desires but too many distractions i.e. women and the remnants of too many failed relationships.  So when Malcolm finds the one relationship he wants to work it gets derailed when an ex comes on the scene.  The resulting assignation destroys his chance or does it?  Malcolm has hopes and plans for the future and a young daughter who needs a mother.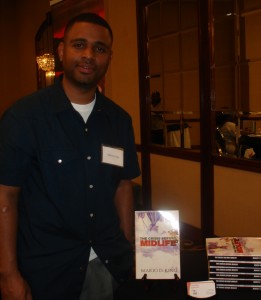 There are few men writing romance literature though it is the most lucrative genre of all the contemporary books sold today.  And there is a reason men don't dominate in this field.  It requires delving into deep emotional territory an experience men often find saccharin and sappy.  Mario King has done a good job of showing what a man wants in a relationship and the challenges a man faces when woman find him irresistible.  King captures his home town Memphis with vivid descriptions of local spots.
Authors like Mario are helping to take urban fiction to a higher level.  This is a very good first book but I had some problems and they were all editorial.  The first glaring warning came in the Author's Note stating the book is a fictional novel, the classic faux pas of an untrained editor.  Those in the know, know "fictional novel" is a no-no redundant term, all novels are fiction.  Also some of author's fashion descriptions and music are not organic to the scenes and often unnecessary and will date this book.  I also thought the stylistic choice in diction could have been improved with a competent experienced editor.
Nevertheless kudos to Mario D. King.  All in all it's a good and interesting read though slow at times.  It could have been better had he amped up the conflict.  The few flaws I found could have been addressed by any good developmental editor.  I look forward to Mario's next book.  I think he has a great potential and I like would like to follow his development.  I give it 4 stars.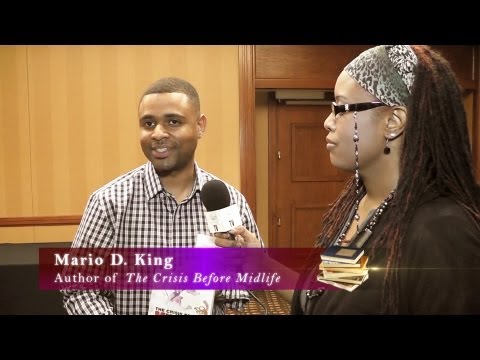 More Recent Articles