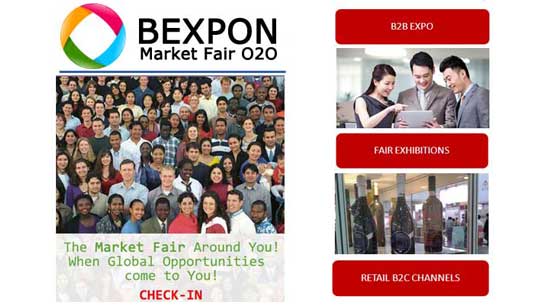 BEXPON is the first full-channels market fair in China, which empowers you with a no-stop 365 days commercial activity and multi-channel, multi-events distribution - optimization and saving - suitable for Companies that already operate in China or plan to.
BEXPON

is the Exhibitions Market Center of the ...
Yiduqiao (Qiao Lab Group) extends its distribution channel and sales opening its iStore in Yiducity activating own BE-Locations (Business Places) in 166 major Chinese cities.
"Now with 1-Click our iStore can be reached directly from Yiducity Mobile APP by any Chinese user ", declares Yuan Wei Hong, Yiduqiao Managing Partner , " and put in direct conne...
XINHUA, March 16 - 2014. The recent launch of a project to export Italian agri-food products to China has developed a model of "integrated logistics" between the two countries that creators said can ease and optimize bilateral exchange.
Chinese logistics company Shanghai Hai...