Follow the Prophet Enoch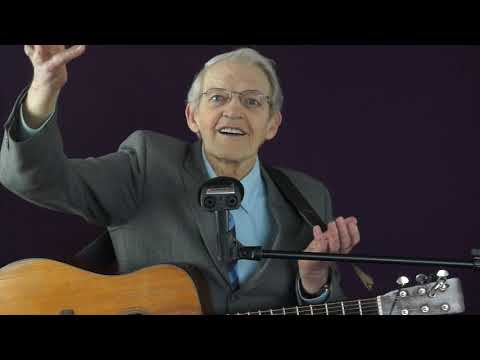 TO SEE THE VIDEO FULL SCREEN block the line below, then right click and choose Google search
duanehiatt/followtheprophetenoch
TO RESPOND: duanehiatt@gmail.com
What can we learn by following the prophet Enoch? We can approach the environment of Heaven if we emulate his city of Zion.
When Adam and Eve left the Garden of Eden they went from a world of food and flowers to one of weeds and wickedness. More like what we live in. Worse than that, they no longer walked and talked with Heavenly Father. They and their descendants could pray of course, but how could the Lord let his will be known to many people? He called prophets. The first was our great, great, great, great grandfather Adam.
Adam later was inspired by God to call his great grandson Enoch as a prophet. Enoch wasn't sure he could do the job. He said, "I don't speak well. The people hate me, and I am only a lad." He was 65 years old when he said that.
Probably 65 seemed young to Enoch because some people in those days lived a long time, like hundreds of years. But not everybody lived a long time. Some people lived a short time because wickedness, murder, wars and bad living took them early.
Enoch trusted in the Lord, and became a great prophet. At his word mountains moved, rivers changed their courses, the wicked people, even giants who lived in the land were afraid to attack him and his people. He founded a city that became so righteous that no one was poor, or unloved, or left out. The city became so pure and holy that The Lord took it up to heaven. It will return when Jesus reigns over the earth in the millennium.
Follow the Prophet Adam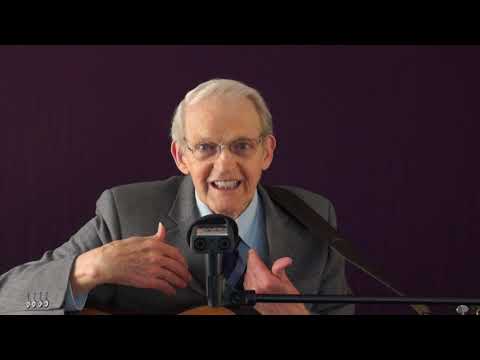 TO SEE THE VIDEO FULL SCREEN block the line below, then right click and choose Google search
duanehiatt/followtheprophetadam
What we can learn from following the Prophet Adam
Adam was not only the first man and the first prophet. In the spirit world before this one Adam was the archangel Michael. In the Great War in heaven, he commanded the spirits who followed Heavenly Father and Jesus as they fought the forces of Satan.
Michael then helped Jesus create this earth and all the plants and animals so we could live on it.
Then Heavenly Father and Jesus created Adam's body as the first man on earth, and Eve as the first woman and his wife. They were given two instructions: To not eat the forbidden fruit, and to multiply and replenish the earth. As it turned out, they could not have children unless they ate the fruit.
They chose to eat the fruit so that we could come to this earth as part of families, and members of Adam and Eve's great family.
Heavenly Father sent his Son Jesus to pay the price for Adam and Eve's transgression, and to pay for our sins if we repent and accept Jesus as our Savior. Then we can live forever with our families in heaven.
Heavenly Father has a plan for this world and for each of us. If we pray to him sincerely, we can learn what He wants us to do, and he will help us do it.
After Adam and Eve left the garden Adam built an altar and offered sacrifices on it. An angel came and asked him why he did this. Adam said, "I know not save the Lord commanded me." He then learned the reason why. Sometimes we may not know why the Lord commands, but if we obey we will be blessed.
Oh, and in case you've heard this story, that lump that men have in their throat which is called their "Adam's apple," it is not because Adam couldn't swallow the original apple.
These are some of the things we learn by following the prophet Adam.
Duane Hiatt
duanehiatt@gmail.com
TO SEE THE VIDEO FULL SCREEN block the line below, then right click and choose Google search
duanehiatt/followtheprophetadam
Follow the Prophet Intro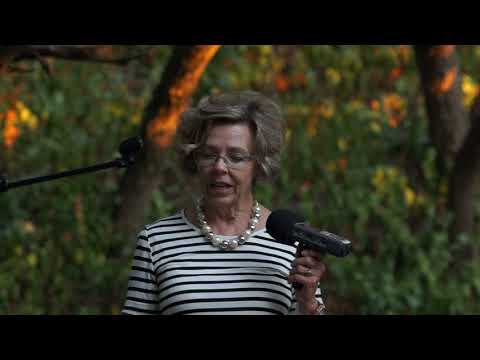 TO SEE THE VIDEO FULL SCREEN block the line below, then right click and choose Google search
duanehiatt/followtheprophet7.12.17
In 1987 the Church music committee asked me to write a song for the new Primary song book. They wanted three elements in the song: 1. It should be about the Old Testament prophets. 2. It should sound like a Jewish folk song, and 3. It should be a happy song so the children would enjoy singing it. I told them I would give it my best. The third element was the biggest challenge since Diane my first wife, the mother of our 15 children had died of cancer just two weeks before. I didn't have much happiness in me at the time, but the Lord blessed me to put joy, and even an occasional chuckle into the song.
Over the years Primaries and other groups have asked my wife Sharon and me to tell them the story of how it was written, and other stories about the song. We have enjoyed doing this, and thought these videos would help us reach others who might be interested in the song, and the subject.
I asked our children and grandchildren to participate, and some of them tell us how they feel about following the prophet.
The video is a little much to put on You Tube, so I have divided it up into ten segments, one for the introduction, and one each for the nine verses.
TO SEE THE VIDEO FULL SCREEN block the line below, then right click and choose Google search
duanehiatt/followtheprophet7.12.17
I hope you enjoy it as much as we enjoyed making it.
Duane Hiatt
duane_hiatt@byu.edu
Epistle: Keeping the Sabbath Day Holy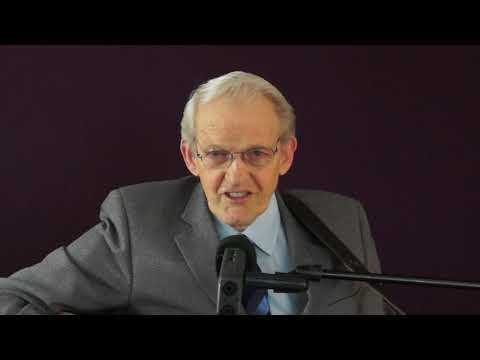 You may remember the theme music for the modestly produced, and enthusiastically received motion picture,
Chariots of Fire
. I've never figured out what the title referred to, but I've never forgotten the effect it had on me. Eric Liddell a Scotsman with world dominating athletic abilities and a chance for Olympic glory, facing crushing pressure from his countrymen and king to go for the gold in the 100 meter yet he refuses to compromise his Christian principles and run on Sunday.
The happy ending is, the power figures finally allow him to compete in the 400 meter on another day, and he wins the gold.
We had our own charioteer of fire named Eli Herring. One of America's premier offensive linemen. On graduation from Brigham Young University he was offered a contract in the pros for one and a half million dollars with probably millions more to come. He turned it down and became a high school math teacher for $22.000 a year. Because he would have to play on Sunday.
Unlike Eric Liddell, there is no happy ending in terms of money or glory to Eli's story. But twenty plus years later the husband and father of seven is convinced he made the right decision for him. He also stressed he is not passing judgement on what other Christian athletes may choose to do.
Today there is much discussion about how to keep the Sabbath day holy. Some people think Sunday is a day just for fun. They sometimes quote the Prophet Isaiah's admonition to make the Sabbath "a delight." Surely it is a good idea to plan and do interesting, good, and yea verily even delightful things on the Sabbath and every other day. But reading the rest of the scripture, it becomes apparent that on the Sabbath our goal should be not to bring delight to ourselves, but joy, and may we even say delight, to our Father in Heaven.
He then will provide us with blessings and joys beyond our expectations. They may not include Olympic gold medals, or millionaire football player salaries, but they will include golden days and memories, and eternal riches beyond our comprehension. In every case no commandment from the Lord we keep will go unrewarded.
Epistle: Scarlet Ribbons and Red Sports Cars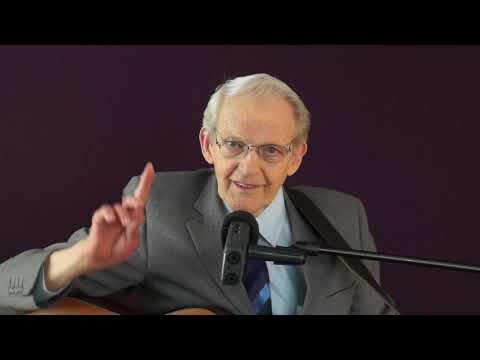 Do you remember the song Scarlet Ribbons about a child who prays for scarlet ribbons, and the sad parent who can't provide them? But in the morning they miraculously appear on her bed. That's a lovely old song. With a heartwarming ending.
But what about the times when the scarlet ribbons don't appear?
That is one of the oldest questions philosophers, theologians and non-believers have wrestled for as long as there have been philosophers, theologians, and non-believers. Who knows how many people have lost their faith when their view of God as a cosmic Santa Clause didn't come through for them? When we send our grocery list up to heaven, and the bag comes back half full or empty, what then? What about when we pray for things to get better, and they get worse?
Even Job in the Bible famous for his patience cries out as his woes multiply. He finally demands of God why is there such injustice in the world?
The Lord responds in a whirlwind, asking Job, "Where wast thou when I laid the foundations of the earth?" (Job 38) He follows with other equally difficult questions. Job realizes he is a freshman taking a post graduate level test in eternal principles. Essentially the Lord tells Job, "You can't even understand the questions much less the answers."
The saving grace of Job, and all of us, is this declaration, "Though he slay me, yet will I trust in him." (Job 13:15)
That approach will also get us closer to understanding the apparent uncertainties, injustices, unfulfilled dreams and seemingly unanswered prayers of our lives.
Once we lock into an unshaken faith of the ultimate wisdom and goodness of God; once we take a perspective that continues beyond the grave into eternity then the world makes more sense.
Otherwise, as the song says "If I live to be a hundred, I will ever know from where came those ribbons, lovely ribbons, scarlet ribbons for her hair"
Nor will I know why my prayer didn't put a new Maserati sports car in my garage. But I trust the Lord had a good reason.
What do you think?
duanehiatt@gmail.com